Continuing the British summer at JAAN
JAAN by Kirk Westaway reopens with a deliciously fruitful Summer 2020 menu
With fine dining returning to semi-normalcy after Circuit Breaker, JAAN by Kirk Westaway gets back into the game with a continuation of its Reinventing British theme, while chef Westaway surprises us by showing up with a full beard.
As we are reminded, time is measured in days, weeks and beards.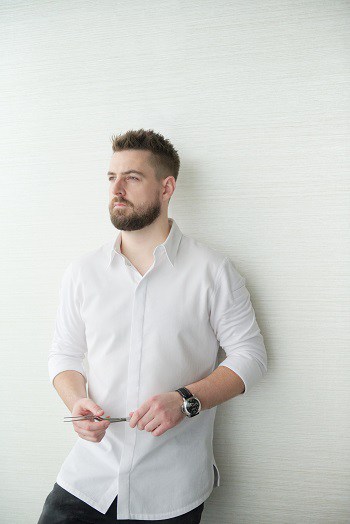 So what can we expect from the restaurant after six fallow months? Like rotating fields that are allowed to rest before new crop cycles, JAAN is back in fine form in its third year of the Reinventing British theme (which was first launched in summer 2018).
Interestingly this year, we get to experience a juxtaposition of chef Kirk Westaway's casual and sophisticated sides, now that we have tried his fun but rather more straightforward dishes at the Casual British Summer pop-up at Anti:dote (read our story here). What transpires at JAAN is a more serious, yet no less sunny and effortless, iteration of British cuisine, from the new items of goose mousse to the Welsh salt marsh herb-crusted lamb.
Choosing between the lunch menu ($118 for 4 courses, $158 for 5 courses) with main course of Welsh lamb; and dinner menu ($288) with mains of langoustine and squab is the first hurdle. We visited for lunch, and opted for the five-course menu which comes complete with multiple snacks and a fantastic greengage plum palate cleanser.
In the snacks, fish and chips have evolved from its previous tartlet form into a tubular shell of crispy thin sliced potatoes, encasing salted codfish brandade with a bright touch of sherry vinegar. Taking the shine in tartlet form is goose liver mousse, matched with red onion marmalade and slices of mild black summer truffle. The ever-popular Devon Cheddar Cheese Buckwheat Pancake returns, with 24-month old cheddar from Westaway's hometown lending its savoury finish to nutty dense orbs of buckwheat. The roast leek and potato soup remains, hands down, the most comforting hot-and-cold combination in town.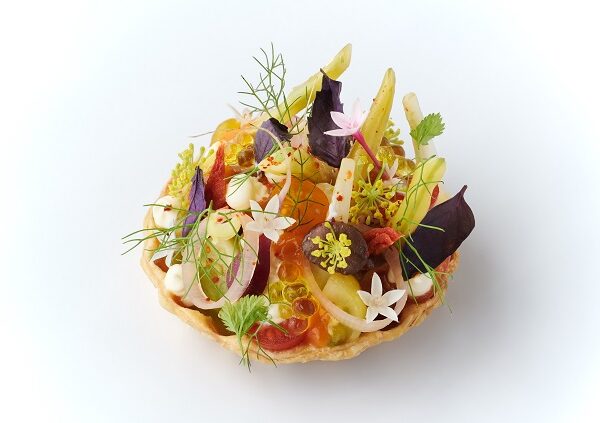 A fully loaded Summer Vegetable Pie is first up, presented in a thin pastry case which represented the 'pie'. However, this is more of a vehicle to plate the salad of many textures, which is what it is: showcasing artichokes, tomatoes, beans, olives, pickled sweet onions and flourished with black olive mayonnaise and locally grown edible flowers.
Eggs in an egg is another classic on the menu that never fails. Served in a giant ceramic egg that releases wafts of smoked rosemary when opened, is the slow cooked yolk that sits on a cauliflower custard, complemented with caviar, pickled shimeji mushrooms, and the most delectable pickled Cevennes onions that pulls the dish together. By the side is 10-month-old Berkswell Cheese from Coventry sheep.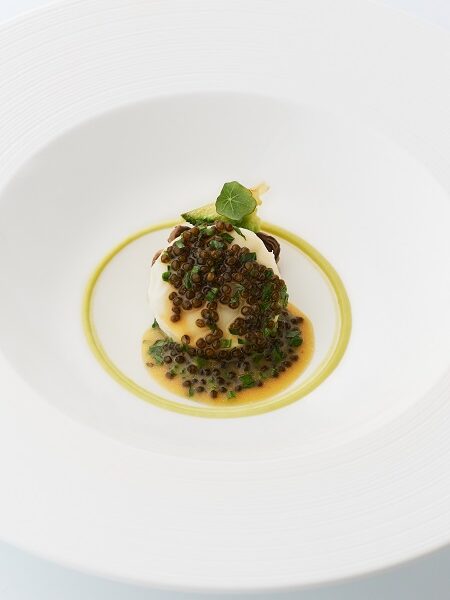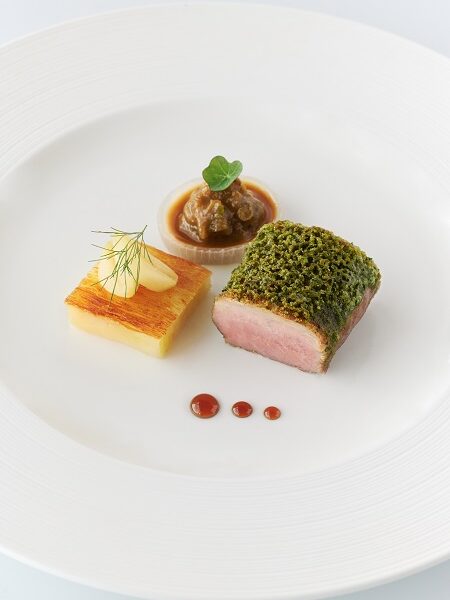 A poached fish dish is next – ours was snapper, though we also see the rotation of cod and dover sole on menu depending on availability. The sliced, pressed and poached fish is served with romanesco florets and romanesco puree as a pleasantly contrasting agent. A creamy stock reduction with caviar and herbs is then poured over – a complete and classic dish, but delightfully fresher and lighter than expected.
The highlight protein is Welsh salt marsh lamb, a tenderly marbled meat that gets its complexity from sheep that graze on sea succulents and clovers. A herby green crust of rosemary, parsley and garlic is all it needs, though there is braised aubergine and a thick button of lamb jus by the side. You could mistake it for garnish, but an incredibly sweet, clean-tasting ring of blanched onion steals the show.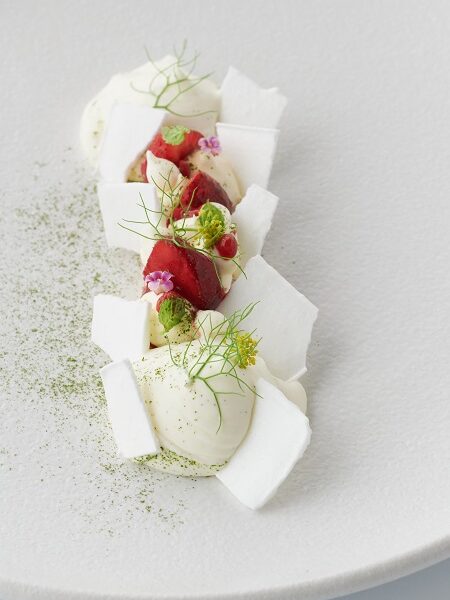 After all this, the riff on Eton Mess assists in finishing on a fruitful note. Very sweet chunks of British strawberries are served on Victoria sponge, with rich soft cream, light cheesecake cream, meringues and lemon zest to top it off prettily.
It all sounds familiar, but the final form catches you by surprise. The same can be said of chef Westaway and the restaurant this season. Catch the menu – and his beard – before the next change of seasons.
Level 70, Swissôtel The Stamford, 2 Stamford Road. Tel: 6874 1488