W Bali – Seminyak Offers A Romantic Staycation at Their Private Villa
· 20 February 2023
·
Bali
Discover W Bali – Seminyak's private villa for that unforgettably romantic island's escape.
Tucked amid the vibrant W Bali – Seminyak, find three types of the private villa to accommodate your special moments with your loved ones. Witness the new level of luxury in the heart of Seminyak— the centre of Bali's endless nightlife and social scene while indulging in an intimate stay with your privacy safeguarded. Perfect for your honeymoon, romantic staycation, or relaxing getaway with your closest friends, there are three categories of villas to choose from.
Verdant Stay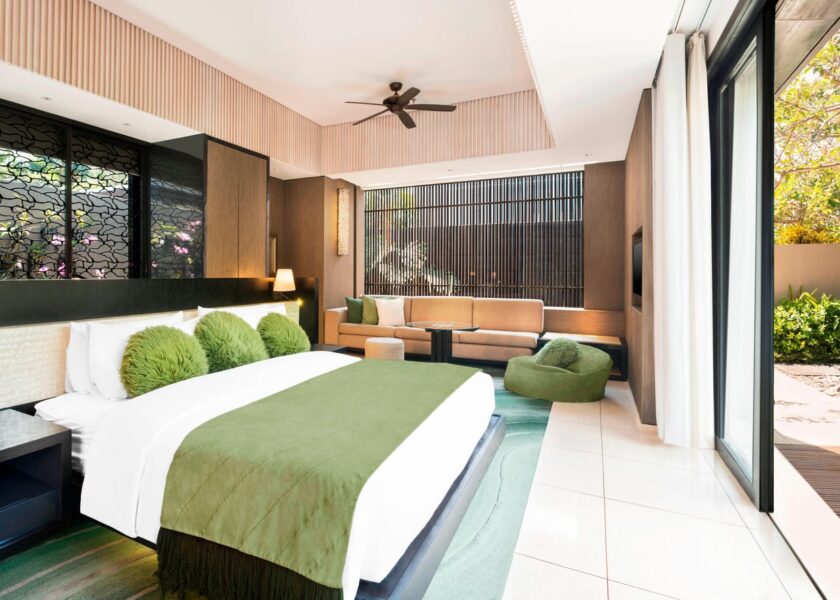 The interior of 'Marvelous One-bedroom Pool Villas' is coated in green tones that embody Bali's vast paddy fields, combined with the yellow and golden-brown colour of the beach. Enjoy a glorious slumber on a plush bed with 350-thread-count Egyptian cotton sheets, soak in the bathroom's terrazzo bathtub or make the most of the rainforest shower.
The bed tempts you for leisure time with in-bed entertainment, featuring a 49-inch LED flat-screen TV and BOSE® system. You can also request the honeymoon setups, which includes a personalised cake, martini, printed photos, hand bouquet, and a flower bath with rose petals upon check-in,
Cheerful Splash of Yellow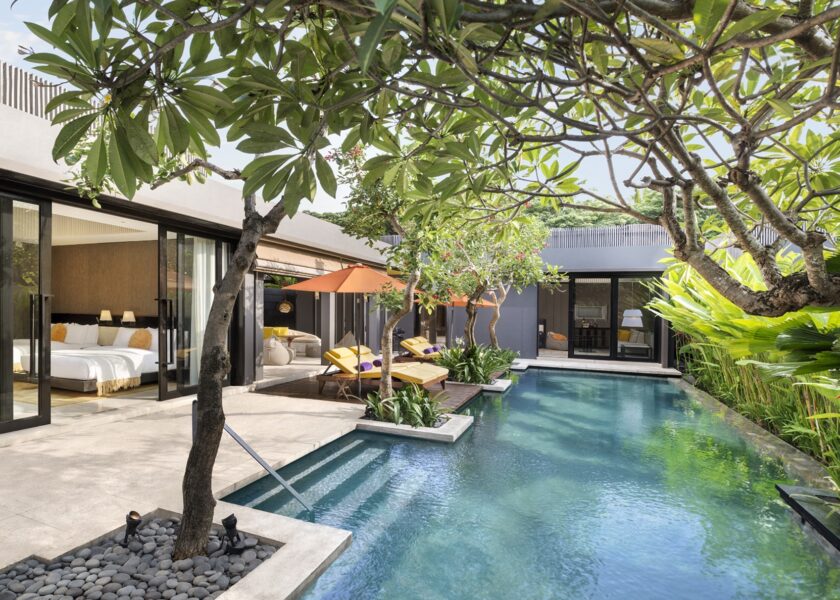 Double the pleasure with 'WOW Two-bedroom Pool Villas' in vibrant yellow and brown that express the island's earthly splendour. This private villa lets you get an even tan on the sundeck that spans 179 square meters or brighten the mood with entertainment in the living room.
Head up to their lively beachfront bar, Woobar, for libations while absorbing the dazzling colour of the ocean. In addition to the romantic villa experience, you can whisk your companion to dine at the resort's renowned restaurants, Starfish Bloo and FIRE.
Ardent Shade of Romance
The shades of red inside the 'Extreme WOW Three-bedroom Pool Villas' reflect Bali's passionate sunset, making it one of the most romantic villas in Bali. Find a sprawling dining room, living room, an expansive private pool with an outdoor shower, and a 314-square-meter sundeck. On top of it, your comfort is constantly ensured with the signature 24-hour Whatever/Whenever® service, warranting a relaxed and no-fuss stay.
Explore more about W Bali – Seminyak vibrant villas here or book by phone at +62 361 3000 106
SHARE