Six days in Madrid
To the new coterie of chefs who are marrying traditional flavours with futuristic cooking techniques, Spain is a veritable destination. André Chiang shares his first impressions of the city with epicure.
As a chef, I have had the opportunity to work in some of the finest restaurants in France. During my stint there, Barcelona was often a personal side trip that I tookwith my fellow chefs as it's close to the south of France. But I have never been to Madrid. So when I was invited to attend a three-day food summit called Madrid Fusion by the Spanish Tourism Board S.E.A & AU/NZ, it didn't take me long to say yes.
I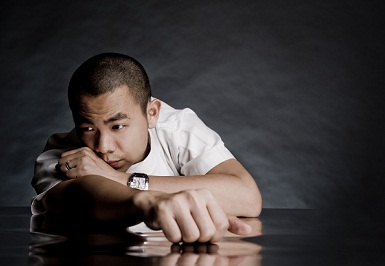 f you compare the two cities, Madrid is more fast-paced and exudes a fine patina of modernism, Spain's capital is more about top-name establishments whereas Barcelona features many restaurants with edgy interior design and trendy food and beverage concepts helmed by young chefs—there aren't as many Michelin-starred chefs or luxury establishments here. As a chef, you go to Madrid to work because you want to learn from the big boys. In Barcelona, you'll probably say, ok, I want to rent a small cornr in the city and create something interesting on my own.
Excerpts from May issue of epicure