Why South Beach Avenue is the classy foodie destination to beat
From Asia's first infusion beer lab to a contemporary Japanese restaurant specialising in Wagyu beef, South Beach Avenue is home to myriad exciting dining spots.
Spanning 32,000 sqft across the basement, street level and conservation buildings, South Beach Avenue is a bustling lifestyle enclave to watch. By day, its proximity to many commercial buildings makes it a popular lunchtime hotspot. Come evening, it's not uncommon to find office executives and tourists unwinding at one of its many F&B venues. Conveniently accessible from Esplanade MRT and strategically located within the Civic District, South Beach Avenue boasts a dynamic mix of 16 dining, beauty and entertainment options.
These five F&B hotspots prove that the offerings in South Beach Avenue are anything but pedestrian.
For the beer fiend
Alchemist Beer Lab is Asia's first infusion beer lab brought to you by the folks behind microbrewery-pub Little Island Brewing Co. You can't help but be impressed by the eight glistening beer towers that are filled with a variety of experimental beer infusions like Obama (stout infused with marshmallow, vanilla pods and mint leaves) and All Rose Lead to Rome (a combination of honey mead, strawberry, rose and mint). Beers are priced $15 from 7pm till closing time, so be sure to head down early lest your favourite potion runs out for the night. #B1-16, South Beach Avenue. Tel: 6386 4365
For the whisky aficionado
Here's one for the connoisseurs. This smartly furnished dram institution stocks over 500 expressions, of which 90 per cent of which are Scotland. Quaich Bar also specialises in ultra-rare bottles, like the Yamazaki 50, which costs in excess of $120,000, as well as small-batch bottlings from Kilkerren (from $37/dram), one of only three distilleries in Campbeltown. Those on their first journey into whisky appreciation will not feel intimidated, however, as a member of the bar team will also be present to explain the subtle differences between whiskies from the Scottish regions. Order the introductory flight to get started.
To celebrate their 10th anniversary, Quaich Bar has brought in six new whisky bottles from five different distilleries and one independent bottler. Aficionados will be able to attend masterclasses and tasting sessions, from now till end of the year, with these exclusive bottles like the Tomatin 1983, Springbank 17 Years Old and Bunnahabhain 12 Years Old. #01-16, South Beach Avenue. Tel: 6386 5366
For the Wagyu fanatic
Black Cow isn't just another Japanese restaurant – it specialises in Wagyu beef from different prefectures of Japan. You can expect quality cuts of A3 graded marbled beef and above. Try their prized Omi A5 Wagyu Beer Shabu Shabu & Sukiyaki ($130), which comes with an appetiser, salad, 150g Wagyu beef, gohan, dessert and signature truffle sukiyaki rice, and the Minced Wagyu Beef Tsukune ($18) made using Kagoshima A4 wagyu beef and topped with their secret sauce and an onsen egg. Pair your meal with a wide selection of sake, including the Juyondai, which is known as the king of all sakes. Decor-wise, Black Cow's atmosphere is stylishly inviting with its textured walls, black tiles, wooden shelves and marble-top tables. #B1-20, South Beach Avenue. Tel: 6386 6720.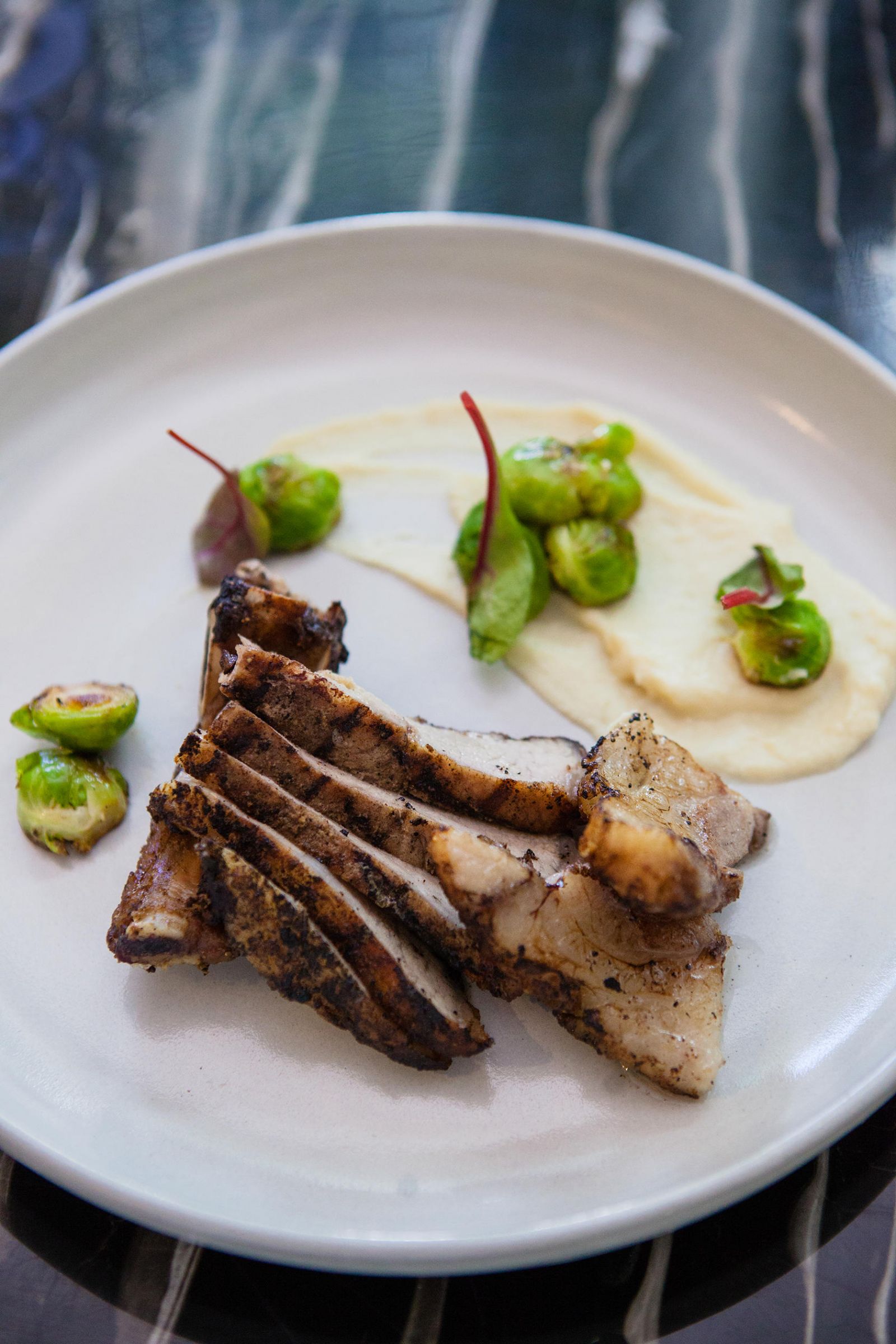 For the Instagram enthusiast
Need more photos to add to your feed? Make a stop at casual-chic modern Australian restaurant, Fynn's, where food and drinks are at their uncomplicated best. The menu offers classic favourites as well as dishes with global flavours. Whether you're coming here for the fresh pastas or signature burgers during lunch or robust grilled meats, there's something for every taste bud. Ambience-wise, Fynn's offers a seamless transition between the contemporary indoor interiors and tropical outdoors.
And don't forget the tempting weekend brunch menu served on Saturday and Sundays from 11:00am to 3:00pm. The unique Cavaelli pasta (lunch menu $24) consists of broken pork sausage, red-wine braised octopus, Parmesan and fennel seeds mixed together in a savoury tomato sauce. Or try the Spiced Iberico Pork (dinner menu $32) glazed with fermented garlic and served with celeriac puree and oven-baked Brussels sprouts. Be forewarned: the Chocolate Semifredo is a chocolate lover's dream converging a 72% Venezuelan chocolate semifredo with bitter dark chocolate mouse, cocoa nips and a milk chocolate crunch sponge finished with a wafer, Maldon sea salt, olive oil and pink peppercorns. #B1-21, South Beach Avenue. Tel: 6384 1878.
For the Italian culinary buff
Atmastel – Cucina Italiana is inspired by traditional homemade Italian food served with a fresh twist. The restaurant offers a simple formula that works: a comfortable environment, the staff's personal approach to food, wine and service and authentic culinary flavours that emphasise on ingredients' natural state. While staying true to authentic Italian cooking is important, Atmastel's culinary team is open to global influences and works hard to bring out the best flavours of the freshest quality produce. Must-try signature dishes include Black Ink Seafood Tagliolini ($34), Grilled Pork Chop($45), San Daniele Pizza ($36) and Black Truffle Pizza($48). Don't miss the Zuppa Di Pesce ($68) which serves two; the delectable fish stew is filled with fresh seasonal ingredients. #B1-22, South Beach Avenue. Tel: 6581 0085
From 9 to 11 October, stand a chance to win Quaich Bar vouchers worth $200, simply enter your particulars in the form and follow epicure and South Beach Avenue on Instagram.
https://docs.google.com/forms/d/e/1FAIpQLSd2M8gdRXKgZA4p86SenHtR2s6cPbz0qP4pezodVlnJAwIgBg/viewform
This giveaway will close on 11 October, at 11.59pm and we will announce the three winners on the following day.
Terms and Conditions
OVERSEAS PARTICIPANTS ARE ELIGIBLE TO PARTICIPATE BUT THEY WILL NEED TO APPOINT A REPRESENTATIVE IN SINGAPORE FOR PRIZE COLLECTION ON THEIR BEHALF IF THEY ARE UNABLE TO DO SO THEMSELVES.
THE MANAGEMENT RESERVES THE RIGHT TO WITHDRAW OR REPLACE PRIZE OFFERS AT ANY TIME.
THIS CONTEST IS INITIATED FULLY BY EPICURE AND SOUTH BEACH AVENUE.
DO TAKE NOTE THAT BY ENTERING THE COMPETITION, YOU WILL BECOME AN EPICURE SUBSCRIBER AND YOUR DETAILS MAY BE SHARED WITH THE PRIZE HOST.