Singapore's star restaurants to launch seafood and sake pairings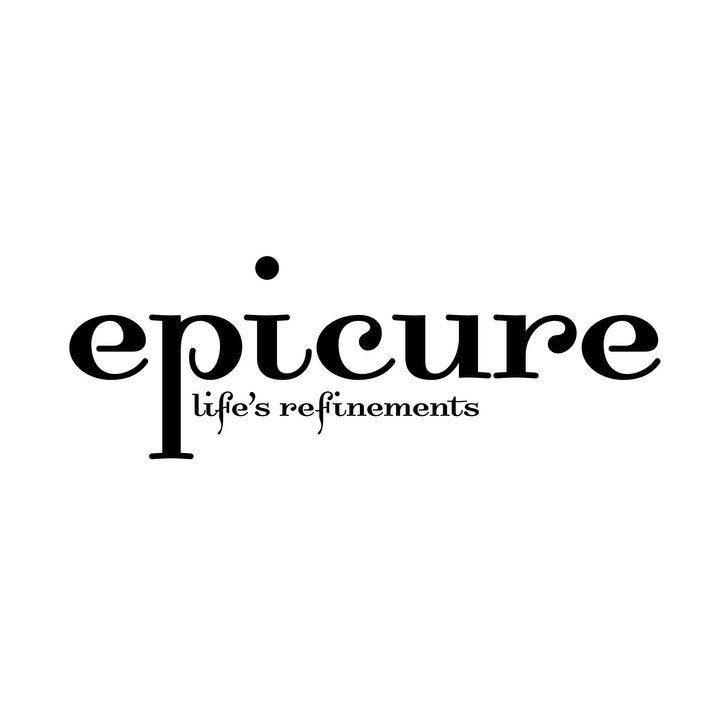 · 14 October 2019
·
Special Feature
JFOODO's Seafood Loves Sake Restaurant Campaign ropes in stellar restaurants to craft innovative seafood dishes paired with different Japanese sake.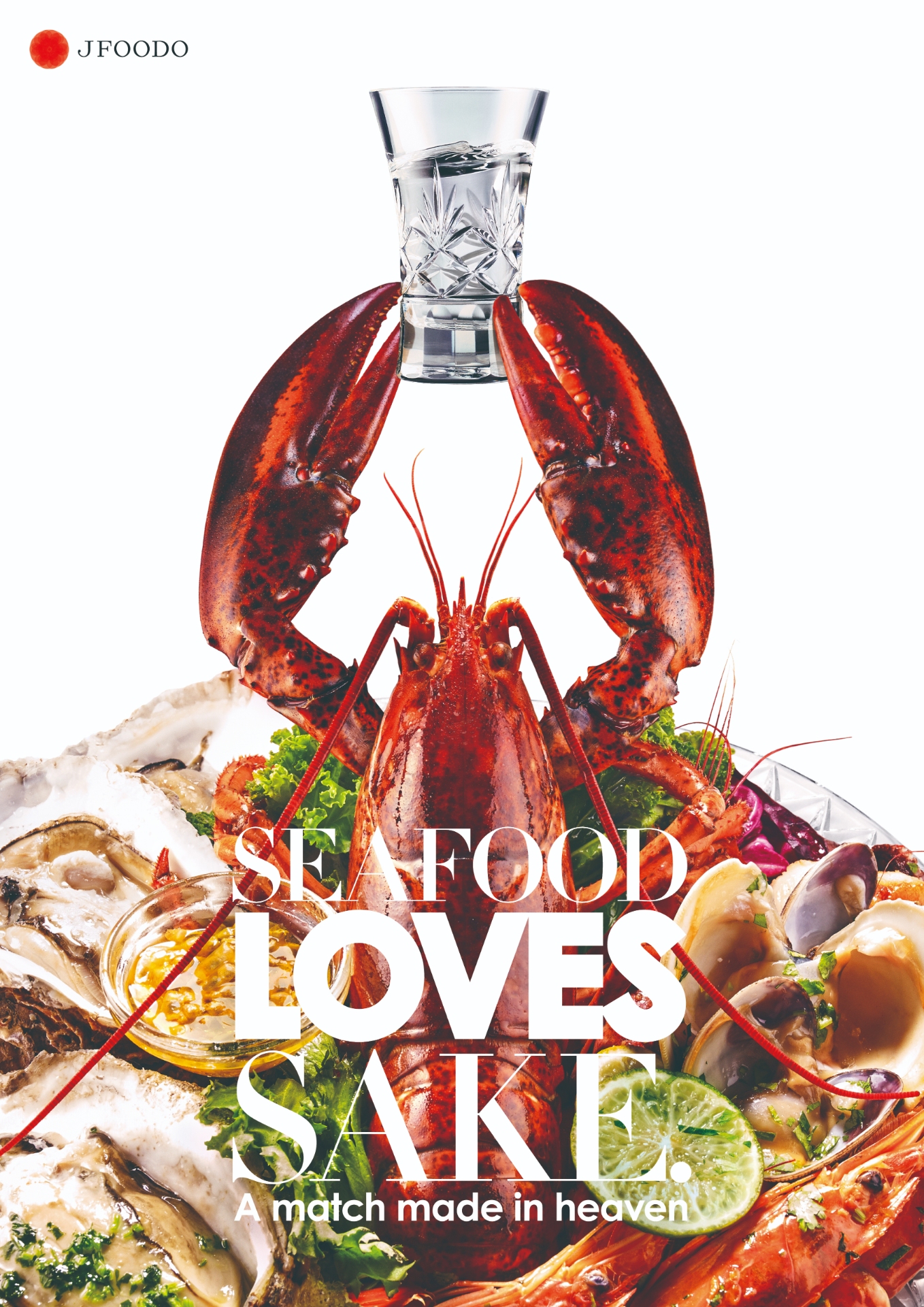 For fans of premium Japanese sake and top-notch seafood, The Japan Food Product Overseas Promotion Center's (JFOODO) new restaurant campaign, "Seafood Loves Sake", is the one to watch. The programme features some of Singapore's top restaurants and showcases the diversity and flexibility that can be found when pairing sake with seafood.
According to JFOODO's Director-General, Hiroki Oizumi, there's no better alcohol to go with seafood than sake. Its low iron levels mask unpleasant odours, and high amino acid content are perfect for enhancing the natural taste of seafood. It's been scientifically proven that the amino acids in seafood and sake – inosinic acid and glutamic acid respectively – meld together to form complex flavour combinations that are not possible in other pairings, such as white wine. It's fitting then, that sake was culturally deemed to be the perfect partner to the seafood Japan's seas are known for.
Still skeptical? Engage your taste buds and discover this incredible symbiosis for yourself at the participating restaurants, which will be serving up specially created dishes from 1 October to 30 November. With the help of seasoned sake sommeliers, these dishes will be paired with sake from prestigious brands, a majority of which have garnered awards at the International Wine Challenge Sake Competition.
A look at these participating restaurants.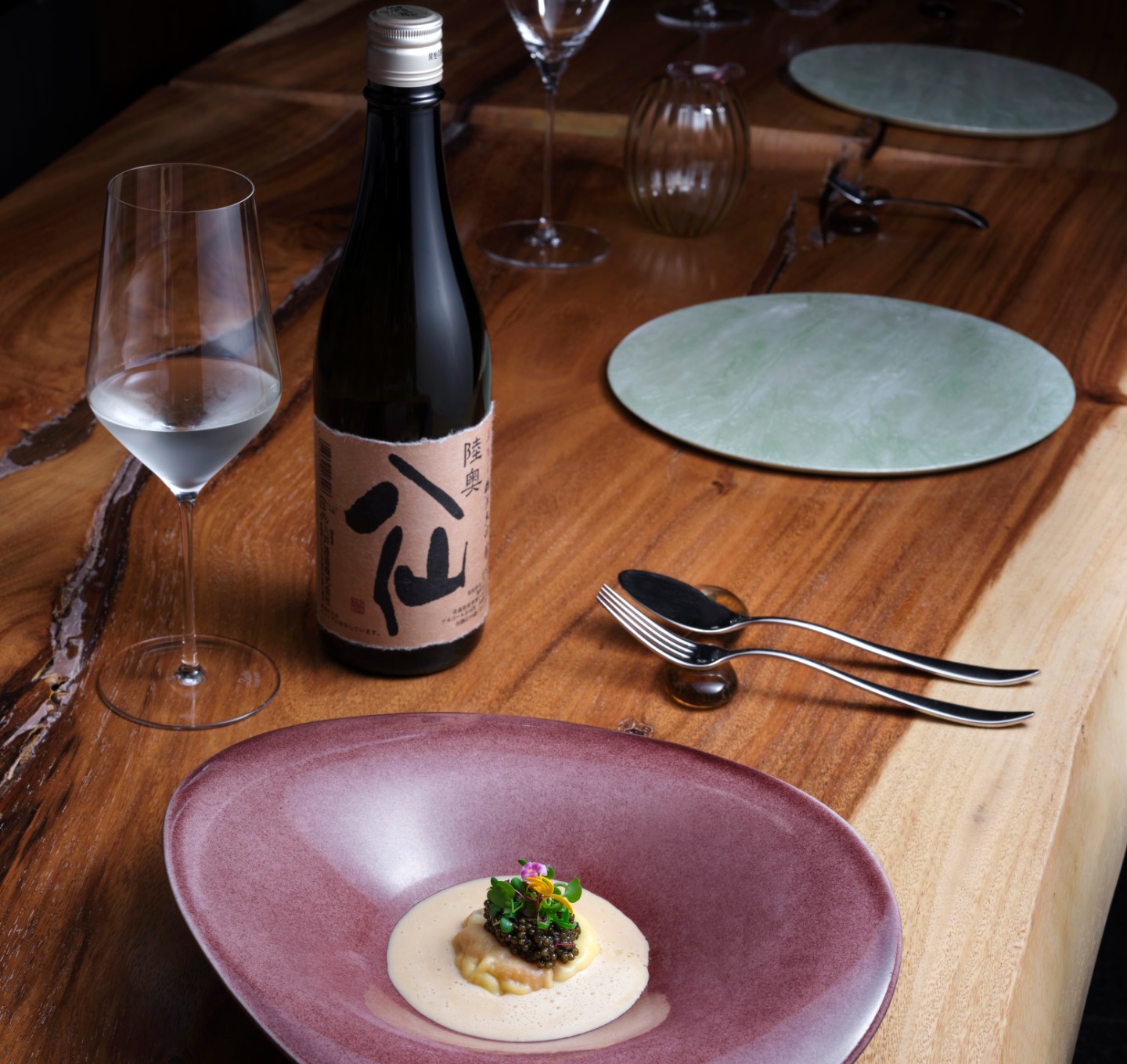 béni
The contemporary French restaurant with Japanese inflections, which has retained its one Michelin star this year, will be featuring Mutsu Hassen Hanaomoi 40 and ZAKU Kanade No Tomo. The former will be paired with head chef Kenji Yamanaka's homemade ravioli dish, stuffed with sea urchin and topped with Antonius Oscietra caviar. The fruity pear and apple bouquet of the sake makes for the perfect complement to the ravioli.
#02-37, Mandarin Gallery, 333A Orchard Road. Tel: 9159 3177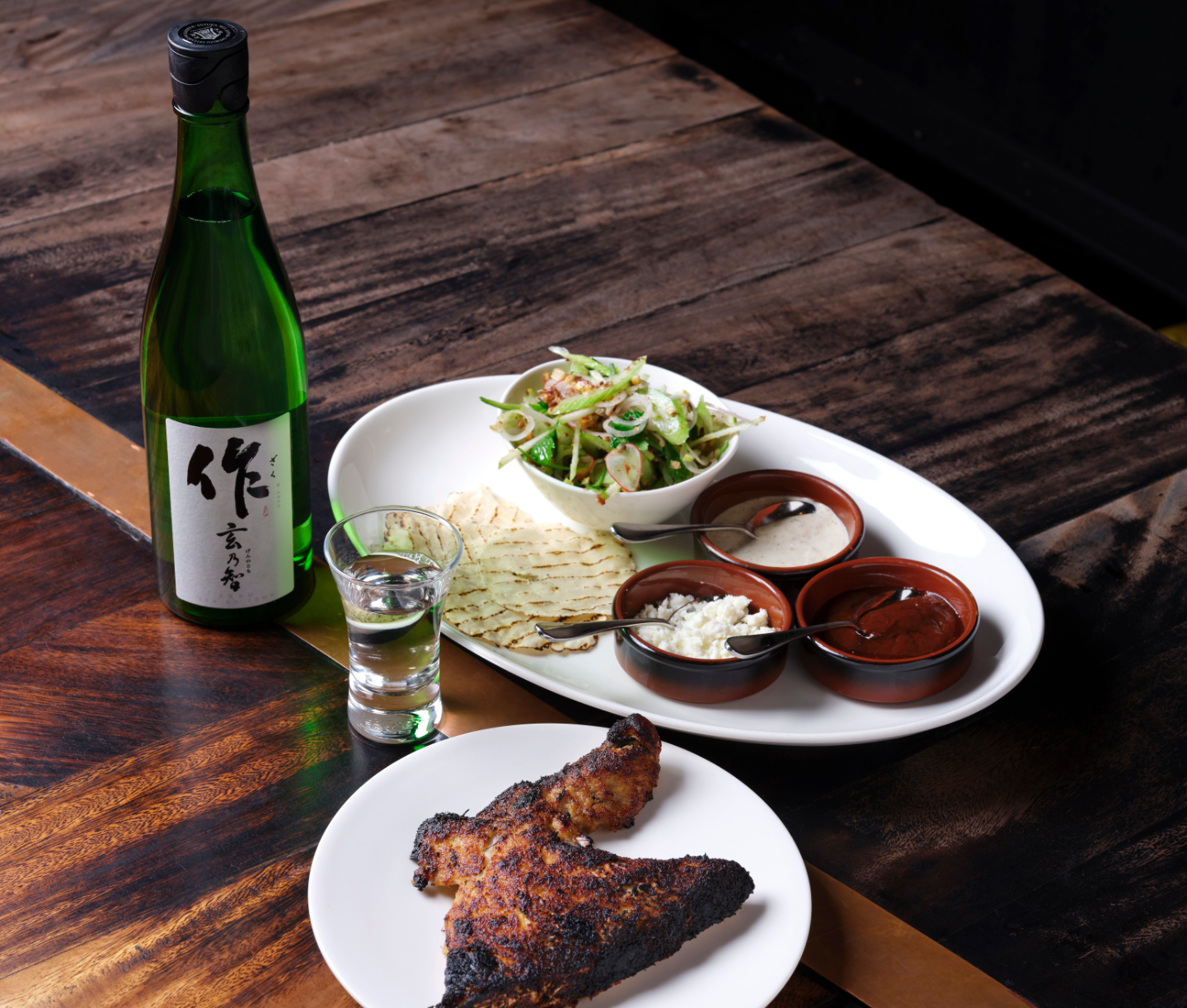 Burnt Ends
David Pynt's modern Australian barbecue restaurant has been doling out plate after plate of drool-worthy dishes since their opening in 2013. For the "Seafood Loves Sake" Restaurant Campaign, the one Michelin-starred joint will be dishing out a whole, fatty kingfish collar, which will be barbecued and served alongside a highly acidic and refreshing ZAKU Gen No Tomo.
20 Teck Lim Road. Tel: 6224 3933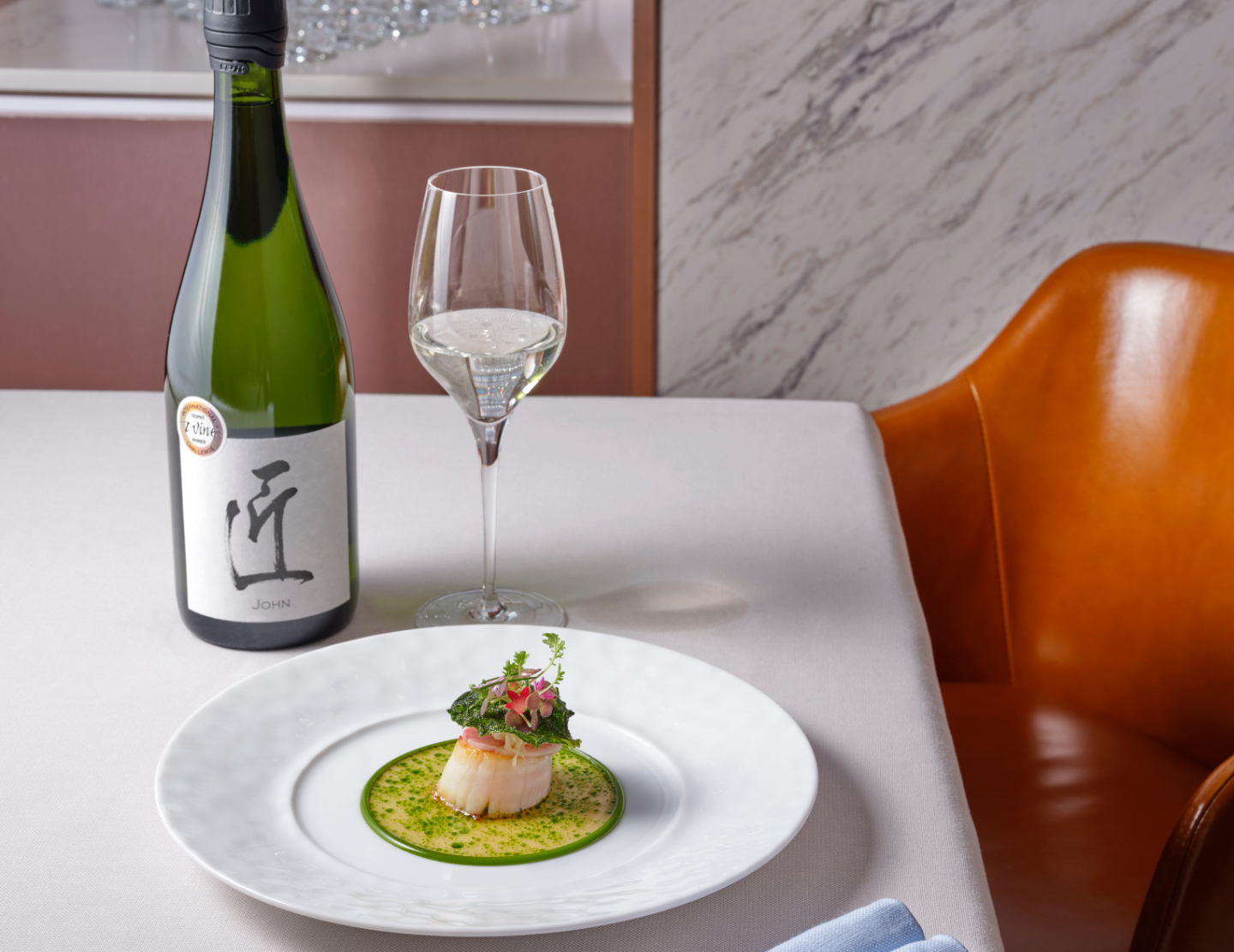 CURATE
Winner of the Best Dining Experience at the 2018 Singapore Tourism Awards, Resorts World Sentosa's innovative European restaurant offers a multi-sensory gastronomic experience, especially with its Art at CURATE dining series. Curate will focus on plump Hokkaido scallops and firm pike perch, and pair the seafood with a John Sparkling IWC Trophy 2016 and Tatenokawa Seiryu. The former's mellow fruit notes goes exceptionally well with the botanical elements of the scallop dish.
Level 1, The Forum, Resorts World Sentosa, 8 Sentosa Gateway. Tel: 6577 7288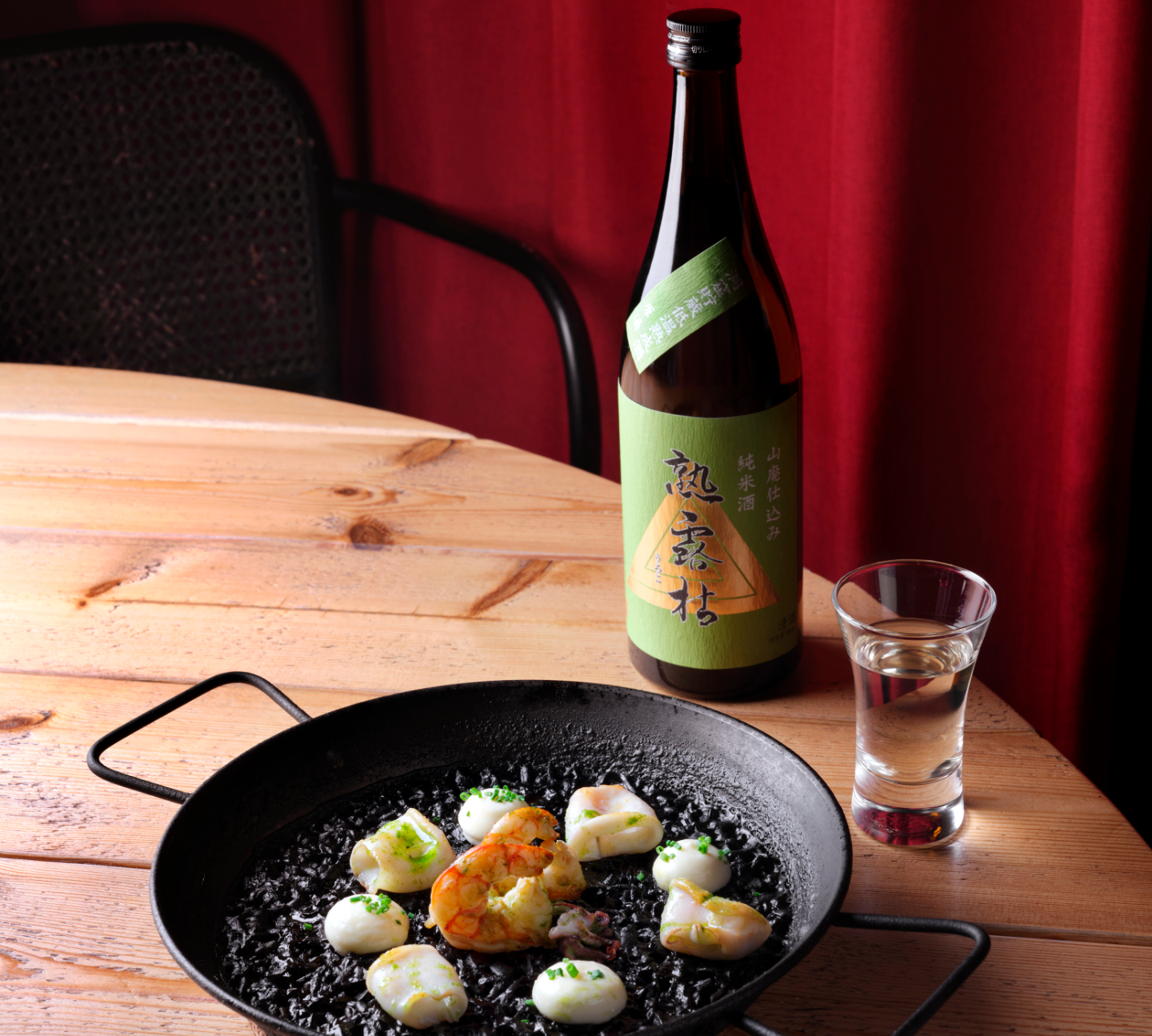 FOC Restaurant
Well-cooked seafood encapsulates the soul of the Mediterranean cuisine and FOC Restaurant's Barcelonan cooking is no different. As a tapas-centric restaurant, culinary director Jordi Noguera has created a whopping six seafood and sake pairings for this special programme, which includes smoky grilled Galician Octopus and Pork Belly skewers with Hatsukame Tokubetsu Junmai Homarefuji and the decadent, seafood-rich Squid Ink Paella with the refined balance of a Shimazaki Junmai Yamahai Uroko.
40 Hong Kong Street. Tel: 6100 4040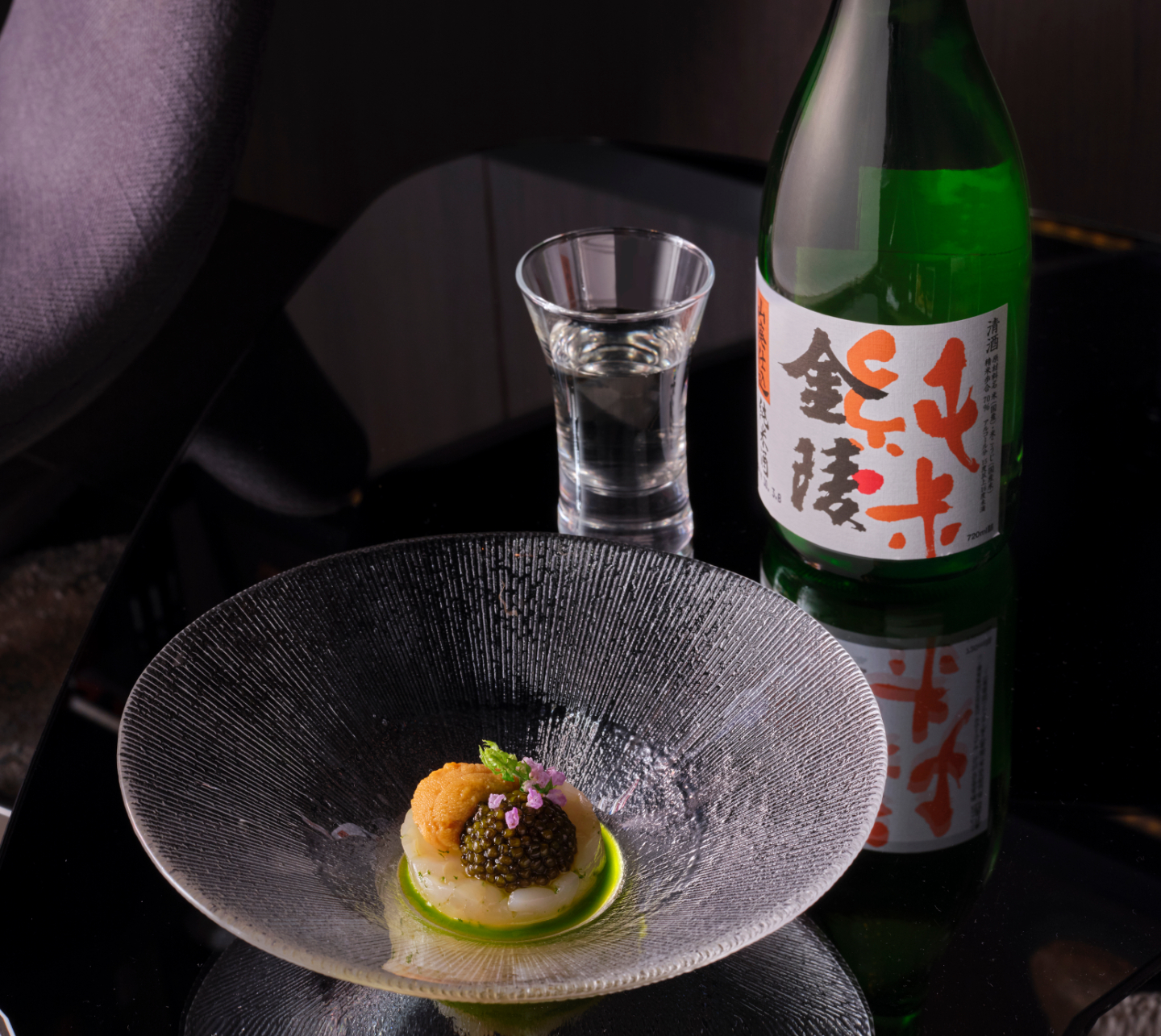 Iggy's
As one of the fine dining veterans on the local F&B scene, Iggy's is no stranger to crafting elegant alcohol pairings to go with its pristine plates, largely in part to culinary director and sommelier Ignatius Chan's extensive experience. For "Seafood Loves Sake", Iggy's plans to serve a delicate Hokkaido Scallop and Bafun Uni Tartare with super-dry Kinryo Junmai Yamahai, and Grilled Amadai with a rich, sweet-style Hideyoshi Junmai Daiginjo.
Level 3, 581 Orchard Road. Tel: 8188 3200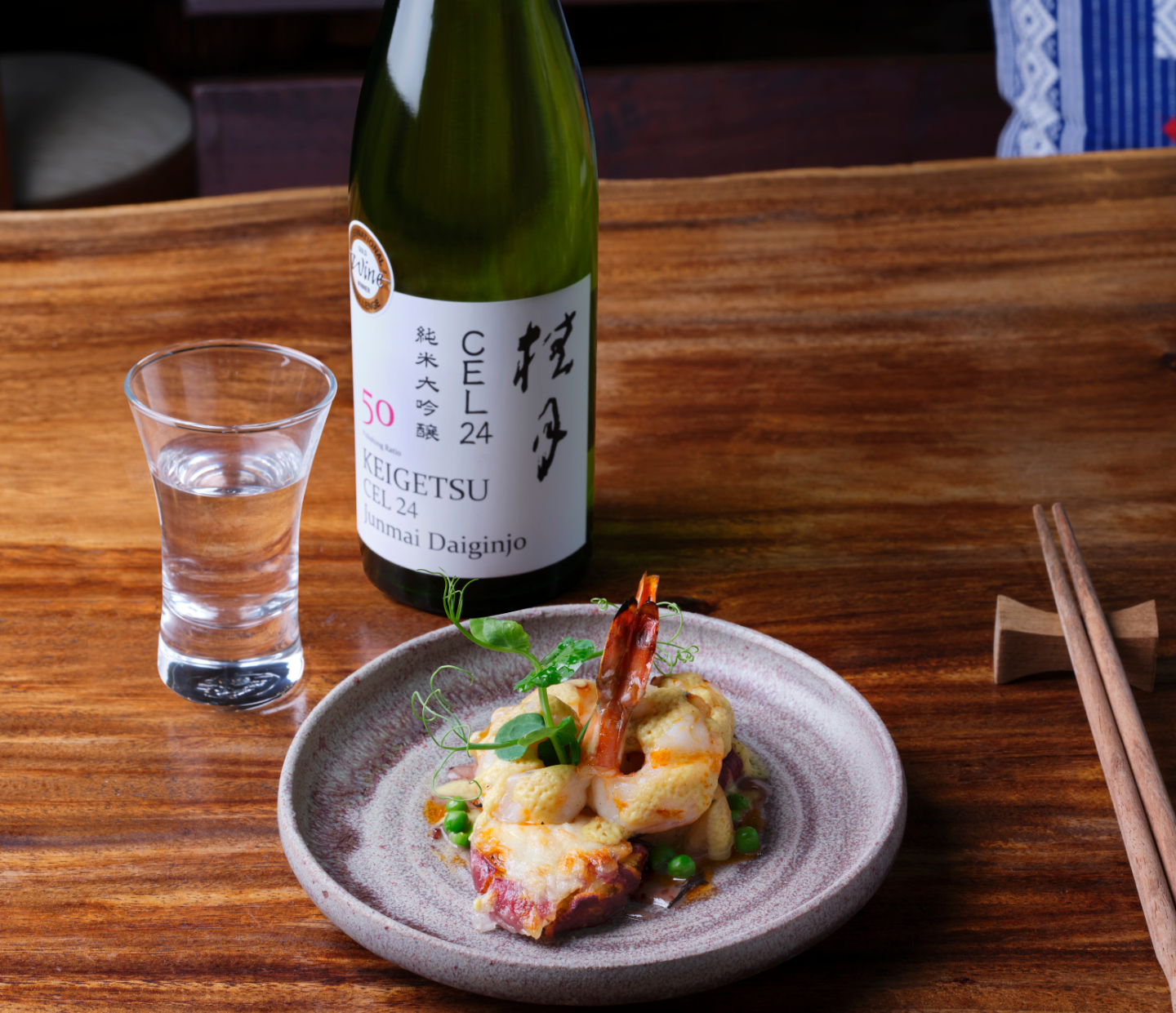 Morsels
Chef Petrina Loh's brand of natural, low-waste cooking has been drawing diners to Morsels ever since its opening in 2013, and her current Dempsey Hill locale is befitting of the ingredient-driven dishes. She pairs a bright and lively Mutsu Hassen Pink Label with a snack of oysters with mangosteen shrubs and marigold cress. Her wild Sri-Lankan prawns are paired with a light, but minerally Keigetsu Cel24 Junmai Daiginjo 50, aided by the smokiness of scarmoza.
#01-04, 25 Dempsey Road. Tel: 6266 3822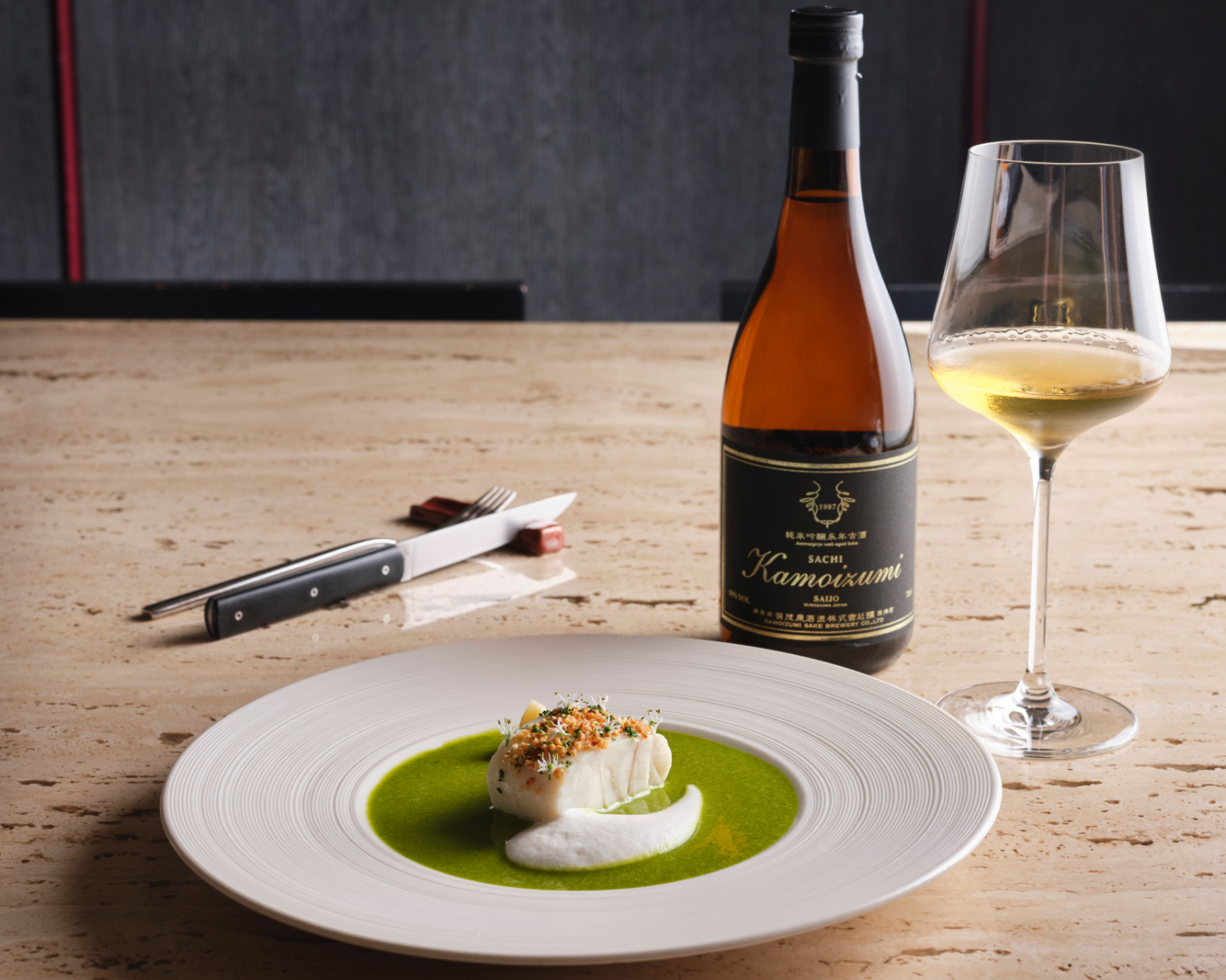 Nouri
One Michelin-starred Nouri prides itself on serving crossroads cuisine as chef Ivan Brehm falls back on his own mixed heritage and diverse cooking experiences to craft flavours that can appeal to a wide range of palates. His culinary philosophy can be seen in the dishes he has created for this programme, such as a Kulim and Hazelnut Fish and Black Pepper Crab. The natural notes of the former is a great pair to the nutty profile of Kamoizumi Aged Junmai Ginjo Sachi 1997.
72 Amoy Street. Tel: 6221 4148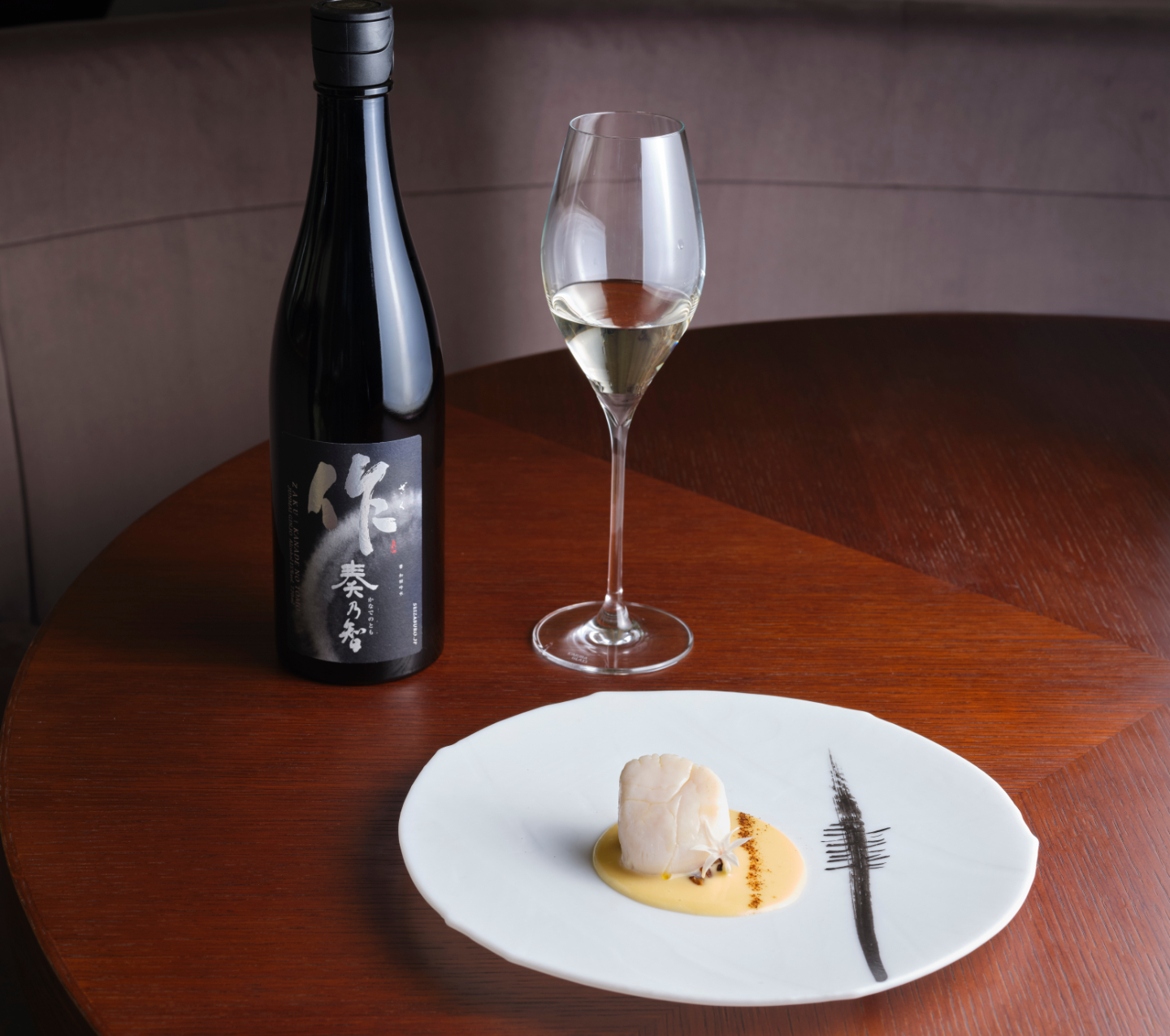 Preludio
Highly conceptual contemporary restaurant Preludio is headed by Bogotá native Fernando Arévalo, who creates stunning menus that are meticulously engineered to fit the restaurant's current 'chapter'. Expect the same level of care into the dishes he puts forth for this special collaboration, such as the Nantucket Scallop – the sweetness of corn and scallops goes well with the beautifully clean tasting ZAKU Kanade No Tomo.
#03-01/02, Frasers Tower,182 Cecil Street. Tel: 6904 5686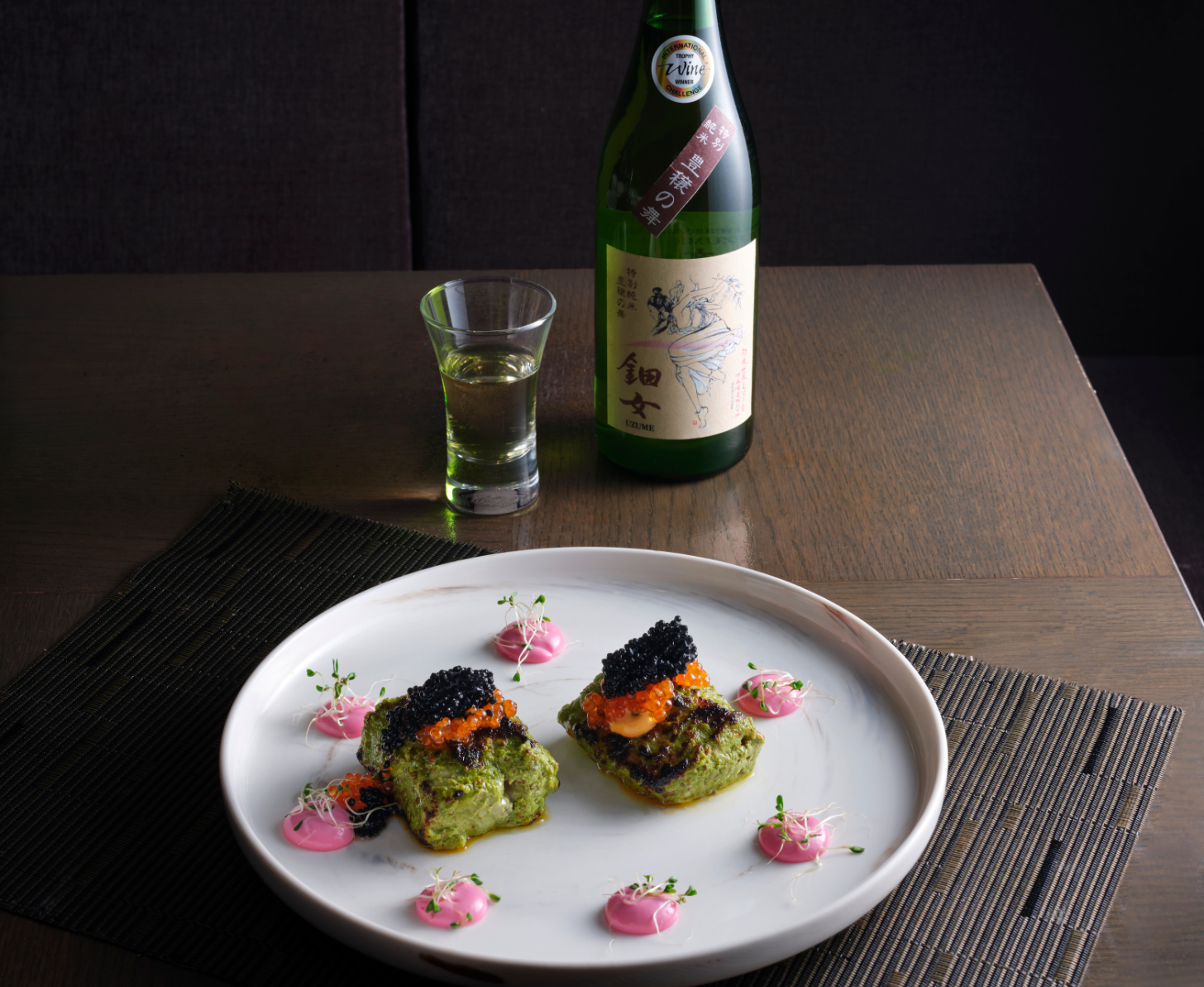 Punjab Grill
Modern Indian restaurant, Punjab Grill, pays homage to the splendour of the Indian Maharaja period with its authentic North-Indian dishes. Heavily spiced seafood is corporate chef Javed Ahamad's game plan here; Uzume Tokubetsu Junmai plays partner to a Barramundi Tikka, while a Kinryo Junmai Yamahai goes with a Tellicherry Pepper Prawn with a coconut curry sauce.
B1-01A, South Podium, The Shoppes at Marina Bay Sands, 2 Bayfront Avenue. Tel: 6688 7395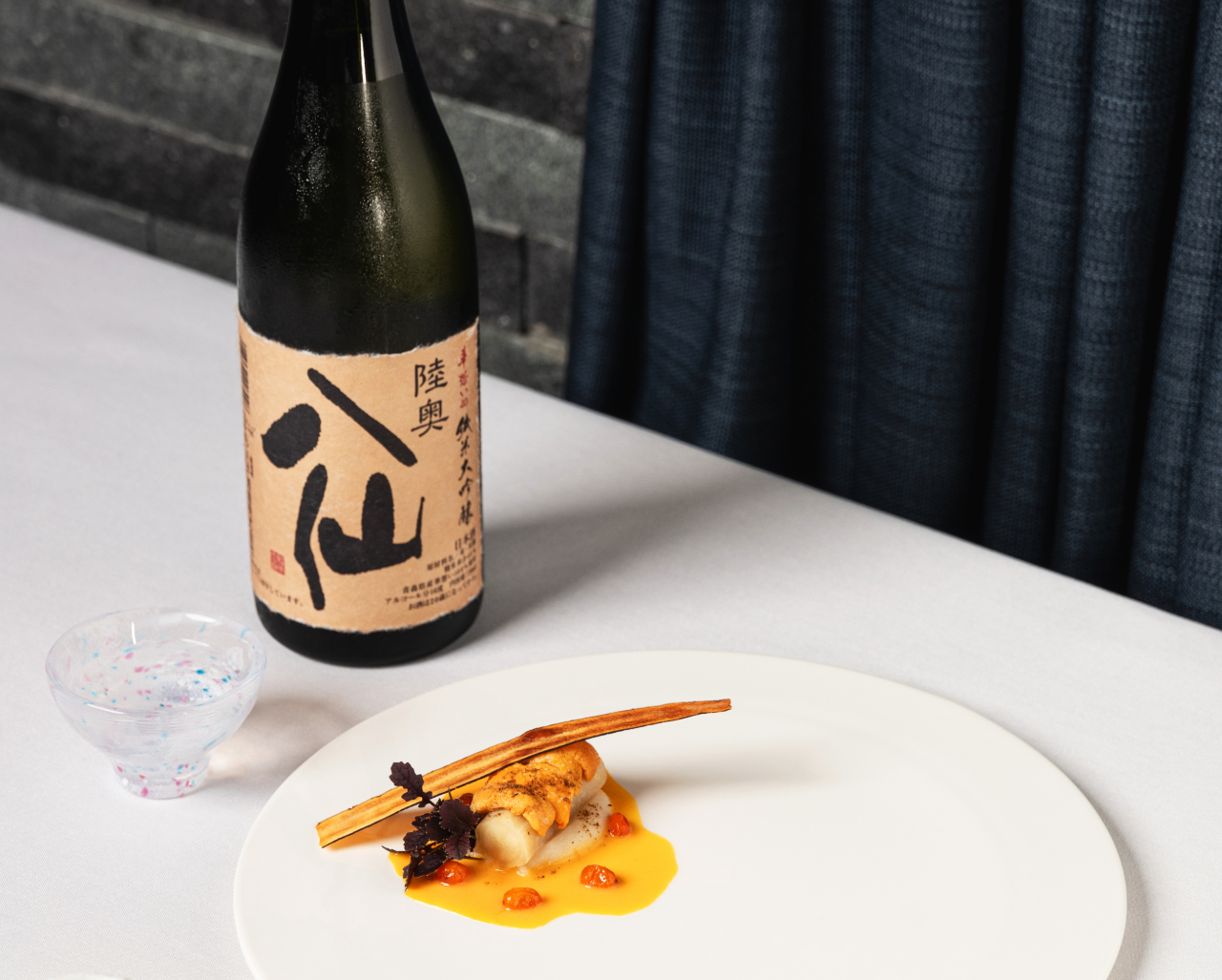 Restaurant JAG
One of the newcomers on this year's Michelin Guide, Restaurant JAG's main claim to fame is their insistence on using a range of 40 indigenous herbs, specially flown in from France's Savoie region. French chef and owner Jérémy Gillon's keen palate and eye for detail translates to delicate dishes that accentuate the distinctive traits of each herb. Be sure to look out for his sea urchin dish; the botanical notes of the Savoie juniper and umami of the sea urchin are great when paired with a sweet, melon-like Mutsu Hassen Hanaomoi 40.
76 Duxton Road. Tel: 3138 8477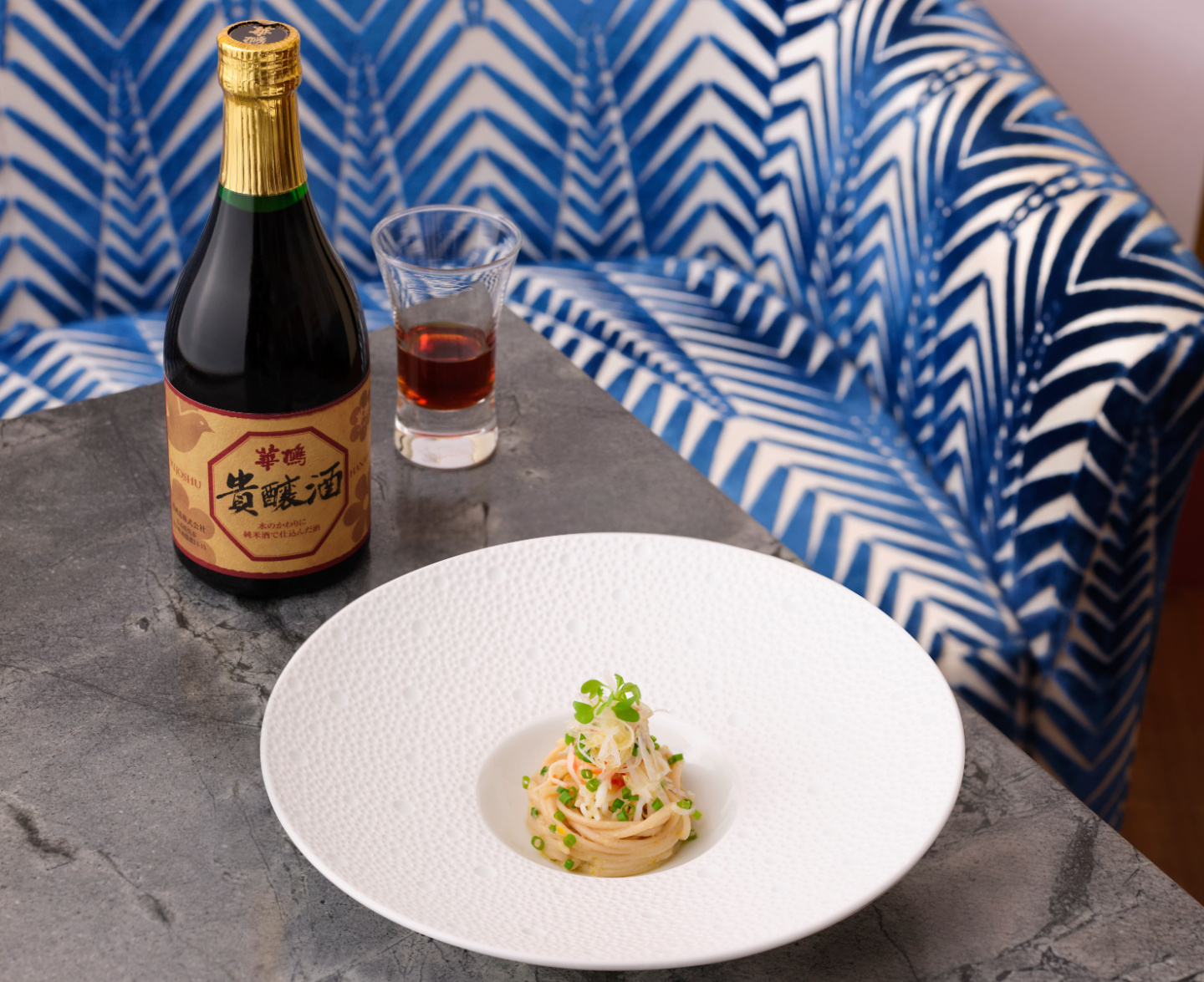 Whitegrass
Recently reopened under the charge of newly appointed head chef Takuya Yamashita, Whitegrass applies a Japanese twist to classical French fare, with seasonal menus that treat ingredients with the utmost respect. Their new culinary direction is a perfect match for the "Seafood Loves Sake" Restaurant Campaign as Yamashita uses Japanese seafood like Hokkaido Crab to complement a Hanahato Kijoshu aged 8 years. The crab tops somen from Nara Prefecture, and the intense aroma of the sake acts like a condiment to the dish.
#01-25, CHIJMES, 30 Victoria Street. Tel: 6837 0402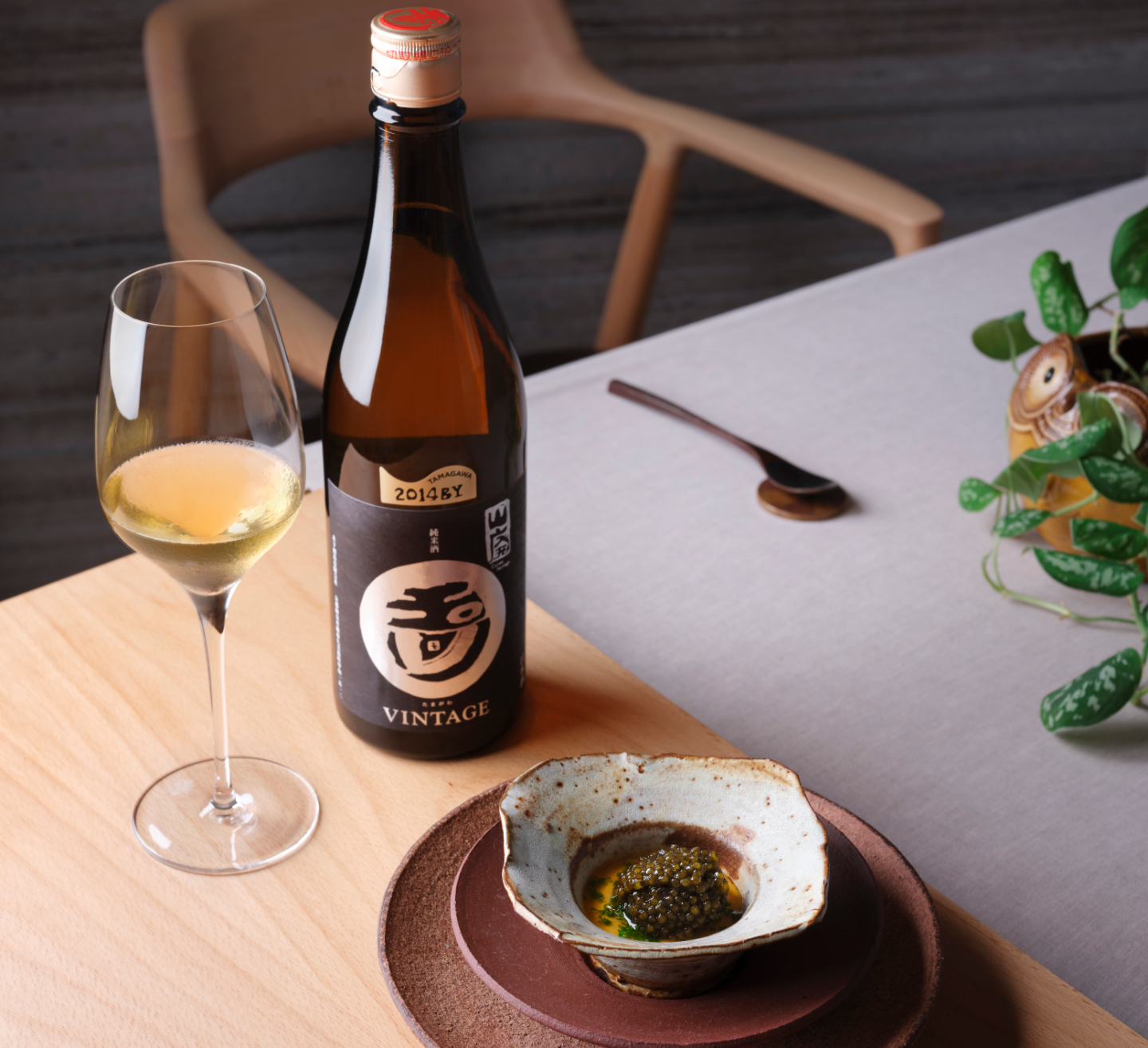 Zén
Fresh from its two-star debut on the Michelin Guide Singapore 2019 List, Zén, the sister restaurant to three Michelin-starred Frantzén in Stockholm, has been the talk of town for its world-class tasting menu and careful ingredient sourcing. Chef Tristin Farmer presents two dishes that celebrate sake: a Chawanmushi with Rossini Golden Osetra Caviar and Norwegian Scallop and Bafun Uni Crudo. These creations go with a nutty Tamagawa Spontaneous Fermentation Junmaishu (Yamahai) "Vintage" and a bright Tosa Brewing Company's John Sparkling.
41 Bukit Pasoh Road. Tel: 6534 8880
SHARE