Singapore's Top Mixologists Predict Cocktail Trends For 2024
· 29 September 2023
·
Drinks New
Bartenders from Singapore's hottest bars tell us what's trending in our vibrant cocktail scene and what we'll be drinking in 2024.
Some of Singapore's most noteworthy bartenders share their insights on what customers want these days in terms of flavour profiles. Some of their bars have also been introducing under-the-radar spirits sourced from Asia and South America.
Cat Bite Club, 75 Duxton Road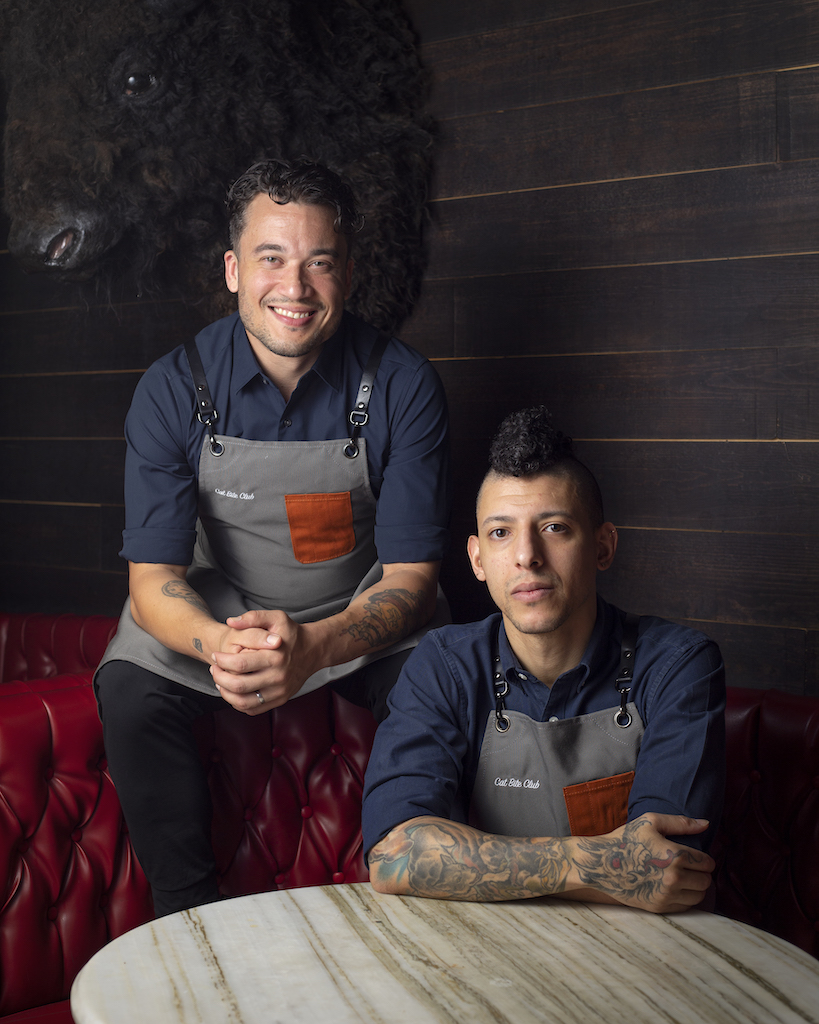 Cat Bite Club's operating partners Jesse Vida and Gabriel Lowe want to showcase elegantly structured cocktails that utilise agave and rice spirits procured from some of the world's best and even under-the-radar producers. The new bar's extensive spirits list includes 100 different agave spirits. And the cocktail menu tells the story of each ingredient's origin and showcases the unique character of the base spirit. Jesse, former head bartender at Atlas bar, shares his thoughts on our cocktail scene.
Singapore's standing in the world of mixology: I don't know any other city in the world that has so many great cocktail bars that are so different from each other. The guests are really engaged with what you have to offer here. I see that people are drinking all the drinks off the menu too. Singapore has that kind of cool advantage because the drinking culture is very young here, so people are experimental [with their drinks] and engage a lot with what you have to offer. Singapore has a constant influx of bar people from around the world coming here to do events and guest shifts. What happens is that they advance the local scene because people learn techniques and get introduced to new things. So I would say that it very rapidly advances here. Since I've been here…I've noticed more independently owned venues [opening up]. But there's still room for new bars in Singapore.
Current flavour trends: Something that is quite specific and obvious to me is that tomatoes in cocktails is getting really big. We have a drink on our menu actually called 'Tomato Is A Fruit'. It's a refreshing kind of swizzle style cocktail, which uses tomato-infused mezcal [with chartreuse, sherry and citrus]. It has become a surprise top selling drink. We also see more bars using vegetables and herbs in cocktails too. Our Cat Bite Margarita is our signature and highest selling drink. It's a modernise classic Margarita. A couple of things are different…we incorporate both tequila and mezcal as well as Cointreau and agave nectar. It's like the two schools of classic margaritas.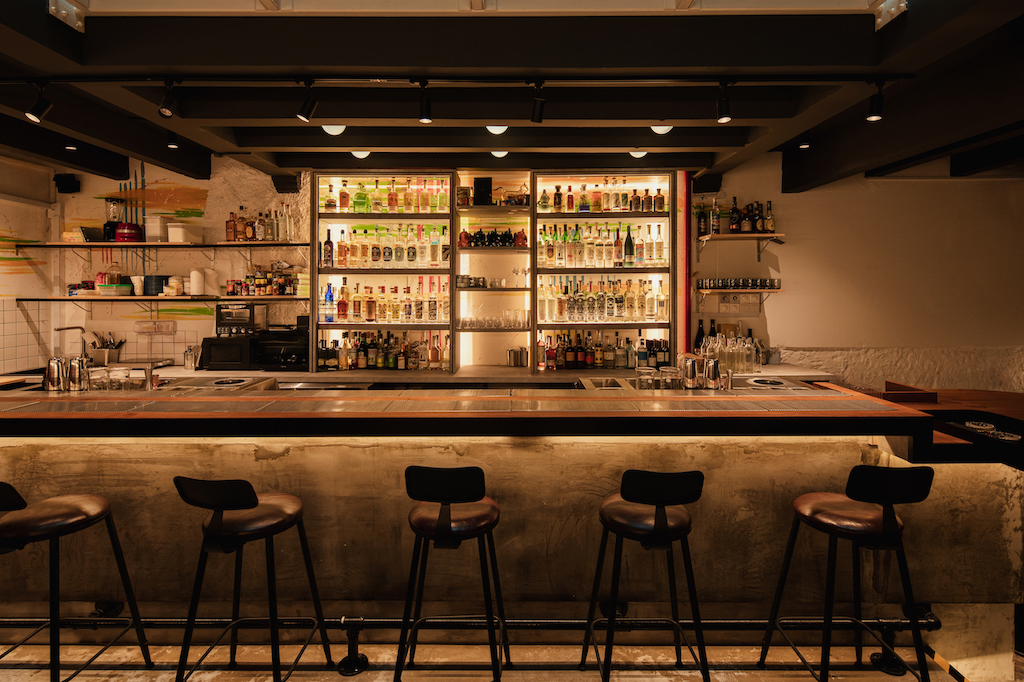 Mixology Salon, InterContinental Robertson Quay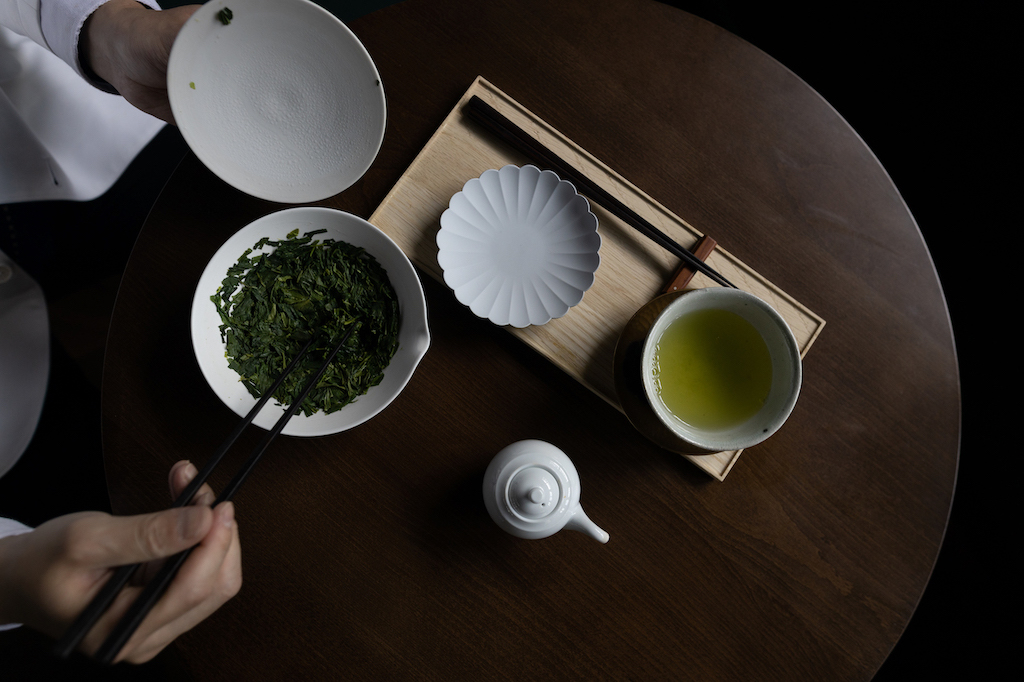 Mixology Salon from Tokyo opened an outpost in Singapore this year. The bar is known for its signature 'tea tails', a distinctive concept that fuses modern mixology techniques and high quality Japanese green tea leaves such as gyokuro, oolong, and hojicha in expertly crafted cocktails. According to Shuzo Nagumo, founder and master mixologist of Mixology Salon, their goal for 2024 is to establish a presence in other parts of Asia.
Prediction of Asia's cocktail trends for 2024: Rather than focusing on technological advancements, I believe more attention will be given to environmentally sustainable aspects, not just in Asia but worldwide. As a broader movement, I think cocktails and bars that incorporate local cultural backgrounds as their concept will attract more interest.
Asia's standing in the world of mixology: I see it as progressive. Asia, even more so than Europe, is a melting pot of various cultures. The fusion of distinct cultures and mixology is an ongoing process, leading to the birth of new cocktails and bars. I anticipate particular attention to countries like Indonesia, Vietnam, Thailand, India, and South Korea.
What's new for Mixology Salon in 2024: Our starting point is to introduce the unique features and allure of Japanese tea. Tea is enjoyed all around the world and has been cherished across various cultures.Tea cocktails have the potential to be further created with each country's culture as a backdrop. At Mixology Salon Singapore, we plan to craft tea cocktails that blend Japanese tea with Singaporean culture for the upcoming year.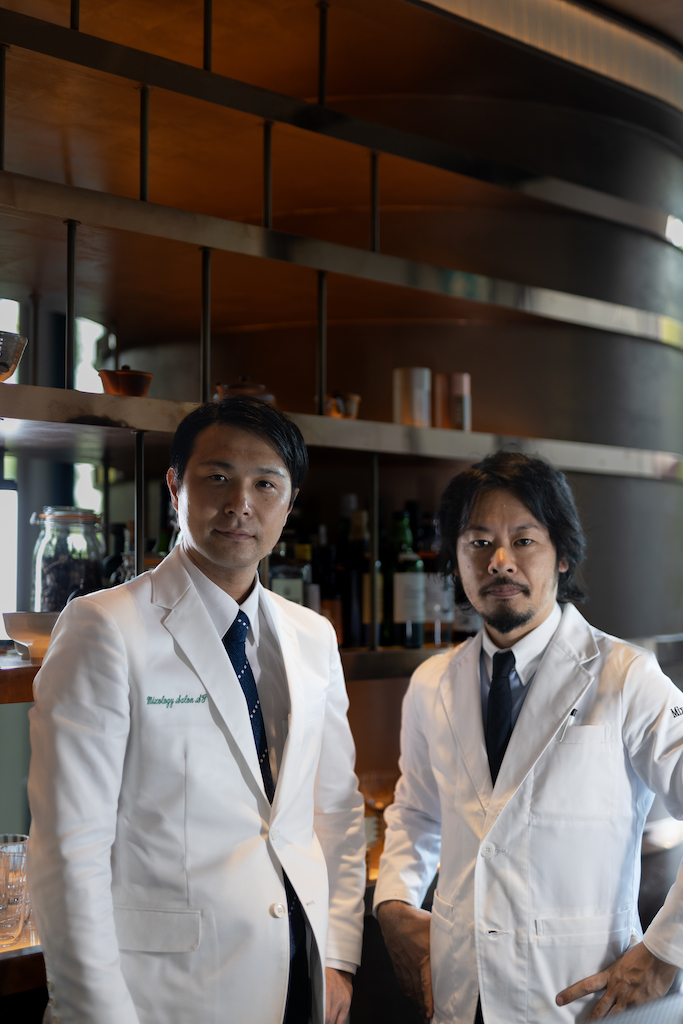 Jungle Ballroom, Mondrian Singapore Duxton
What distinguishes Mondrian Singapore's Jungle Ballroom from other bars in Singapore would be having one of the most extensive selections of Southeast Asian spirits. Adrian Besa, head bartender and his team selected these during their "Jungle Journey", which was when they travelled around Asia as a form of cultural exchange while collecting spirits and ingredients in preparation for their menus. He tells us his prediction of drinks trends.
What to expect in 2024: I think cocktails will be more innovative and theatrical in terms of presentation and garnishes. Or we'll see the discovery of different flavour combinations. Besides the drinks, I foresee community bars continuously being a hit, with the rise of more dynamic bars.
Asia's standing in the world of mixology: The upcoming year will be incredibly exciting, especially with new bar openings and the amount of exposure that bars will receive during this year's World 50 Best Bars [which will be] hosted in Singapore [in October]. Asia is set to be a mecca for bartending, with the rise of a new generation of world-class talents and innovative bar concepts.
Current flavour trends: Savoury and spicy drinks will continue to rise with more exploration surrounding flavour combinations in fermentation, and the usage of modern equipment and traditional techniques. Low and non-alcoholic beverages will also continue to gain popularity as we've seen a shift in focus towards health and the inclusion of non-drinkers.
White Shades, 25 Boon Tat Street
White Shades is a new innovative dining concept that offers four distinct spaces: a dessert parlour, cocktail bar, versatile event space and laid-back rooftop bar. It is founded by Jiawei Bai of Stay Gold Flamingo (no. 32 on Asia's 50 Best Bars 2023).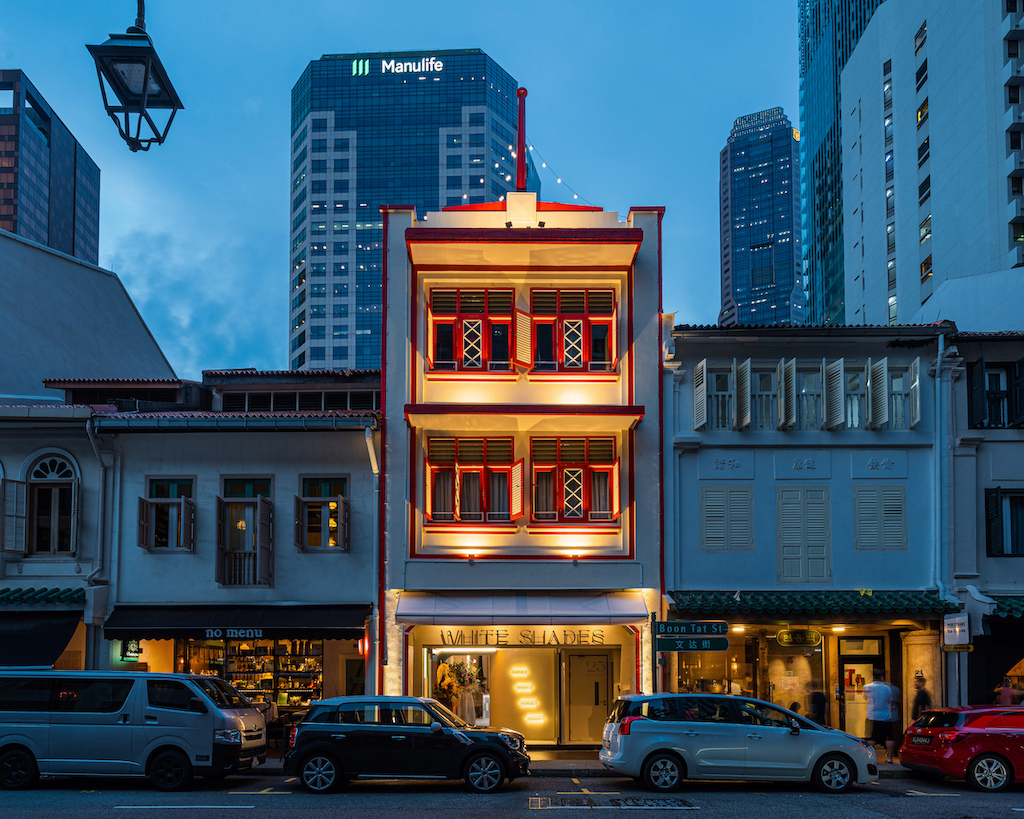 Prediction of Asia's cocktail trends for 2024: I believe that the trends are shifting to be more than just about the quality of the food and beverages. I feel strongly F&B experiences will be viewed more and more as an overall lifestyle. Both owners and guests will be paying more attention to every single detail – from the design, lighting, and music – each of which will be taken into consideration when considering the experience of an evening out.
Singapore's standing in the world of mixology: Singapore is standing strong in the world of cocktails. For example, Tales of the Cocktail Foundation, World's and Asia's 50 Best Bars all have Singaporean bars cinching well-deserved positions. The scene is getting more progressive, and at the same time more competitive. My hope for the Singapore bar community is that it will continue to stay strong, united, and supportive of one another. Additionally, I am eager to see more assistance from our government in our small cocktail industry; we have proudly achieved so much and Singapore's cocktail scene is now being recognised in the world.
Trending drinks: We have noticed a much wider selection of spirits being made accessible to us now, and I love that Singapore has a cocktail scene strong enough to be a part of it. White Shades' core identity is a progressive cocktail playground, where we don't limit ourselves to a specific type and style. This allows us to be creative at any point, and we can do anything and everything in any form of concept. Currently, we have cocktails in these forms: bespoke cocktails, desserts, low- ABV teas, and draft cocktails.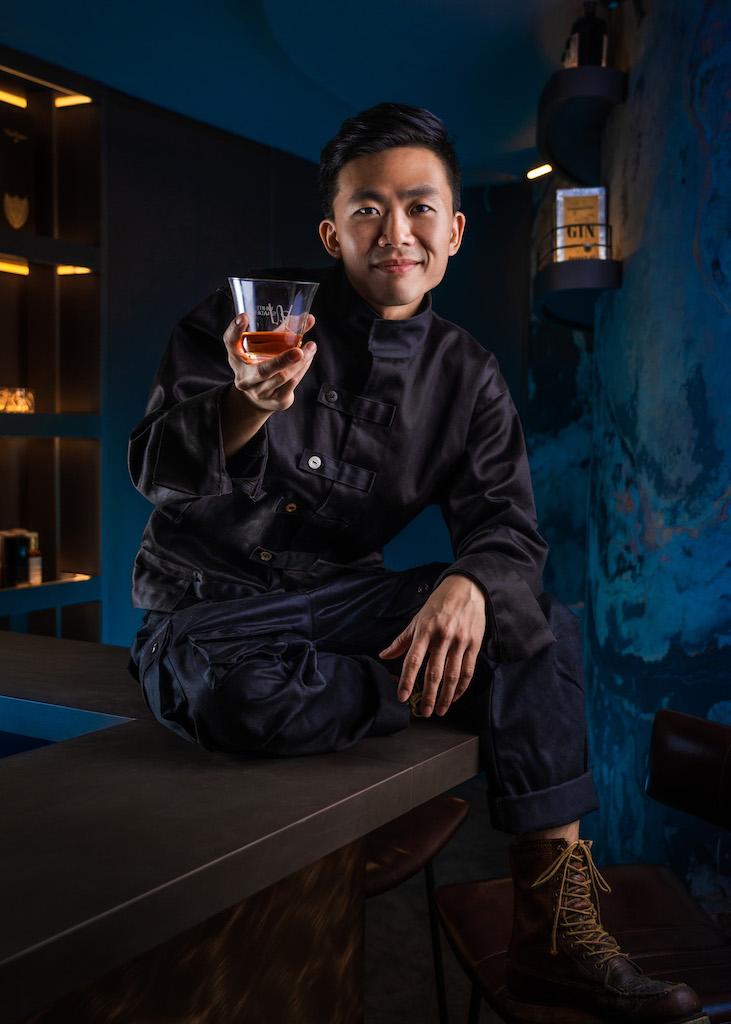 Text: Amy Van
SHARE