New Creative Cocktails To Try In Singapore This Weekend
· 21 July 2023
·
Drinks New
These cocktail bars in Singapore have refreshed their drinks menus with brand-new tipples.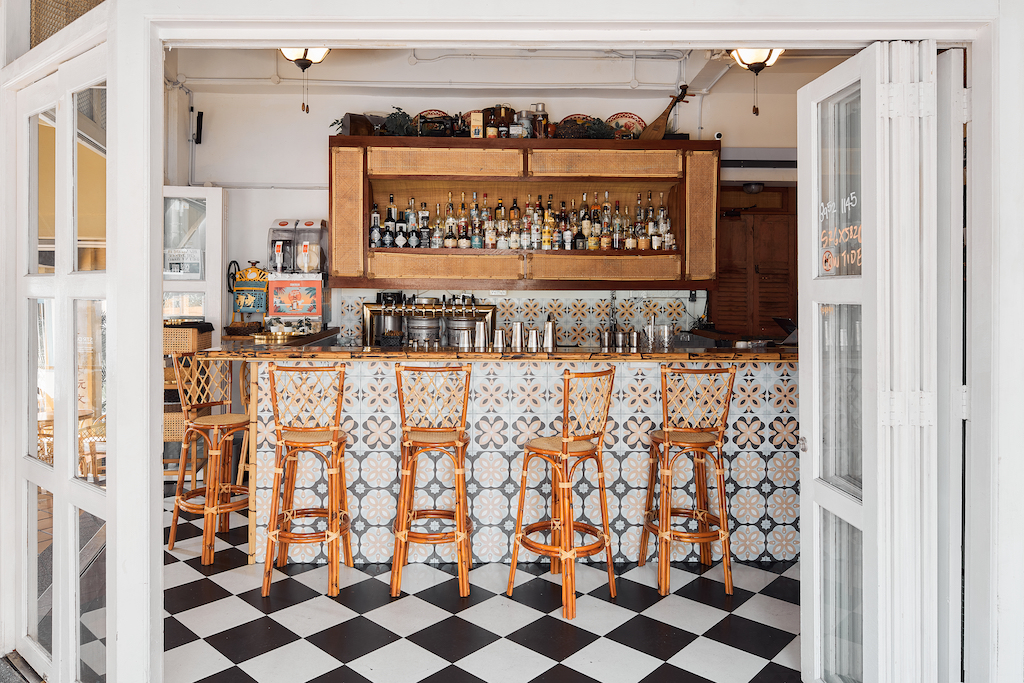 A welcome respite awaits at Low Tide, Club Street's beloved tiki bar. A refreshed menu at this buzzy, tropical oasis sees the launch of new drinks. At Topside, the resto-bar's al fresco space, you'll be treated to 18 refreshing drinks which range from light and citrusy to spirit-forward options. For an island getaway in a cup, go for the Pina Clearada, a clarified piña colada bursting with flavours of coconut, lime, and floral notes from Bacardi Carta Blanca.
Low Tide also boasts its own house blend of rums, of which you can sample in long cocktails like the Swizzle & Flow, a cocktail as easygoing as it sounds—mint, maraschino, sherry, and lychee come together to create one fun and all-too-easy-to-drink tipple.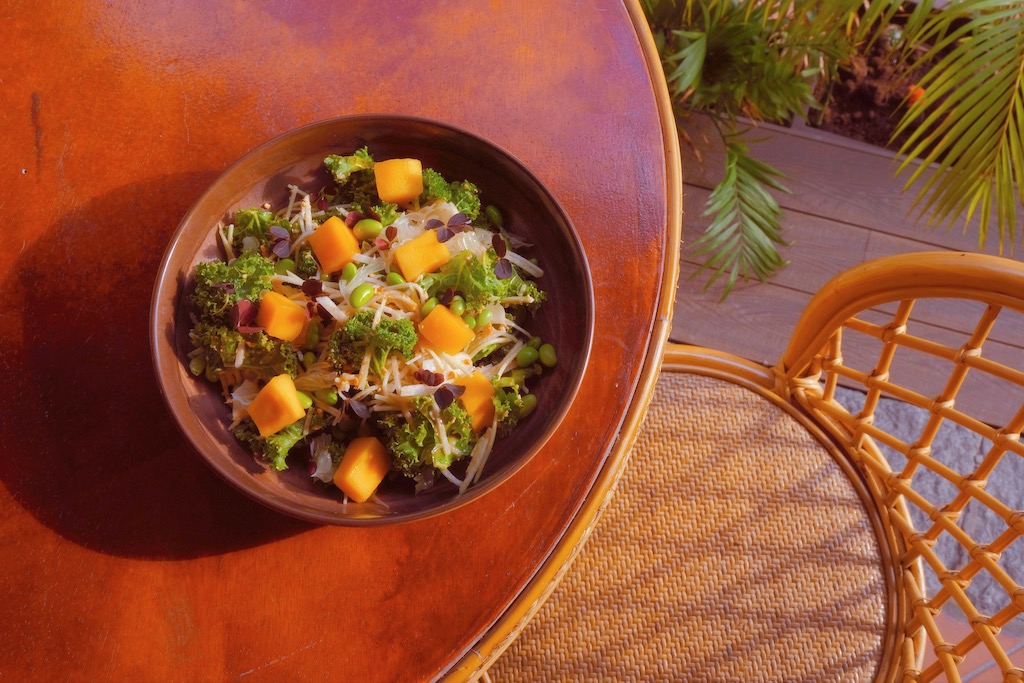 A new eclectic food menu makes for the perfect pairing with these adventurous cocktails. Inspired by the flavours and ingredients used in tropical regions around the world, the playful menu boasts gems like an addictive miso butter stingray with grilled okra. The tangy assam jus accompanying the stingray is perfect when lathered onto the aromatic nasi ulam, where fragrant blue pea rice is topped with torched pineapples, coconut flakes, mixed herbs, and pomegranate.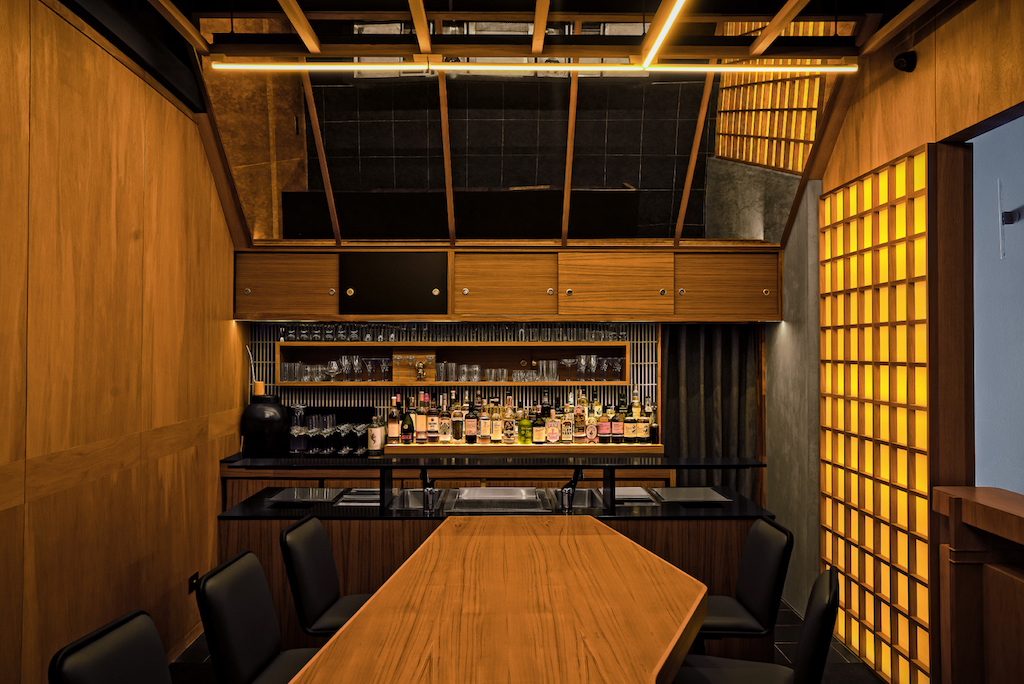 Live Twice's refreshed menu of 19 cocktails showcases the fine craft of Japanese bartending. Minimalism takes centre stage where each cocktail, despite having no more than four ingredients, shines with flavours that are as complex as they are delicious.
You'll find new and improved classics like the Improved Whiskey Cocktail, which elevates the classic Old Fashioned with maraschino liqueur—Woodford Reserve Bourbon, cherry brandy, bitters, and a touch of Tatsumi Absinthe come together to make an elegant take on the beloved classic.
Inventive cocktails are also a mainstay at Live Twice, and this season's menu continues to surprise and delight with tipples like the Jewel Inlet, a gorgeous ruby-red, floral drink that draws together aromatic saffron, sweet banana, Cocchi Americano Rosa, and whisky.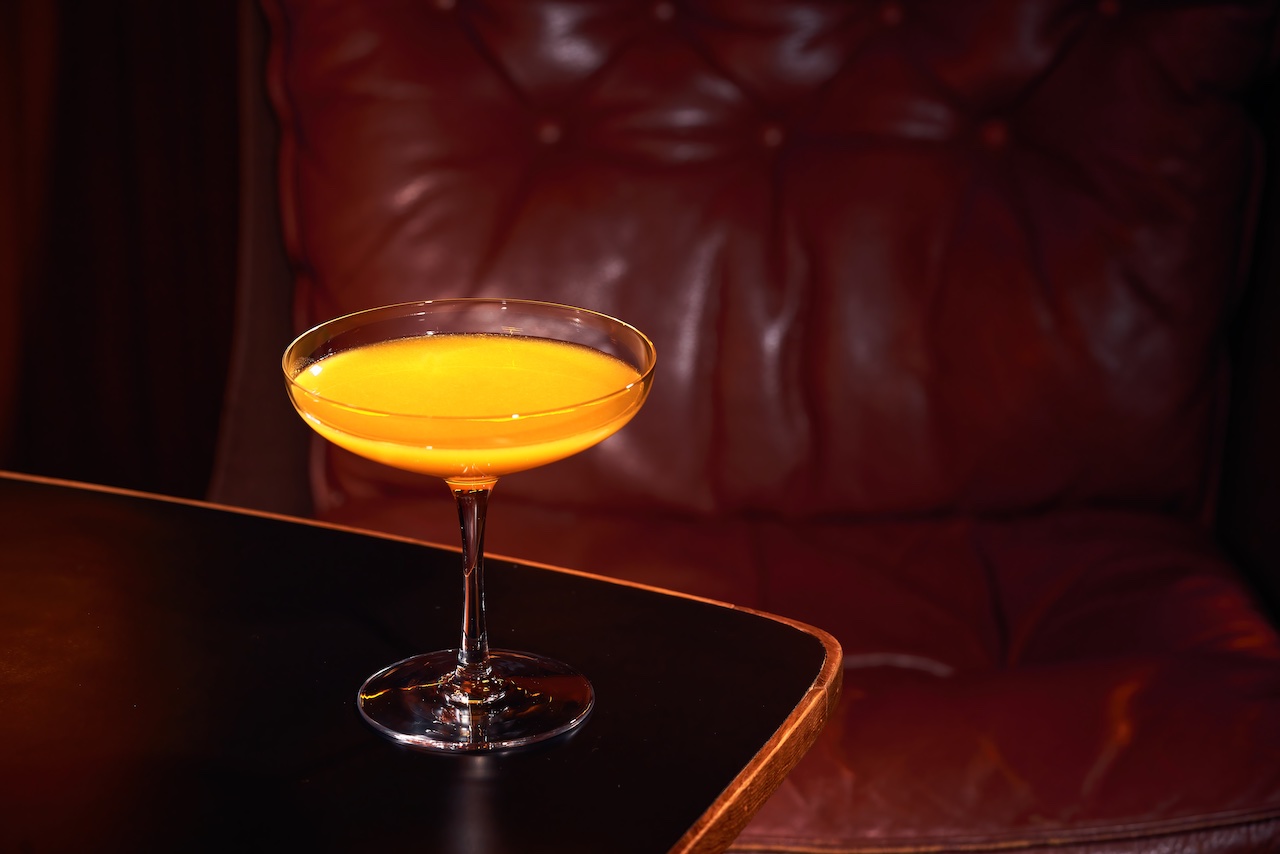 You'll also find seasonal specials celebrating the essence of spring and summer. Don't miss out on Solaris, a summery drink where tomato, tare sauce distillate, and Monkey 47 gin capture the uplifting spirit of bright, warm summers.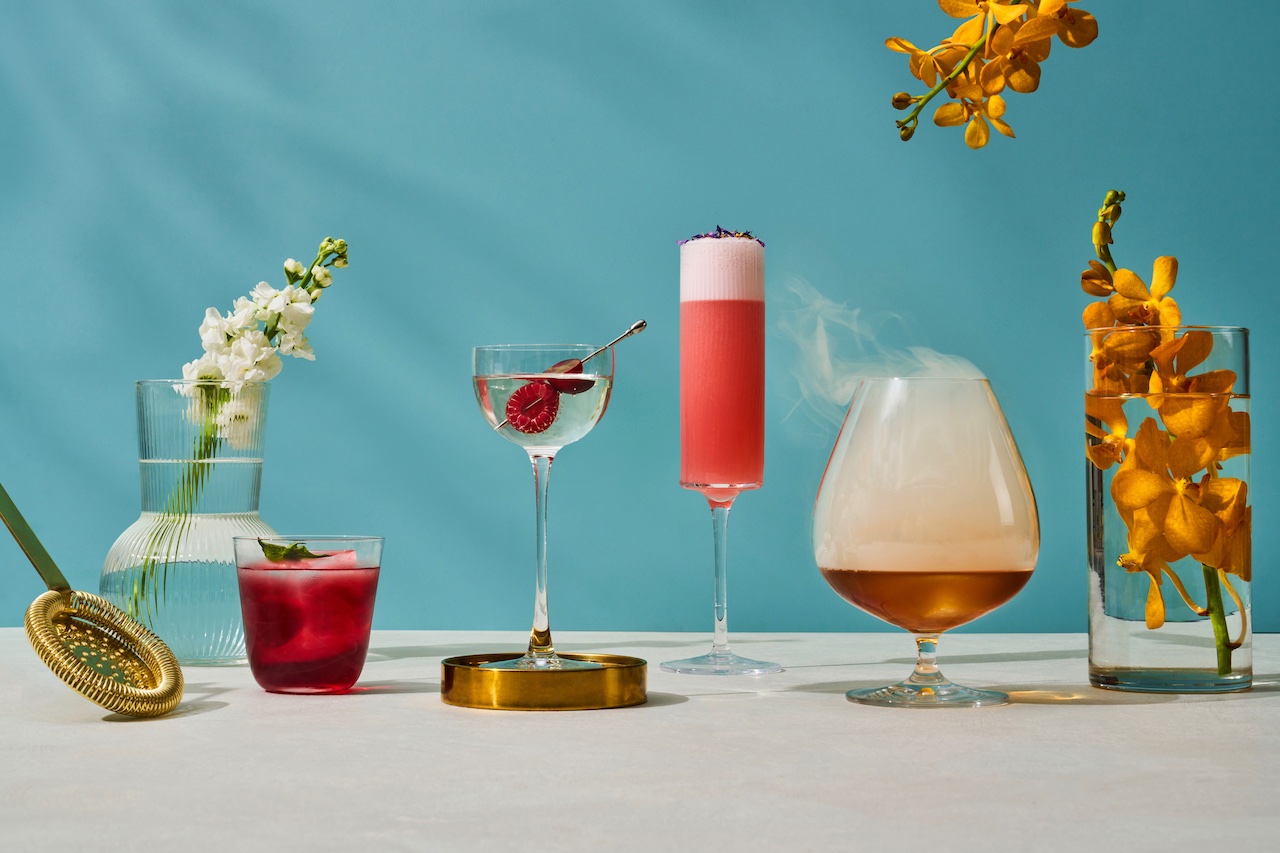 Paying homage to the craft and culture of the world's best cocktail capitals, the new Secret Gardens menu at One-Ninety Bar, Four Seasons Hotel Singapore, offers 12 new tipples that showcase the essence of cities like Singapore, London, and New York.
Crafted by head bartender Sophia Kang and beverage manager Gabriel Karlos, the new menu showcases botanical-forward creations that are infused with showmanship and creativity.
Spirit-forward fans will enjoy creations like Dumbo, a tribute to the cobblestone streets and edgy warehouse buildings of Brooklyn. Monkey Shoulder triple malt, house-made peated port syrup, and chocolate and orange bitters make for an elegant and smoky take on the old fashioned.
There are plenty of imaginative cocktails too in this menu. Bloom, a dreamy take on the milk punch, brings together Jura 12 years whiskey, sour cherry, hojicha, Thai basil, and whey for a Japanese-inspired take on the comforting cocktail. Not to be missed is also the dessert cocktail Kampung Kueh. Drawing inspiration from the popular local dessert, this aromatic cocktail brings life to any party with its tropical, sun-kissed combination of rum, coconut, pandan, jackfruit, and egg white.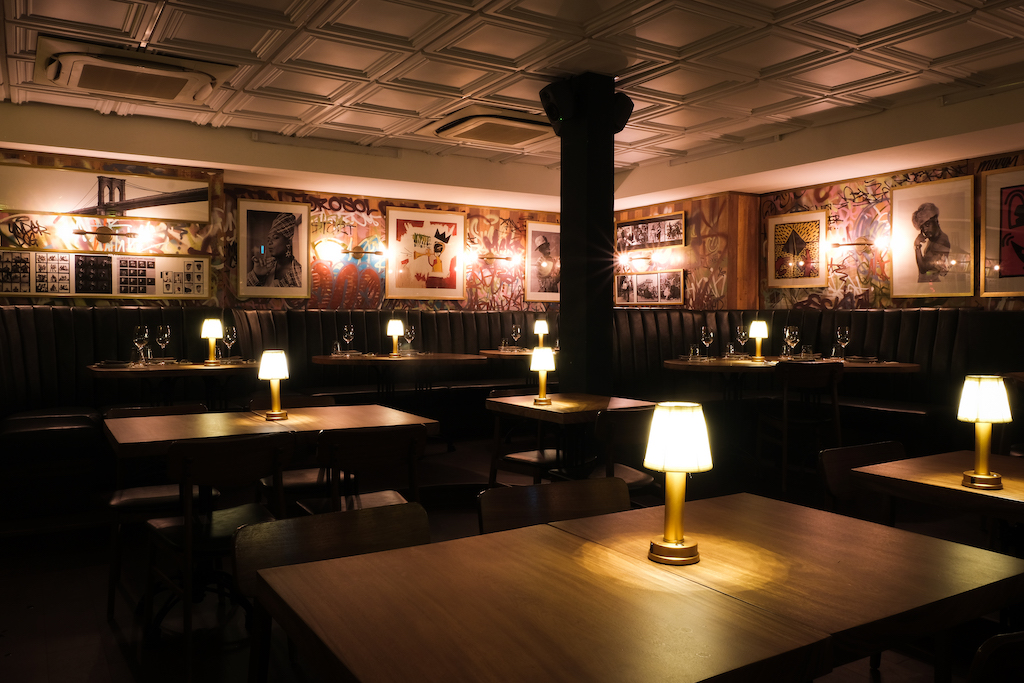 Tucked away in a back alley along Amoy Street, stepping into Underdog feels just like entering a tavern in New York complete with plush banquette seats, graffiti, and an eclectic art collection.
Here, you'll find an ever-rotating selection of beers on tap and 12 draught cocktails with everything from fresh, easy-to-drink cocktails to stronger tipples. Choose from classics like the Old Fashioned to a twist on classics like Under Pressure, a re-imagination of the New York Sour lightened up with ginger-infused honey and made silky-smooth with whey.
Accompanying these drinks is a nose-to-tail menu where quality meat from Australia is transformed into hearty bites like the Pig Head Scrumpet & Apple Ketchup and Smoked Beef Neck with Kimchi.
Text by: Arista Kwek
SHARE