Easter Brunch 2022: Where to celebrate in Bali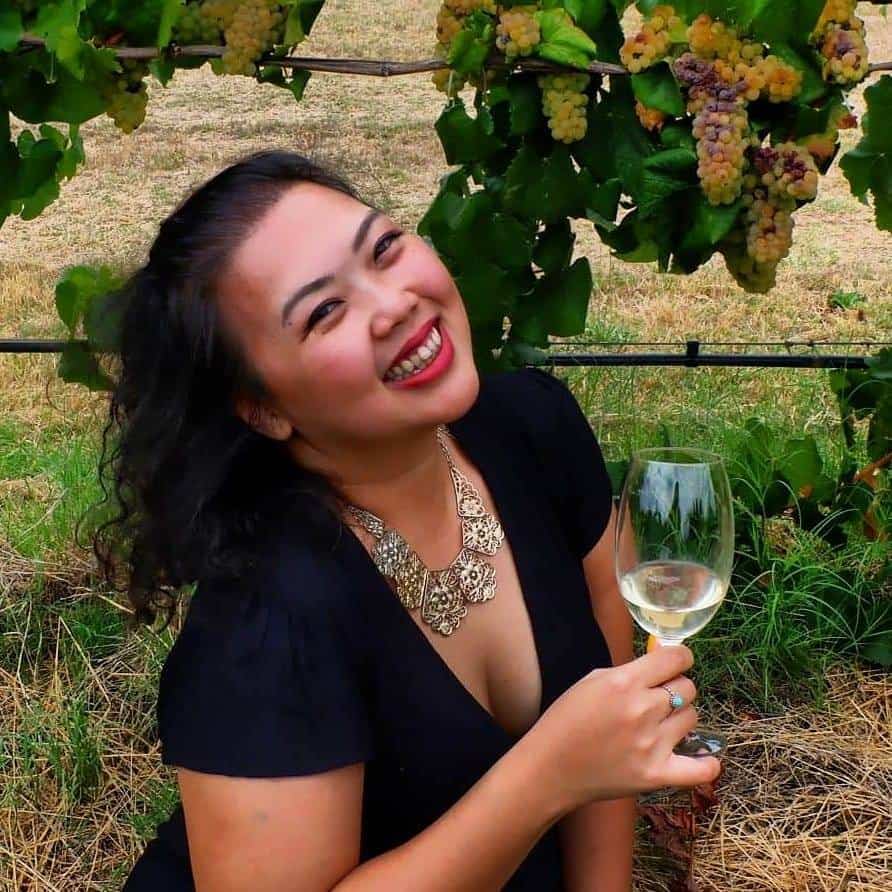 · 9 April 2022
·
Bali
Bring the family together for a fun-filled Easter brunch in Nusa Dua, Seminyak and Sanur
From beachfront buffet spread to Easter Eggs Hunts, make the most of your Easter brunch on Sunday, 17 April 2022. Check out the special Easter Weekend offers at Melia Bali and The Apurva Kempinski Bali. Prices are subject to tax and service, unless stated otherwise.
Starting from 12.30pm until 3.30pm, savour a selection of pass-around, a la minute pasta, wood-fired oven pizza, grilled and carved meats, and desserts to share at Salsa Verde.
The resort's beachfront restaurant is known for its Italian cuisine and it offers a cornucopia of delicious Easter Brunch fare in a laid-back setting. Share the Spring Quattro Stagioni pizza, Crisp Pork Belly Porchetta and Green Risotto with Burrata Cheese with your loved ones. Guests who cater to plant-based diet will find special dishes such as Avocado & Edamame Hummus with Rainbow Radish and Seeds Lavosh as well as Fusilli "Beyond Meat" Bolognese.
Let your imagination runs free at the Easter-themed Painting Class during brunch. Available from 12.30pm until 4pm, have fun and enjoy a fun-filled colourful activity at Rp150,000/person.
Rp385,000/person (food only) and Rp192,500++/6-12-year-old child. Tel: +62 361 77 1234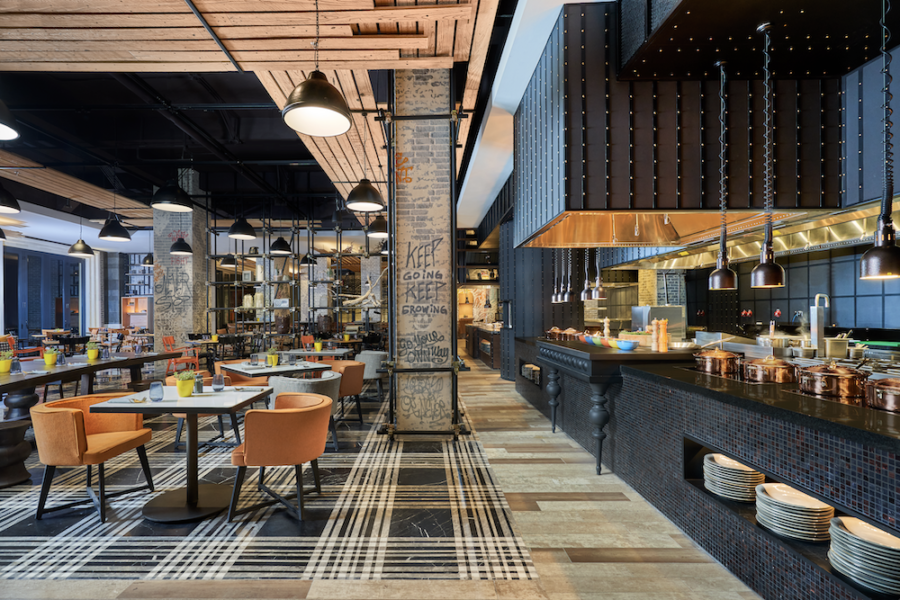 If your idea of a perfect Easter celebration involves Bunnies, Beers & Bubbles Brunch, book your table at the Backstage. From 12pm to 3pm, indulge on vibrant dishes from the salad and seafood bar and find curated selection of cold cuts and cheese from the buffet spread. The highlight of the brunch is that the mains are cooked a la minute. Some of the signature dishes are Beef Wellington, Lamb Shoulder, Chicken Ballotine, and Cod Fillet Meuniere-style. Save some room for gelato, Easter Cheesecake and more. Let the kids join the Scavenger Hunt and Egg Painting sessions.
Rp450,000/person. Additional alcoholic beverage packages are available starting from Rp400,000/person. Tel: +62 361 209 2888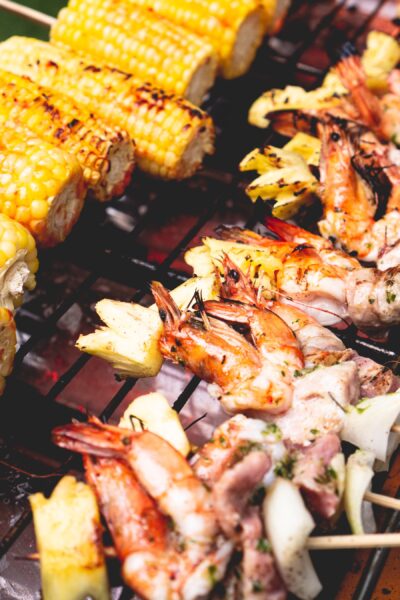 Seminyak's luxurious beachfront restaurant invites you to join the Breeze's Easter Barbecue Lunch Buffet. Starting from 12pm, enjoy a myriad of bovine and seafood delights, from baby back ribs to Balinese satay. The little ones can join the Easter activities such as egg painting and most importantly, complimentary access to the resort's expansive swimming pool.
Rp500,000/adult and Rp250,000/child under 12 years old. Tel: +62 361 731149 or WhatsApp +62 811 3960 9891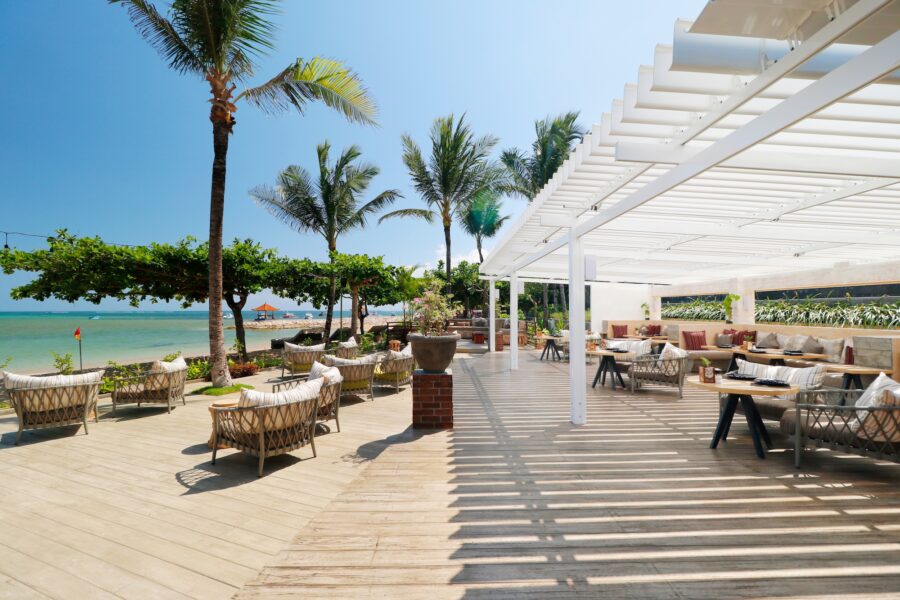 A special takeover will take place on the Easter Brunch at Pier Eight Bali. The celebrated speakeasy 40 Thieves is bringing its Cloak & Dagger mixologist to Sanur to concoct some of their signature cocktails. Find Daytona Beach Killer, Margaret Martin, Biggie and Tupac, and Boogeyman at the beachfront's dining destination. Accompanied by an extensive buffet spread, have a fun day by the beach with live music performance and Kids Corner to keep the little ones busy. The brunch starts at 12pm until 4pm.
Rp490,000 net/person. Children under 12 years old receive 50 percent off. Additional alcoholic beverage is available at Rp350,000 net/person. Tel: +62 813 3931 2039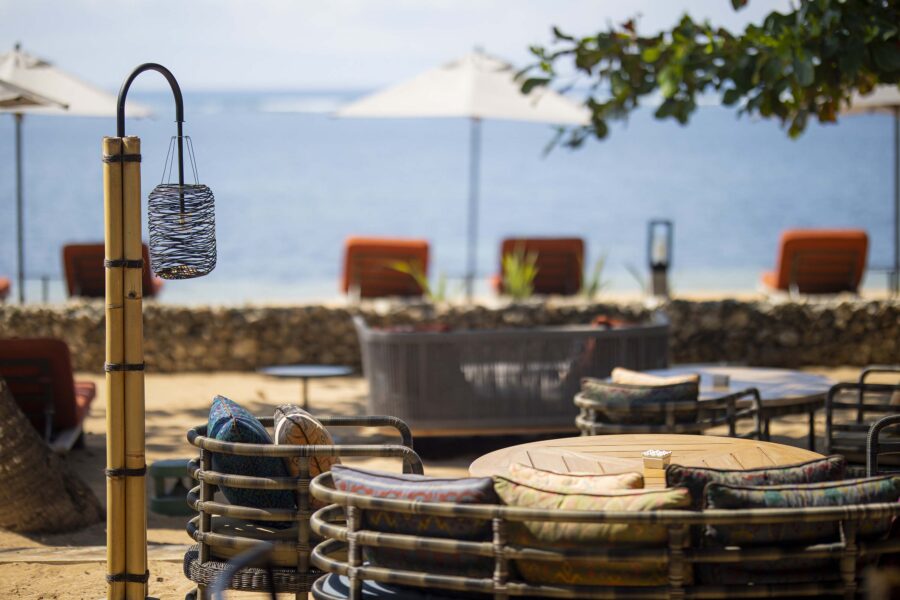 Sanur will get smoky during Easter BBQ Table Brunch at Fisherman's Club. Starting from 12pm to 4pm, enjoy curated dishes served on the table. From small bites such as Lamb & Miso or Waffle & Bacon to BBQ Porrk Ribs and Beef Brisket from the smoker, have an egg-celent Easter celebration with your loved ones. Find more nosh from the grill, alongside side dishes, desserts and laid-back beachfront vibe.
Rp600,000/person (food only) or Rp850,000/person (food and free-flow alcoholic beverage). Tel: +62 815 140 38587
SHARE