Rumari at Raffles Bali is Indonesia's first Krug Ambassade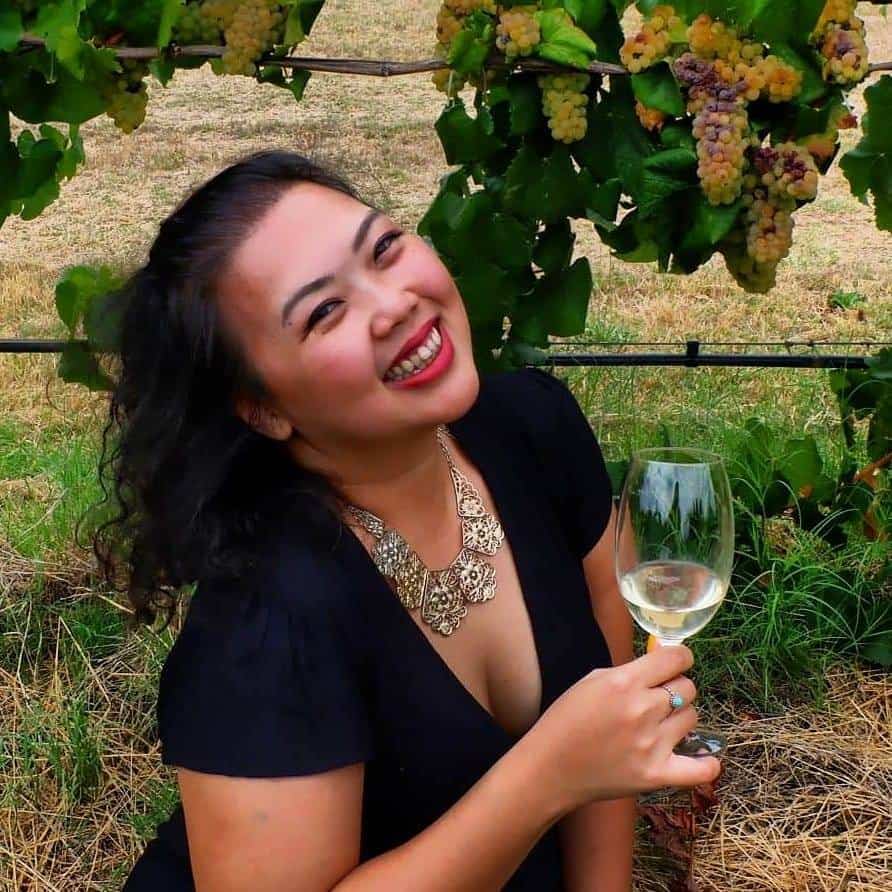 · 22 November 2021
·
Bali
Savoir-faire and locality entwines at the launch of Rumari at Raffles Bali's new menu and recent appointment as Indonesia's first Krug Ambassade.
Eighteen lucky guests were the first to taste the opulent new menu and Krug Champagnes at Rumari on 5 November. To simply state that the evening was special is truly an understatement. The occasion celebrated Rumari at Raffles Bali's recent appointment as the first Krug Ambassade in Indonesia as well as the launch of its new menu, Rumari 2.0.
The five-course dinner proudly showcased the archipelago's produce, unique flavours, and Rumari's exceptional craftsmanship. Crafted by executive chef Gaetan Biesuz, chef de cuisine Agung Rai and their talented culinary team, the dishes were named after Bali's five regencies: Karangasem, Klungkung, Gianyar, Singaraja, and Tabanan.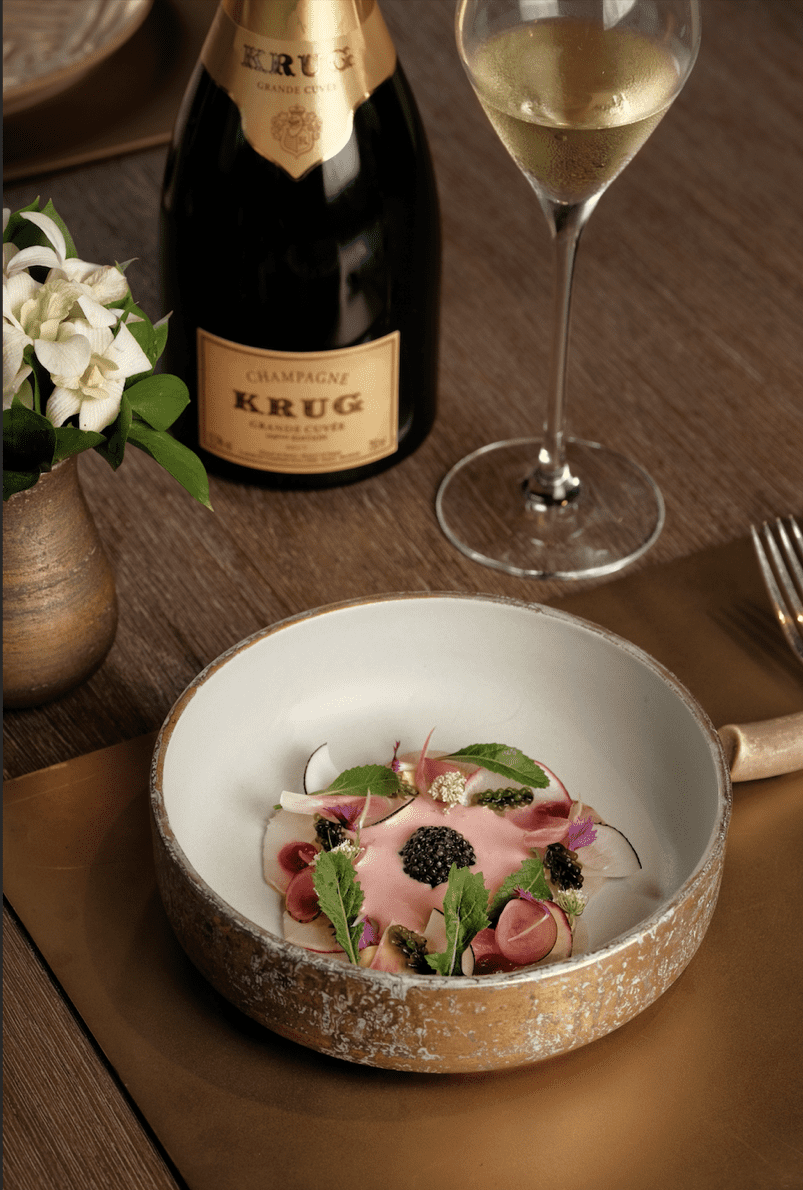 Rumari's dedication in preserving the heritage of authentic flavour and refined presentation strongly shined throughout the evening. Klungkung, a smoked char grilled river prawn served with mixed organic serombotan vegetable and kalas sauce was a touching tribute to the regency's beloved dish while Singaraja successfully showcased the local black pig's heritage organic pork belly with great aplomb. The lush regency of Tabanan was represented by the dessert, pandan ganache filled with palm sugar, salted caramel, and coconut sorbet.
Guests were pampered with generous pouring of Krug Grande Cuvée 166ème Édition and Krug Grande Cuvée 168ème Édition. "There is no better pairing for Rumari 2.0 than Krug Champagne. The iconic house of Champagne's devotion to terroir and savoir-faire matches our passion for Indonesia's culinary heritage, flavours, and produce," says Biesuz.
Bon vivants and Champagne lovers are invited to taste Rumari 2.0 degustation menus. Available daily at Rumari, pair the gastronomic journey with Krug Champagne's exclusive selection of Krug Grande Cuvée, Krug Vintage, Krug Rosé, Krug Clos du Mesnil, and Krug Magnum.
Those who seek a romantic private dining experience in Bali may book the Krug Degustation Dinner at either one of the resort's dining destinations: The Purnama, The Secret Cave or The Farm Terrace.
For reservation, please call +62 361 2015800 or email bali@raffles.com
SHARE