Best roast chicken in Singapore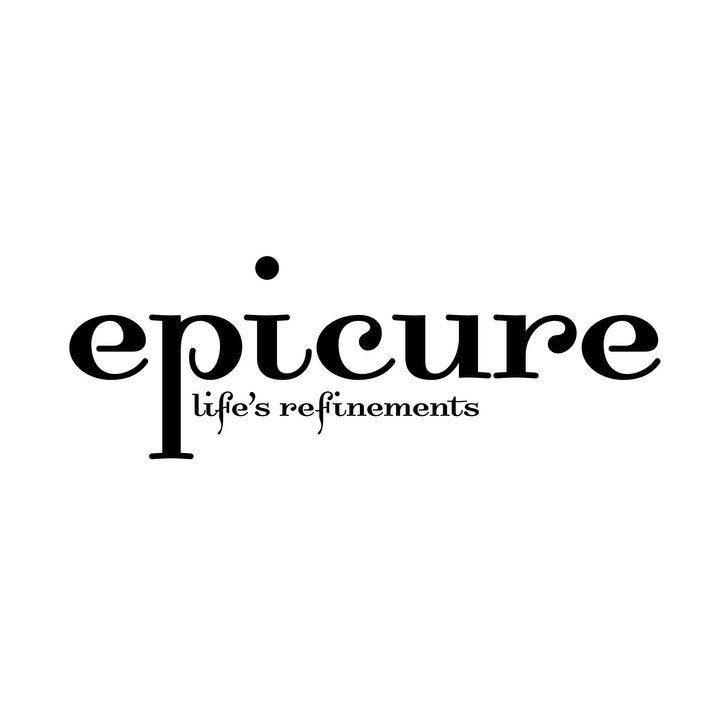 · 26 April 2022
·
Dining
We suss out the top places serving this deliciously roasted Western-style classic
Roast chicken is such a common dish that many of us take it for granted. Like burgers, steaks, and fish and chips, it's the sort of food on a menu that we don't think much of – which is why it takes skill (and a good recipe) to make it stand out from the crowd. Here, we've picked out some of the best roast chicken you can find in Singapore.
Bar-Roque Grill uses a free-range and hormone-free French breed chicken from Toh Thye San Farm for its rotisserie chicken. The bird is seasoned with the chef's special mix of ingredients like salt, black pepper, paprika, sugar and oregano, after which it is put into the rotisserie—which allows it to rotate, roast evenly, and cook in its own fat—for 25 to 30 minutes. The cooked poultry rests for 10 minutes before carving begins.
#01-00, 165 Tanjong Pagar Road. Tel: 6444 9672
db Bistro doles out an herb-roasted organic chicken that lives up to its celebrity restaurant status. The hormone-free bird is brined for 24 hours in a bath of salt, water, herbs, lemon, garlic, peppercorns and bay leaves to retain moisture during roasting.
A mixture of brioche bread crumbs and butter is added under the skin for texture and flavour before it is poached in a fortified stock for 30 minutes and roasted in-house at 175°C for another 20 minutes. The whole roasted chicken is presented table side to the guests before carving.
B1-48 Galleria Level, The Shoppes at Marina Bay Sands.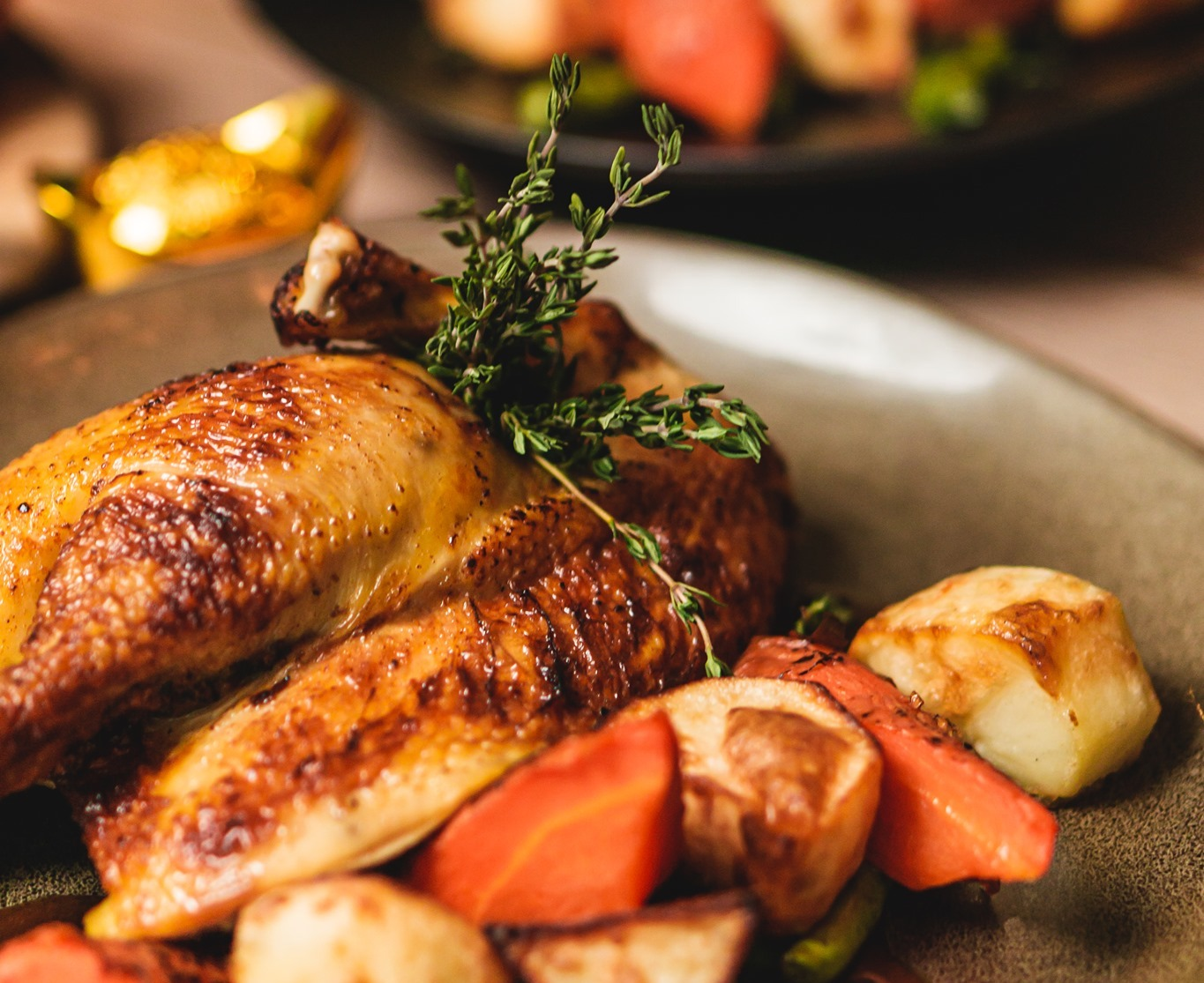 Executive chef James "Jimi" Tegerdine is British, and no one nails down a good roast chicken like the Brits. But Tegerdine also throws in some clever Italian touches, bringing his Poussin to new heights.
Marsala cream adds a luscious touch to the spring chicken, while pancetta brings with it notes of smoke and salt. Perfectly roasted thigh and wing meat is served on a bed of fregola, plump balls of Sardinian pasta drizzled with aromatic mustard oil.
#33-01 Marina Bay Financial Centre Tower 1, 8 Marina Boulevard. Tel: 6834 3133.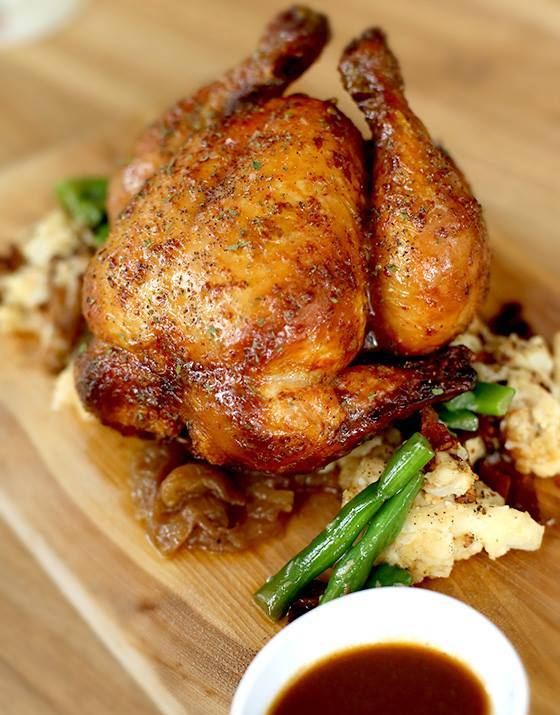 A special blend of bay leaves, thyme, rosemary, Italian parsley, lemon, garlic, honey and salt gives SQUE's roast chicken its pleasantly brackish flavour. The fowls are brined and left to dry so the skin crisps perfectly when cooked.
With each order, it goes in the rotisserie for 16 minutes, gets pulled out and another coat of spice rub, then returns to the hot pit for a final seven minutes.
#01-70 The Central, 6 Eu Tong Sen Street. Tel: 6222 1887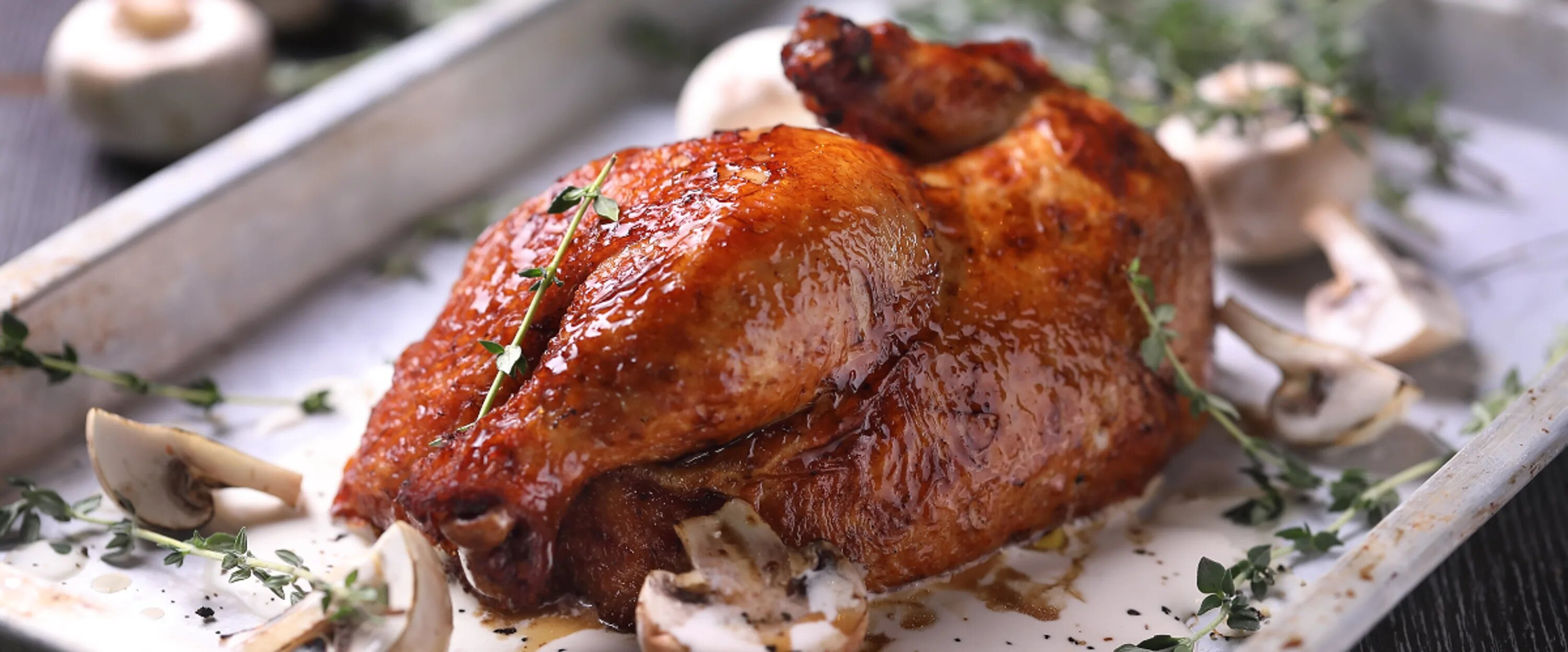 In accordance to a traditional recipe, chickens are brined for a full day before they are tanned to a golden brown in the rotisserie. Thick-cut button mushrooms and a splash of Chardonnay perk up the cream-enriched sauce, but if it's a tangy hit you're after, opt for the freshly made cranberry gravy, served with a hearty swipe of double mustard that strikes a perfect balance.
#04-12, 201 Victoria Street, Bugis+. Tel: 6509 9411.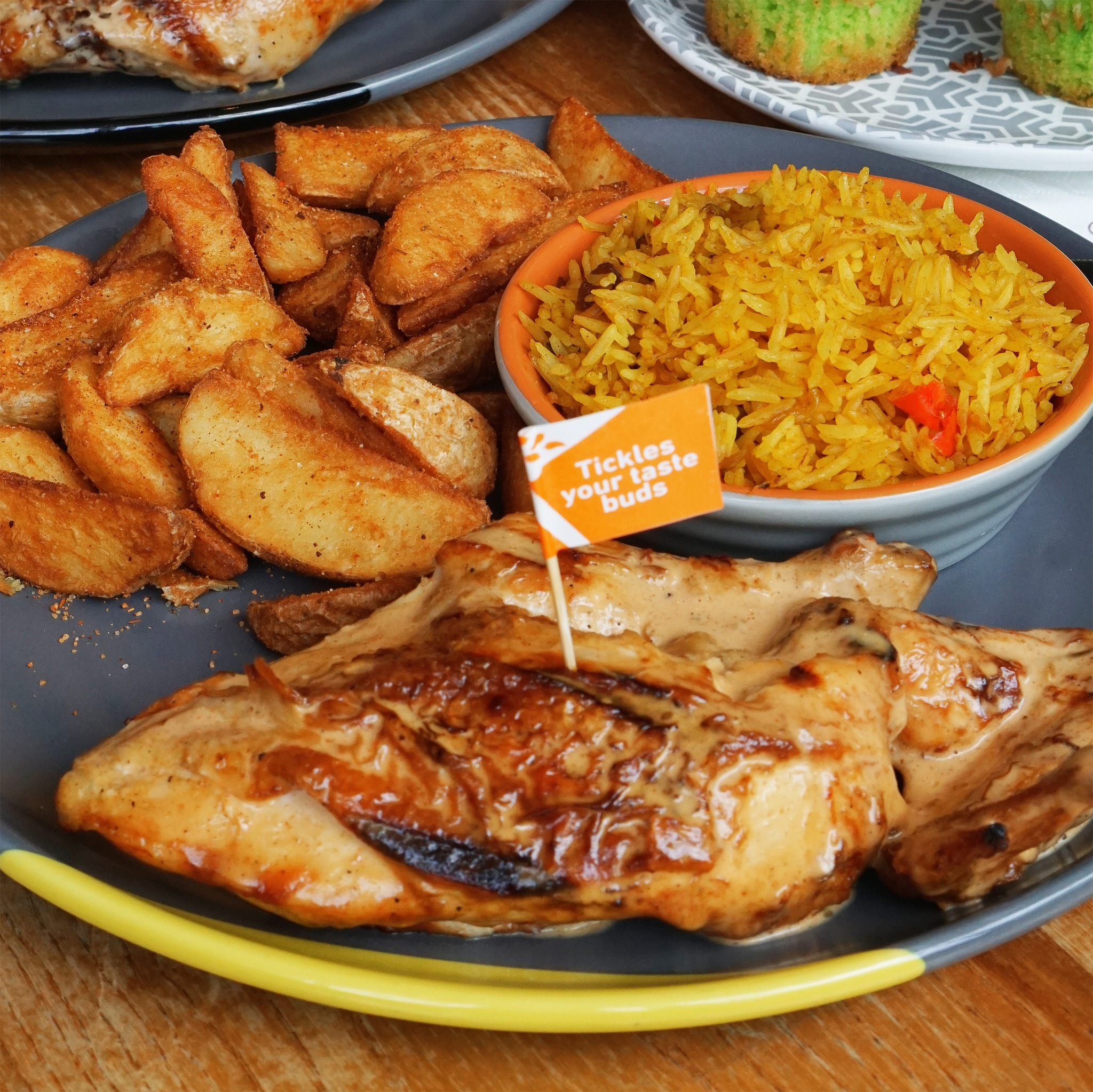 Say what you will about restaurant chains, but Nando's has been blazing its own noteworthy trail for chicken across various locations. Here, succulent birds are trimmed of extra fat and butterflied to ensure even browning on all cuts. When flame-grilled, the chickens' deep char marks lock in all the tangy flavours of the Afro-Portugese Peri-Peri spice during basting (choose the extra hot or hot sauces if you want it spicy).
#B1-09, The Star Vista. Tel: 6694 0630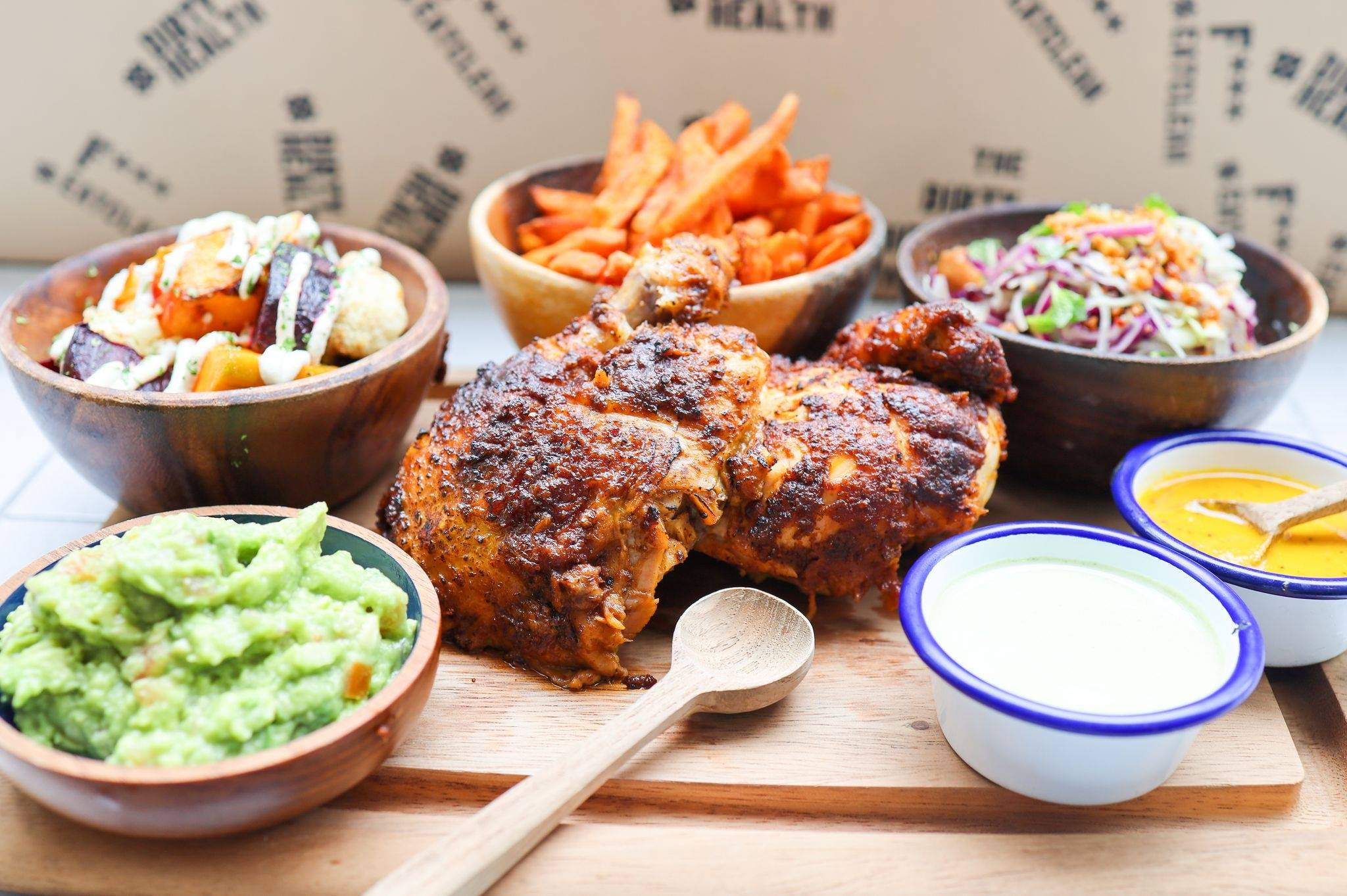 Ditch the silverware, get your hands dirty, and go absolutely loco for the spit-roasted chicken served up at Chico Loco. Slow-roasted to perfection, the hormone-free and certified organic fresh chicken is seasoned for eight hours in an aromatic brine and rubbed with a secret blend of spices. Bite into its crackling, crispy skin to meet tender, juicy meat on the inside. A lengthy cooking process allows the flavour to seep into the meat, just so you indulge in an intense flavour and succulence with every bite.
102 Amoy St. Tel: 3158 3539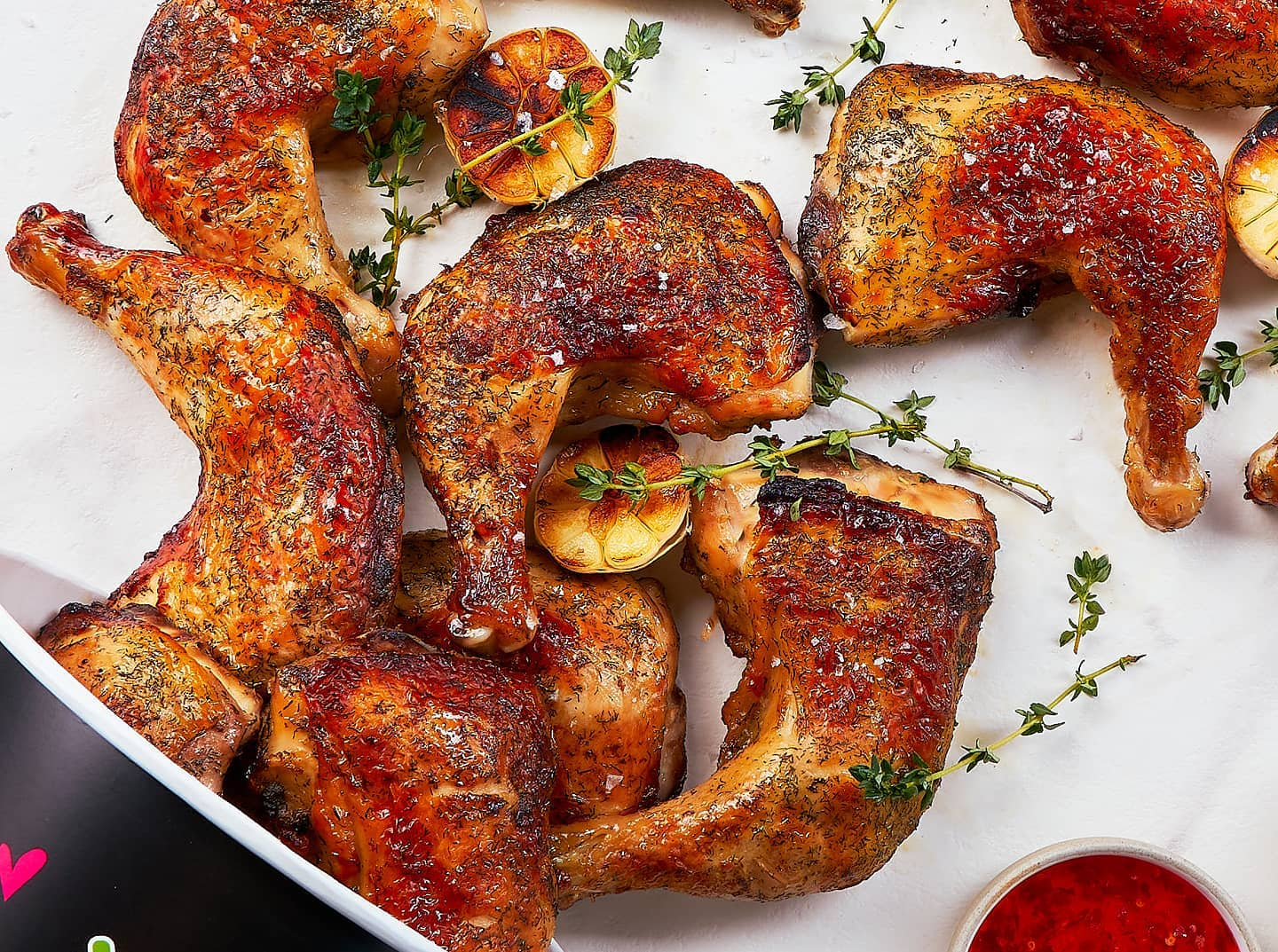 Traditional Japanese roast chicken takes centre stage at Kemono, a delivery-only joint that serves up the juiciest non-GMO, guilt-free chicken with sweet chili sauce. We hear that Kemono's cage-free chickens are reared from certified organic farms, raised on probiotics and treated to Mozart music to reduce stress and anxiety levels – so none of that nasty antibiotics.
Even if you eschew breast meat that is often drier and slightly tougher, you'll find that the particular cut here is roasted till tender and milky white. The additional sauces are also a highlight, adding extra oomph and flavour to each bite with either Teriyaki Pineapple, Lemongrass or Japanese Curry Sauce of your choice.
Tel: 8600 5997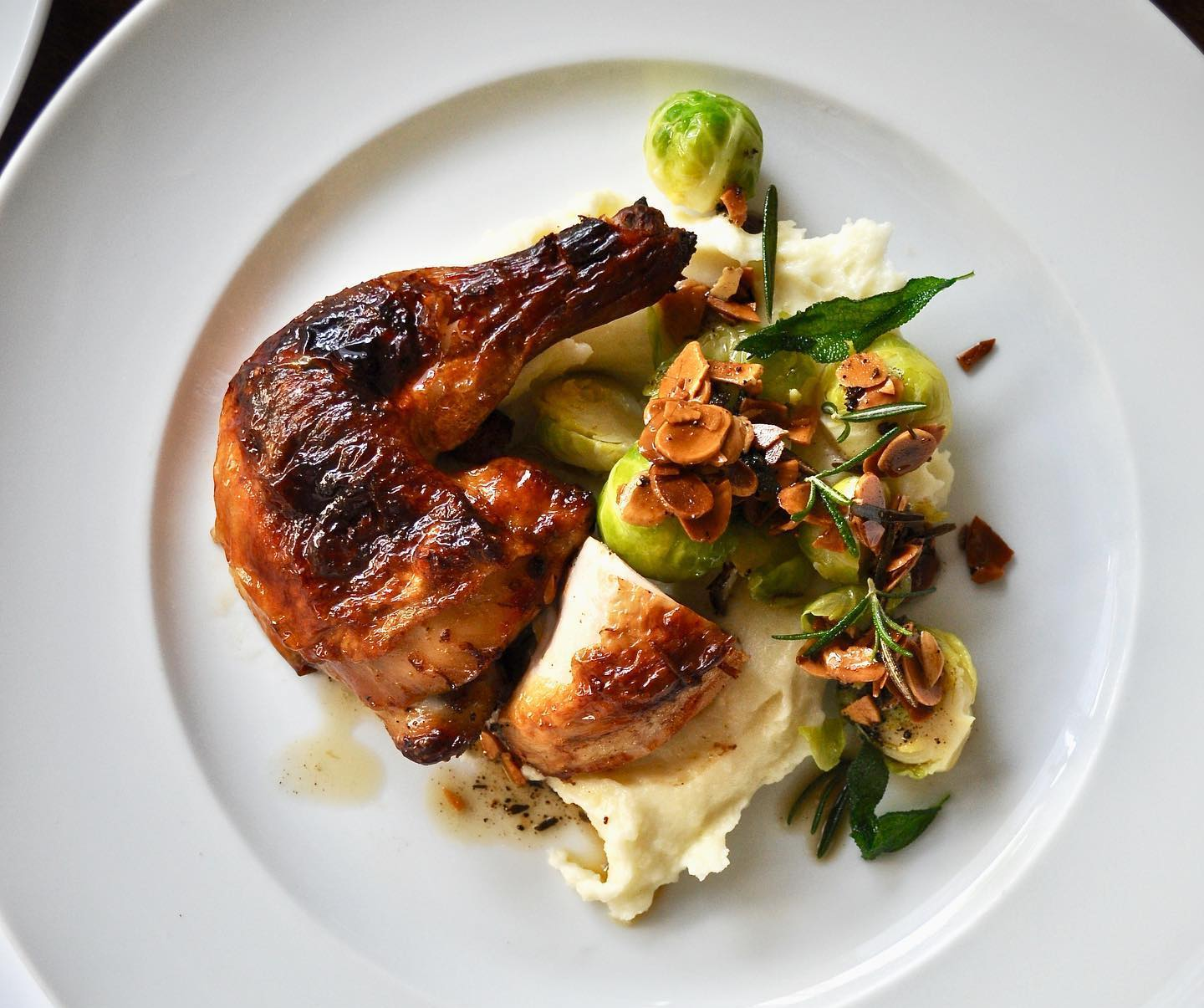 Chef Anthony Yeoh's French-style poulet roti has been a crowd favourite since his days at Cocotte – and for good reason. At Summer Hill, his rendition is an organic, hormone-free chicken, marinated for 24 hours, slathered in fresh herb butter, then lastly slow-roasted till brown and crisp. You get a whole French roast chicken fit for a group of two to three dunked in aromatic gravy and a side of the day.
#02-01 Orchard Towers, 1 Claymore Road. Tel: 8690 5907
Updated on 25 April 2022.
SHARE