La Pepa
Our team goes undercover to suss out the latest and most talked about restaurants in town.
Billed as a tapas haunt, bar and mercado (grocer), La Pepa is one of the most simply furnished restaurants along Gemmill Lane. It is opened by Philippe Bolomey and Cherry Chai – the latter was also a shareholder in Delicacy by Food & Wine Merchants, the location's previous tenant. Through the black-framed glass doors at the entrance, you'll see a few shelves of artisanal Spanish olive oils, vinegars, teas, cured meats and preserved dips. The 44-seat establishment is comfortable enough but lacks the warmth and homeliness of Spanish joints; we hoped the food would make up for the interiors.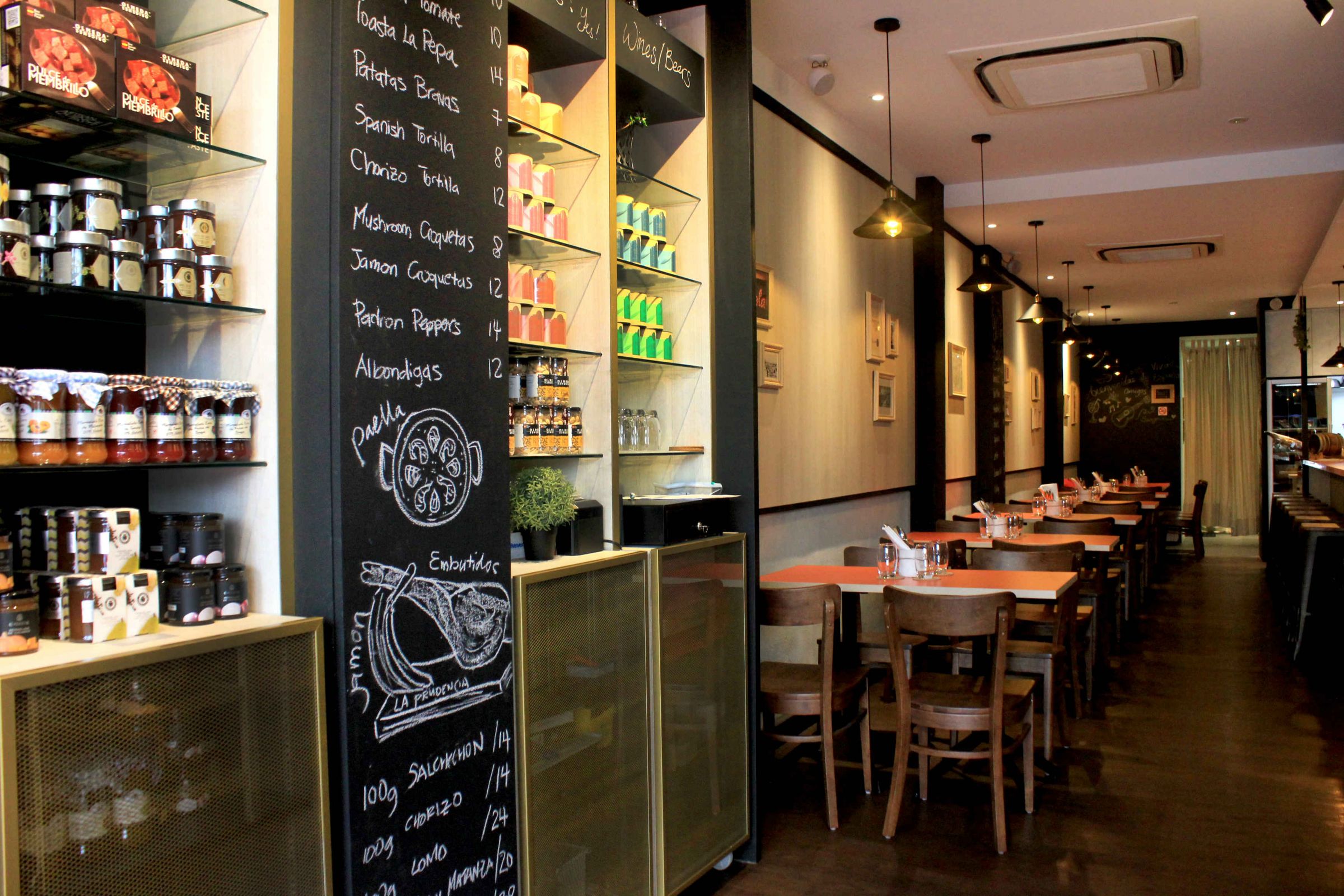 The one-page food menu is compact, but covers a lot of ground – from hot and cold tapas to Spanish favourites of paellas and churros. The Jamon Croquetas ($12) would have made our Top 10 Croquetas list, with its thin and crisp panko exterior hiding jamón serrano cubes and creamy mash that had soaked up the ham's savoury oils. Beautifully blistered Padrón peppers ($14), with just enough smokiness to tease our senses, were another crowd-pleaser. Boozy red and white Sangrias ($14) in hand, we were off to a good start.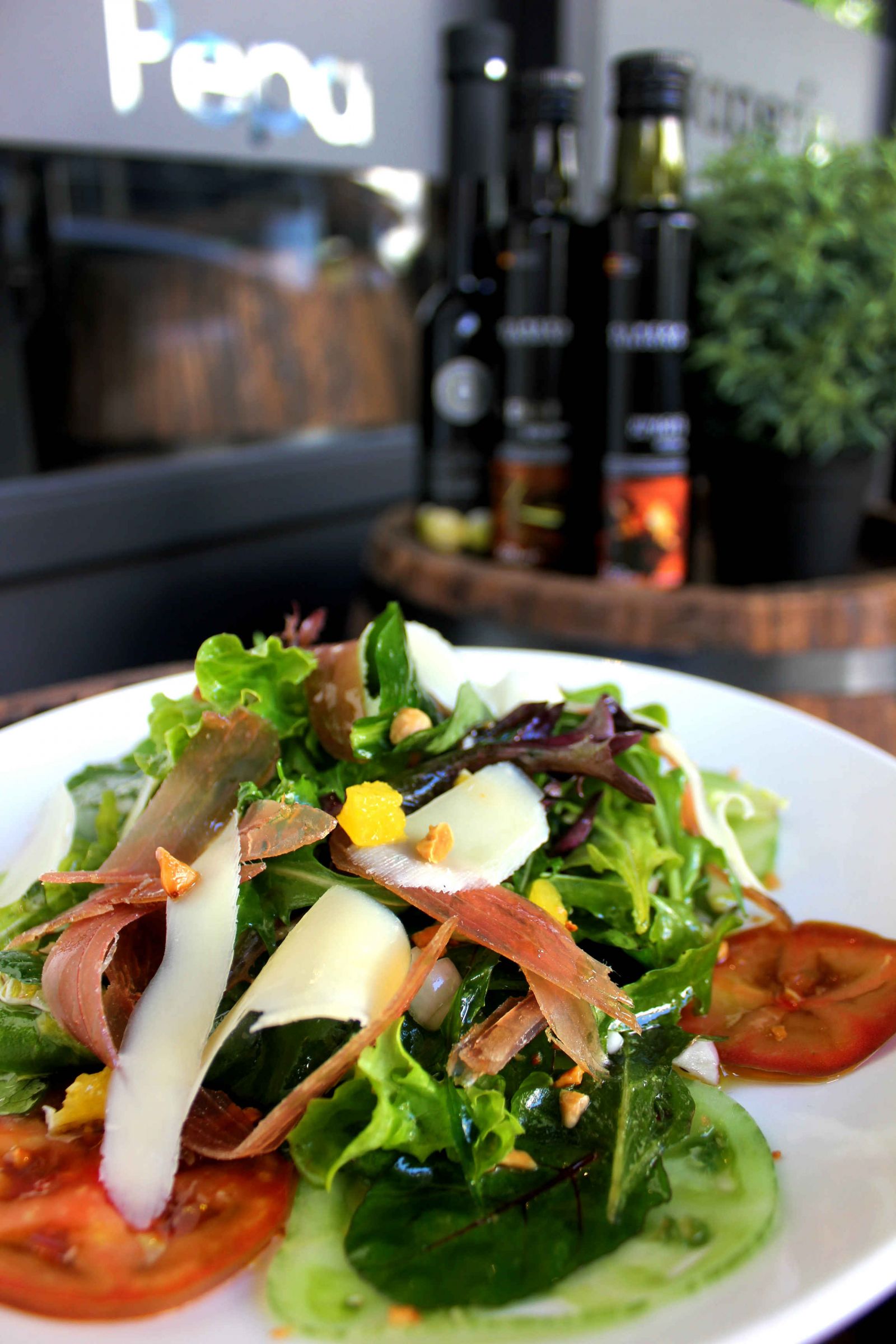 The salad of Ensalada Pepa ($22) introduced to us the unique flavours of mojama, a Mediterranean delicacy of salt-cured tuna fillet, but we felt that the briny shavings didn't work well with an uninspired mix of greens, manchego cheese, orange wedges and tomatoes. The Gambas al Ajillo ($17), however, was mouthwateringly delicious – we couldn't stop mopping up the crustacean-infused garlic and chilli oil with bread and plump tiger prawns. We were divided over the Pulpo a la Gallega ($20) of Spanish octopus on a bed of mashed potatoes and sprinkled with smoked paprika. The star was not the octopus – which was slightly rubbery – but the chunky and aromatic mash.
From the Carne section, the Baby Chicken ($22) arrived redolent of the fragrance of thyme, but the fowl was tasteless and overcooked. The tender slivers of Iberico Secreto ($24) fared better, its fatty oils and accompaniment of salsa verde lingering on the palate.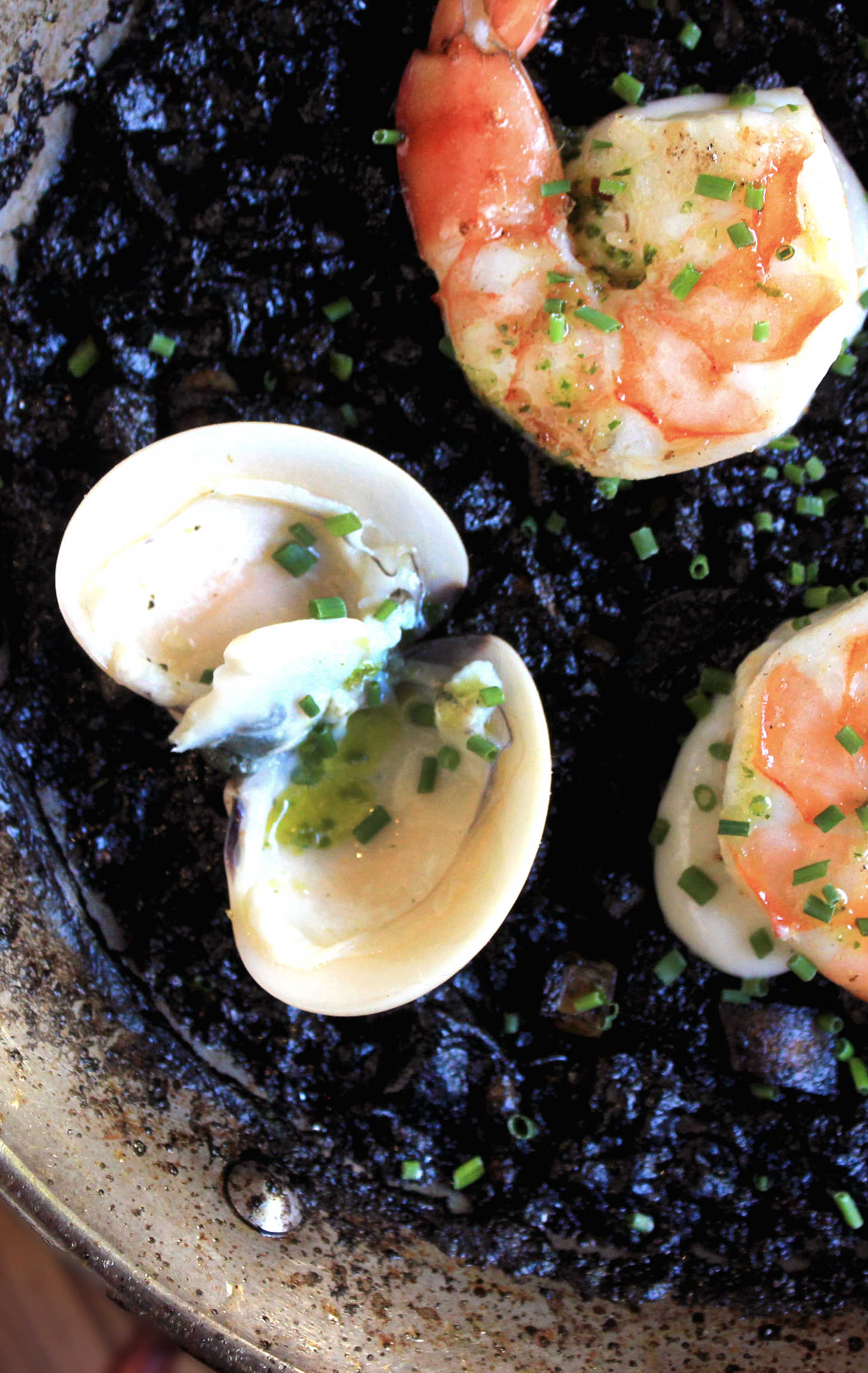 Paellas are the litmus test for any self-respecting Spanish restaurant and La Pepa's squid ink version (small $28, medium $32, large $36) fell flat. Although the deep-black bomba rice grains (cooked in squid ink stock) were firm to the bite, it was lacking the punch of ñora peppers that was promised. Just three paltry prawns and clams made up a medium portion, supposedly to feed three diners.
Desserts were mostly misses. The Miguelitos ($12) of puff pastry, mousseline cream and marcona-hazelnut praline was soggy, the moisture having soaked into the pastry before arriving at our table. Also forgettable was the Cuajada con Miel ($12) of berries, eucalyptus honey and homemade fresh milk curd, which we found too soft; and the Churros con Chocolate ($10). The latter held promise with its crisp, golden brown exteriors, but it was too doughy in the centre and overly sugared. The saving grace was the Crema Catalana ($8) – a barely-there burnt sugar top cracking to reveal silky smooth (but not mushy) custard.
La Pepa fares better with its tapas and starters and offers an unpretentious hangout, but that's not enough to win over the discerning diners who frequent the Telok Ayer neighbourhood, where better options abound.
Food: 6/10
Service: 7/10
Ambience: 5.5/10
Average dinner bill for two: $140 with drinks
Must-tries: Pimentos de Padrón, Gambas al Ajillo, and Crema Catalena
From the December 2017 issue of epicure.