epicure's 12 Days Of Christmas Giveaway Day 12: a weekend stay in Pan Pacific Singapore's deluxe room with breakfast for two
On the twelfth day of our Christmas giveaway, enter and win a weekend stay in Pan Pacific Singapore's deluxe room with breakfast for two worth $596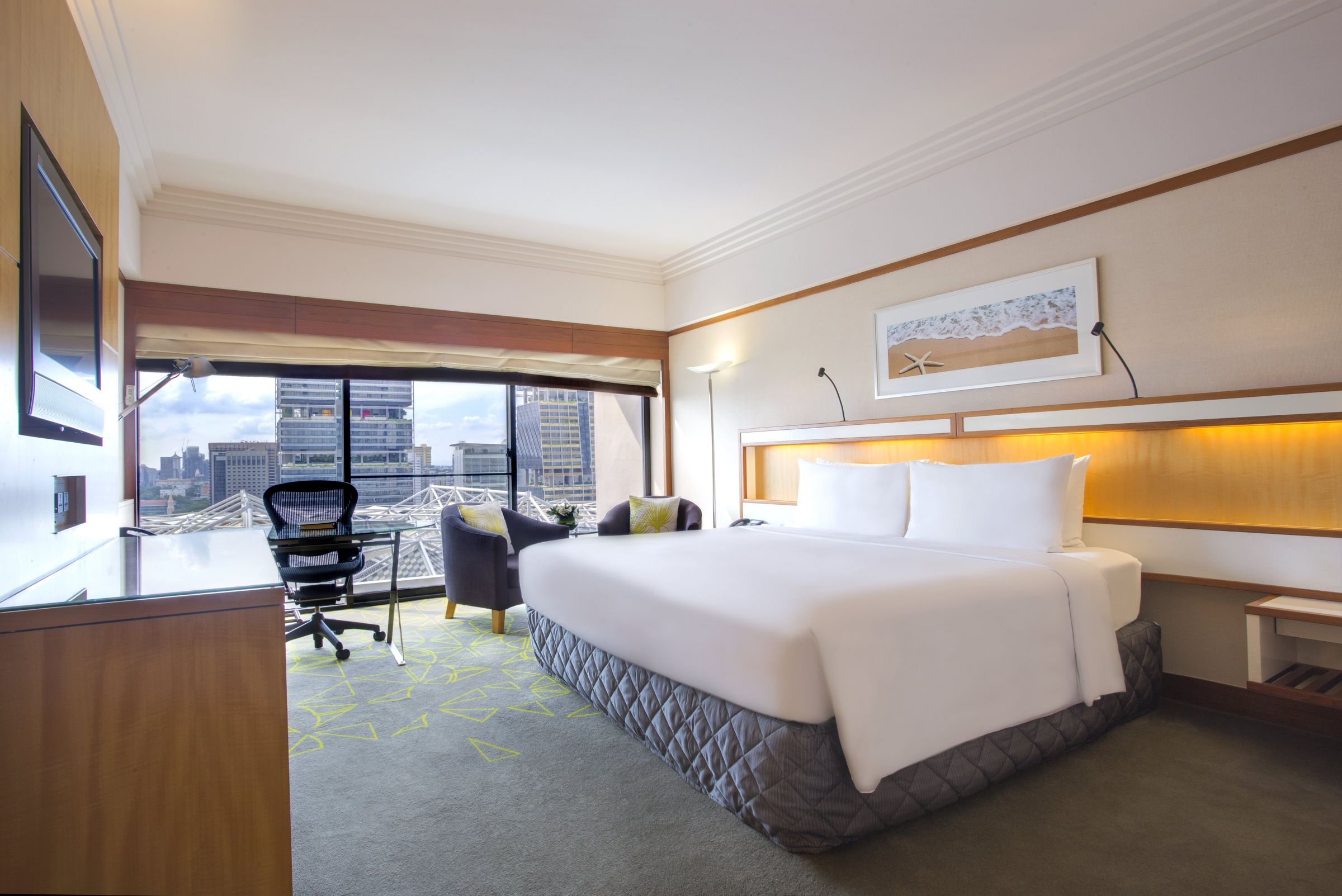 Located in the heart of Singapore, Pan Pacific Singapore is a luxurious hotel with 320 rooms with a magnificent view of Marina Bay.
The rooms at the Pan Pacific are best described as chic and elegant, designed with Singaporean accents – spot the orchid motifs on the wall and fresh orchids in the bathroom.
Head down to the Club Lounge to sip an evening cocktail or two (from 5.30pm to 7.30pm), followed by a light dinner of tantalising canapés, variety of nuts and dried fruits, a fine selection of cheese and sweet treats. 7 Raffles Boulevard. Tel: 6336 8111
Want to win? Simply enter your particulars in this form and follow us on both Facebook and Instagram.
Entries for each day's prize will close at 11.59pm and we will announce the winner of each prize on the following day.
Terms and Conditions
THE PRIZE FOR DAY 12 GIVEAWAY IS ONLY VALID TILL 13 JUNE 2018. PRIOR RESERVATION IS REQUIRED.
OVERSEAS PARTICIPANTS ARE ELIGIBLE TO PARTICIPATE BUT THEY WILL NEED TO APPOINT A REPRESENTATIVE IN SINGAPORE FOR PRIZE COLLECTION ON THEIR BEHALF IF THEY ARE UNABLE TO DO SO THEMSELVES.
THE MANAGEMENT RESERVES THE RIGHT TO WITHDRAW OR REPLACE PRIZE OFFERS AT ANY TIME.
THIS CONTEST IS INITIATED FULLY BY EPICURE AND PAN PACIFIC HOTELS GROUP.
DO TAKE NOTE THAT BY ENTERING THE COMPETITION, YOU WILL BECOME AN EPICURE SUBSCRIBER AND YOUR DETAILS MAY BE SHARED WITH THE PRIZE HOST.
FACEBOOK AND INSTAGRAM PROFILES MUST BE MADE PUBLIC.