Best pisco sours in Singapore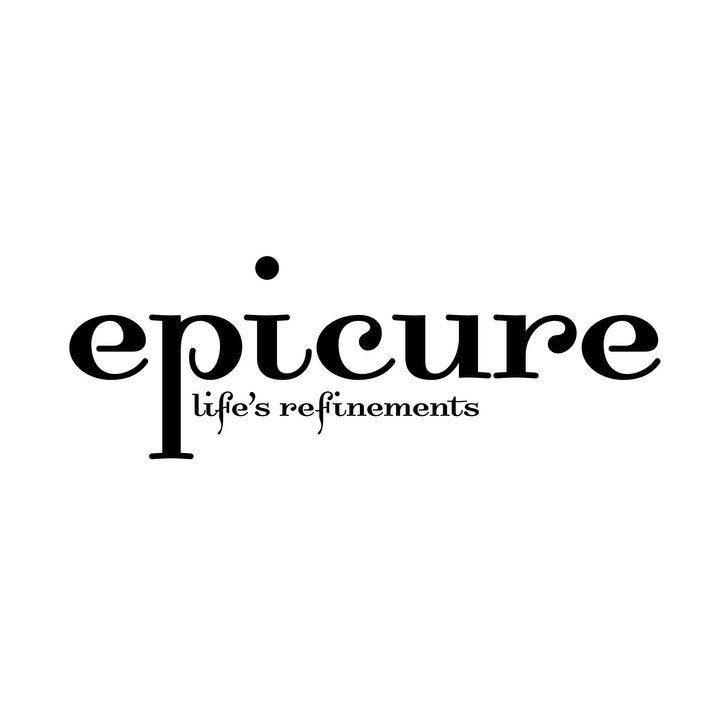 · 6 December 2017
·
Food
This timeless South American concoction has remained one of the popular cocktails to have. Here are the bars that do it best.
Both Chile and Peru stake their claims to pisco as their national spirit, the base liquor used for the South American classic Pisco Sour. Said to have originated from 16th century Spanish settlers as an alternative to orujo (pomace brandy or marc), pisco is high proof brandy made by distilling fermented grape juice. Unlike grappa and other grape-based spirits, it doesn't use grape skins, giving its cocktails a less aggressive tannic kick.
For our festive Christmas round-up, we went with the tangy Peruvian version of pisco sour, a concoction believed to have been created in the 1920s by local bartender Mario Bruiget from Morris' Bar, a popular watering hole back then for the city's local upper class and expats. His rendition involves adding Angostura bitters and a strong, foamy egg white crown to a shaken mix of pisco, freshly squeezed limón de pica (a citrus akin to key lime), powdered sugar syrup and ice cubes. Every sip of a perfect Pisco Sour should be clean and light, with sweet notes of apple and grapes and accentuated by a hint of sour citrus.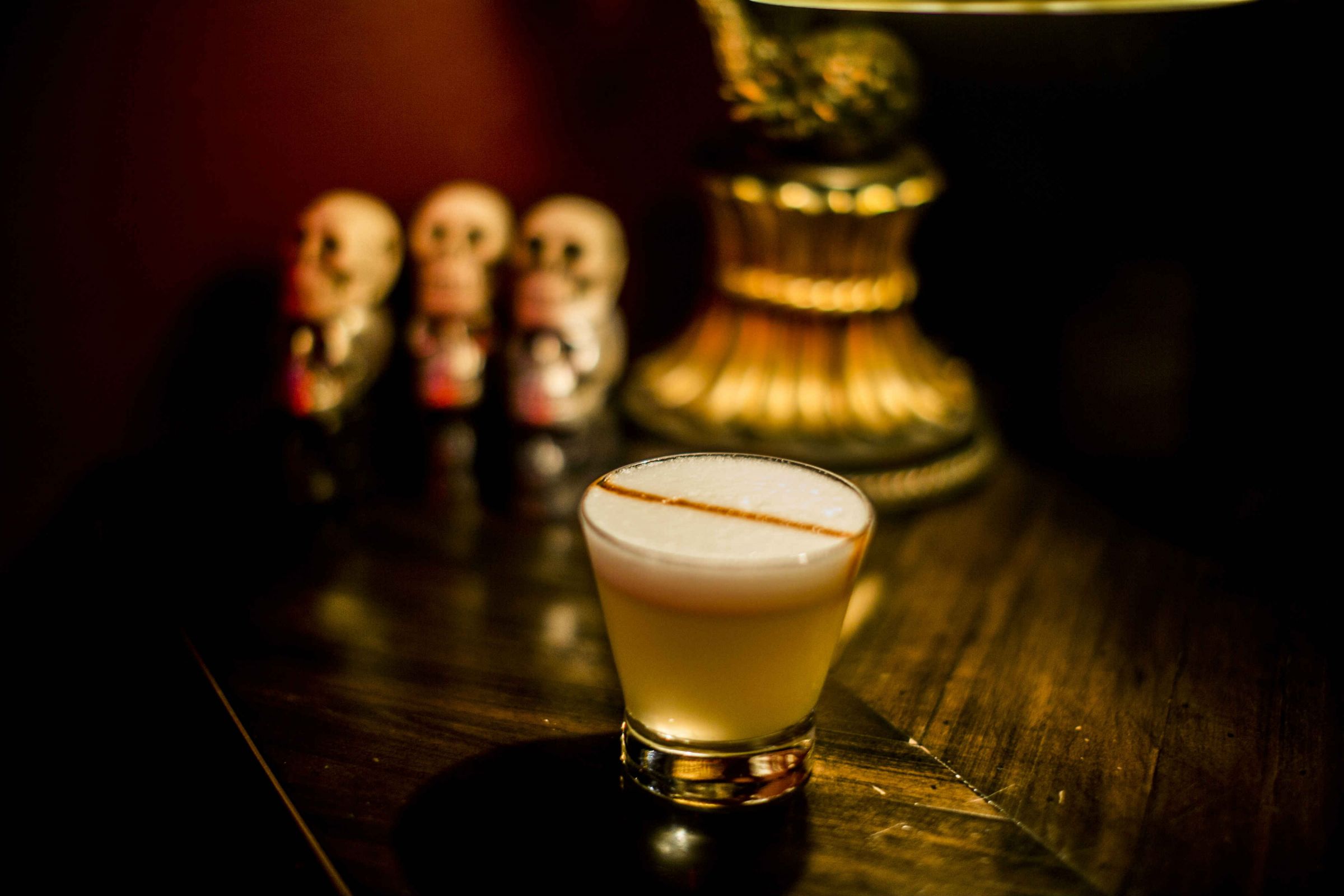 Vasco
With its wall spray painted with "Eat, Sleep, Pisco Sour, Repeat", you know you're in good hands at Vasco. Since its opening in 2015, this Latin American cocktail den has been such a reliable tippler's hangout that even bartenders frequent the joint for good ol' South American drinks. Using Campo de Encanto, angostura bitters, freshly squeezed lemon juice and fresh egg whites and world-class shaking skills, the result is a refreshing and addictive concoction that leaves you clamouring for more. 42 Hongkong Street. Tel: 8799 7085

Book a table at Vasco with Chope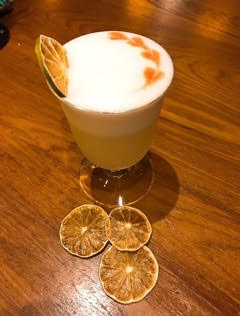 Tono Cevicheria
Apart from whipping up a perfectly dense foam, the deft bartenders here use Campo de Encanto Pisco, singularly distilled just once from the wine of pure old vine grapes, and authentic Peruvian Amargo Chuncho Bitters. With its complex combination of over 30 different aged peels, herbs, roots, barks and flowers from the Peruvian forest, a few drops of these bitters bring out the drink's tangy notes to the fullest. The sublime mix is garnished with a slice of dried lime. We are sipping this slowly but surely. #01-49/50 Duo Galleria, 7 Fraser Street. Tel: 6702 7320
Atlas Bar
Known to have the world's largest gin compilation (with 1,011 bottles and counting), Atlas Bar also serves a mean Pisco Sour. The Peruvian cocktail is rustled up according to head bartender Roman Foltan's (previously of London's Artesian Bar) strict standards. The lemony freshness is pronounced but not overpowering, and a dose of Amargo Chuncho bitters makes this a smooth tipple. Parkview Square, 600 North Bridge Road.
Tel: 6396 4466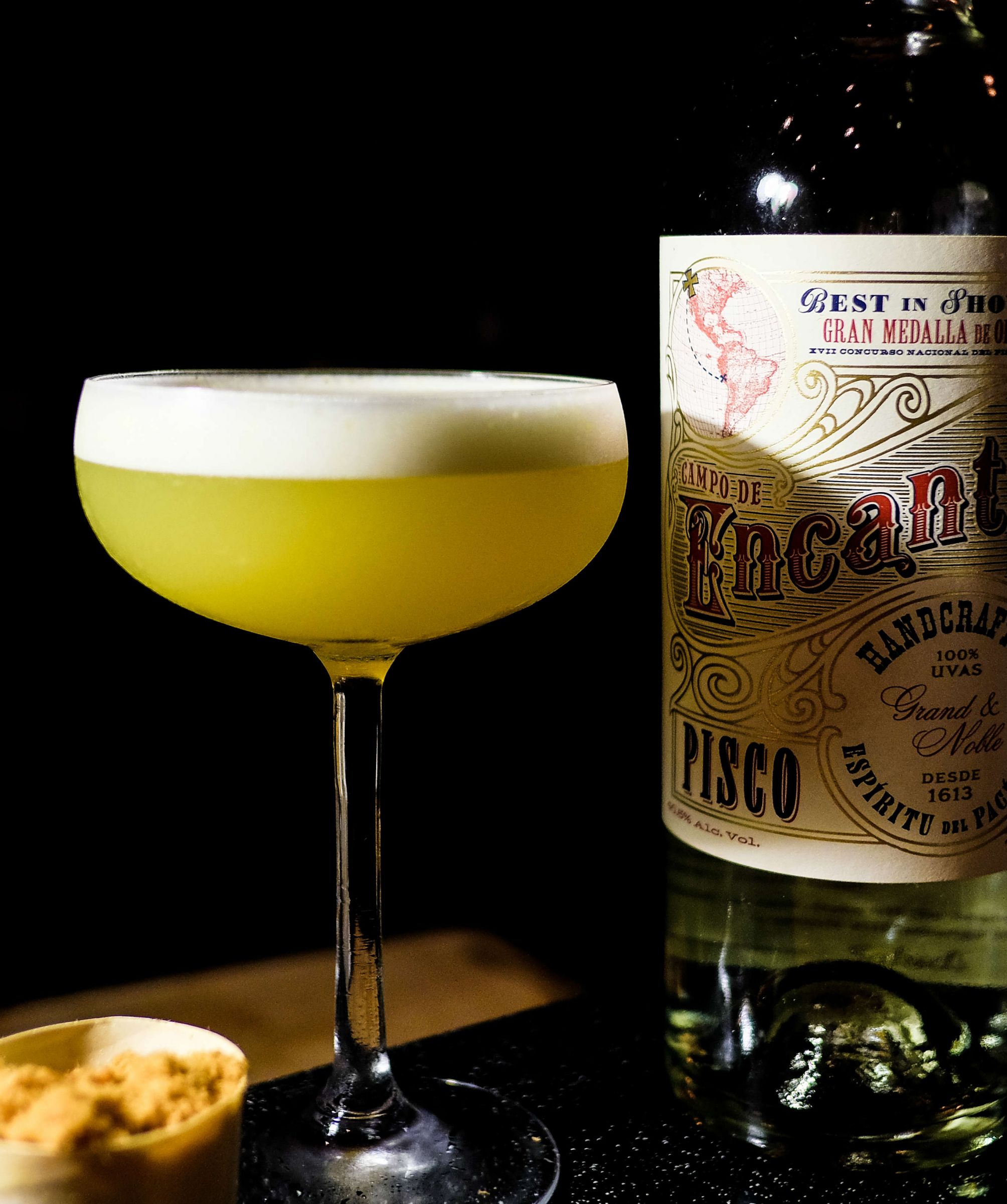 Ah Sam Cold Drink Stall
This speakeasy's version of the Pisco Sour is inspired by the classic Thai pineapple fried rice. Replacing the bitters with pineapple vinegar, it is aptly paired with the Campo de Encanto pisco, which brings out the sweet and citrusy flavours. Coupled with creamy foam that enhances the aroma, this is a tipple that does not leave you feeling sluggish. 60 Boat Quay.
Tel: 6535 0838
The Other Room
Award-winning mixologist Dario Knox did not falter when the off-menu Pisco Sour turned up on his order list. He uses the soft fragrance of grapes, flowers and orange in the BarSol Pisco Mosto Verde Torontel to create an intense yet fresh tipple. The delicately smooth foam gives it a long finish, allowing an unexpected smokiness to round off the drink. #01-05 Singapore Marriott Tang Plaza Hotel, 320 Orchard Road. Tel: 6100 7778
The Writing Club
Known for their library of whiskies, The Writing Club surprises with a marvelous Pisco Sour. A velvety soft foam accompanies the subtle grape and orange flavour, accented by a bright, floral aroma of honeyed apricots. Credit for this lovely, well-rounded flavour goes to the use of Waqar pisco, a Chilean small batch spirit made of muscatel grapes, handpicked from the foot of Andean mountains. An invigorating drink. #02-01 Palais Renaissance, 390 Orchard Road. Tel: 9362 8626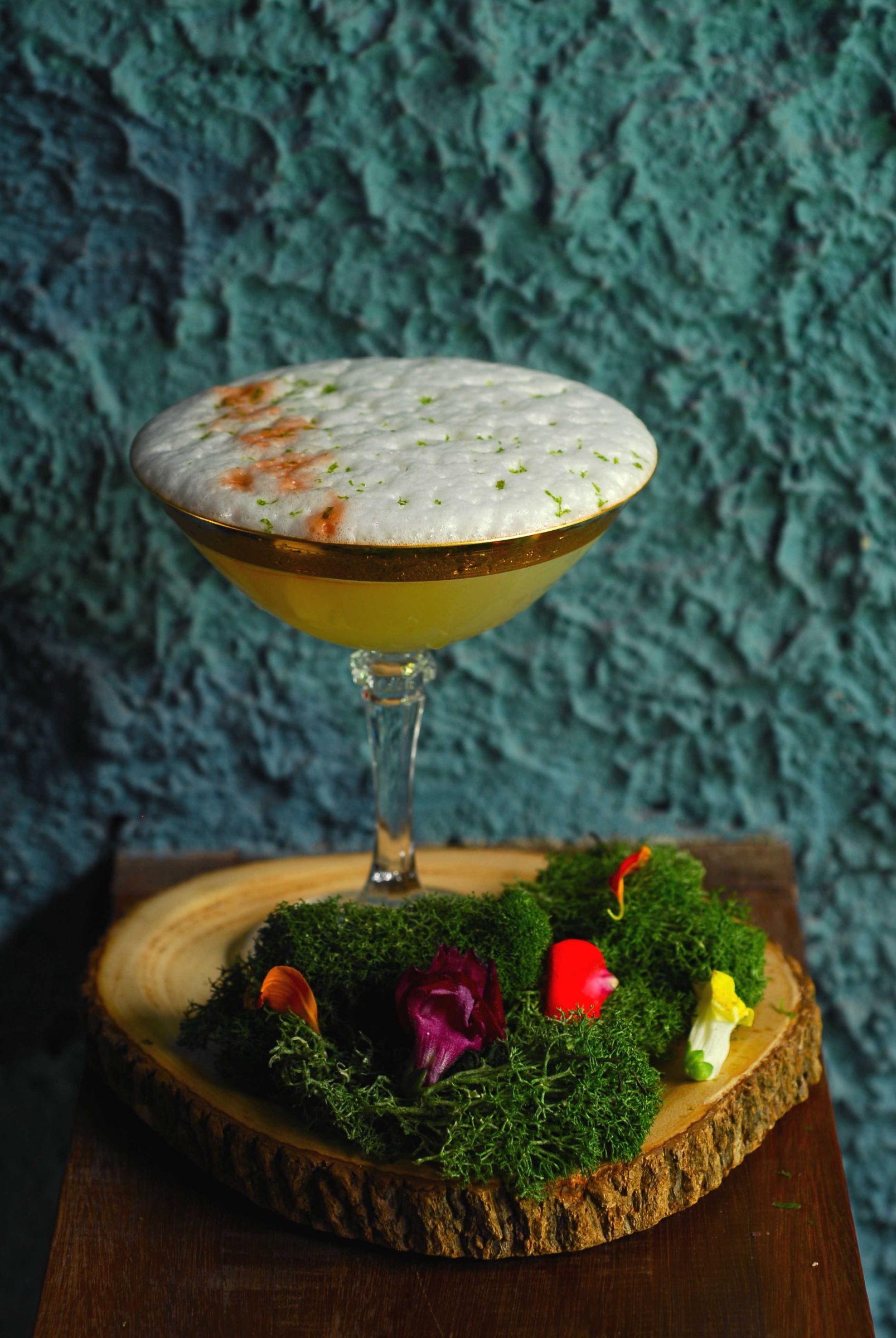 Bar Stories
Here are a few reasons why Bar Stories' Pisco Sour makes a shoo-in for our list. First, the thick and dense foam adds a creamy note. There is a balanced sweetness to the cocktail. Next, we like how Bar Stories uses fresh lime juice instead of cordial for a tangy-citrusy zest. Add angostura bitters and you get a well-balanced, refreshing flavour to the drink. Last, the mixture includes BarSol Pisco Primero Quenbranta, which adds a touch of dryness to the tart yet sweet notes. 57A Haji Lane.
Tel: 6298 0838
Crackerjack
The classic Pisco Sour is available by request at Crackerjack's bar, helmed by seasoned mixologists Peter Chua and Zachary de Git. The foam was just a tad lighter than we expected, but each sip of the balanced Pisco Sour whets the appetite for more with its aromas of florals and Christmas spice from the Angostura bitters. The aromas and flavours are a good balance of tartness, white flowers and orchard fruits. We'll have another please. 43 Tanjong Pagar Road. Tel: 8121 1462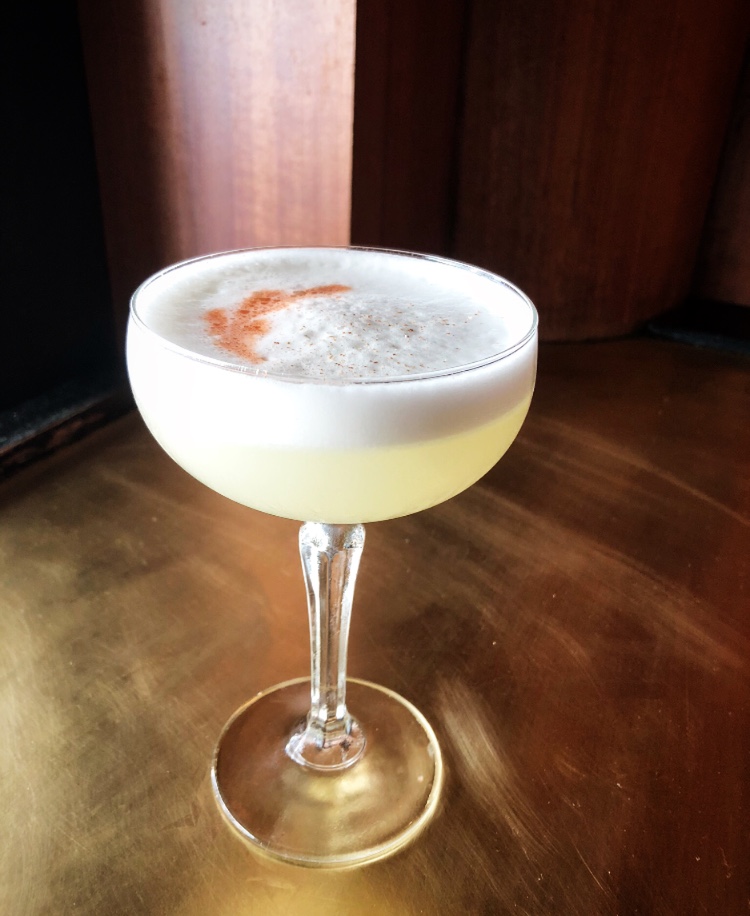 Employees Only
The pisco sour served at Employees Only isn't truly traditional, but it still highlights the pisco used – Campo de Encanto Grand & Noble Pisco, which boasts notes of banana, apple, pecans and hay. A good centimetre of dense and creamy foam, a sprinkle of grated nutmeg and Angostura bitters (instead of Amargo Chuncho bitters) add the final touches to this well-executed tipple. 112 Amoy Street. Tel: 6221 7357
Spiffy Dapper
Citrusy on the nose, a smooth and tart finish, and a lime wheel for added visual appeal, Spiffy Dapper's Pisco Sour is a clear choice for this list. The cocktail, though slightly sweeter than the rest we tried, showcases BarSol Pisco's nuances with pronounced notes of pear and pineapple dancing on the palate, the result of using pineapple syrup in place of sugar. 73 Amoy Street. Tel: 8655 0829

Book a table at Spiffy Dapper with Chope



SHARE