Adrift by David Myers
Our team goes undercover to suss out the latest and most talked about restaurants in town.
Taking over the forgettable Fuse at the centre of the Marina Bay Sands' three towers, Adrift by David Myers is the latest addition to the hotel's stable of celebrity chef restaurants. Gone is the open, airy entrance; in its place is a façade of intersecting diagonal beams that shields a moody space of warm woods, leathers and hanging terrariums. The space oozes W Hotel-esque vibes and is split into the bar, lounge, main dining area and private room.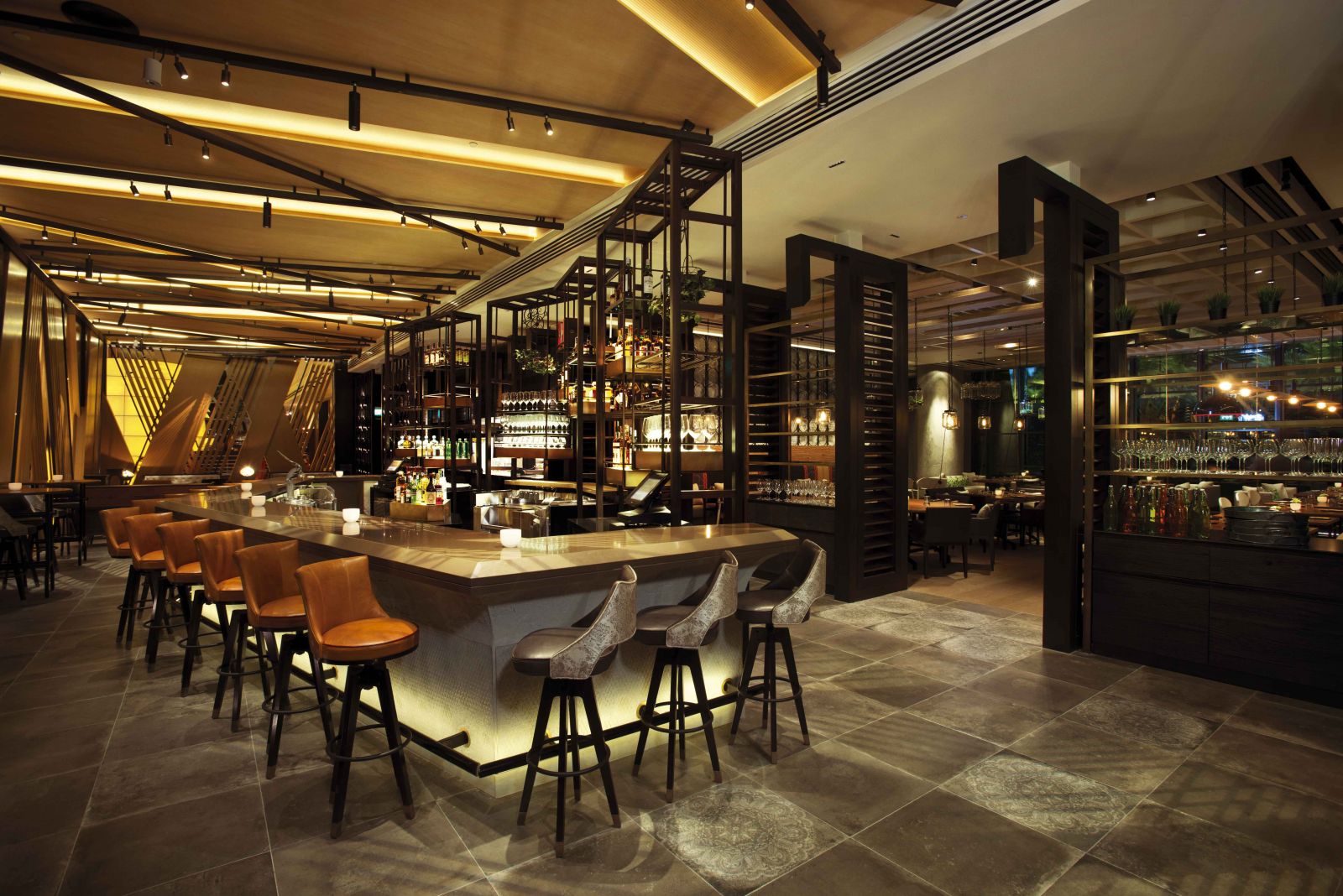 Adrift is right on trend with its small plates. There's nary a familiar dish on the menu, which is split into Drinking Bites, Toast (starters), Nomadic (seafood), Sumi (larger meats plates) and Aside (complements) – we're recommended to pick two to three dishes and share our bounty. Light & Shaken, Dark & Shaken, and Stirred & Spirituous house cocktails (all $23 each) come courtesy of Australian mixologist Sam Ross, who Meyers previously also worked with at Hinoki & the Bird.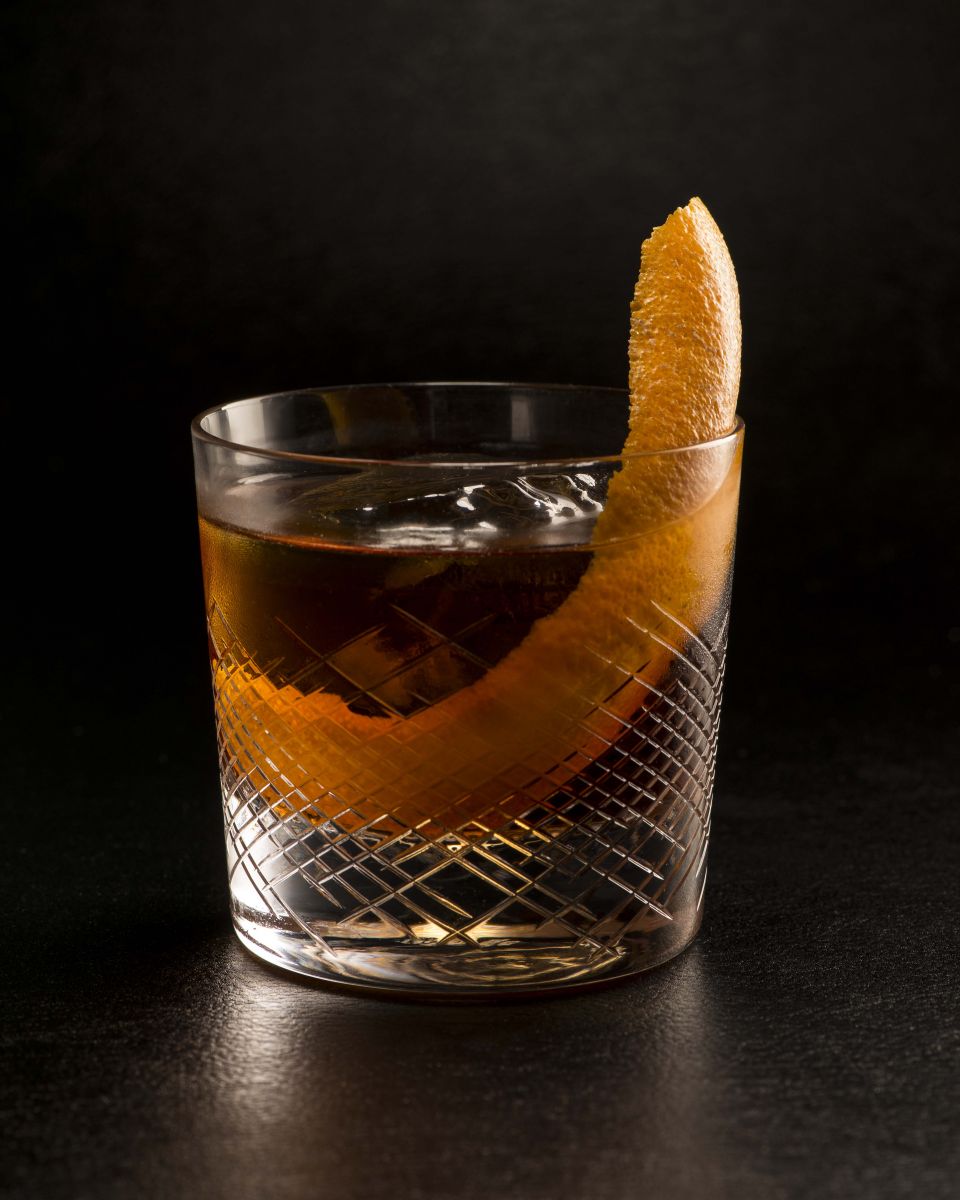 With a Trouble Maker in hand – a crisp and refreshing cocktail of gin, sweet vermouth, cucumber and strawberries – I'm immediately drawn to the fried oysters ($18). The lightly battered exteriors crackle satisfyingly with each bite to reveal the fresh sea flavours of the velvety molluscs, with a whole green garlic and punchy black lime dip on the side. Creamy green papaya soup ($29) also hits the spot with its distinctly Thai relish, sweet Maine lobster chunks, a compressed watermelon and tapioca pearls for added textural dimension.
Riskier endeavours included the Hokkaido scallops topped with pink peppercorns ($28). The diminutive berry, though possessing a subtler spiciness than true peppercorns, might not sit well with everyone, but I loved the slightly incense-like fragrance it lent to the silky bivalves.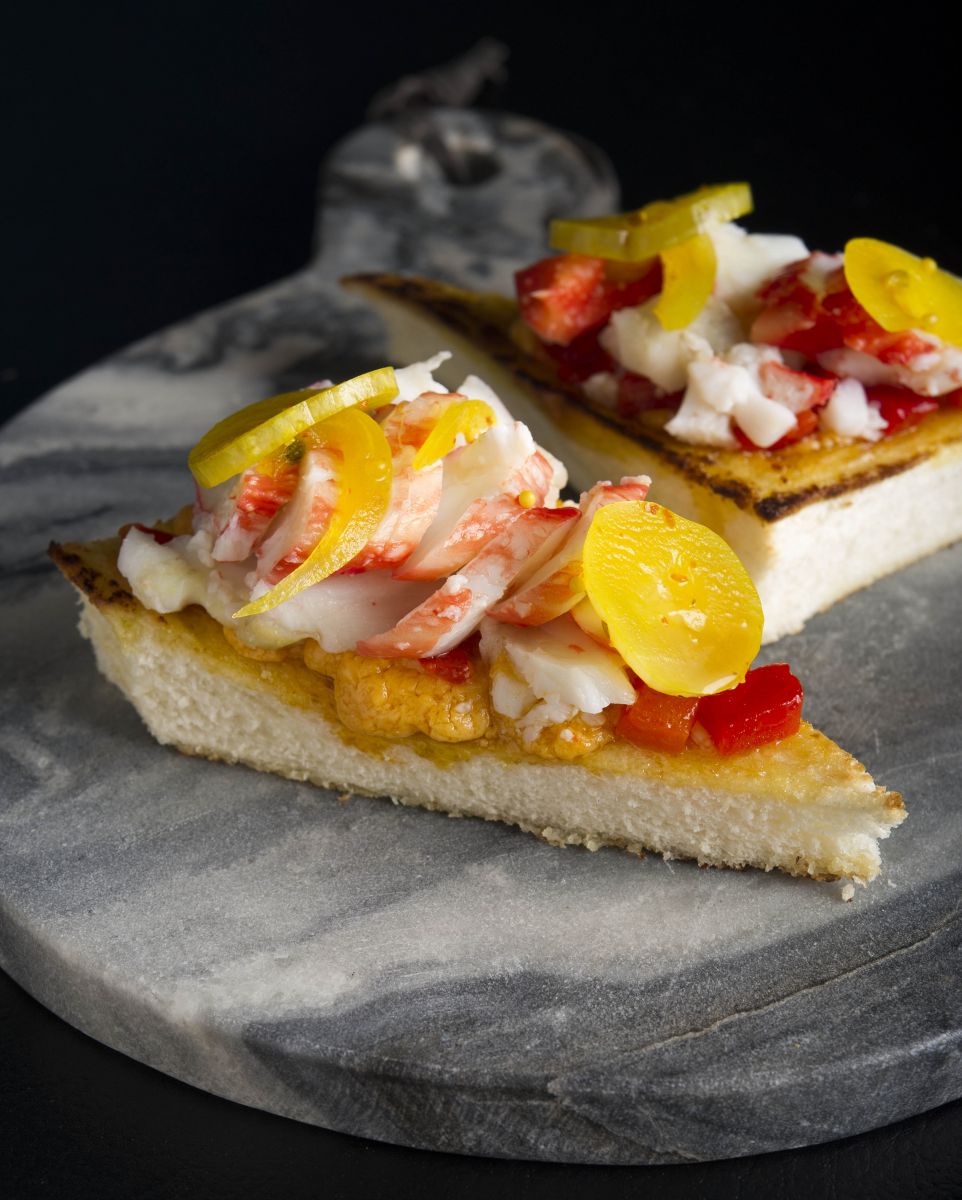 Meyers works the floor on my two visits, checking in with every table. Both he and his genial waitstaff insist we have to try the king crab with pimento grilled cheese ($35), but overly thick toast and dry crab meat had us shaking our heads. To his credit, Meyers took our feedback seriously, and by the second dinner has swapped the carbs for butter-browned white bread sandwiching moist crab flesh and piquant pimento cheese for a much more assertive mouthful.
By far, our and quite clearly the crowd's favourite was the foie gras bánh mì ($32). The crusty baguette was almost overflowing with fresh greens, but decadent duck liver held its own and contributed a savoury and meaty juiciness that elevated the street food to greatness. The pliant Wagyu beef ($41) was also remarkably flavourful when paired with onion jam and ponzu sauce, though there was a small issue of a slight chewiness from not fully rendered fat.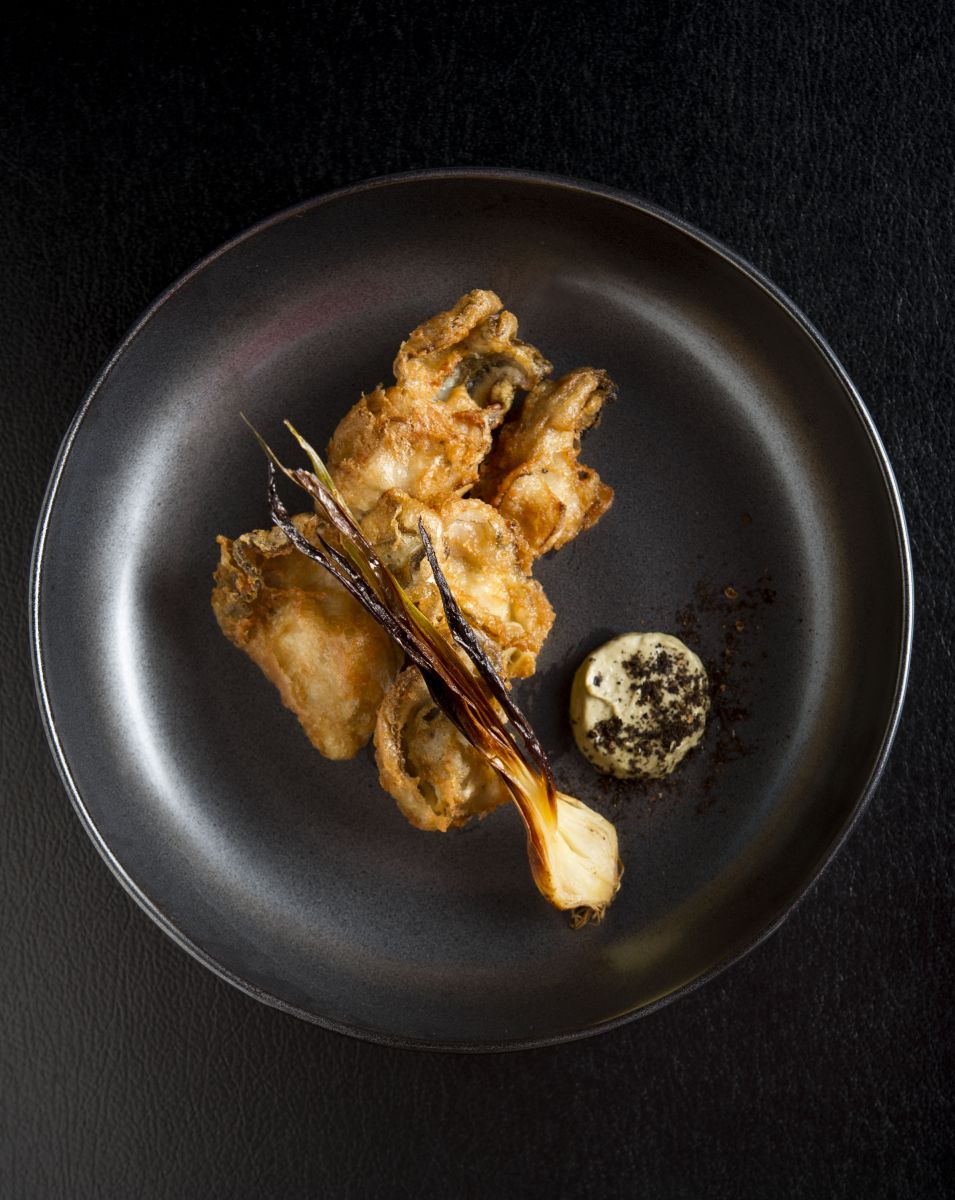 Desserts err on the safer side, but are nonetheless impressive. The caramel-drizzled French toast ($14) in particular offers an ode to Singapore with its rich kopi syrup. With a scoop of vanilla ice cream, the dish is a localised affogato that works.
The innovative cuisine inspires diners to enthuse over every facet of the dish, whether it's the intriguing smokiness of poached pears or how unexciting cornlettes can be transformed into addictive morsels. "Talking, sharing, eating and drinking – that, to me, is the best way to dine," the Californian chef told us last year. It's a mantra that certainly rings true at Adrift. Marina Bay Sands Hotel Lobby Tower 2, 10 Bayfront Ave. Tel: 6688 5657
Food: 8/10
Service: 8/10
Ambience: 8/10
Average dinner bill for two, with drinks: $200
Book a table at Adrift by David Myers with Chope.