Best wood-fired Peking ducks in Singapore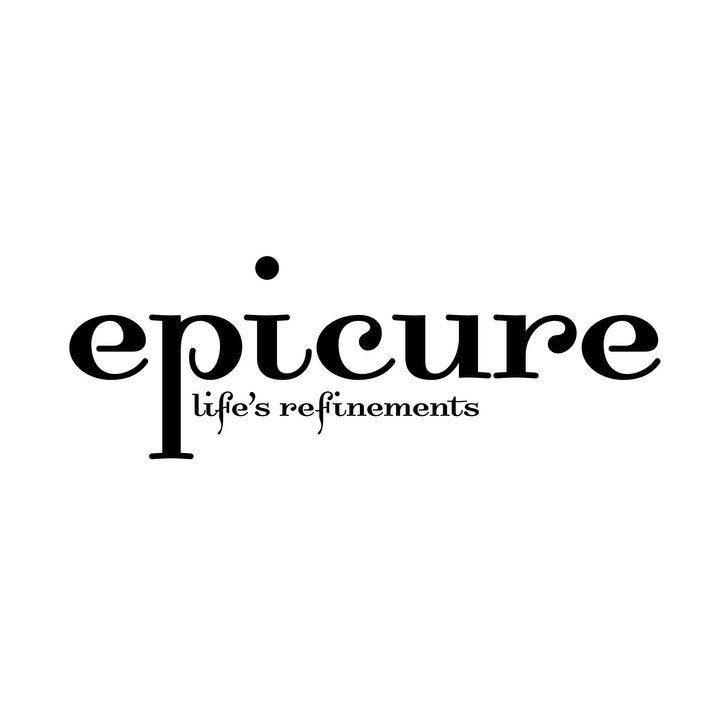 · 31 January 2015
·
Food
Everything needs to be perfect for this centuries-old favourite, from the marvellous crackling to the succulent meat and hearty flour wraps.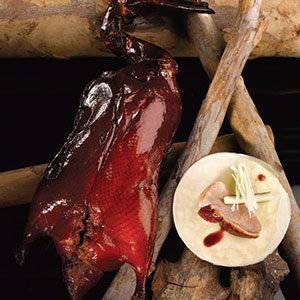 RESTAURANT HOME
Toothsome without being overly greasy, chef Tan Yong Hua's Peking duck boasts tangy and herbal hints. The duck is roasted using lychee wood in a specially customised oven that retains heat well, producing a delicate and glossy covering over tender flesh. What nailed the dish: the homemade dip, which is infused with a blend of Chinese herbs steeped in water and steamed overnight. 27 Cosford Road. Tel: 6465 1698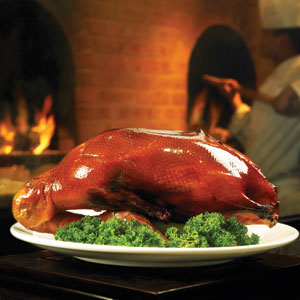 PARADISE PAVILION
[CLOSED]
Roasted for 45 minutes upon order over apple tree wood specially imported from China and masterfully carved table-side, the delicate squares of skin from 55-day-old Peking duck crackle with each bite. You can feel the gelatinous layer of fat and light dusting of sugar dissolve on your tongue to yield a burst of sweet, savoury and smoky notes. The wood imparts a slightly honeyed smokiness to the succulent thigh meat, which should be savoured on its own, while the duck breast is dipped in a homemade sauce and wrapped in rice flour crêpes with cucumber and spring onion for a scrumptious package of texture and flavour. #02-01 Marina Bay Financial Centre, 8A Marina Boulevard. Tel: 6509 9308
JING
Here's one Peking duck that's got robust accents. Think a medley of smoky, zesty notes that are accompanied by the hearty, chewy meat. The sauce is flavoursome without upstaging the roast, and the delicate pancakes balance the rich cuts of meat. #01-02/03 One Fullerton, 1 Fullerton Road. Tel: 6224 0088 / 6224 0033. Book a table at Jing with Chope.
IMPERIAL TREASURE SUPER PEKING DUCK
The name is self-explanatory but you need to set foot in the restaurant to know why most patrons are there for its Peking duck. Smoked with lychee wood, the crisp crackling is complemented by unctuous cuts that are accented with fragrant notes. Tuck the rest of the sumptuous meat into freshly made flour pancakes. #02-08/09/10 Asia Square Tower 1, 8 Marina View. Tel: 6636 1868
HUA TING CANTONESE RESTAURANT
This Orchard Road stalwart plates up a roasted bird that has fragrant, fruity tones and a crunchy skin akin to suckling pig. With bite to its cuts and an ambrosial sauce, this duck is a treat for meat lovers. Level 2 Orchard Hotel, 442 Orchard Rd. Tel: 6739 6666
JIA WEI CHINESE RESTAURANT
Cloistered in Grand Mercure Roxy Singapore, the restaurant dishes out a Peking duck featuring supple cuts with a piquant crackling to match. A signature dish, the fowl has delicious flesh that is not unduly oily, since most of the fat is rendered away during roasting. Level 2 Hotel Grand Mercure Roxy, 50 East Coast Road. Tel: 6340 5678
MAN FU YUAN
Presented on a bed of keropok, the glistening slices of duck skin are wrapped in airily light, floury crêpes with a dab of sauce and sticks of cucumber and spring onion. The result? A mouthful of crisp, savoury skin juxtaposed with sweet, floral sauce and the refreshing tang of crisp vegetables. InterContinental Singapore, 80 Middle Road. Tel: 6338 7600. Book a table at Man Fu Yuan with Chope.
BEIJING NO. 1
Due to insistent demand, this Tan imperial cuisine restaurant finally brought in a custom-built vertical rotating oven from Beijing. Up to 50 orders of the fowl go out daily, the skin expertly caramelised to a glossy crackle with a very thin layer of white fat. Served with translucent flour pancakes, cucumber, spring onion and fermented bean sauce, this worthy duck boasts deep, penetrating layers of flavour. L2-03, Atrium 2 The Shoppes at Marina Bay Sands,10 Bayfront Avenue. Tel: 6688 7515
HAI TIEN LO
Subtle notes of smokiness are accented by the sweetness of the crisp skin, which was marinated with aniseed, bay leaves and malt sugar before being cooked on lava stone. Unlike the usual steamed wraps, the restaurant offers a pan-fried version to add another dimension of flavour. Pan Pacific Singapore, 7 Raffles Boulevard. Tel: 6826 8240. Book a table at Hai Tien Lo with Chope.
MIN JIANG AT ONE NORTH
Local farm-fed fresh water ducks are roasted in a custom-made wood-fired oven that is said to be the first in Singapore. The rich flavoured crispy skin is smoked over apple wood and complemented with two condiments—traditional hoisin and Sichuan style. 5 Rochester Park. Tel: 6774 0122
SHARE