Welcome Diwali with artisanal sweets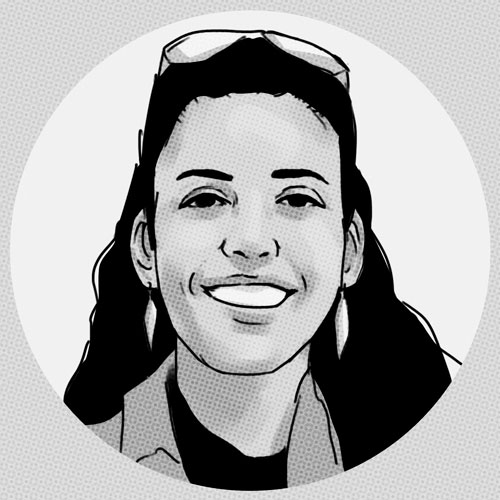 · 9 November 2020
·
Food
Michelin-starred Chef Manjunath Mural celebrates the Festival of Lights with a range of limited-edition handcrafted sweets.
While awaiting the opening of Chef Manjunath Mural's new neo-Indian cuisine restaurant Adda which showcases elevated Indian street food, celebrate Diwali this year with preservative-free boxes of 'mithai' goodness.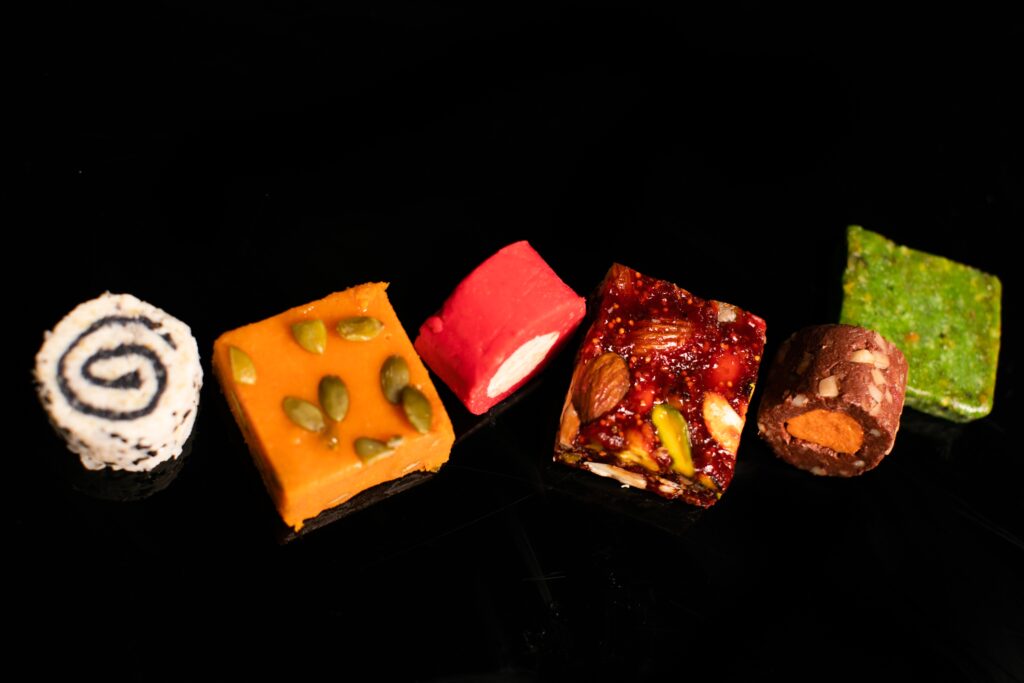 Inspired by the flavours of Singapore and India, Chef Mural has created the Adda Delight Box with four varieties of sweets ($65/18pcs) and the Adda Premium Box with six varieties ($95/30pcs).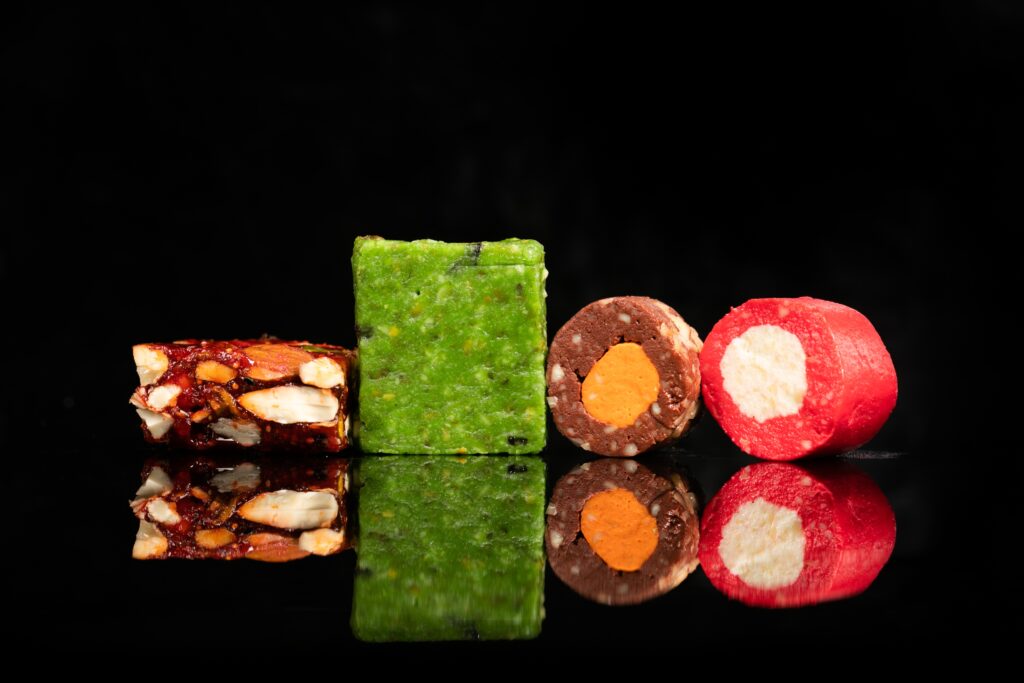 Enjoy the flavours of:
Pistachio, Green Coffee & Prunes – Crushed pistachio, rich source of antioxidants green
coffee extract and nutritious prune granules.
Orange, Ginger & Chocolate – Mandarin orange zest, earthy fresh ginger cinnamon infused with home curated chocolate roll.
Lychee & Roasted Gulkhand – Seasonal hand picked, fresh lychee amalgamated with aromatised
home-made rose compote roll.
Figs, Dates, Mulberry & Nuts – Vintage small bell figs and the goodness of big crimson mulberries with crunchy nuts.
Organic Coconut, Charcoal & Sesame – Organic coconut blended with a hint of woody charcoal, held together with assorted toasted sesame seeds pinwheel.
Saffron Melon Seeds & Lentil – Premium scented saffron strands, toasted melon seeds clubbed with lentils for a classical burfi.
When asked what his inspiration for this year's flavours were, Chef Mural said, "With the travel restrictions this year, many people have to celebrate Diwali in Singapore, so what better than to have a mix of both classic Indian and Singapore flavours. For example, the Organic Coconut, Charcoal & Sesame; Orange, Ginger & Chocolate; and Lychee & Roasted Gulkhand flavours are all Singapore-inspired." Mural also added that the roasted gulkhand is his take on bandung flavours.
"As always, I try to make my sweets as healthy as possible, without the use of any preservatives or extra sugar. If I had to choose, my personal favourite would be the Pistachio, Green Coffee & Prunes because of its high levels of antioxidants from the green coffee extract, the goodness of pistachios, and of course the rich nutritious prunes," says the ever affable chef.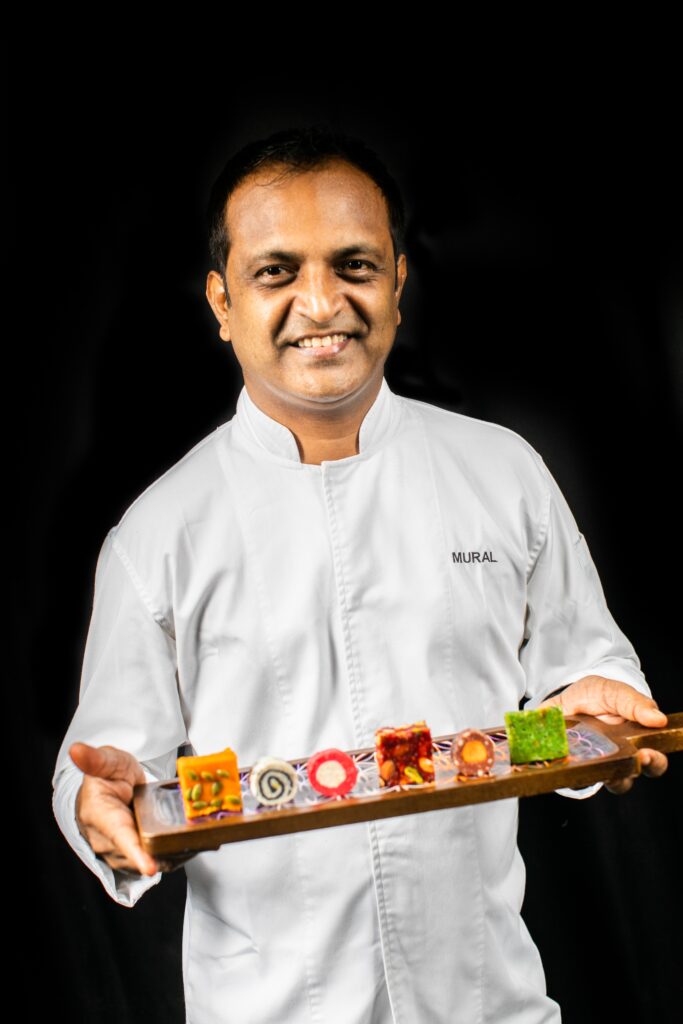 For orders, please call 9660 0290 or email hello@thespiceadda.com
https://thespiceadda.com
SHARE