Satisfy your craving with plant-based pork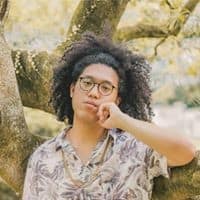 · 19 May 2020
·
Food
Luncheon meat is easily considered an unhealthy indulgence food, but OmniMeat's version is practically guilt-free.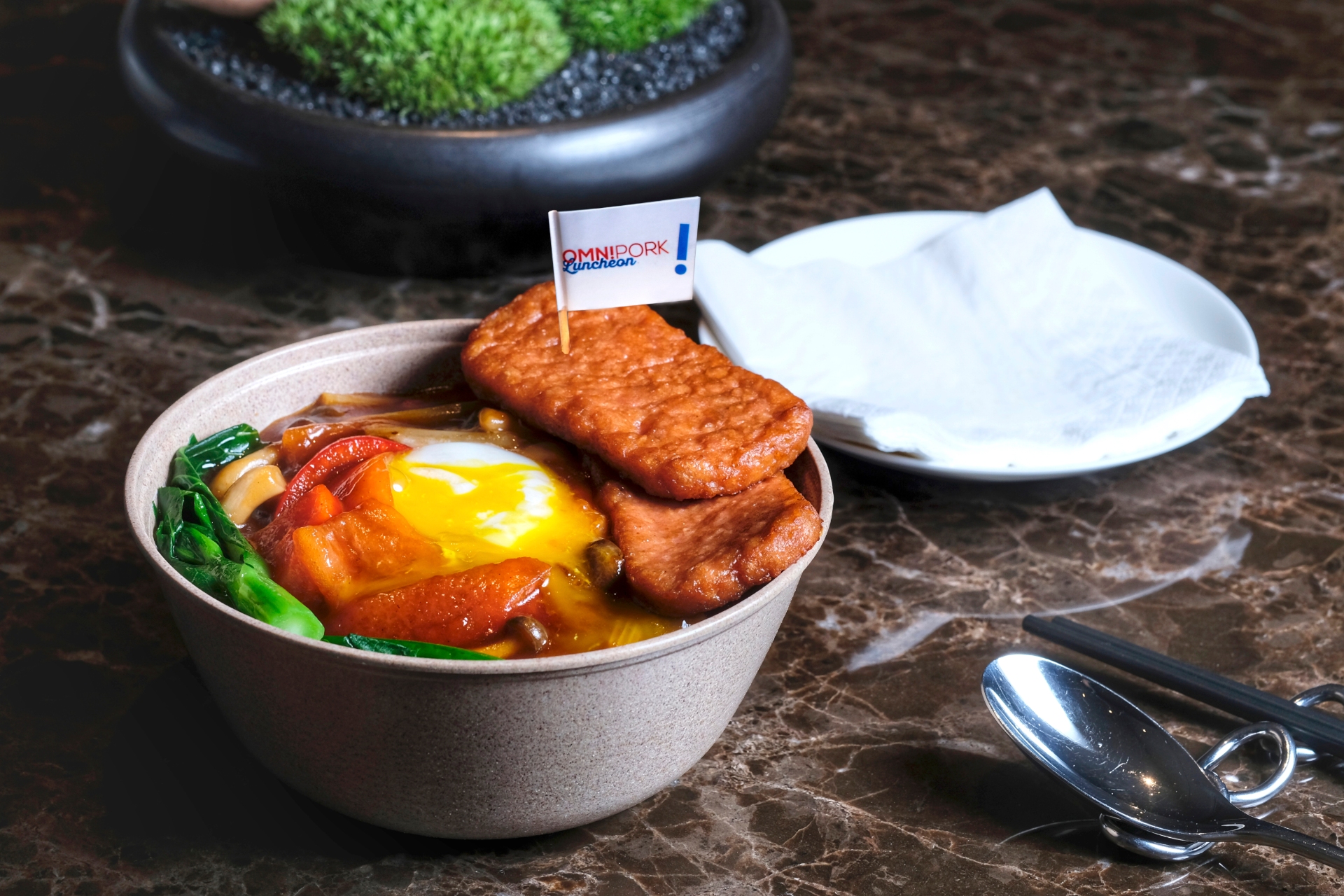 David Yeung, founder of OmniMeat and sustainability focused social venture Green Monday, revealed the products in a press conference yesterday. OmniMeat's original product, OmniPork, was widely available in markets across Asia (Singapore included), and the new products are continuing the brand's mission to provide cruelty-free and environmentally friendly alternatives to classic Asian dishes.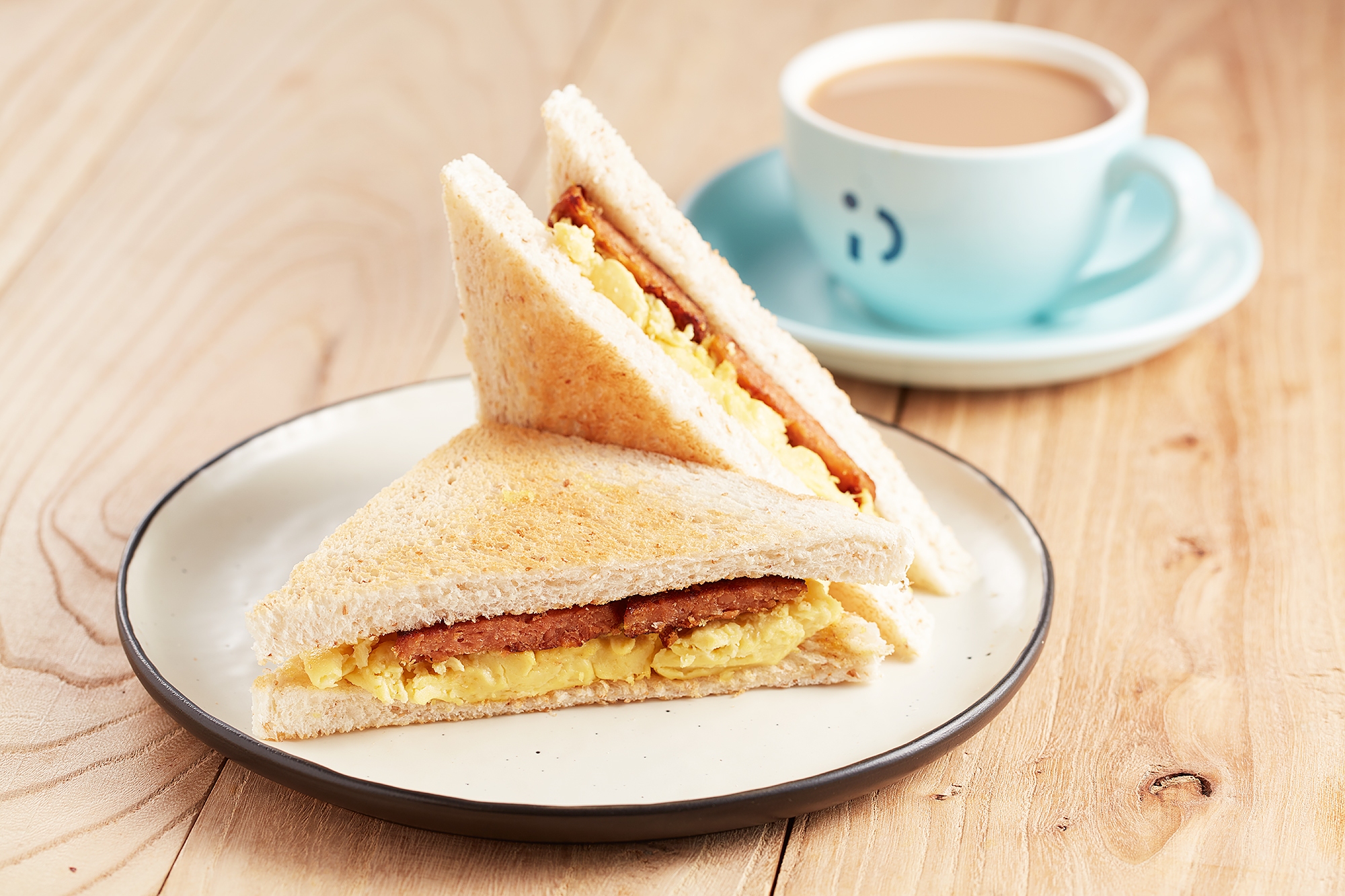 Pork is largely indispensable to the Asian palette, with the meat and its derivatives featuring frequently in many cuisines and dishes around the region. One such product is luncheon meat, a highly processed product that has become a staple in many households regionally. (The Asia Pacific region counts yearly sales of 400 million cans.) Some may say however, its deliciousness does not outweigh its health risk. The World Health Organisation has even classified the product as a Class 1 carcinogen, thanks to the nitrates and preservatives present.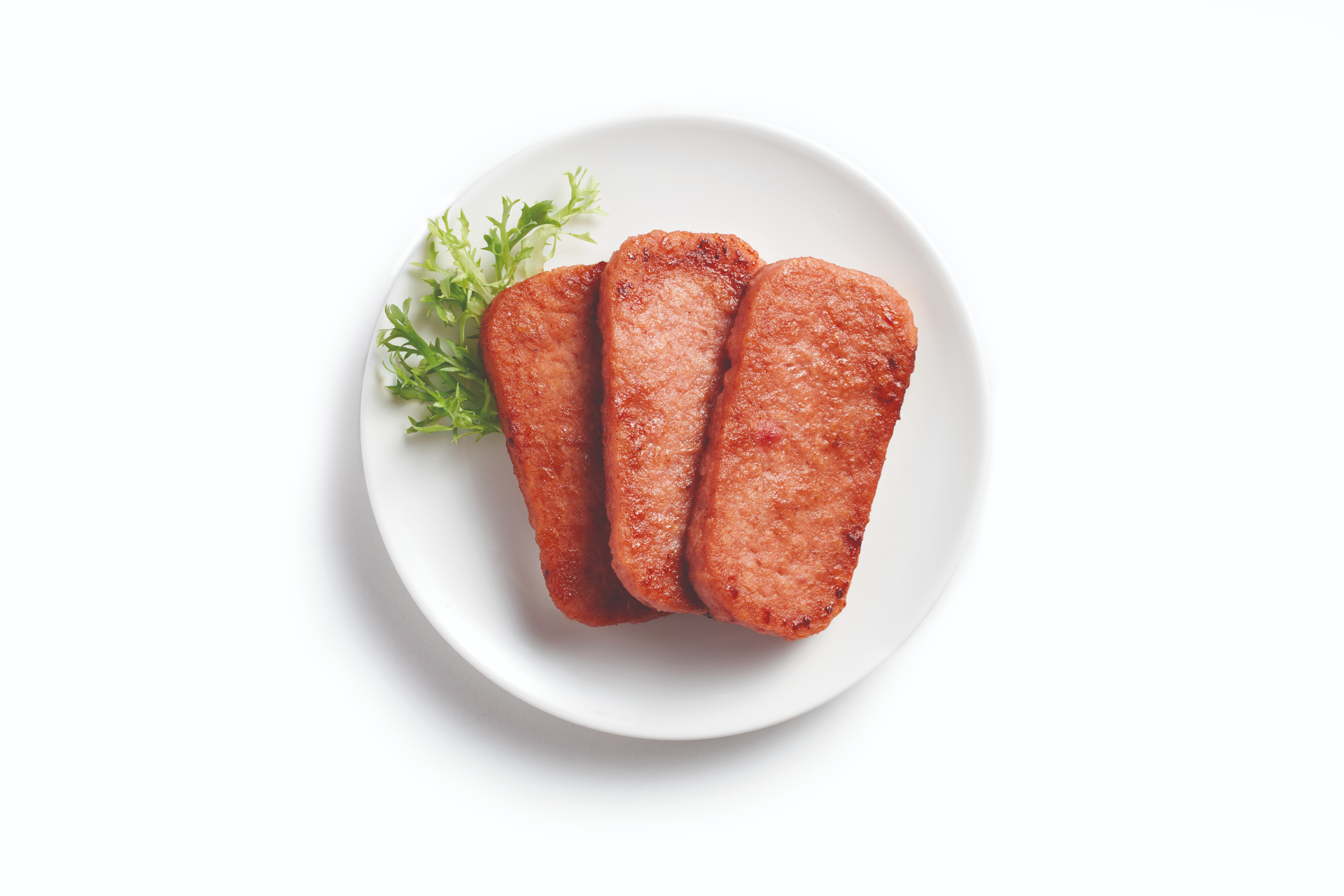 Enter OmniMeat Luncheon. The plant-based version boasts a litany of benefits over the traditional version, including zero cholesterol, lowered fat, sodium and calorie content, and higher levels of fibre and nutrients. Most importantly, it's nitrate-free and preparation is virtually identical to regular luncheon meat. Yeung adds that the new product intends to appeal to a larger market, especially in luncheon-meat-obsessed Hong Kong.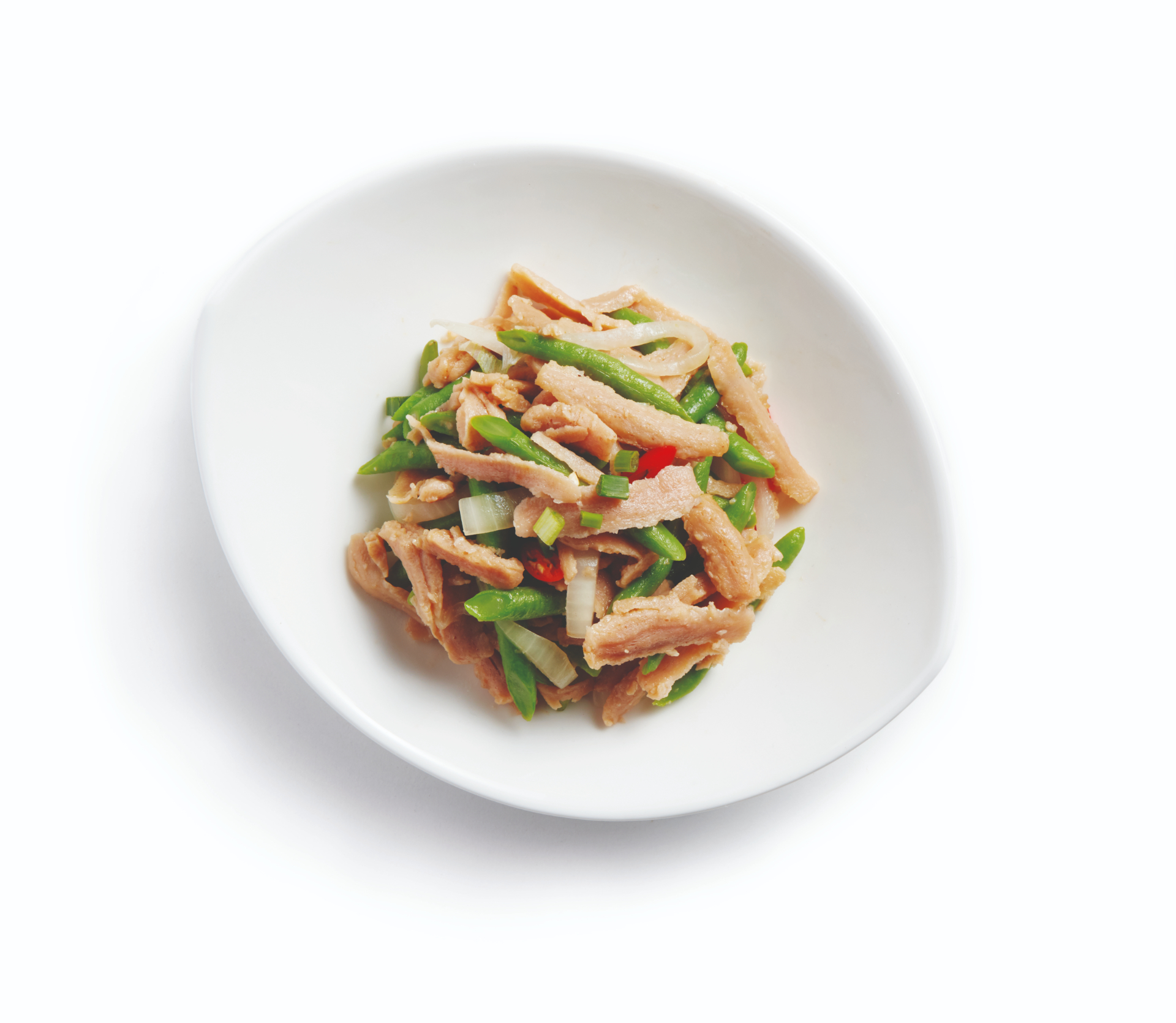 OmniMeat's second product, OmniMeat Strip, serves a similar purpose; throughout Asia, sliced pork features heavily in stir-fries and noodle dishes. While most plant-based meats are currently only available as a mince, the OmniMeat Strip is similar in texture to sliced pork loin or shoulder. It retains many of the health benefits of the other OmniMeat products, making it a potent alternative to meat.
The new OmniMeat products will be available for retail starting July 2020 in Hong Kong.
SHARE