Six new restaurants in September we tried and loved
These six F&B options will fill your calendar easily.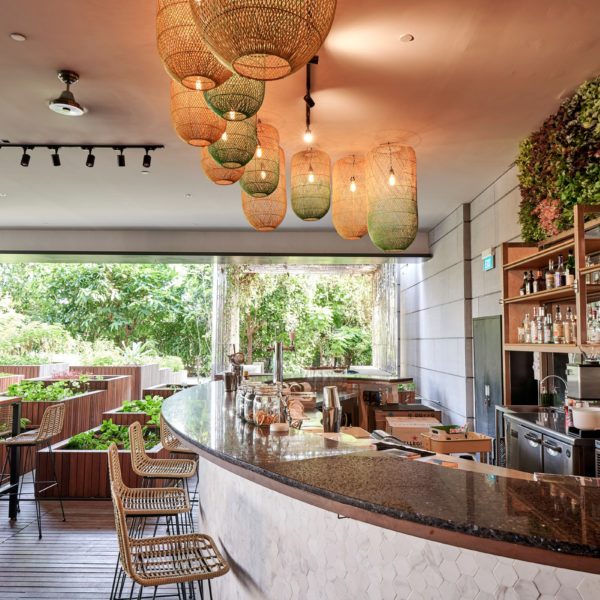 This month's brand new openings are sure to please a wide range of palates. Among them are a ramen eatery with Michelin pedigree, an upscale Chinese establishment and two exciting plant-forward restaurants. For those looking for innovative libations, we've got a new gem in Amoy Street.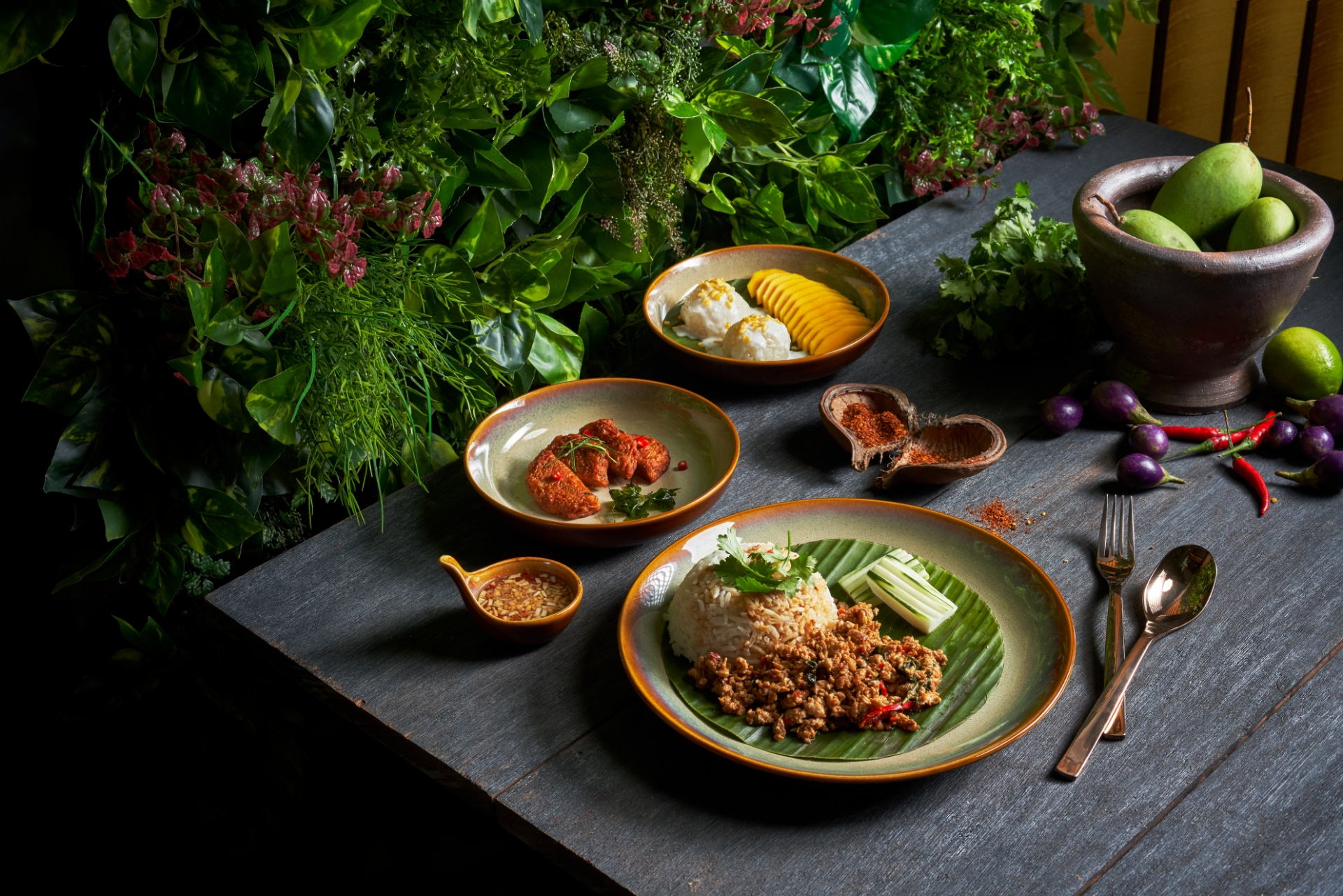 Chalerm Thai
Chalerm Thai is the latest F&B outlet to join Capitol Milk Bar and Freida Restaurant at the Arcade @ Capitol Kempinski. Named after the Sala Chalermkrung Royal Theatre in Bangkok and drawing parallels to the Capitol Theatre, Chalerm Thai offers traditional Thai dishes created by chef Roy Ng, a 13-year veteran with some of Singapore's best Thai restaurants and a recipient of the Thai Select award by the Royal Thai Embassy. The restaurant is small but charming. Pick a seat on the 'al fresco' second floor and dine underneath a regal, gold awning adorned with wooden light fixtures while enjoying the Arcade's chic ambience.
Beyond ubiquitous Thai dishes like Som Tom Kung (papaya prawn salad, $12), Tom Yum Goong ($15) and Khao Phad Sapoarod (pineapple fried rice, $15), have a go at some lesser-known creations. The Yum Pan Boong Krob ($8) is essentially battered morning glory flowers and leaves; dip them into the homemade chilli sauce for addictive morsels. Don't leave till you've had the Bua Loy ($8).The combination of chewy pumpkin and yam dumplings and sweet-salty warm coconut milk makes for a textural delight.
Arcade @ The Capitol Kempinski, 13 Stamford Road. Tel: 6715 6875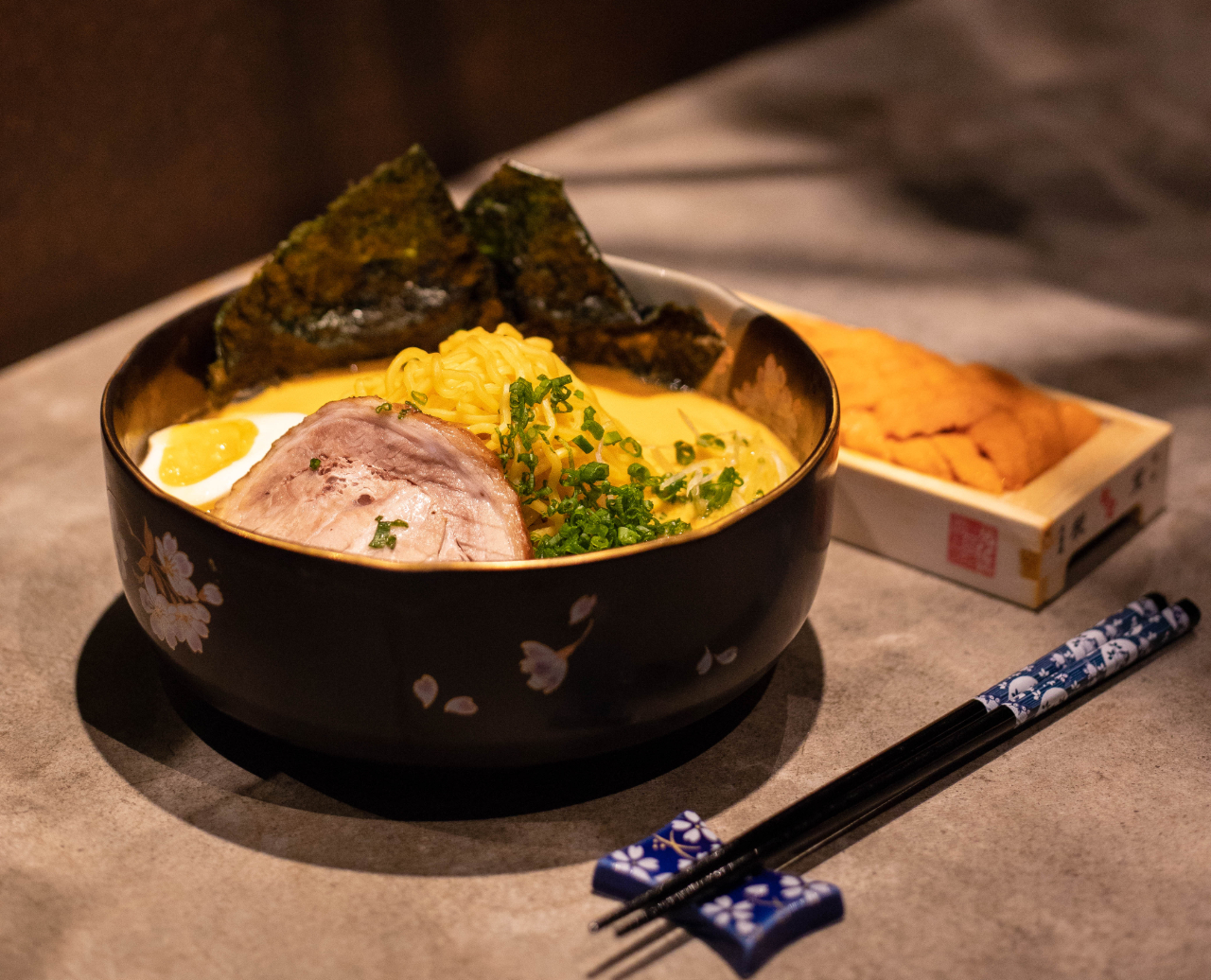 Seizan Uni
If your love for ramen remains unabated, you will be thrilled to know Picnic Food Park at Wisma Atria has introduced a new ramen concept, Seizan Uni. A partnership between Picnic Food Park and two Michelin-starred Seizan, a fine dining kaiseki restaurant in Tokyo, each of the ramen creations at Seizan Uni uses the brand's proprietary dashi. Japanese kombu is steeped in Mount Fuji spring water before being boiled with katsuobushi and magurobushi (bonito and tuna fish flakes) to produce an intensely umami-flavoured broth.
At $21, the Uni Ramen is a tad pricier than your average bowl of handcrafted ramen noodles in Singapore. That is because premium Japanese bafun uni is incorporated into the Seizan dashi along with cream and milk, resulting in a buttery emulsion that isn't too heavy on the palate but packed with the unmistakable brininess of sea urchin. The specialty imported noodles boasts a curlier texture, which soaks up the vibrant broth with each mouthful. Non-uni lovers can also try the rich Kumamoto Wagyu Ramen ($20) and the lighter Dashi Somen ($18).
#03-15-49, Wisma Atria, 435 Orchard Road. Tel: 6734 8352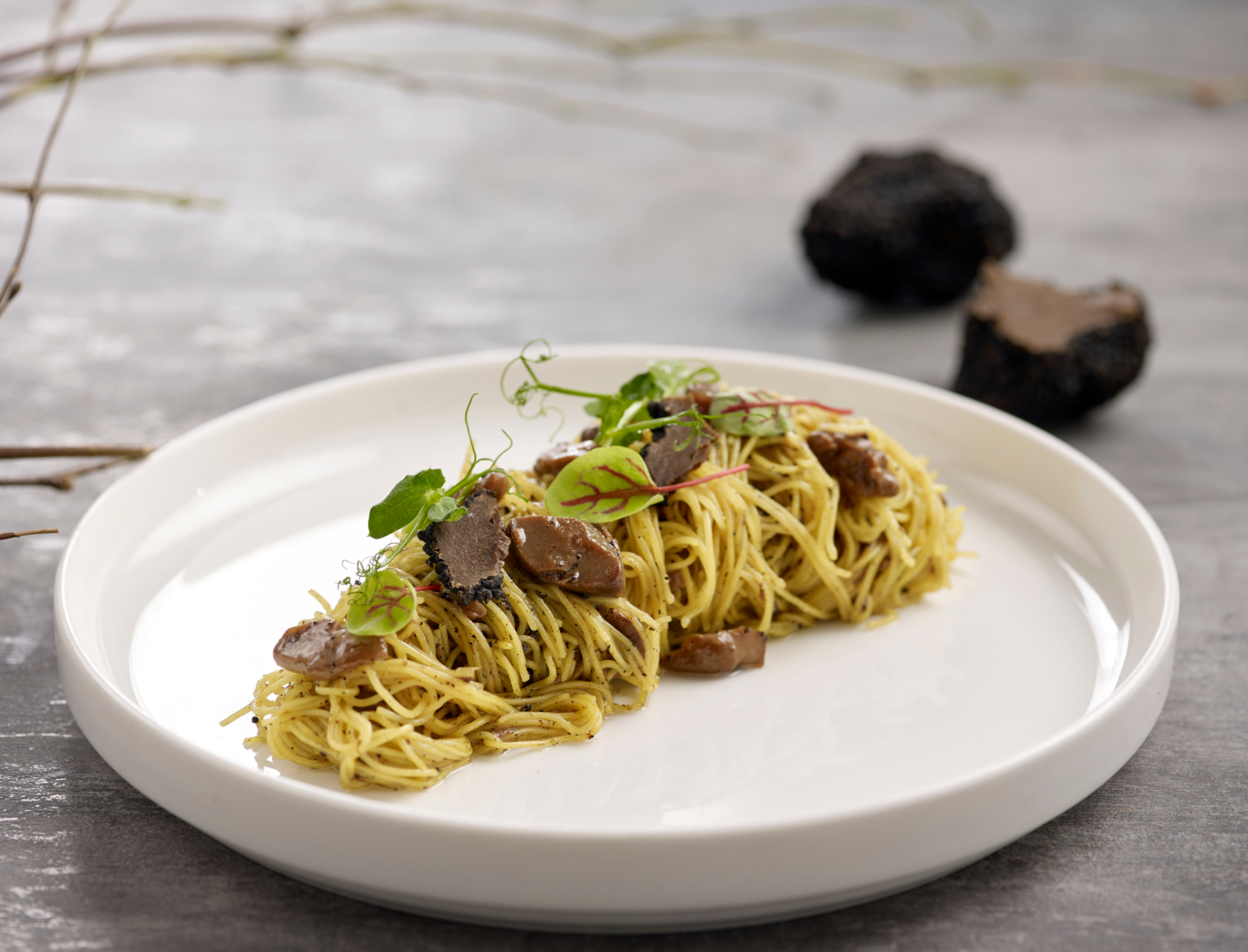 Elemen Classic
Chinese vegetarian chain Elemen – with three outlets in Singapore – has unveiled its first upscale concept, Elemen Classic. Modern, mindful interpretations of vegetarian dishes are still the name of the game here. To match the natural, wholesome menu, the bare walls of the 105-seater restaurant in Great World City are covered with plants, while the communal tables and bench seats sport teak colours to create a calming atmosphere
For a quick lunch, guests can pick their favourites from Elemen Classic's extensive menu, but we recommend trying the six- or eight-course sets ($28.80/$32.80 per person respectively) if there's more time to spare. Start off with the refreshing Classic Appetiser, a trio of Chinese, Japanese and Western inspired canapes of konnyaku jelly, cucumber and cherry tomato before moving on to a nourishing Double-boiled Cordyceps Flower with Peach Gum in Superior Soup. The star of the main courses is undoubtedly the Truffle Broth Ramen. The creamy tonkotsu-style soup is 100 percent vegetarian, and made by boiling arrowroot, turnip, mountain yam and tangerine peel for three hours.
#01-122, Great World City, 1 Kim Seng Promenade. Tel: 6235 6613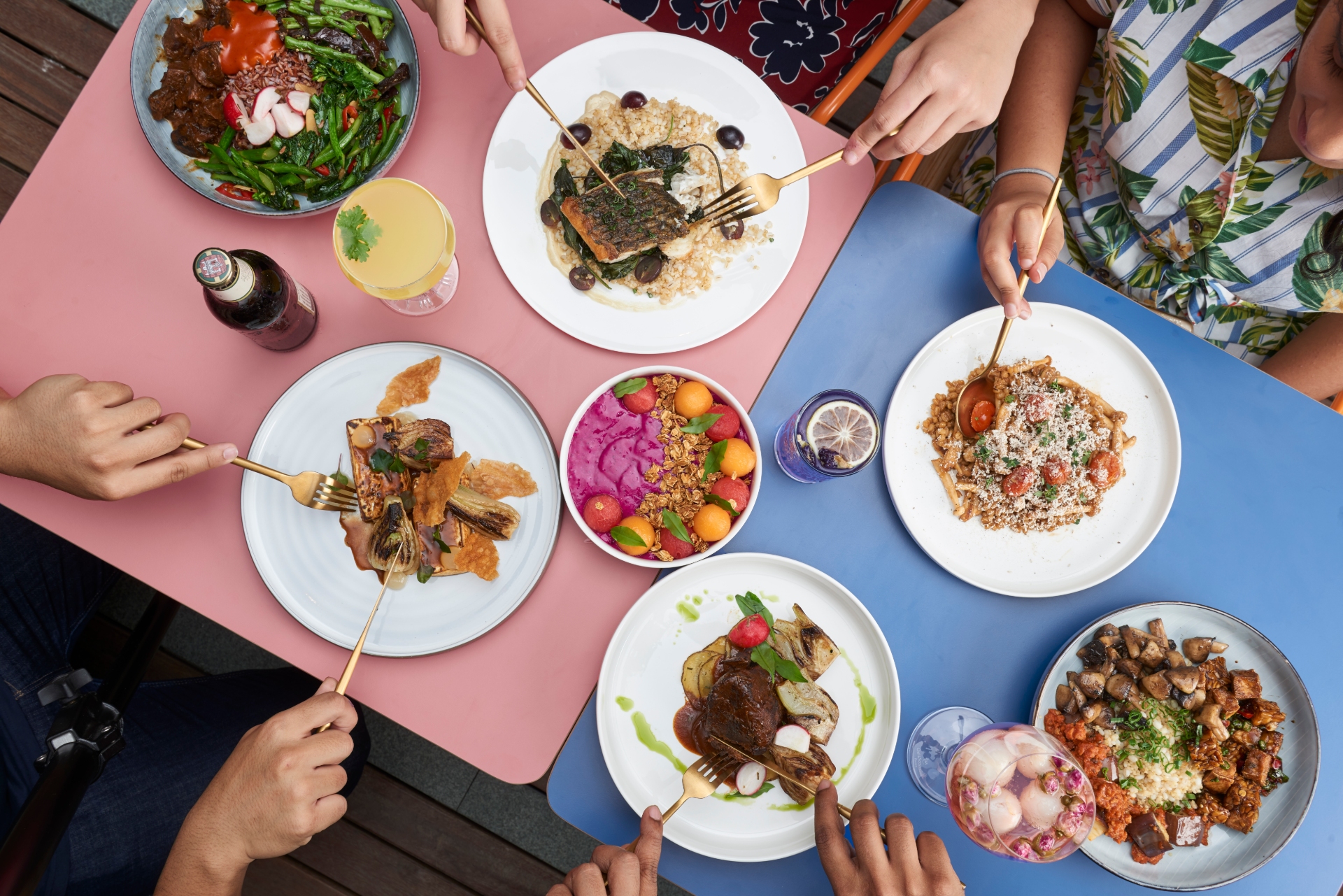 The Garden Club
Rooftop escapades in the CBD are a much needed refuge for weary executives and The Garden Club is the latest oasis. Situated in the heart of Shenton Way, the all-day dining space is perfect for a rejuvenating lunch or after-work drinks with the team. From vegan or plant-based options to cocktails and desserts, the progressive menu aims to offer something for everyone.
Apart from standard healthy options like grain bowls, salads or sandwiches, The Garden Club offers plant-based light bites such as Smoked Baby Corn ($8) and Grilled King Oyster 'Scallops' ($9). The former is served in a lemongrass 'husk' and topped with aioli and homemade dukkah. The scallops are accompanied by spinach tarragon purée and sun-dried tomatoes. For mains, go for the Beef Cheek Chunk ($23), slow-cooked with a side of confit fennel, or the Grilled Sea Bass ($20), which comes with a unique mix of tabbouleh, grapes and sesame tofu purée.
#05-01, OUE Downtown Gallery, 6A Shenton Way. Tel: 6971 8265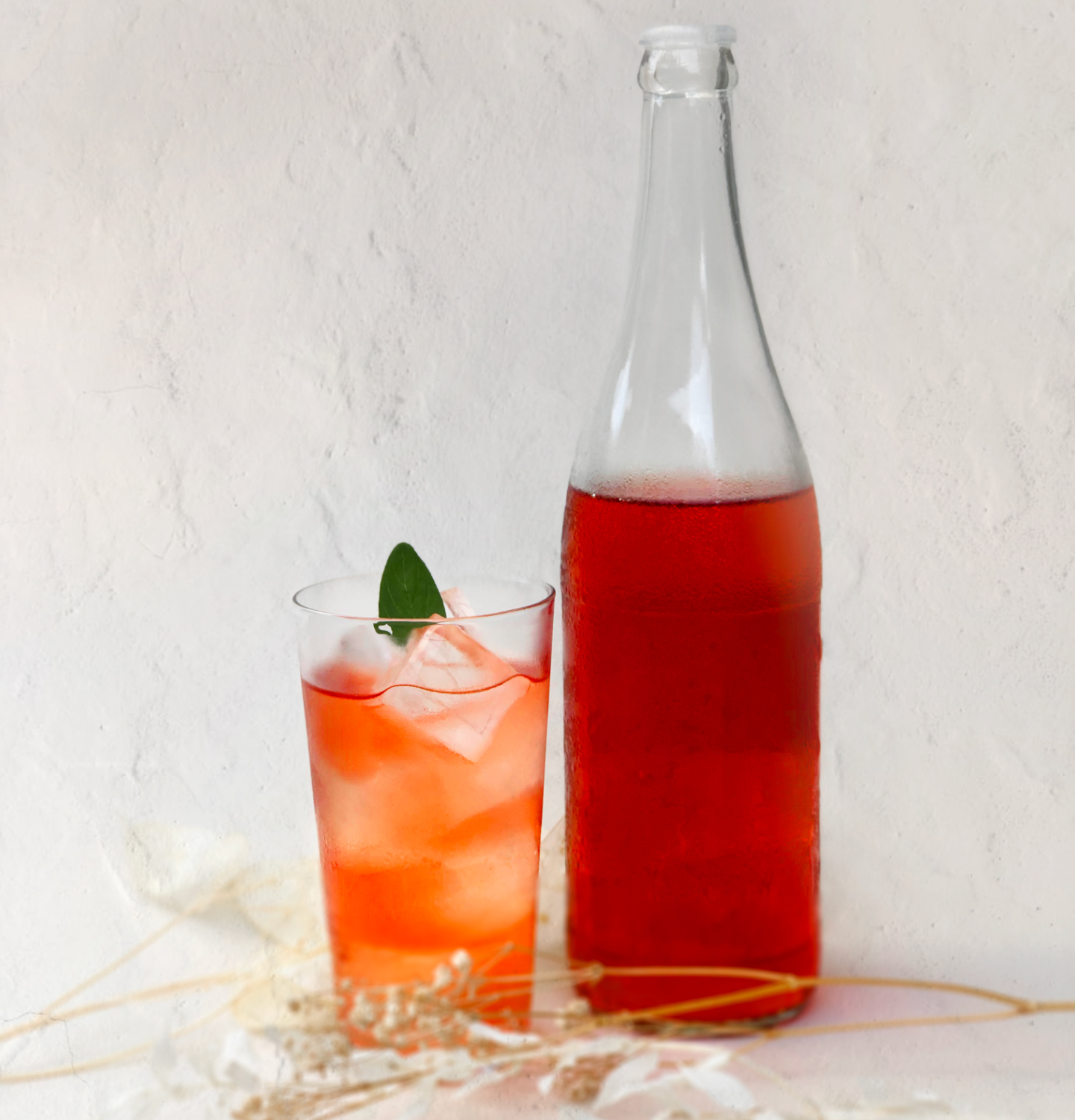 Platform.
Foodies know Amoy Street houses a row of hidden gems that are flying under the radar. The latest gem? Platform, a hygge-inspired cafe that serves up light bites and innovative drinks and is the brainchild of bartender Sim Kim Shin. The Jigger and Pony alum, who beat out 62 other bartenders to win the Singapore leg of the Diageo Reserve World Class competition in 2017, has got each of the low ABV cocktails on the iced-out day-drinking menu down pat.
Each drink is crafted with dilution in mind and explores its changing taste and character over time. They include the Sarsaparilla 85 ($10), a complex, spiced tipple of sarsaparilla, hawthorne honey and orange bitters, and the Guava 20 ($10), where guava, strawberry vermouth and grapefruit bitters come together to form a juicy aperitif with a hint of bitterness.
The space is perfect for afternoon tea as well; enjoy a cup of Ethiopia dumerso filter coffee ($7) along with a bowl of piquant Bibimbap Noodles ($8) or Charred Brussel Sprouts Salad ($9).
#01-01, 19 Amoy Street. Tel: 8280 0292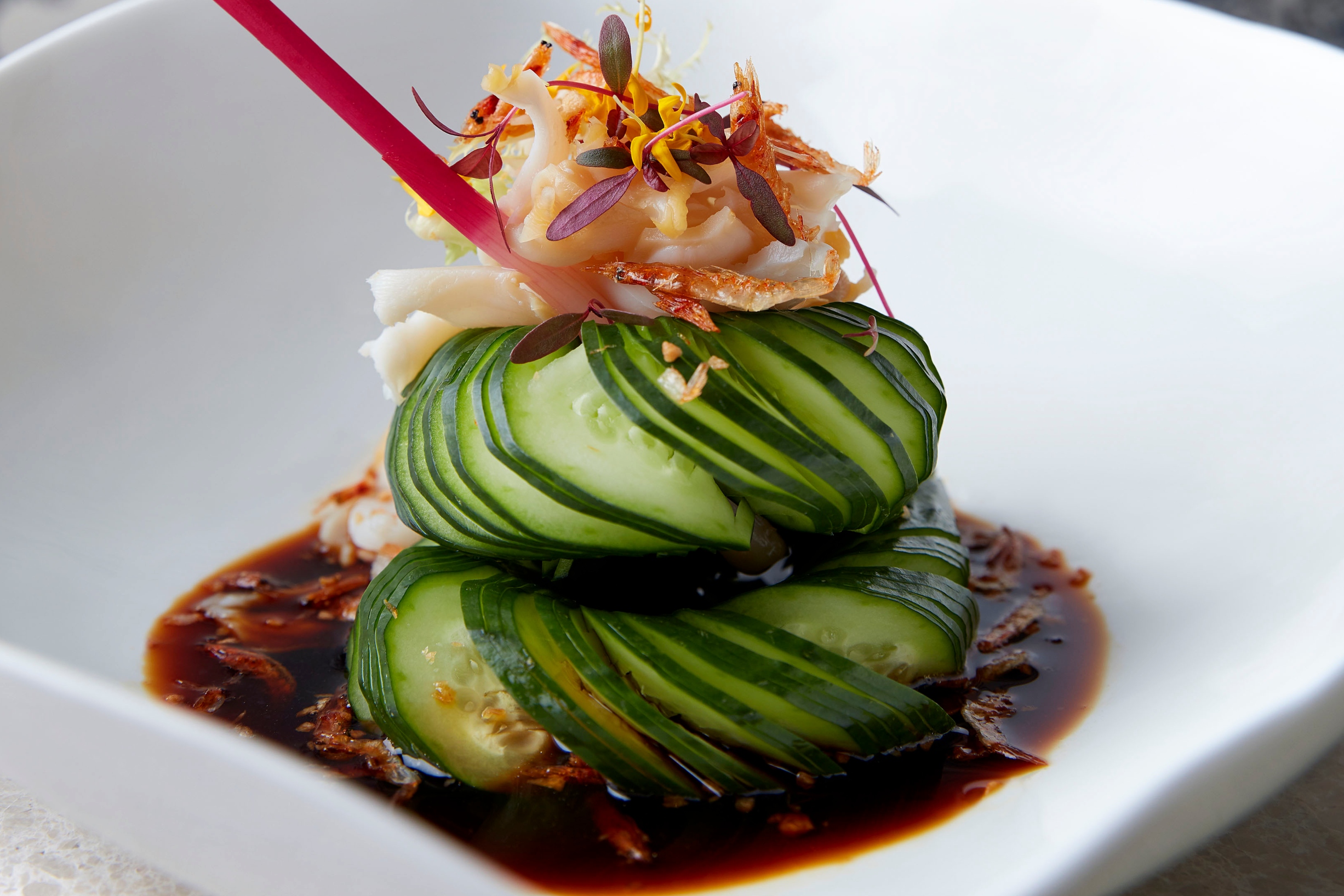 yi by Jereme Leung
To millennials, he is known as one of the judges of the wildly popular MasterChef China. Those old enough will probably remember him as the former executive chef of Jiang-Nan Chun restaurant. Either way, Jereme Leung is back in Singapore to wow our palates with the only Chinese restaurant in the newly refurbished Raffles Singapore. yi by Jereme Leung's decor is ethereal – think snow white paper butterflies hanging from the ceiling. The dishes reflect Leung's refreshed and refined take on varying classics from China, Hong Kong, and Taiwan.
Taiwanese head chef Vincent Chen, who has worked with Leung for more than seven years, holds court here. Expect creations like the Hundred-ring Cucumber & Poached Sea Whelk with Soy Sauce Vinaigrette ($26) – a classic dish found in China's Northern region during warm summer months; and the Fried Rice with Char Siew, Pork Belly & Pickled Long Beans ($22), a traditional Cantonese dish which was popularly eaten when immigrants from Guangdong arrived in Singapore.
#03-02, Raffles Arcade, 328 North Bridge Road. Tel: 6337 1886