Krug unveils 170th edition of Grand Cuvée and 26th edition of Krug Rosé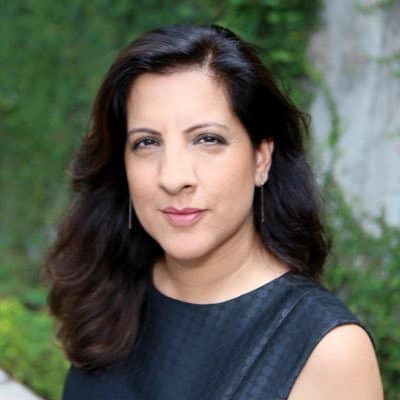 · 4 May 2022
·
Drinks
Based on the erratic 2014 vintage, these two ebullient champagnes are the latest releases from the House of Krug presented to the Singapore market by 6th generation steward of the House, Olivier Krug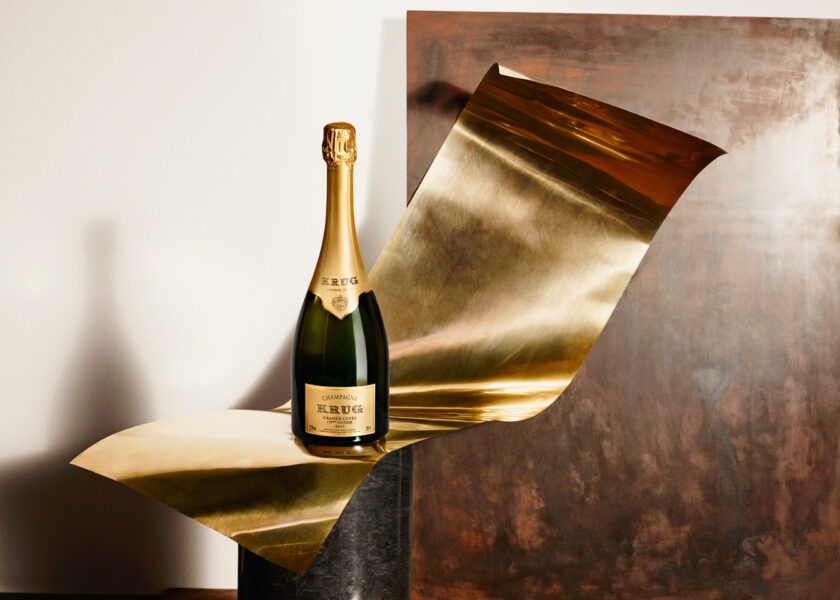 epicure snapped up a few treasured moments with Olivier Krug, the effusive and Insta-friendly (@krugoli) director of Maison Krug who was in town to launch the latest releases: Krug Grande Cuvée 170th edition and the pink rarity, Krug Rosé 26th edition.
The Grand Cuvée and Rosé are based on the 2014 vintage, marked by a dry spring, rainy summer, and dry autumn. It was an erratic growing season saved by the cool, dry autumn that produced an abundant crop. While the region was spared frost damage, it did encounter its share of troubles in the form of an attack of little Suzuki fruit flies, which mainly targeted the pinot meunier fruit.
This year, the 170th edition is mostly pinot noir with a 51 percent share; 38 percent chardonnay, and only 11 percent pinot meunier. As for pinot noir, it was sourced from Montagne de Reims Sud for its structure and Ambonnay village, Krug's traditional stronghold.
Reserve wines make up 45 percent of the Grand Cuvée, which is a mildly larger share than the previous editions. The dosage sits at 6g/l, and the wine was aged for seven years before release.
The taste: bright, young, and balanced, the signature notes of mandarin and citrus zest waft up to the nose and again on the palate with a savoury saline note. We tasted the 170th with the previous year's release, the 169th edition, as a contrast to savour the development of brioche bread and hazelnuts.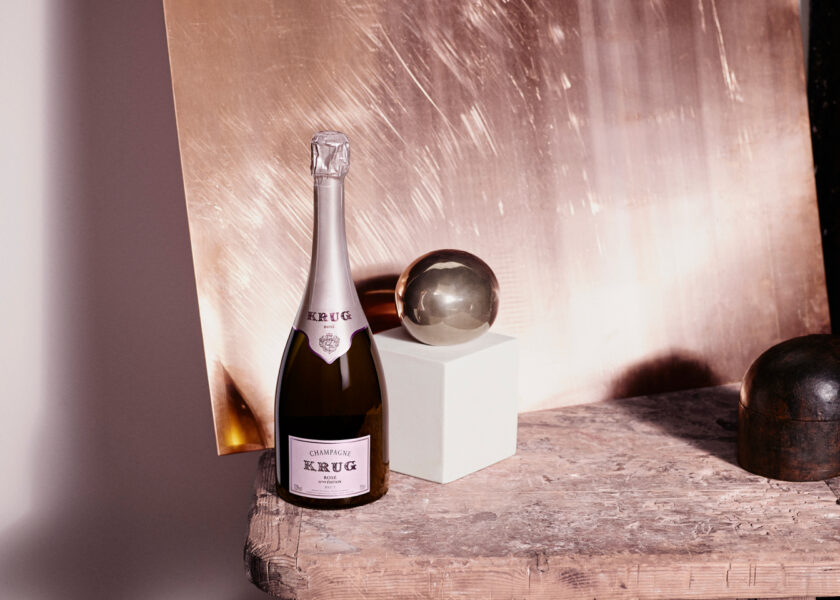 Krug Rosé was first released in 1983, a brainchild of Olivier Krug's father – the fifth generation of the Krug family. This year, Olivier Krug introduced us to the 26th iteration. "Rosé was a dream of my dad," said Krug. "His idea was that the rosé would be a Krug before it was a pink champagne."
It is curated from a selection of 28 wines from seven different years, the oldest being 2005, and was completed with 11 percent traditionally macerated pinot noir which imparts a deeper colour and texture. Its final composition is 44 percent pinot noir, 30 percent chardonnay and 26 percent pinot meunier.
A bright copper hue is an audacious colour on rosé champagne, but then, Krug is known to produce bold expressions. While the nose was reticent, the palate was fleshy and ample with rosehip, cranberries, redcurrant notes and grapefruit zest. The vibrant acidity was framed by gentle spice notes and blanched almonds. The finish is long and promising.
While both wines are gastronomical, we preferred the Krug Rosé with heavier meats like Kurobota pork and beef jowl and lightly spiced dishes. The grand cuvée was our choice for aperitifs and entrées.
Krug Grande Cuvée 170th edition and Krug Rosé 26th edition will be available soon at The Moomba Wine Shop.
SHARE