Discover These New Hidden Bars On Orchard Road Singapore
· 14 November 2023
·
Drinks New
The following intimate bars on Orchard Road are where you'd need to visit post-work or pre-dinner cocktails.
There are plenty of new bars launched in Singapore this year. If you looking for a place to relax after your weekend shopping or to unwind after a hectic day at work, head to these new hidden bars on Orchard Road Singapore.
The Backdrop
The Backdrop is a newly launched cocktail bar at the ground floor of VOCO Singapore Hotel. This whimsical and theatrical bar is tucked away behind an inconspicuous wooden door.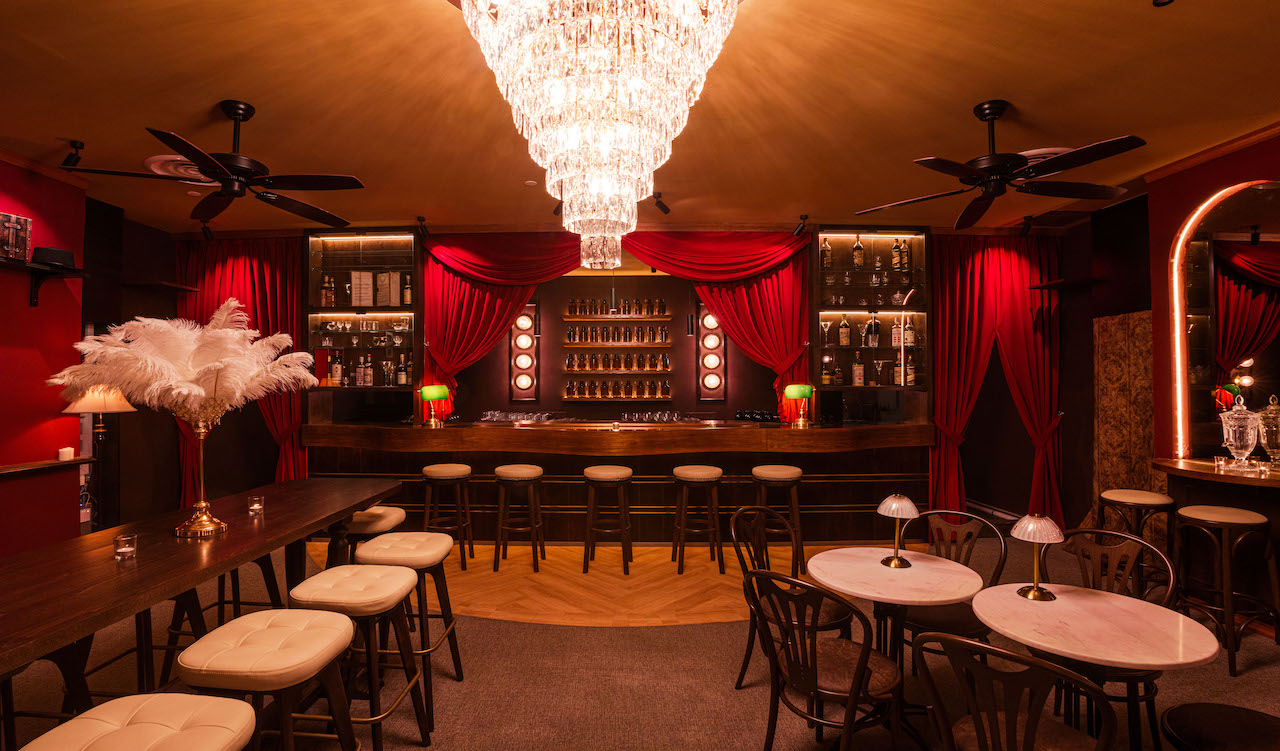 Founder and master-bartender Dario Knox creates a menu that's a blend of history, artistry and mixology. Essentially, he pays tribute to the art of making liqueurs or alcoholic products that have been crafted since the 1800s. In the last four years, he has been doing plenty of research. During holidays he would go back to Italy to learn more about the rich heritage of Italian liquoristica, loosely translated as the art of making liqueurs (think: campari, vermouth, amaro, fernet etc.)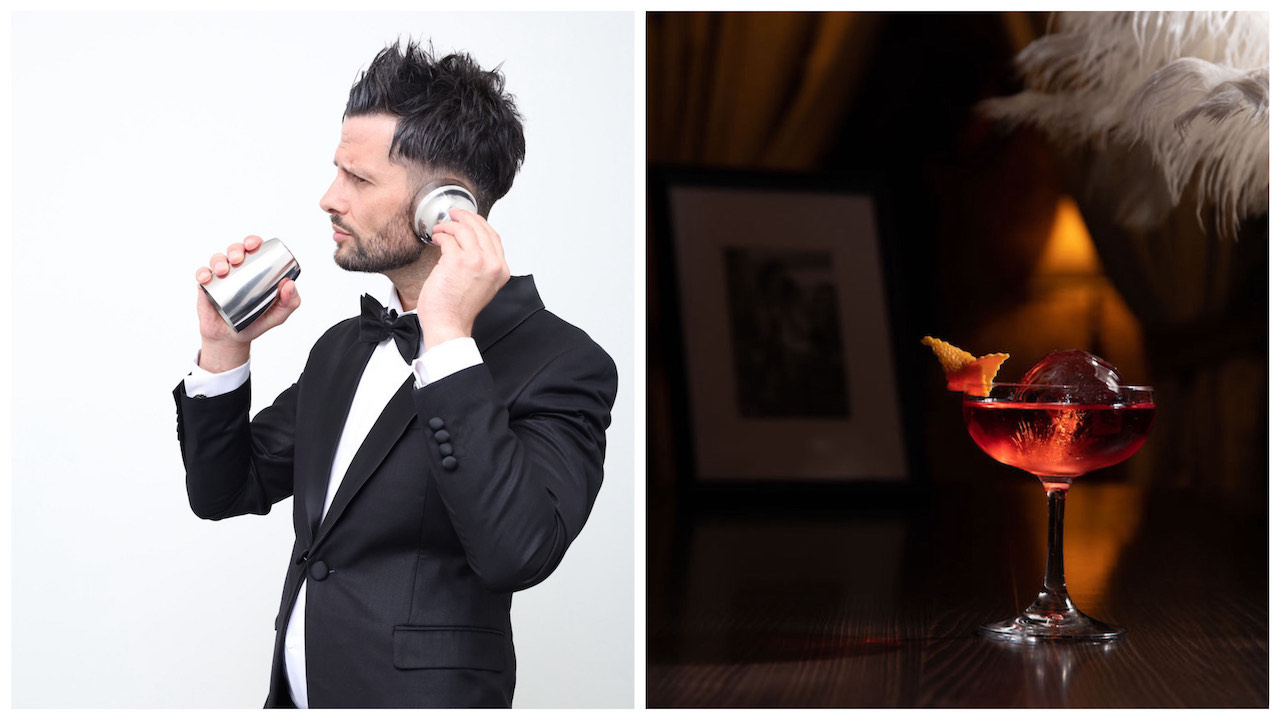 For Backdrop's menu, Dario highlights various cocktail-making techniques from the beginning of the history of cocktail making until now, along with his imaginative takes. The menu is divided into 6 Acts – each section is a compilation of three cocktails using the same techniques such as 'fat coating', 'milk punching' and 'smoking'. An interesting category is the 'fortified faux'. For instance the White Cadillac cocktail is a 'faux sauvignon' – that mimics and elevates the structure, flavour and complexity of wine without actually using any. Fortified Roku Gin and clarified peach tea are used to concoct the refreshing drink instead.
The Backdrop is perfect for a convivial gathering or more intimate drinking sessions. Besides cocktails, there's also a tapas menu offering jamon iberico, prosciutto with melon, lobster roll, mozzarella with caviar, tiramisu and more. It's best to book a table in advance and you'll be sent a digital key to enter the main door; walk-ins are possible too (look for #01-15/16 or ask the hotel staff for directions).
East47 (Manhattan)
Conrad Singapore Orchard's soon to open East47 is 'hidden' within Manhattan bar. Dedicated to cocktail innovation, this exclusive 12-seater concept aims to offer an experience that's immersive, intimate, luxurious yet sociable. The concept of East47 pays tribute to Andy Warhol's studio, 'The Factory', which was located at 231 East 47th Street in Midtown Manhattan. This artist studio was a cultural hub that became known as the hangout for artists, musicians and celebrities. Rusty Cerven, beverage director shares that while Manhattan pays homage to the Golden Age of cocktails, East47 is an experimental, avant-garde bar that constantly evolves to reflect the current world, art, and lifestyle trends.
Meanwhile the main Manhattan bar, now in its ninth year, has just launched its new cocktail menu inspired by New York's legendary Broadway musicals. The 'Broadway Spirited' menu concept showcases 34 cocktails in five categories that encompass the whole theatre experience: The Play, The Orchestra, The Backstage, The Curtain Call and not forgetting Off Broadway.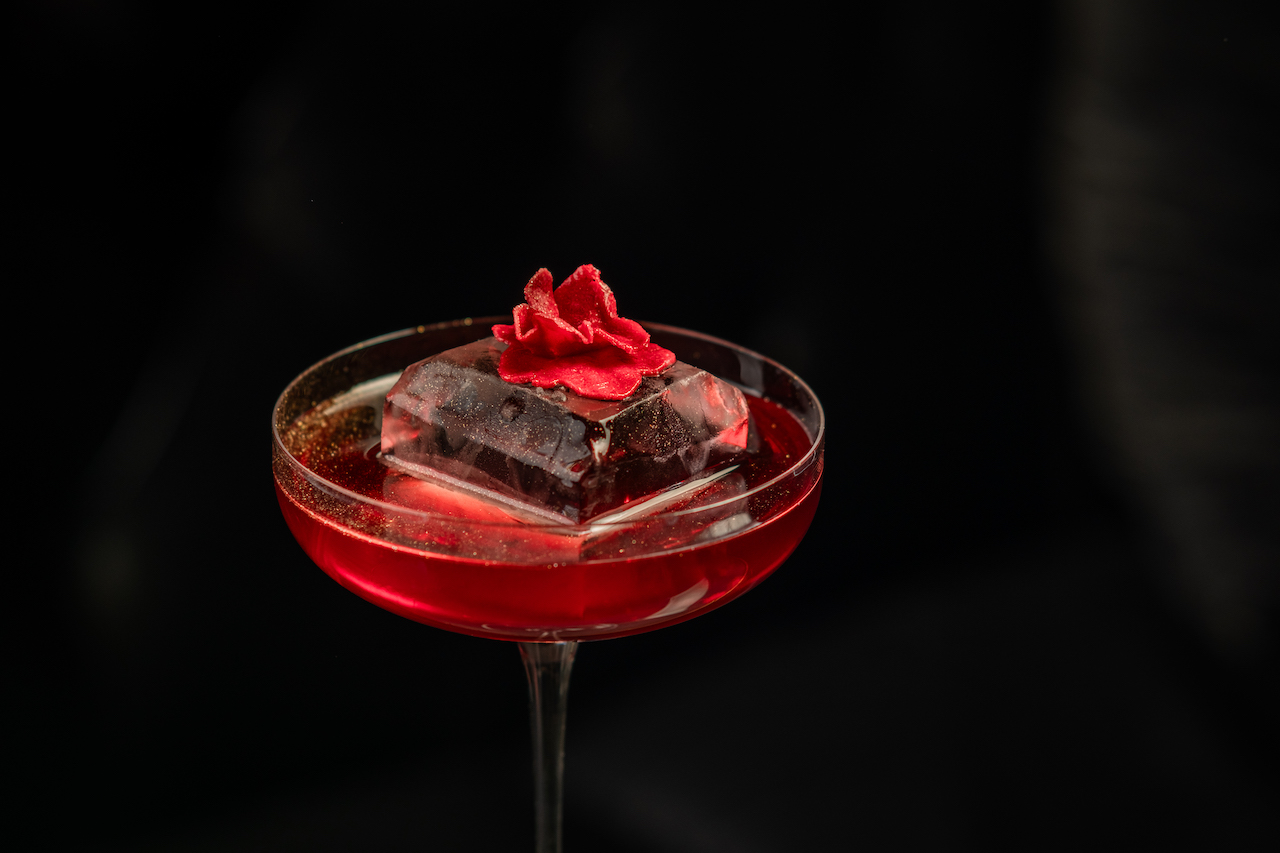 Some of the new drinks include Razzle Dazzle which is a digestif-style Cognac cocktail with a flavour profile of hibiscus and black sesame, and balanced with background notes of espresso liqueur. For a dazzling touch, gold dust is sprinkled over the raspberry florette resting atop the multi-layered drink. Not sure what to order? Manhattan's new head bartender Zana Möhlmann and team are ready to rustle up something creative for you.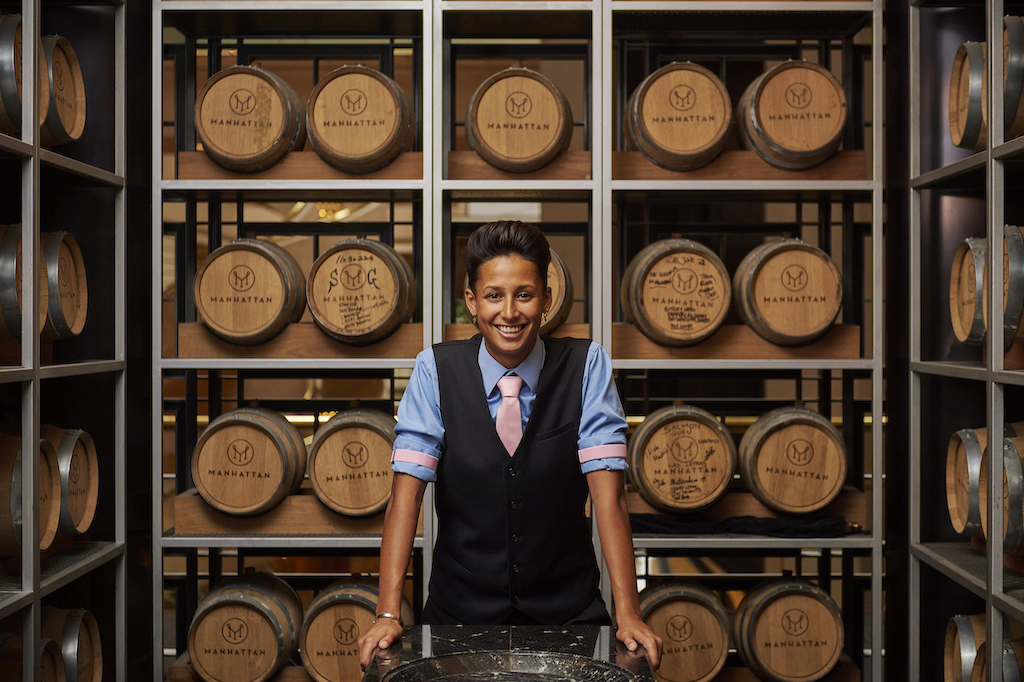 Manhattan serves some of the best gourmet bar bites in town to boot. Foil your stomach with The Manhattan Lobster Taco – butter-poached lobster, sweet corn tomato concasse and citrus remoulade in a crispy wonton shell. Or the vegetarian Truffle Mac 'n' Cheese comprising artisanal nicasio cheese, porcini mushrooms and shaved black truffle with parmesan truffle crumble.
The Bar Kakure
Although The Bar Kakure is neither new (it was launched in 2021) nor located on the main Orchard Road belt (it's on 29 Scotts Road), this 10-seater bar is well worth a visit for post-work drinks. Nestled on the second floor of a black-and-white bungalow, this intimate bar is hidden behind a discreet door that can only be unlocked with a secret keycode. You can request for it at the ground floor reception area.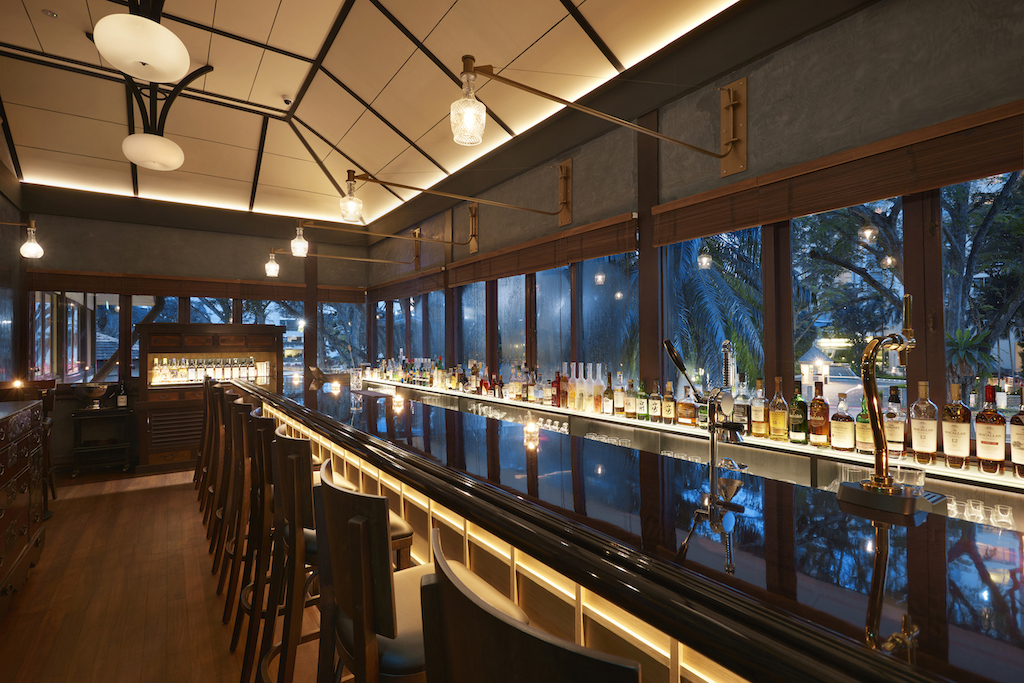 This is the place for the quintessential Japanese bar experience. The brainchild behind the menu is Kazuhiro Chii, better known as "Chii-san". The Yokohama native prepares classic and original cocktails with meticulous technical precision (check out his famous three-point shake as he prepares your drink).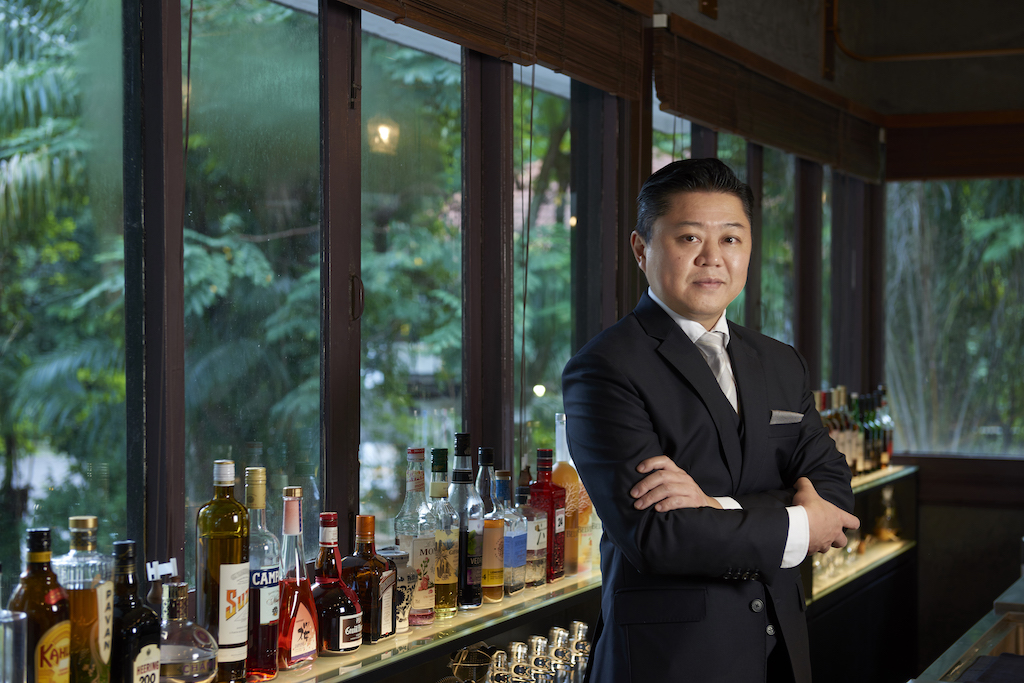 One of Chii-san's signatures is the Fresh Fruit Cocktail using specially imported Japanese fruits that are in season like peaches or strawberries. Some of the classic cocktails given a contemporary twist include the signature Black Storm Highball featuring black whisky, bamboo charcoal powder, black pepper and soda. For something whimsical, try the Southern Polar Bear – refreshing coconut liqueur is blended with yoghurt and lime and topped with an adorable polar bear-shaped ice cube.
The Bar Kakure offers a menu of elevated Japanese snacks such as the Curry Chicken Lollipop marinated in curry powder, sake, shoyu, ginger and garlic. If you're looking for something more substantial, order the Mini Miyazaki Wagyu Curry Rice or the lavish Toro Katsu – otoro from Shizuoka is coated with special charcoal-infused panko and deep-fried till crispy, then perked up with a housemade marinated miso sauce.
Punch Room
Newly launched last week, The Singapore EDITION at 38 Cuscaden Road is the talk of the town. From the hotel's bar-lounge, look out for a side door that leads to the adjoining Punch Room. This is EDITION's signature bar concept which focuses on punches that are served individually or in bowls that are ideal for sharing. Singapore's Punch Room is the 7th in the world.
Here, the unique interior features oak panels on the walls and ceilings, a sculptural blue ceiling pendant designed by the Parisian artist Eric Schmitt, and a fan-shaped stone mosaic on the floor. Behind the bronze bar, the mixologist shakes up a unique punch cocktail menu inspired by Southeast Asian spices.
Text by: Amy Van
SHARE