New Cocktail Bars In Singapore To Swing By This June 2023
· 23 June 2023
·
Drinks New
These new creative players are shaking up Singapore's cocktail and mixology scene.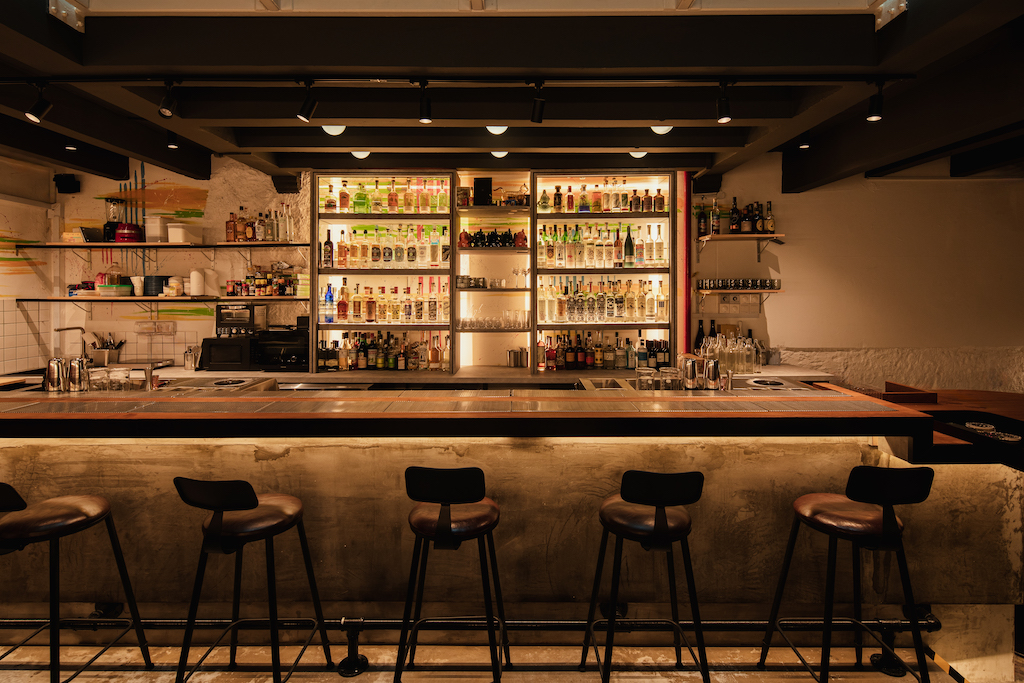 Agave and rice. This is the mantra at Cat Bite Club, a haven for those seeking to dive deep into the delicious world of rice and agave spirits.
A project 17 years in the making by long-time friends Jesse Vida (previously the head bartender at Atlas Bar) and Gabriel Lowe (ex-bar manager at Bangkok's Paradise Lost, and whose career has also seen him shaking up cocktails all over the world from Bogota to Peru), Cat Bite Club is the co-founders' love letter to all that they love and have discovered about the two spirits in their decades in the bar industry.
Much like a curious cat, you'll discover the similarities between agave and rice spirits, be it in terms of their flavour and ingredient crossovers, or the artisanal production processes behind each drop of liquid gold. The knowledgeable Vida and Lowe will be all too happy to share their knowledge, or you can quite simply experience it by way of elegantly structured cocktails that utilise agave and rice spirits painstakingly procured from some of the world's best and even under-the-radar producers.
Dive into a menu of classic cocktails—but done with a twist: Experience the classics made with either a rice or agave-based spirit.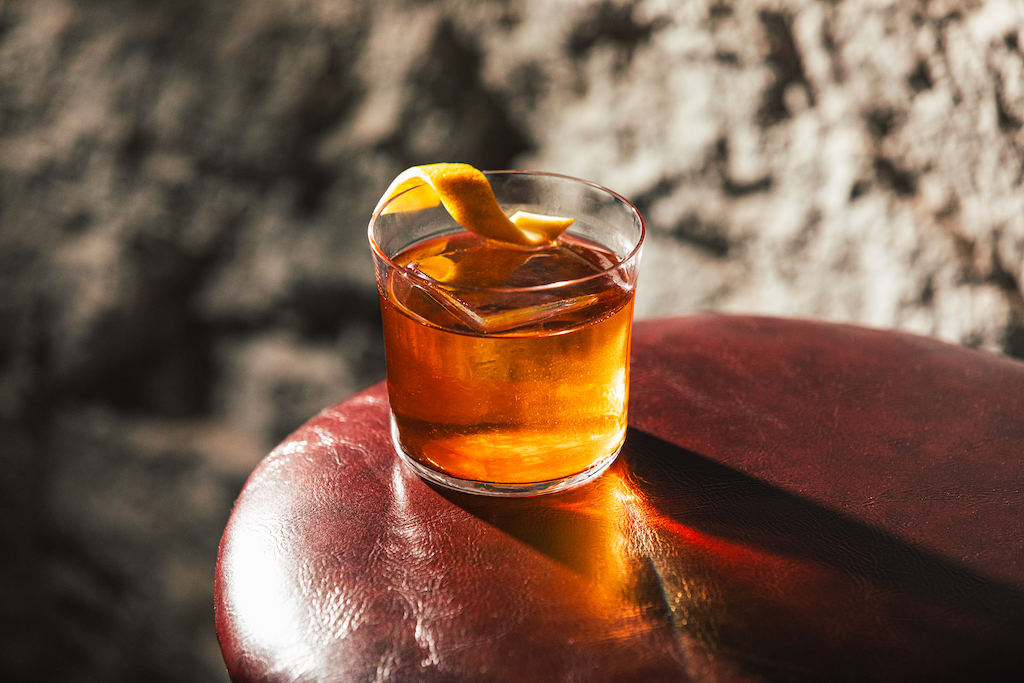 Negroni heads would do well to sample the Bitter Rind, a soju-based take on the cocktail that intrigues with its savoury finish thanks to the addition of coriander water. Conversely, there's the Stoic Stare, a tequila-based variation that tastes just like summer mornings in a glass with the use of flavours like elderflower, sage, and gentian. The espresso martini, margarita, and queens park swizzle are other classic cocktails done with both a rice and agave-based variation.
Light bites featuring traditional Mexican and Asian ingredients complement your tipples perfectly; tuck into the likes of tuna tostada and steamed lotus buns with chilli chicken or potato salad that are great for sharing.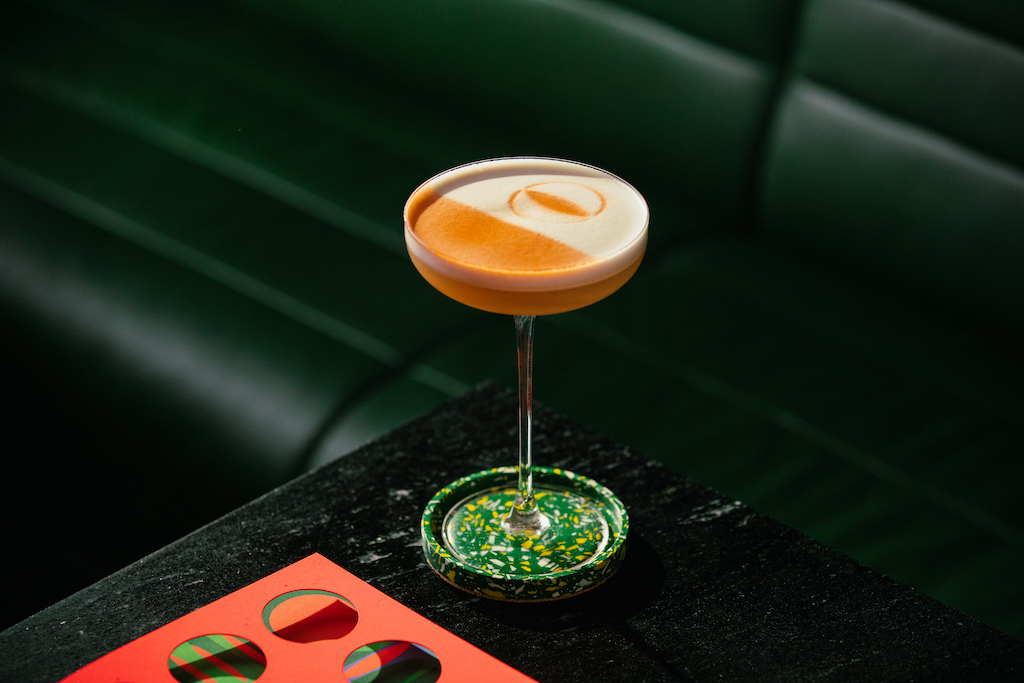 This brand new bar tucked away at one corner at Mondrian Singapore Duxton is dedicated to modern Asian mixology and Southeast Asian spirits.
Head bartender Adrian Besa and his team work with Proof & Co. to craft a highly creative and colourful cocktail menu. The unique drinks are expertly crafted and incorporated with Asian ingredients such as longan, banana leaf, young mango, turmeric, black sesame, ginger, cacao and others. Kick off the evening with 'Views from the Treetops' made with Singapore dry gin, bianco vermouth, citrus, cacao, persimmon and black sesame. Or the refreshing 'Neon Ballroom' with white rum, rosemary, mango, lime, rockmelon and champagne – presented in a glass with sparkling lights (literally).
Beyond the standard menu, the affable team will be glad to make something bespoke according to your preference. The food menu is equally delicious – ranging from Korean spicy chicken, samosas to lamb ribs. Also, looking for late night drinks won't be an issue as the bar has a 2am license.
The Jungle Ballroom team will regularly embark on excursions around the region, holding temporary residencies in unique bars. These 'Jungle Journeys' are intended to serve as cultural exchanges, where Adrian and his team learn from the people they visit and then return to Jungle Ballroom with ideas plus new flavours and liquors.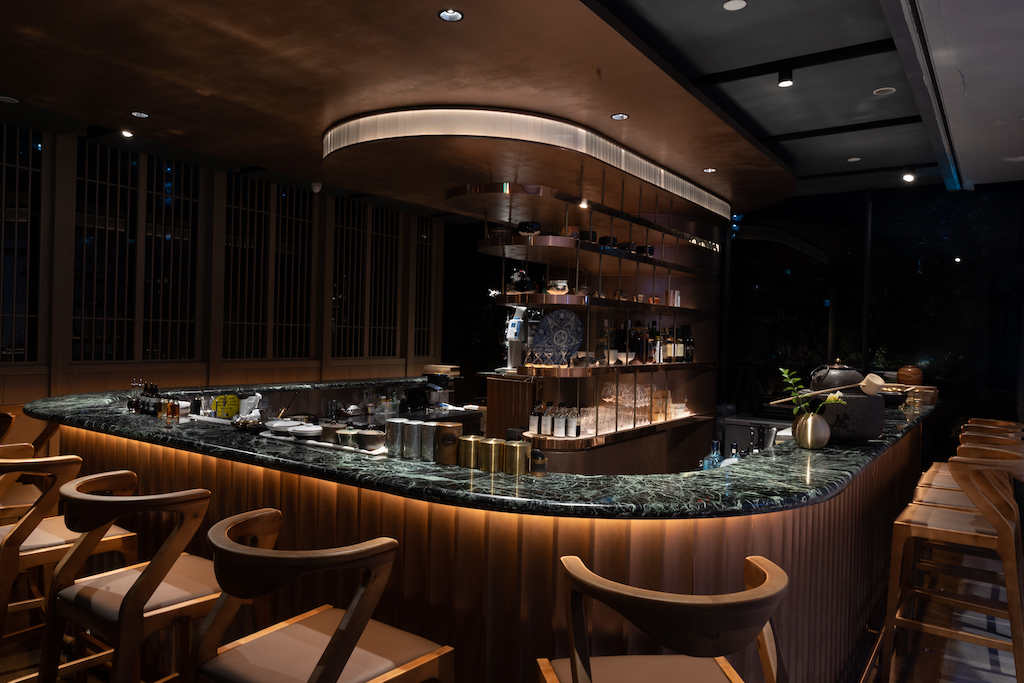 Mixology Salon a celebrated craft cocktail bar in Tokyo opened its first international outpost in Singapore on 7 June. The intimate 17-seater bar is on level 2 at InterContinental Singapore, Robertson Quay just opposite Wolfgang Steakhouse. The bar is well-known for its signature 'tea tails,' a unique concept that showcases modern mixology techniques and perfectly balanced top quality Japanese green tea leaves such as gyokuro, oolong, and hojicha in expertly crafted cocktails. Mixology Salon is founded by Japanese master mixologist Shuzo Nagumo, who will fly to Singapore every few months. Meanwhile, his protégé Kaoru Takii will helm the bar here.
To craft unique flavour profiles, Shuzo's cocktail philosophy zeroes in on the combination of fresh fruits, vegetables, herbs, and spices with spirits instead of using conventional flavoured liqueurs. Among the series of unique cocktails is the Four Seams a savoury concoction that fuses genmaicha with redistilled Grey Goose vodka and yuzu. Presented in a square wooden masu cup, the drink offers the taste of genmaicha from one side of the vessel, while on the other side, you'll get to taste an interplay of miso, dashi, and cassis powder which perfectly complements the concoction. There's also the Hoji Tea-tail No 2, made with roasted green tea, vintage port, age cognac and cassis. And the Green Tea Old Fashioned comprising delicate matcha balanced with chocolate bitters, kuromitsu, vanilla bitters, bourbon and rye whiskey.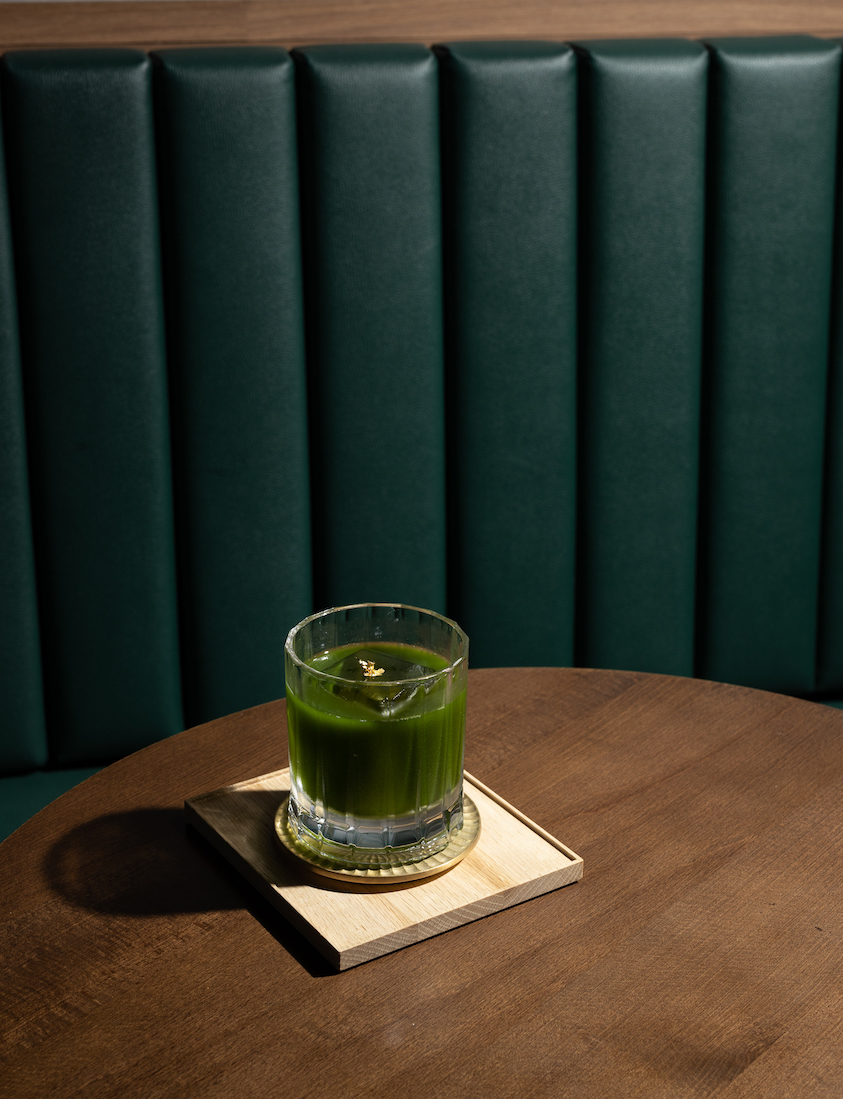 The Signature Tea Cocktails Course allow you to experience a series of concoctions. You can pick three ($72), four ($98) or five ($122) cocktails made with fine Japanese tea – including Sencha Gin Tonic; Fruits and Tea Cocktail; Hoji tea-tail No. 2; The Exclusive Gyokuro Vodka/ Hoji Cha Dark Rum and Matcha God Father.
There's also a small food menu to enjoy with your drinks. Think: naturally sweet dates stuffed with butter and topped with walnut (highly recommended), matcha terrine, pork katsu sandwich, yaki onigiri, charcuterie platter and assorted cheese plate.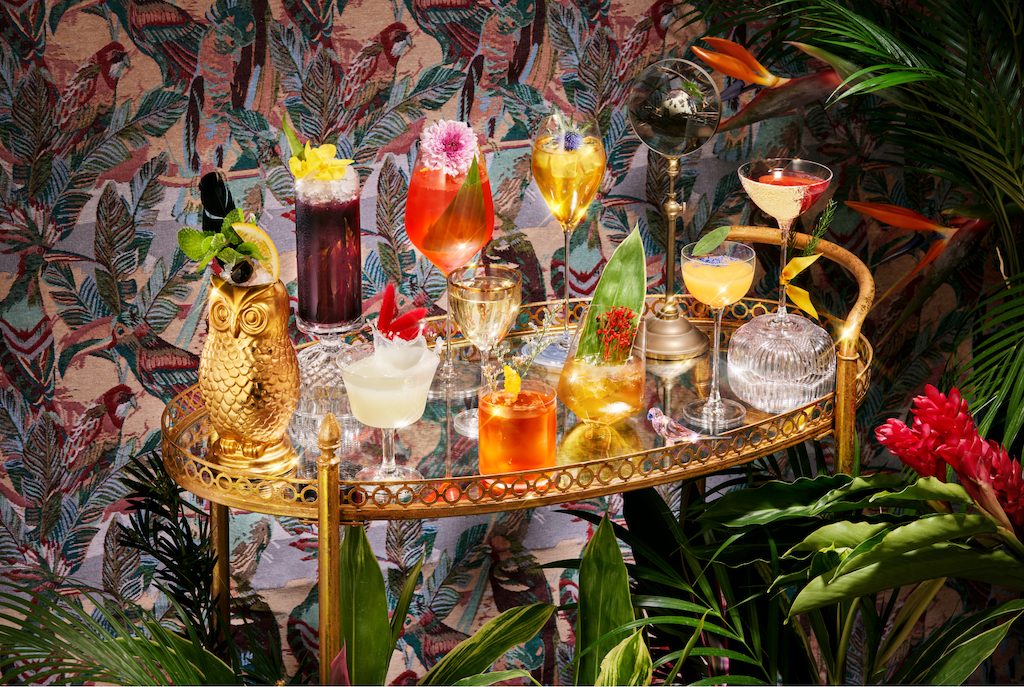 Over at Pan Pacific Singapore, Plume is a new destination bar that serves up botanical cocktails inspired by the vibrant, indigenous birds of Singapore.
Everyday birds are transformed into cocktails that delight the imagination—don't miss out on the Asian Koel, a negroni spruced up with sandalwood and earthy green coffee tequila, or the Pink Necked Green Pigeon, a fruity tipple inspired by the bird's diet of fruits and fig leaves.
Accompanying these libations is a colourful menu of light bites that reimagine beloved local dishes. From chicken rendang croquettes served with creamy rice to tender wagyu satay grilled to perfection, the inspired menu promises to be as colourful as the beverages that pair perfectly with these bites.
Text: Arista Kwek and Amy Van
SHARE