Smokey Monkey debuts in Singapore's bars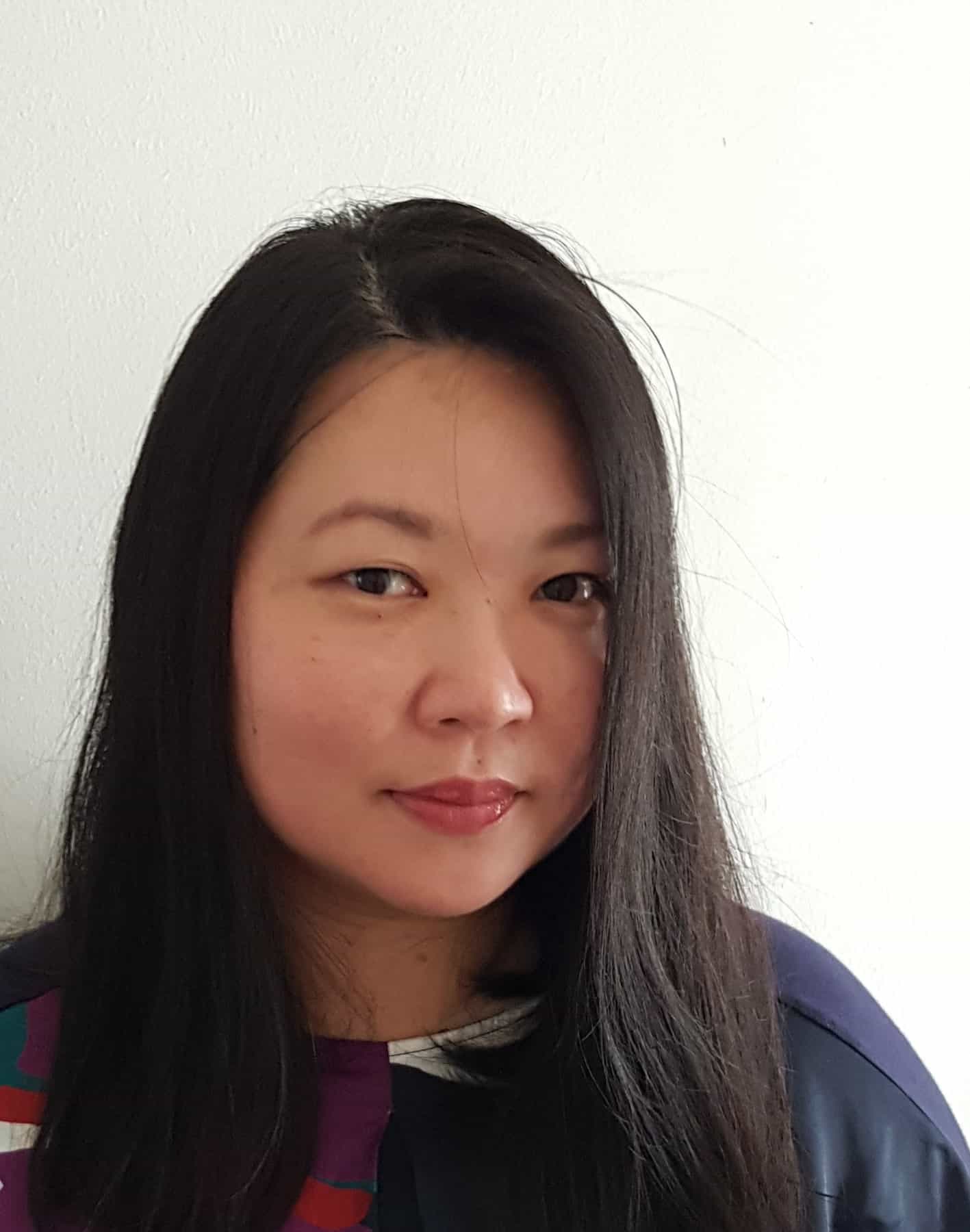 · 22 April 2021
·
Drinks
Monkey Shoulder's new peated malt whiskey is available only at bars for now, with some creative pop-ups like Camp Smokey at Jigger & Pony till 2 May
Monkey Shoulder, the blended malt whiskey from William Grant & Sons that was first released in 2005, has a new sibling in town.
Smokey Monkey was released in Europe in 2017, and the bolder monkey has finally made its way to our shores. But don't expect a peaty monster. The new blend is lightly smoky on the nose and palate, with still the same smooth vanilla, spice and citrus of the original, but delivering a pleasant savoury woodland smokiness at the same ABV of 40%. The peat used is from the Highlands and not Islay, so it's not as medicinal as to put off traditional non-smoke loving whisky drinkers.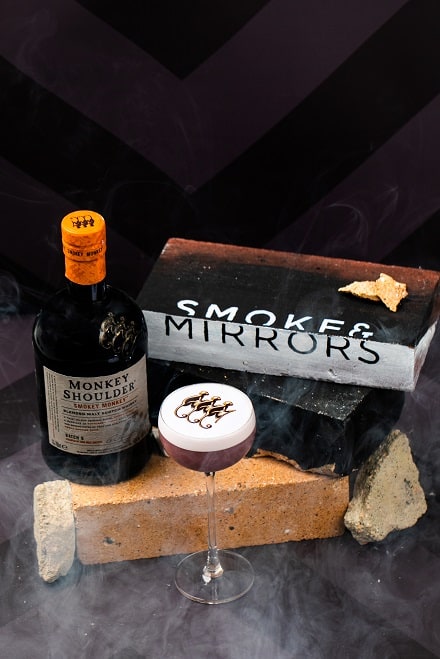 Geek notes: The original Monkey Shoulder is blended from top-notch liquid from The Balvenie, Glenfiddich and Kininvie, but for Smokey Monkey, the peated element came from their Ailsa Bay distillery.
In any case, you'll be able to try it at 15 bars and counting, where you can order it neat or on ice, or in one of the inspired cocktail creations that make the best use of that tasty smoky finish.
"It's been amazing to see how Monkey Shoulder has been steadily growing in popularity not only in Singapore but around the world, and that's mostly thanks to our strong relationships with top bartenders," said Monkey Shoulder Brand Ambassador, Samuel Ng. That's why the brand is opting to have bartenders have first dibs on the bottle, to play around with the affordable peated whisky in drinks.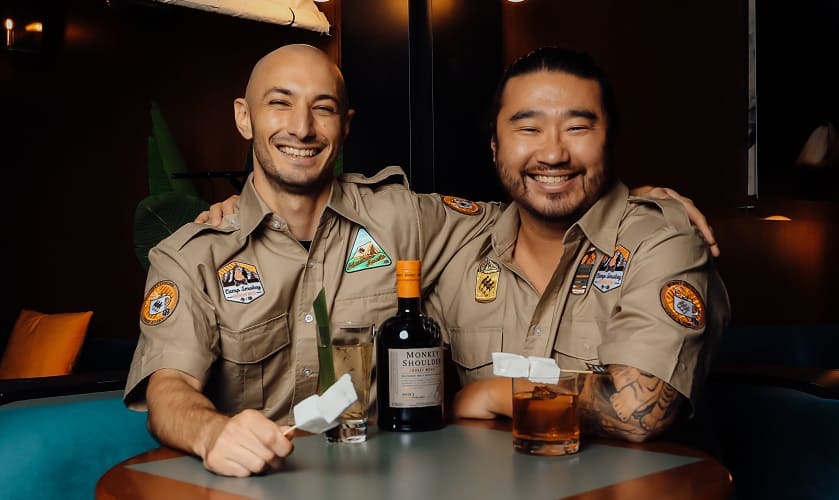 You'll be able to catch Ng himself at the Camp Smokey pop-up happening from now to 2 May, where a trio of cocktails and dishes as well as the summer campground décor whisk you to adventures in good old air-conditioned comfort. Silvio Daniele, principal bartender at Jigger & Pony, has put a sophisticated spin as to be expected from Asia's number 1 bar in the 2020 list.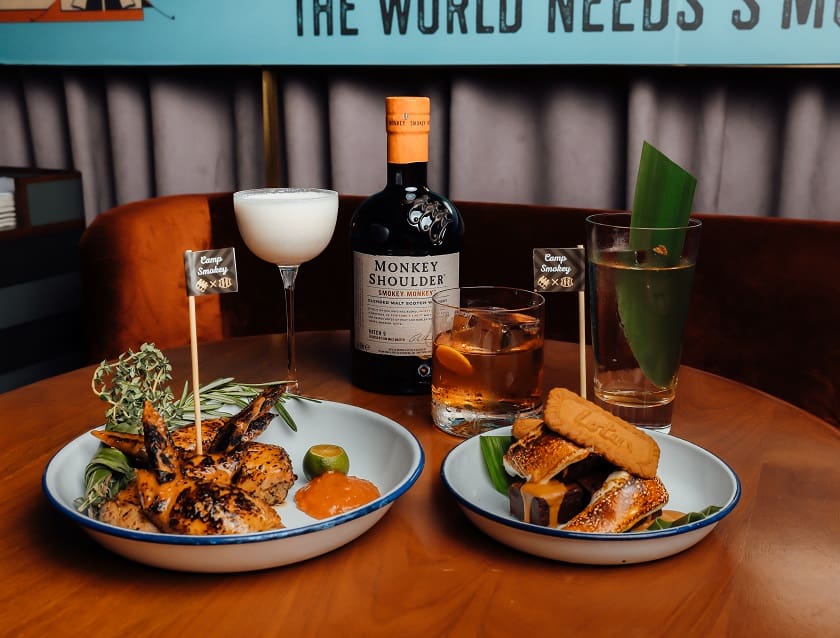 The Wild Highball (all drinks $25) has notes of coconut and bamboo leaves for a refreshing start, while the Campfire is the surefire favourite with its twist on the Rob Roy. The Smokey Monkey is infused with palosanto oak and hinoki cypress for additional sweet and woodsy dimensions. The Smoked Bananas will appeal to those who love fruity, tropical flavours, with a finish of chocolate liqueuer, cream and marshmallow. If you've worked up an appetite, then Put a Wing On It ($16) with grilled stuffed chicken wings loaded up with pork and prawn, and seasoned with lemongrass and sriracha. But you won't want to share The S'more, The Merrier ($14), a decadent snack of chocolate brownies, biscoff and torched marshmallows that puts the ooze into this camp experience. For a fun touch, you'll also earn Camp Smokey iron-on and sticker patches (yes, remember those?) on each cocktail ordered.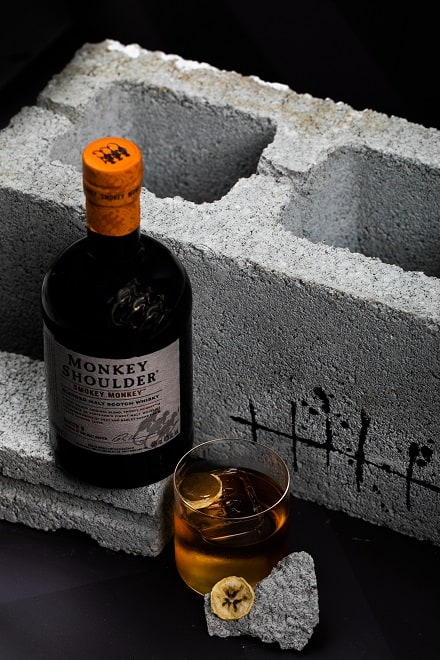 For more inspiring cocktails, head to these participating bars: Ah Sam Cold Drink Stall, Barbary Coast, Employees Only, Anti:dote, Heart of Darkness, IBHQ, Junior The Pocket Bar, MO Bar, Nutmeg & Clove, Potato Head Singapore, Sago House, Smoke & Mirrors, Tess Bar, The Bar at 15 Stamford and Tippling Club.
At Tippling Club, the Brass Monkey (That Funky Monkey) infuses bincho-toasted bananas and oven-baked hazelnut flavours into an Old Fashioned cocktail, while Smoke & Mirrors presents a New York Sour twist in The 3 Monkeys, with Cabernet Sauvignon, honey, lemon and egg white working together for fruity, smoky freshness.
SHARE