The best of Japanese offerings you don't want to miss this autumn season 2022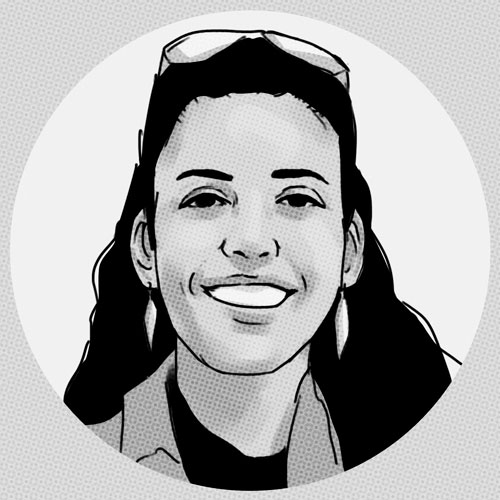 · 22 October 2022
·
Dining
Yakitori, Italian-Japanese fusion and bold, grilled Japanese fare – we bring you a roundup of some of the best newly opened restaurants in town.
Holidaymakers are all fired up with the reopening of Japan, with many planning getaways to the country at the end of the year. Here to whet your appetite for all things Japanese is a round-up of four new restaurants that offer everything from an authentic fine-dining experience to progressive fusion fare.
Hazuki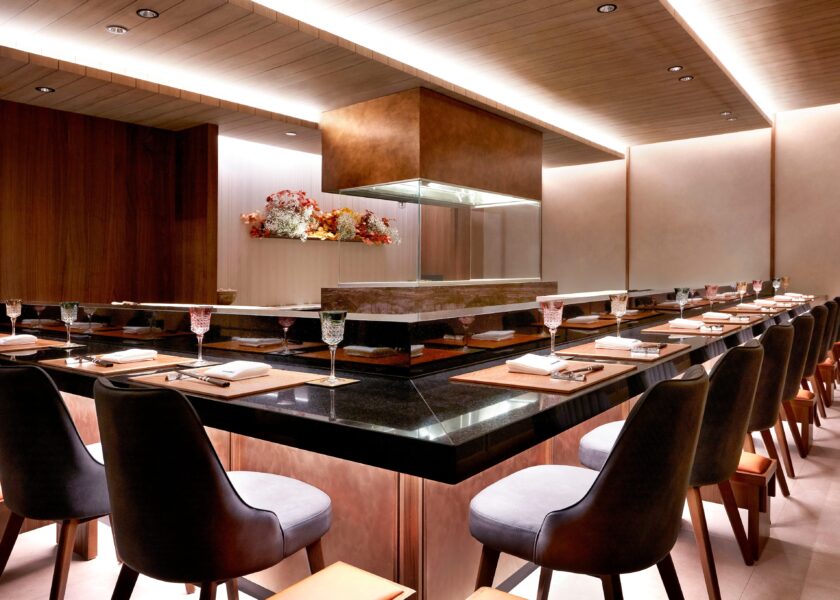 Brand new Hazuki (which translates to "moon in a clear sky") brings a sophisticatedly elegant and modern experience to the versatile Kyoto-style cuisine, brought to you by the same people behind Sushi Masaaki.
Helmed by the classically-trained chef Kenta Yamauchi, Hazuki draws references to his childhood memories of night fishing with his grandparents, under clear skies and a brilliant moon. It is a tribute to his down-to-earth roots, growing up on a small island in Kyoto with no electrical lighting, when the moon was guide and nature was his constant companion. Chef Kenta is formerly of Michelin-starred Gion Fukushi in Kyoto, and more recently, Ki-Sho and Tsubaki here in Singapore.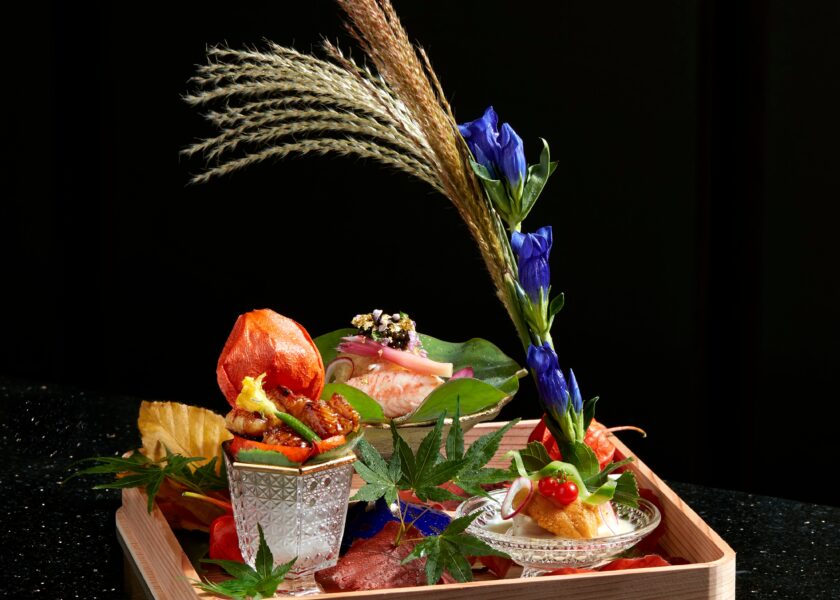 This is a reservations-only venue, and sliding doors open only to those with a special QR code. It marks the entrance into Hazuki's classically elegant lounge space accented with luxe decor from the Gucci homeware collection. From exquisite Kagami crystalware used by the Japanese Imperial Household Agency for official receptions, to the beautifully unique place settings crafted from 1,000 year-old yakusugi (cedar wood), every detail is carefully considered at Hazuki.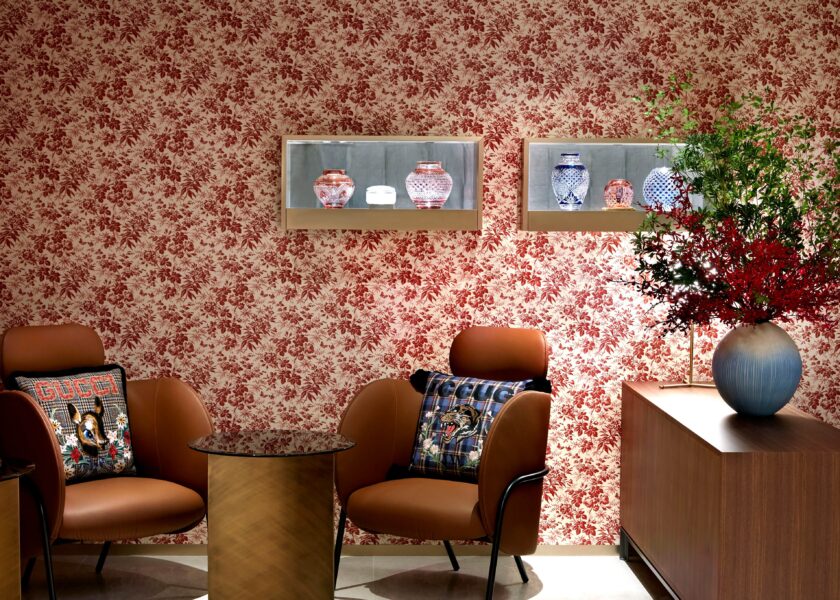 Choose to dine in the six-seater private dining room designed with fluted granite and walnut wood panels, or walk down the Gucci wallpaper draped corridor for the 12-pax counter seat space.
Together with sushi specialist Hirohito Tanaka (formerly of Michelin starred Sushi Ginza Onodera in New York), the 41-year-old Kenta meticulously sources each of Hazuki's ingredients from Japan. Expect the likes of shiro miso from a heritage Kyoto maker that supplies only to very select restaurants in Japan, to wild caught seasonal fish, culminating into expressions of the season through five menus (three for lunch and two for dinner), priced from $180 to $380.
Menu signature must-tries include a shabu shabu of A5 wagyu sirloin with black truffle, complemented by a slow-cooked broth concocted from artisanal Kyoto shiro miso comprising the best Hokkaido kombu and katsuobushi. Also unique to Hakami is the tender wild-caught awabi (abalone) from Chiba prefecture, served in a sauce blended from its own liver and 30-month-aged Parmigiano.
The stellar beverage menu here is not something to miss either. Appetisers can be paired with a finely effervescent Jacques Picard Brut; and sashimi with a smooth Sawahime Ginjo. The signature awabi in liver sauce is lifted by the nuanced Kameman Junmai Genmai-Zake; and the wagyu shabu shabu is best married with the lauded Bella Ridge Grenache.
Hazuki is at 04-18A, Takashimaya Shopping Centre, Ngee Ann City, 391 Orchard Rd, Singapore 238872.
Bincho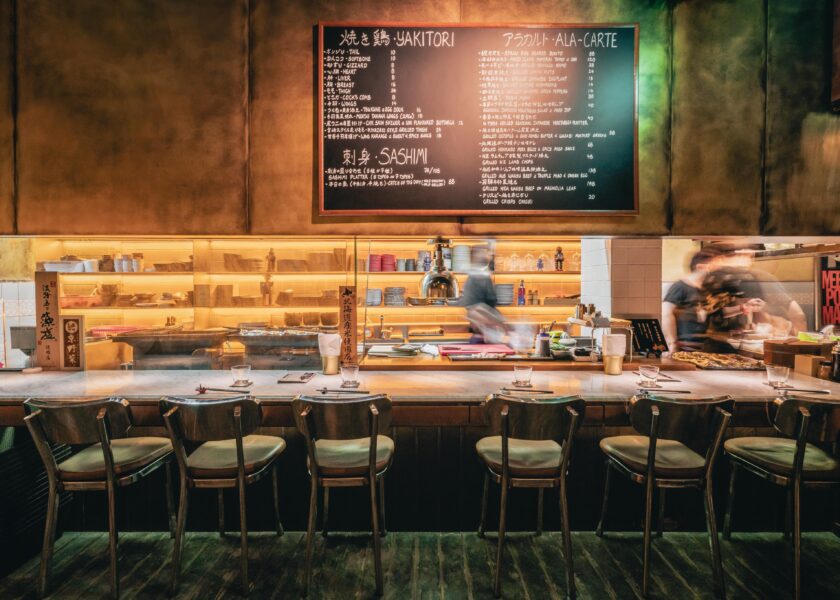 Nine-year strong Bincho raises the bar for Yakitori yet again after a month-long facelift, showing off its new and unique "hole-in-the-wall" yakitori restaurant and bar at night look, and transporting patrons into the cyberpunk, dystopian-esque alleyways of metropolitan Japan.
"Bincho", synonymous for the famed Japanese white charcoal, offers a selection of yakitori grilled over an open fire. It is the newest addition to the group of restaurant concepts like Michelin-starred Cloudstreet, Kotuwa and Fool. Bincho has recently undergone a change in management and will now be managed by chef Rishi Naleendra and his team.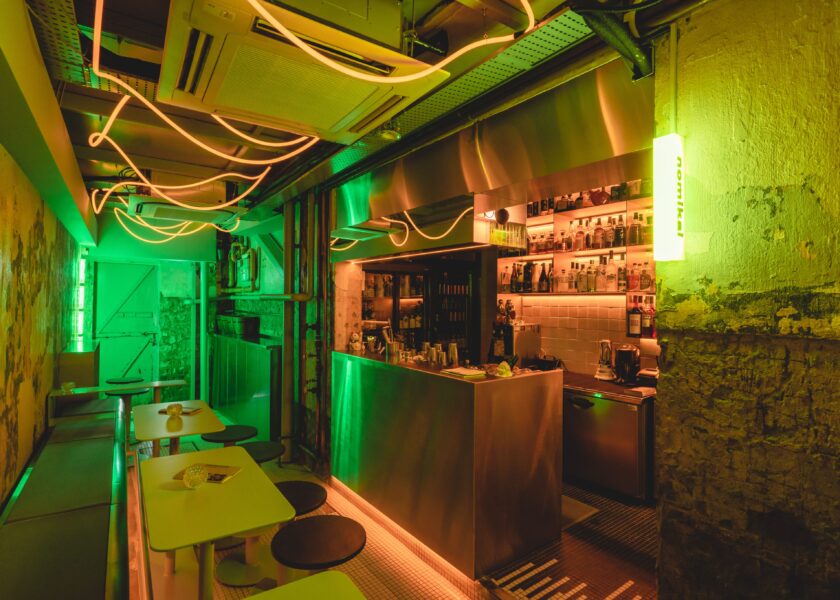 Tucked away in the heritage neighbourhood of Moh Guan Terrace (behind Hua Bee Restaurant), Bincho's newest look seamlessly marries Japanese culture with both vintage and modern industrial elements into a unique dining experience in a grungy, urban setting.
The intimate space is refreshed by Hui Designs and exudes underground and sci-fi vibes with a vintage charm. As one enters the venue, one is transported to the narrow alleys of Japan, accentuated by the custom-made lime green signage, "floating" LED-flexible light tubes, distressed walls, exposed pipes and mosaic-tiled floors.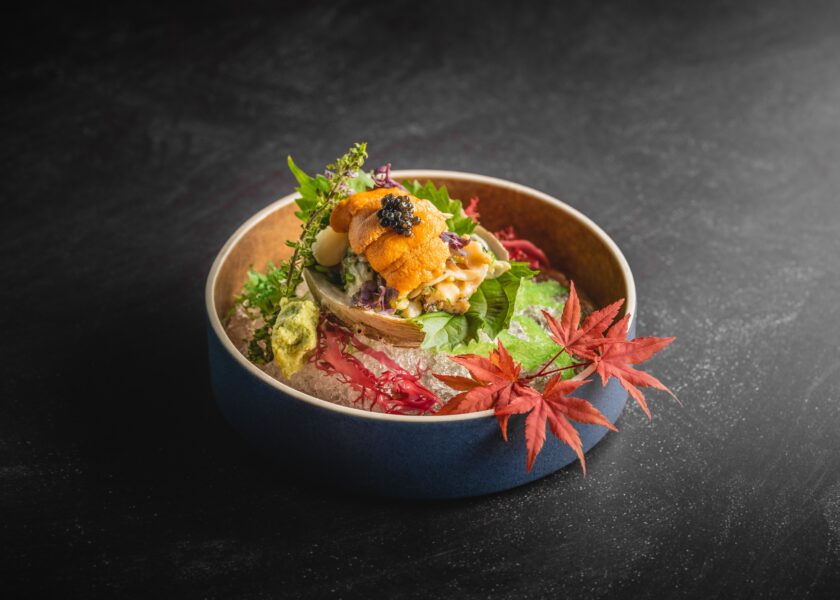 Bincho's kitchen continues to be helmed by executive chef Asai Masashi, who has already spent the last nine years creating innovative yakitori offerings at Bincho. Hailing from the Hyōgo Prefecture in Japan, Masashi brings an ever-changing array of seasonal dishes to diners to reflect Japan's 24 different micro-seasons. The menu at Bincho is refreshed frequently as he creates new dishes with the freshest produce available from Japan.
A must-try is his signature Yakitori Platter featuring various parts of the chicken, from the chicken thigh, breast, neck, wing and skin to its tail, heart, liver, gizzard, and cockscomb. New noteworthy dishes on the extensive a la carte menu include the Grilled Octopus with Shio Kombu Butter and Wasabi Mustard Greens ($58++), Seasonal Japanese Vegetable Salad with Miso Dip ($40++), and Grilled Hida Wagyu Beef on Magnolia Leaf ($158++).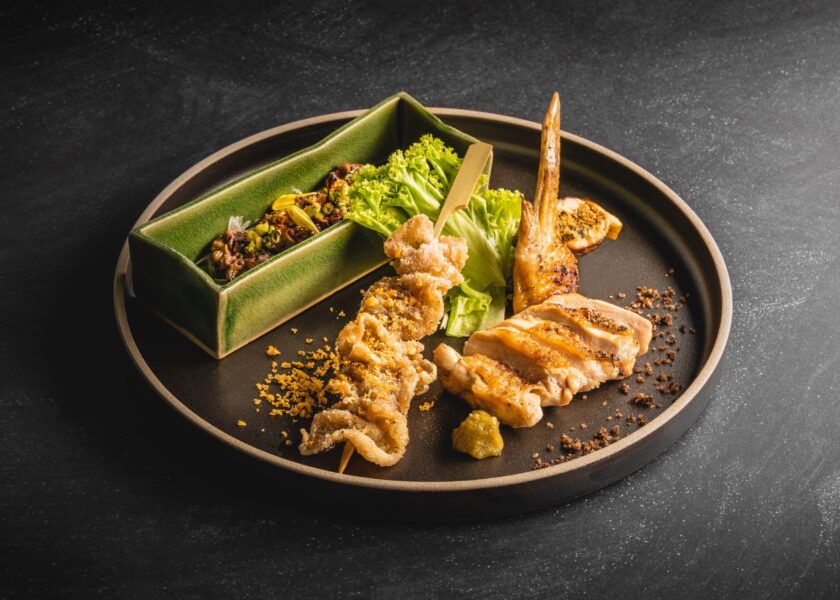 As part of the full Bincho dining experience, there is also a selection of different seasonal chef menus. Namely, the Ninja Set for lunch (from $78++) comprising a Don bowl, salad, appetiser platter, sashimi platter, grilled vegetable platter and a choice of main and dessert. For dinner menus, diners have a choice of the eight-course set menus. Choose between the premium yakitori Samurai Set ($178++), or the exclusive Shogun Set ($198++).
Finally, staying true to its Japanese roots, Bincho's bar presents an artisanal and progressive drinks menu. There are unique whisky classic cocktails using Japanese flavours and liquors, premium Japanese whiskeys (with some bottles exclusive to the restaurant), as well as premium sakes sourced from a certified Sake Samurai, in limited quantities.
Bincho is at 78 Moh Guan Terrace, #01-19, Singapore 162078.
La D'Oro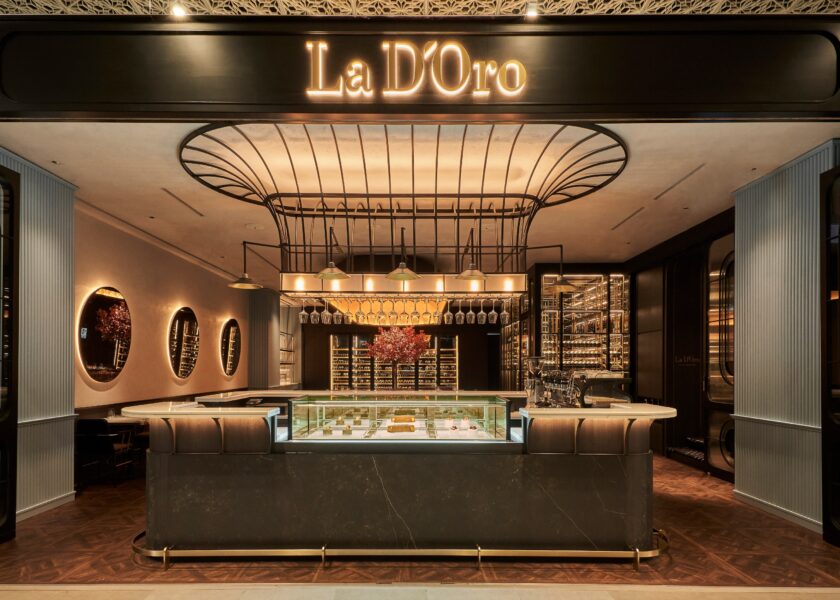 Translating to "gold" in Italian, La D'Oro presents Italian-Japanese cuisine using the best seasonal produce from both countries and finessed with Japanese technique and ingredients. Helming both concepts is chef-owner Yohhei Sasaki, a veteran Japanese chef with over 20 years of culinary experience in Italian restaurants across Japan, Italy and Singapore. Sasaki was most recently chef de cuisine at Il Cielo before seizing this opportunity to helm his first restaurant as chef-owner.
La D'Oro's all-day dining menu offers comfort food of Italian classics with some inspiration from Japan, with signatures such as The Insalata Caprese ($28) and Tagliatele Hokkaido Snow Beef A5 Bolognese ($36). Pizza Bismarck ($32) features a Japanese poached egg, mortadella ham, mushrooms and mozzarella cheese.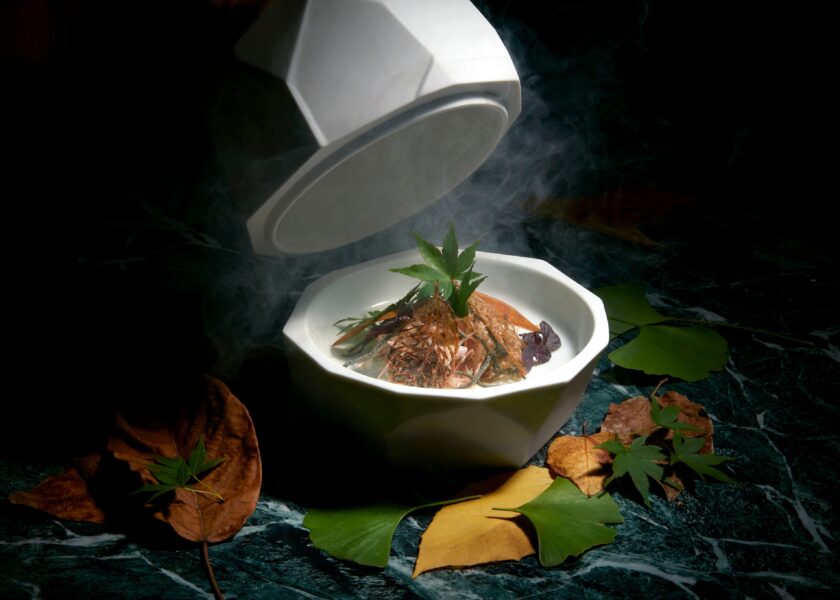 A 12-seater black granite counter surrounds an open kitchen, serving up a choice of Autumn Lunch Omakase ($98 for 3 courses or $158 for 5 courses) and Autumn Dinner Omakase($188 for 5 courses) or $258 (8 courses).
Sasaki spares no detail in execution here. Amuse bouche small bites such as "sushi" which is reinterpreted as a koshihikari rice cracker topped with lightly torched seasonal fish and ikura, and presented in a glass tower. Indulge in freshly shaved cheese ribbons of melt-in-the-mouth Raspadura cheese from Bella Lodi, Lombardy, served with the Bread course and yuzu butter.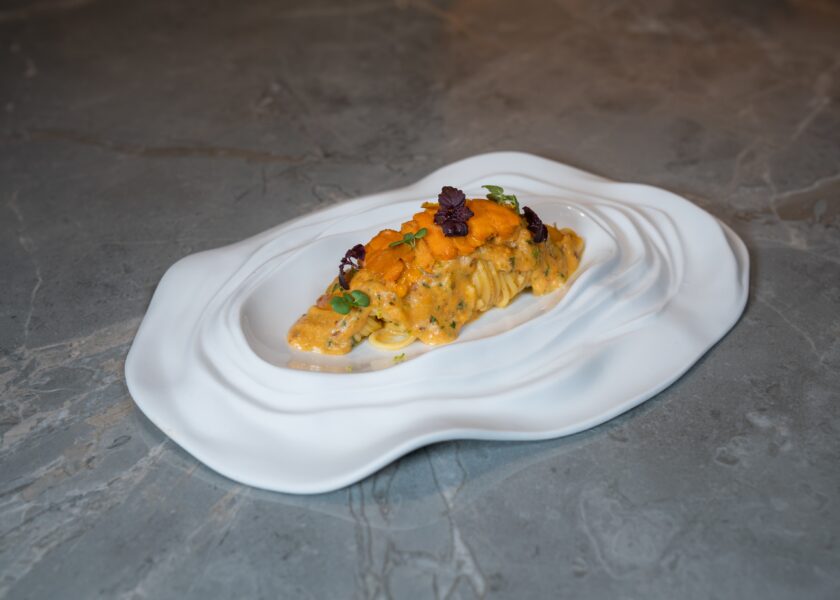 Don't miss his signature in the form of Linguine with Hokkaido Sea Urchin spiked with yuzu juice and topped with Sardegna bottarga – and more sea urchin.
The Wagyu Beef Carpaccio Consomme features two slices of lightly torched Niigata snow-aged A4 beef. Diners are encouraged to try it "dry" first with Italian porcini cream and powder, and then add the concentrated beef consomme for heightened flavours with the second slice.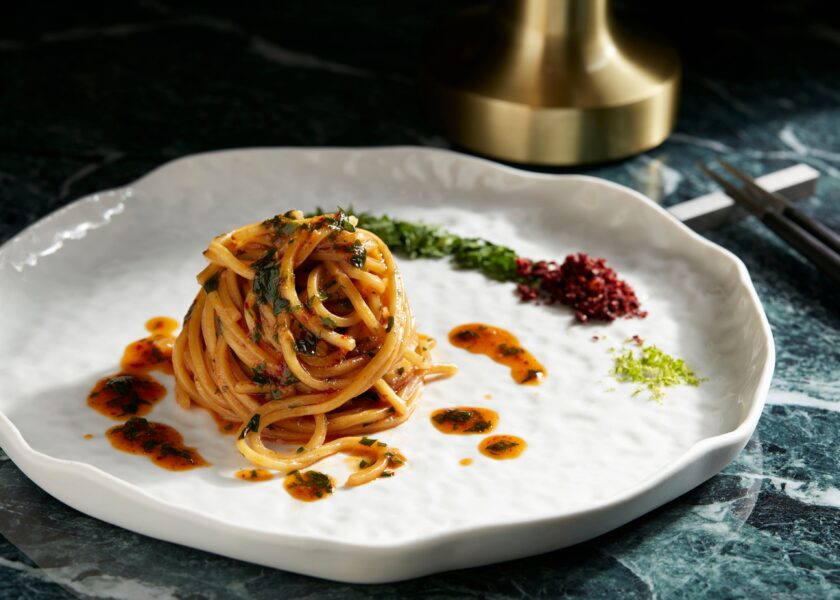 Finally, Sasaki surprises diners with his secret final Aglio Olio course at the end of the fine-dining experience. The dish was initially his remedy to any diner who is not totally satiated, and diners can choose between a hefty full size portion, a 50 percent portion or a small 20 percent portion.
But instead of classic olive oil-based aglio olio, this special version uses a concentrated housemade stock simmered for eight hours, made from French organic chicken, Australian chicken and black chicken, katsuobushi, niboshi (dried sardine), kombu and vegetables. The spaghetti is made with 100 percent semolina flour and very little water to achieve the chef's desired texture, and requires a ramen machine to cut it due to its firmness. Eating it with chopsticks completes the cheeky sensation of having a ramen supper.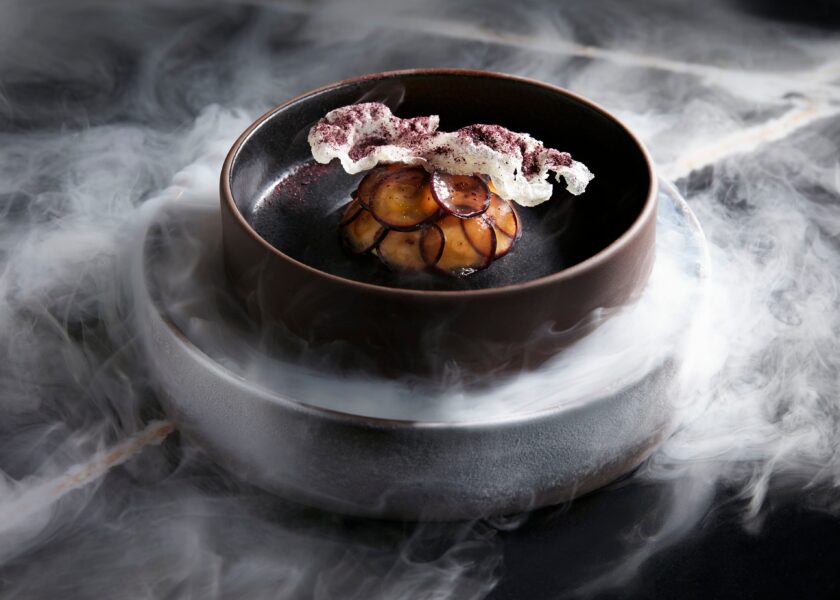 Also new to La D'Oro is acclaimed pastry chef Ohata Keiichi from two-Michelin-starred La Cime in Osaka, making this his first overseas role. Completing the dining experience are his signature desserts of calamansi and jackfruit espume in unique creations.
La D'Oro is at 333A Orchard Road, Mandarin Gallery, #01-16/17, Singapore 239987.
Wagatomo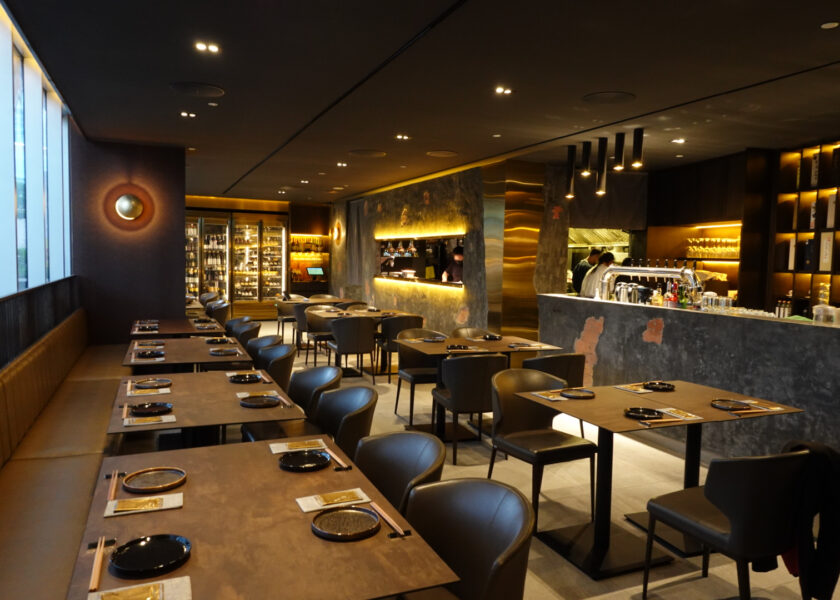 Helmed by chef Tomoyuki Kiga of Akira Back Singapore, Wagatomo is home to a bolder, smokier renditions of mod-Japanese cuisine with binchotan grills. Steering away from the conventional idea of Japanese cuisine once more after the opening of sister sando and butchery shop Gyu San, Kiga cooks up premium ingredients from his open kitchen using oakwood and a grill fired only by high-carbon Japanese white binchotan charcoal.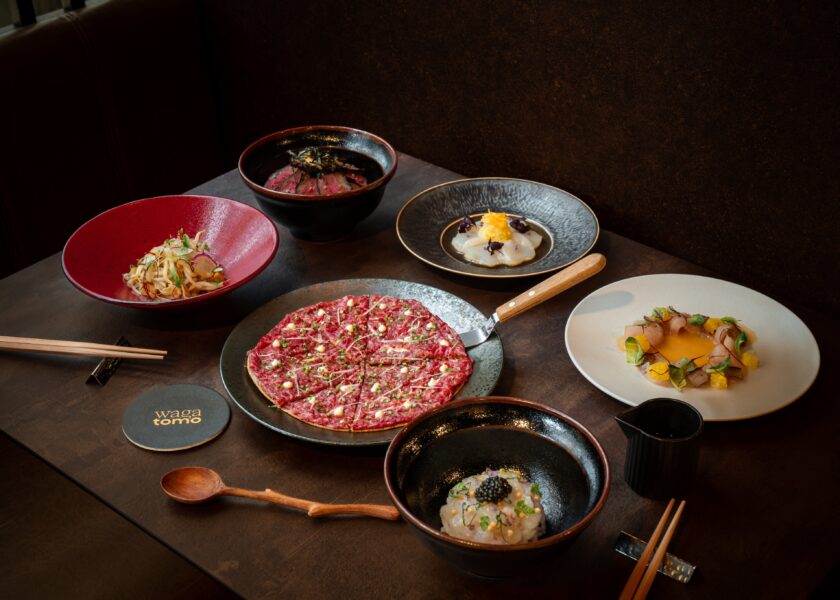 Wagatomo is a spinoff of the chef's name to carry dual meaning – "I am Tomo" and "We are friends" are both an ode to a place intended as a spot to create memories centred around good food, good conversations and good times.
Kiga brings his culinary prowess from stints at two-Michelin-starred restaurants like Ristorante Aso in Daikanyama, Tokyo, and Melisse in Santa Monica, USA. He also spearheaded the openings of Akira Back. During his time at Akira Back Singapore, the restaurant was awarded the Micheline Plate in 2018, 2019, and 2021. Now, Kiga is ready to play with literal fire, letting his charcoal grill set the pace.
Popular menu highlights include the A5 Wagyu Pizza featuring A5 Kamichiku Satsuma Gyu complemented with ponzu mayo, pickled myoga and yuzu kosho cream before being finished off with a drizzle of truffle oil. The Hokkaido Scallop features sashimi-grade hotate sliced thinly and served with a citrus nanbanzu, mango sambal and yuzu oroshi.
Hot plates include Scampi Ochazuke, the chef's rendition of the traditional ochazuke green tea over rice; and the A5 Tri Tip, slow-cooked for six hours with a sansho spiced rub and accompanied by charred onion puree. End the meal with the Monaka, a delicate wafer dessert made of shiratama mochi sandwiching house-made matcha ice cream within.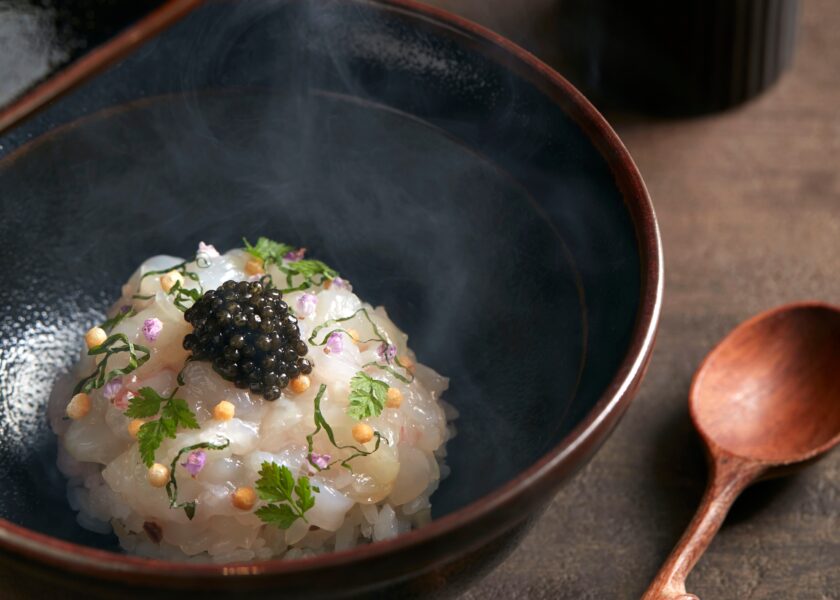 Looking for a quick lunch fix? Wagatomo's Set Lunch (from $25) offers quick donburi sets made for easy fuss-free eating on-the-go, inclusive of a house salad and monaka dessert. Choices include Don Tomo with slow-cooked wagyu, a hearty daikon steak and bamboo shoots; Buta Don ($32) for pork lovers, glazed with ume miso and served with apple fennel slaw; Tori Don ($28) for Wagatomo's buttermilk marinated boneless chicken; Sakana Don ($28) for barramundi katsu on rice with tomato sauce and grana Padano parmesan; meatless Yasai Don ($25); or the premium A5 Wagyu Don ($62) with miso confit garlic and miso garlic jus.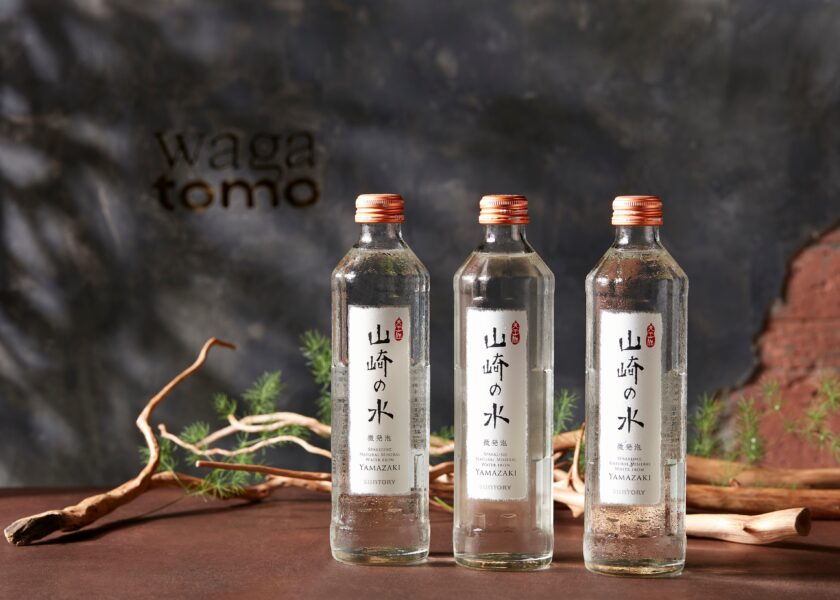 Finally, the beverage menu features an extensive selection of sakes, umeshu and Japanese craft beers. The restaurant also serves the ultra-premium bottled Yamazaki No Mizu, sparkling natural mineral water from the same water source that is used by the Yamazaki distillery (Japan's oldest distillery).
Wagatomo is at 5 Wallich St, #01-12 Guoco Tower, Singapore 078883.
SHARE