Garden feasting and a taste of the Mediterranean at Hortus, Gardens by the Bay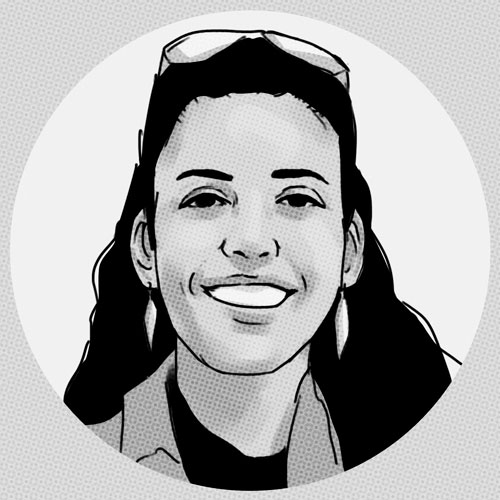 · 30 October 2021
·
Dining
The Mediterranean menu at Hortus highlights the beauty of quality produce in all its freshness and simplicity, imbued with fruity olive oils, fragrant herbs and spices
Housed within the Flower Dome at Gardens by the Bay, the verdant and brand new Hortus (formerly known as The Fennel Cafe) is the address for a sharing feast to celebrate the bright, fresh flavours of the Mediterranean. It's perfect when you're in Singapore's cool sun-washed dome against the most vibrant floral background possible, all inspired by the terraces of the Mediterranean.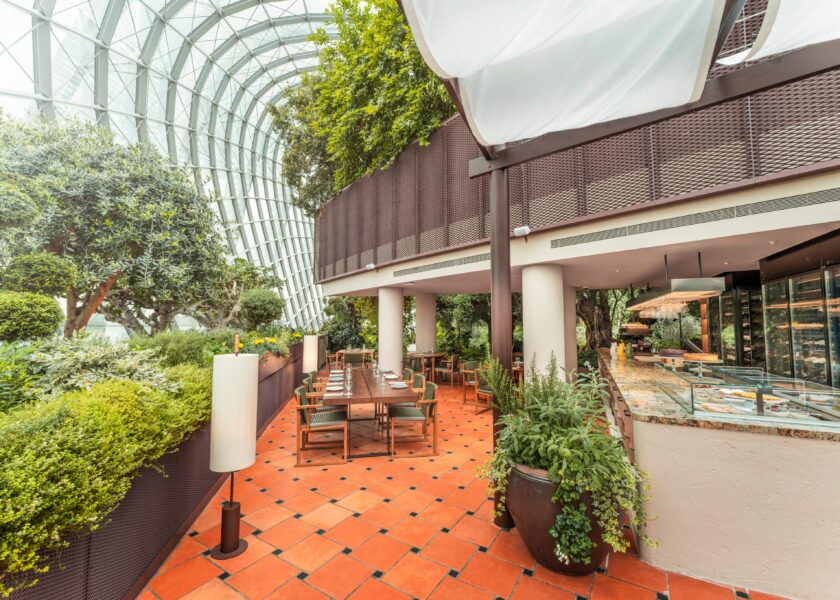 Teak chairs wrapped in forest green and grey paracord surround natural wooden tables, reflecting the tones of the olive trees at Hortus' entrance. A bar counter was custom built with shelves, brick and rough plaster in a nod to the natural, organic feel of Greek cabinetry and fixtures. A pergola draped in light cotton linen and creepers –synonymous with structures found in the vineyards of Italy – takes pride of place, providing guests shield and shade from the afternoon sun while lighting up at night to showcase a romantic, intimate spot for dining beneath the stars.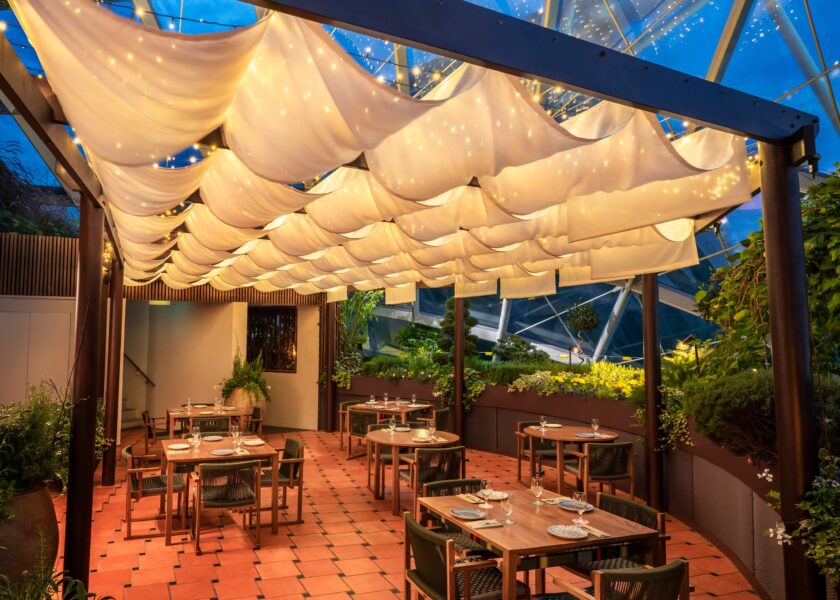 Owned and helmed by chef Michael Wilson, in partnership with Unlisted Collection, the heart of the Mediterranean cooking is reflected in simple dishes thoughtfully prepared to highlight the inherent deliciousness of quality produce.
"We wanted to provide guests with a real escape to the Mediterranean, creating a space and an unadulterated taste of the region with food and flavours I personally love to eat every day," says chef Wilson. A selection of dishes are also freshly prepared on the restaurant's wood grill, and in keeping with the restaurant's philosophy, meat and seafood are marinated with little more than fresh herbs and spices, then simply grilled to allow the beauty and deliciousness of quality produce to shine through.
Expect a menu that is simple and uncomplicated and delicious food; essentially reflective of the kind of food that Wilson loves to personally eat and plates he would readily serve if you came to a barbeque in his own home. Refreshing salads, dips and home-baked breads alongside heartier mains, tagines and rustic dishes straight off the wood grill are served on blue and white plates sourced specially, completing the colourful Mediterranean experience.
Whether ordering individually or sharing plates, you can't go wrong when starting off with a selection of dips that include muhammara (a spread of charcoal roasted bell pepper, pomegranate molasses and walnuts); taramasalata (smoked cod roe from Greece blended with garlic and almonds) to enjoy with house-baked pita; and Pane Carasau, a crisp Sardinian flatbread.
Other small plate highlights include the Amberjack Crudo featuring thin slices of fresh amberjack dressed with pomegranate, mint, dill and extra virgin olive oil before being finished with pomegranate molasses and bottarga.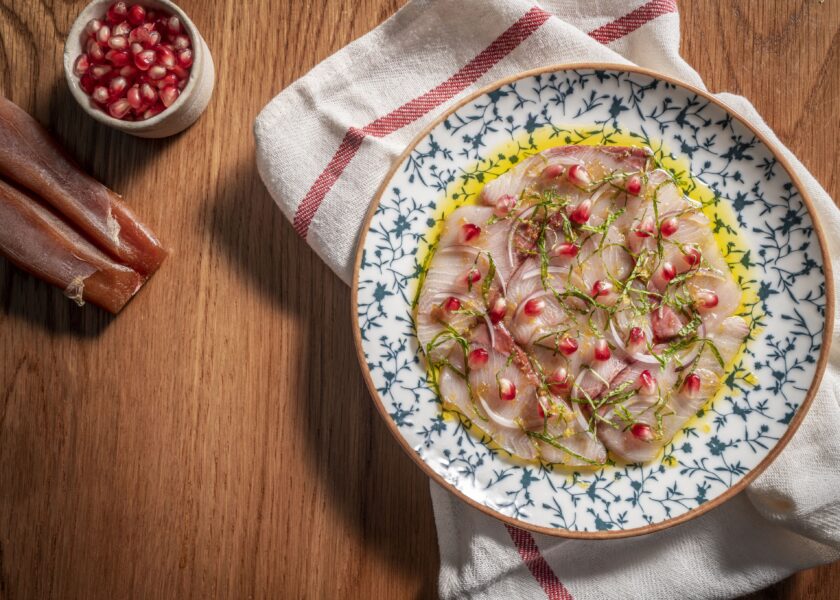 Vibrant vegetable dishes and salads include a refreshing Watermelon salad with confit Kalamata olives (the olives are cooked with preserved lemon, chilli, garlic, olive oil and rosemary), Greek feta, with thinly sliced red onions, fresh mint and basil.
Also equally stunning and delicious are the wood-grilled Vine Ripened Tomatoes, crowned with creamy burrata, sumac, dill and parsley.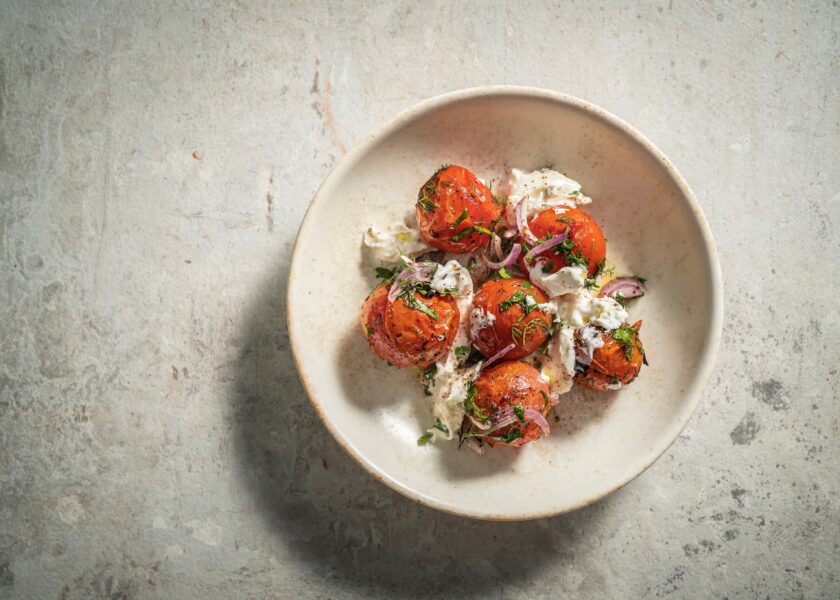 For larger plates, choose between the quintessential Tunisian Shakshuka and the equally sumptuous and traditional Çilbir, where Turkish eggs are served over sheep's yoghurt, dill, brown butter and Aleppo pepper, accompanied by freshly grilled asparagus.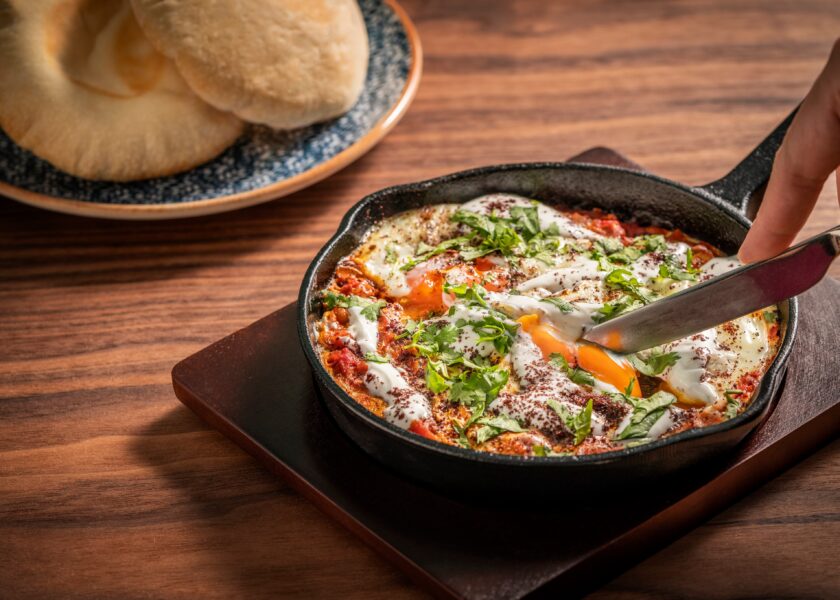 Another must-try are the Venus Clams, simply steamed with raki (an alcoholic drink from Turkey made from twice distilled grapes and anise), garlic and olive oil to showcase the beautiful briny flavours of the ocean. It is perfectly complemented by the house baked pita to mop up all that garlicky goodness.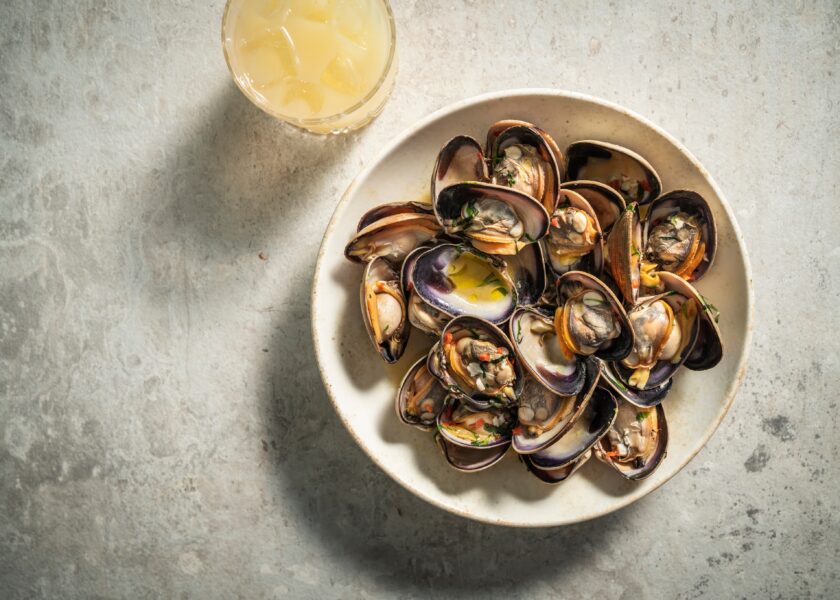 For something heartier, the Lamb Tagine is cooked in sweet spices, prunes and apricots, served in an authentic earthenware tagine and paired with hearty wheat pilaf. The Spatchcock baby chicken is lathered in Merguez spices, lemon and olive oil before being cooked till juicy and succulent.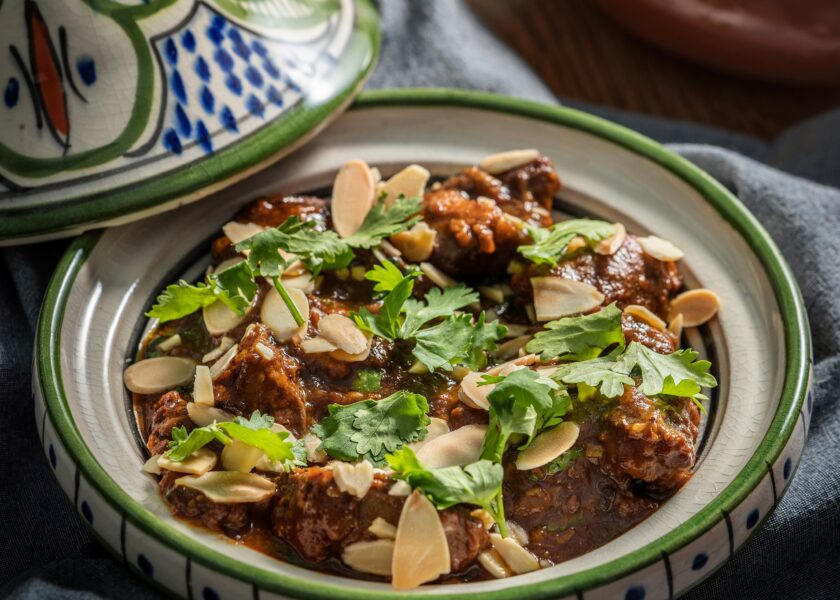 Seafood lovers will like the Whole Baby Fish (currently Seabass from Corsica) which is grilled with a melange of oregano, capers and lemon, while Fremantle Octopus is simply charred and paired with a spicy green harissa. Likewise, the hearty Amberjack Collar is coated in house made garum (fermented fish sauce), fried and coated in a merguez spice paste, before being served with a shaved fennel salad dressed with mint and dill.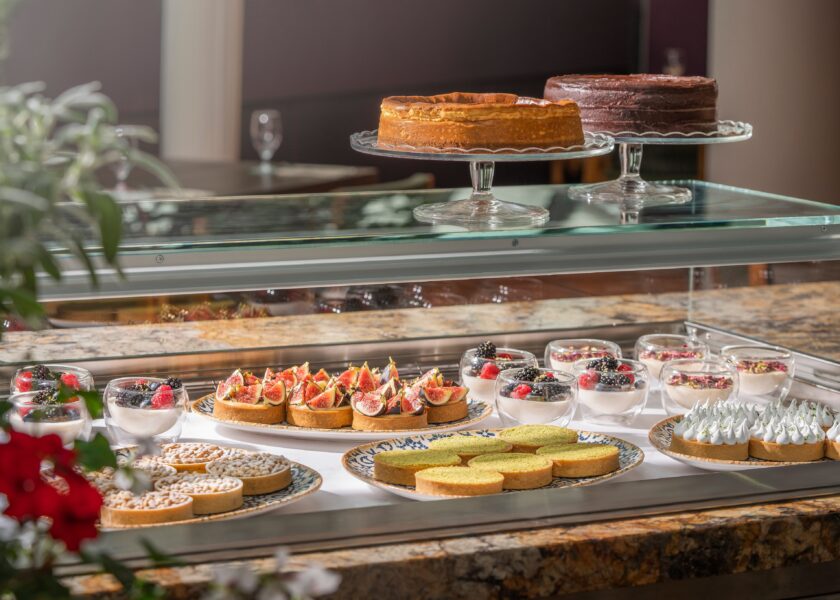 Alternatively, Hortus also doubles up as the perfect venue for afternoon tea or just coffee and cake. Diners can choose from the gorgeous display of cakes, pastries and tarts on daily rotation, or go for the more leisurely seasonal Afternoon Tea Set (served from 3pm to 5pm) featuring an array of sweets, savouries and Devonshire scones to be enjoyed with Jing tea or coffee. Think Confit Tomato Tarts, Gougères, Coconut and Rose Lamingtons, Financiers with Fennel Pollen, and more dainty delights.
18 Marina Gardens Dr, 01-09 Level 2 Flower Dome, Singapore 018953. Tel: 6702 0158
SHARE