Dining
The Future of Fast Food – 3 Different Cuisines Under One Roof
· 15 December 2020
Nestled in a cosy nook of Ann Siang Hill – the acronyms forming the namesake of 8ASH – the newly renovated shophouse boasts a tech-driven kitchen on the first floor, with dining space on the second. Prior to opening in October, 8ASH operated solely as a kitchen serving the online delivery and takeaway needs of the various brands under the Ebb & Flow Group.
The retro neon-lit dining outfit is helmed by head chef Addis Tan, who has over 14 years of experience under his belt working in some of Singapore's most prestigious establishments such as Garibaldi and Ricciotti, and who is an ardent supporter of plant-based food.
American and Japanese influences are heavily found across the brands, materialising in the form of the food available on the menu. Think iconic burgers and Japanese bowls, remastered with premium ingredients such as caviar and ikura freshly flown in from Hokkaido, where 8ASH gets most of its ingredients from.
Mirai Burgers is the diner's American-Japanese burger concept, offering creations that use classic Japanese flavours and cooking techniques. For instance, popular crowd favourites include the Ultimate Fish & Caviar Burger ($22) featuring hake filet and caviar tartrate enveloped in fluffy brioche; and Yuzu Karaage Burger ($14), with fried chicken in yuzu kyosho batter, American slaw and mature cheddar.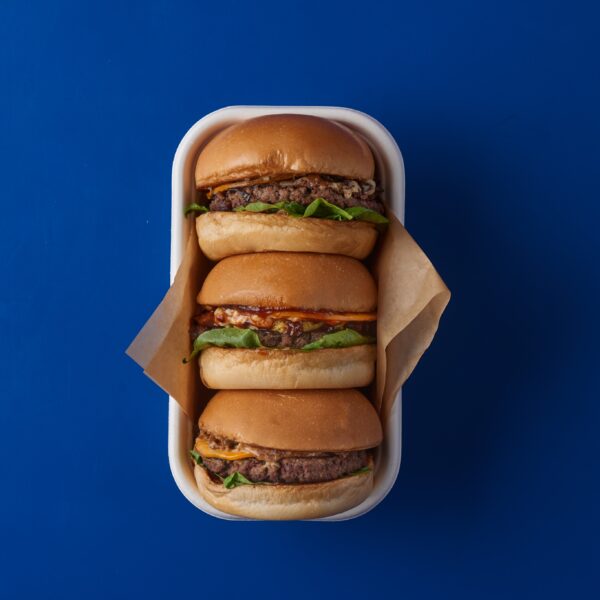 Vegan Love Handle Burgers are the other burger concept under the same roof, made using Impossible(™) patty.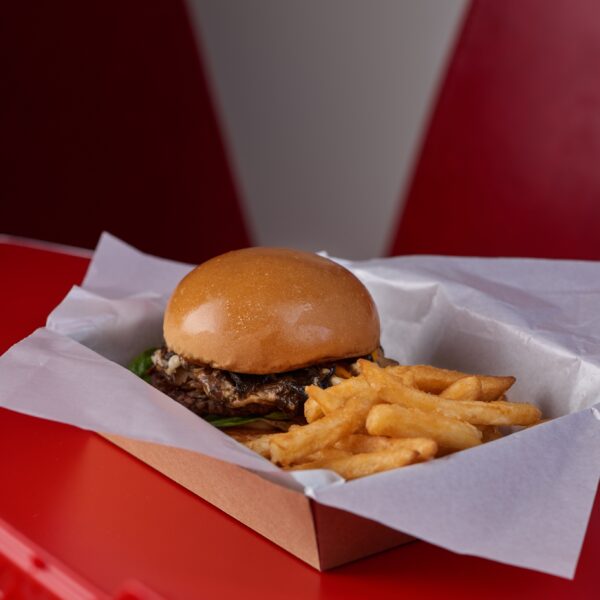 Finally, diners looking for casual-luxe Japanese set meals perfect for sharing will like Hoshi Hill. Expect novel creations such as Hokkaido scallop chilled somen ($25) topped with tangy ponzu jelly and ikura; and the Hoshi Wagyu Steak ($18) for perfectly tender Australian Wagyu Picanha.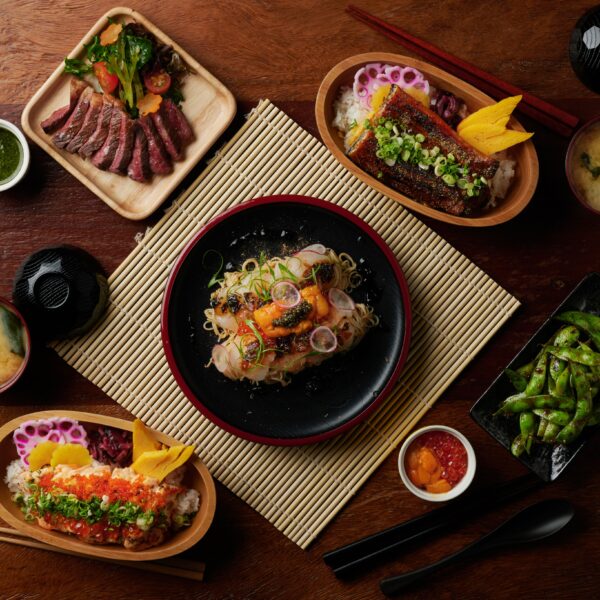 Says Chef Tan:
How important is it for restaurants to be able to pivot now and do something unusual such as offering 3 different types of menus under one roof?
Competition is strong in the F&B industry, especially when it comes to casual dining. We have to be able to adapt and be creative about running a business. Having three concepts under one roof is unconventional, but I think it works! Not only is it new and exciting, but it allows us to experiment with something new every day and pushes us out of our comfort zone which I think is important for chefs.
What made you decide to go with the three food options that you have – namely Hoshi Hill, Mirai Burgers, and Love Handle Burgers?
As a technology-led F&B company, we use AI to understand the tastes and preferences of our customers, analysing behavioural data points to map trends and buying intent of different consumer groups in Singapore. We found that people were really enjoying burgers and Japanese food, as well as a steady increase in demand for vegan and vegetarian options, hence the options that we have.
How hard/easy has it been to source for premium Japanese ingredients?
We actually have a sister company named Supafresh Japan, which brings in fresh and premium Japanese ingredients on a weekly basis, direct to consumers and to our restaurant partners as well. So it's been quite easy to procure the ingredients we need.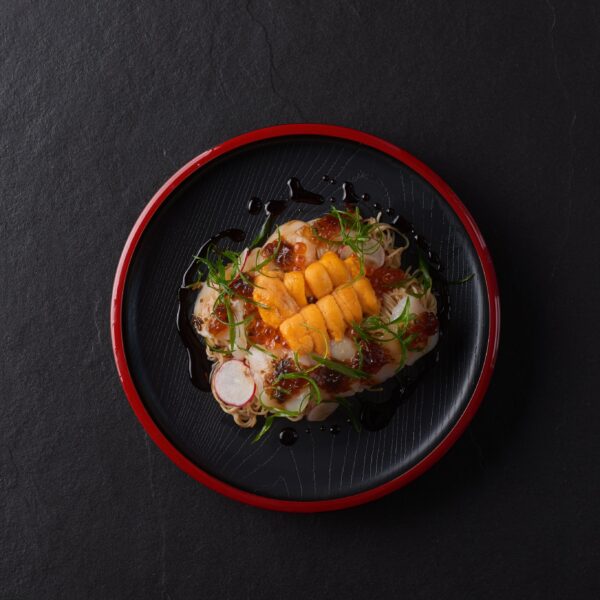 How do you feel about the demand for vegan options compared to usual meat and vegetarian options on your menu?
I feel that the demand for vegan and vegetarian options have been on the rise this past year. Not only are more people adopting the vegan lifestyle, but they are willing to try plant-based food as well. We've also made Love Handle Burgers taste as close to regular burgers as possible, which reassures people and makes them want to try it more.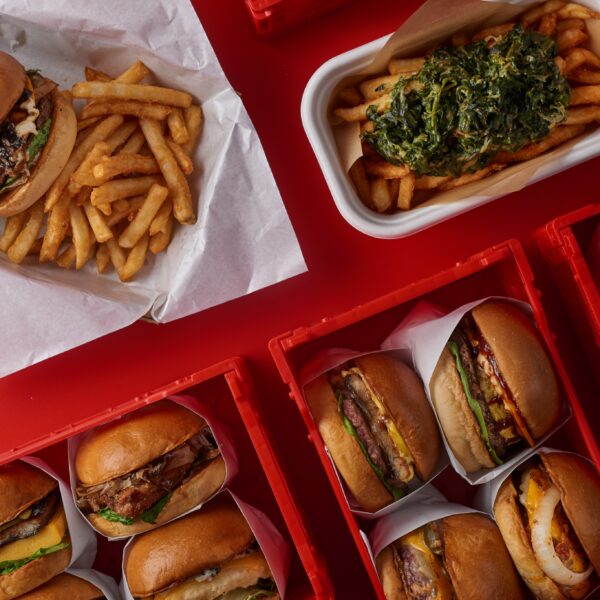 8 Ann Siang Hill, Singapore 069788. Tel: 8233 0113
SHARE