News
Happy Hour: Celebrate local flavours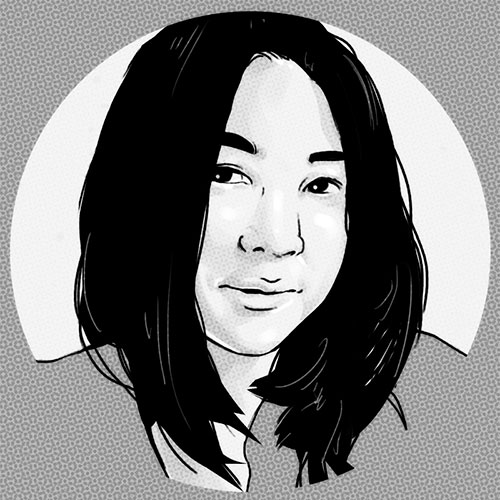 · 7 August 2020
Gudsht
During Circuit Breaker, a colourful new bottled cocktail brand sprang up, instantly catching everyone off-guard with their fun labels and even more fun flavours. Their name is Gudsht, and they've indeed got good stuff, being the offshoot of Elite Bar Solutions, a well-regarded 12-year-old bar events company. While their core range includes must-trys like Mao Cha ($20), based on Thai bubble tea, and Cheng Tng Gao ($20), an uncanny alcoholic version of the local dessert, it's the many seasonal collaborations that ups the game.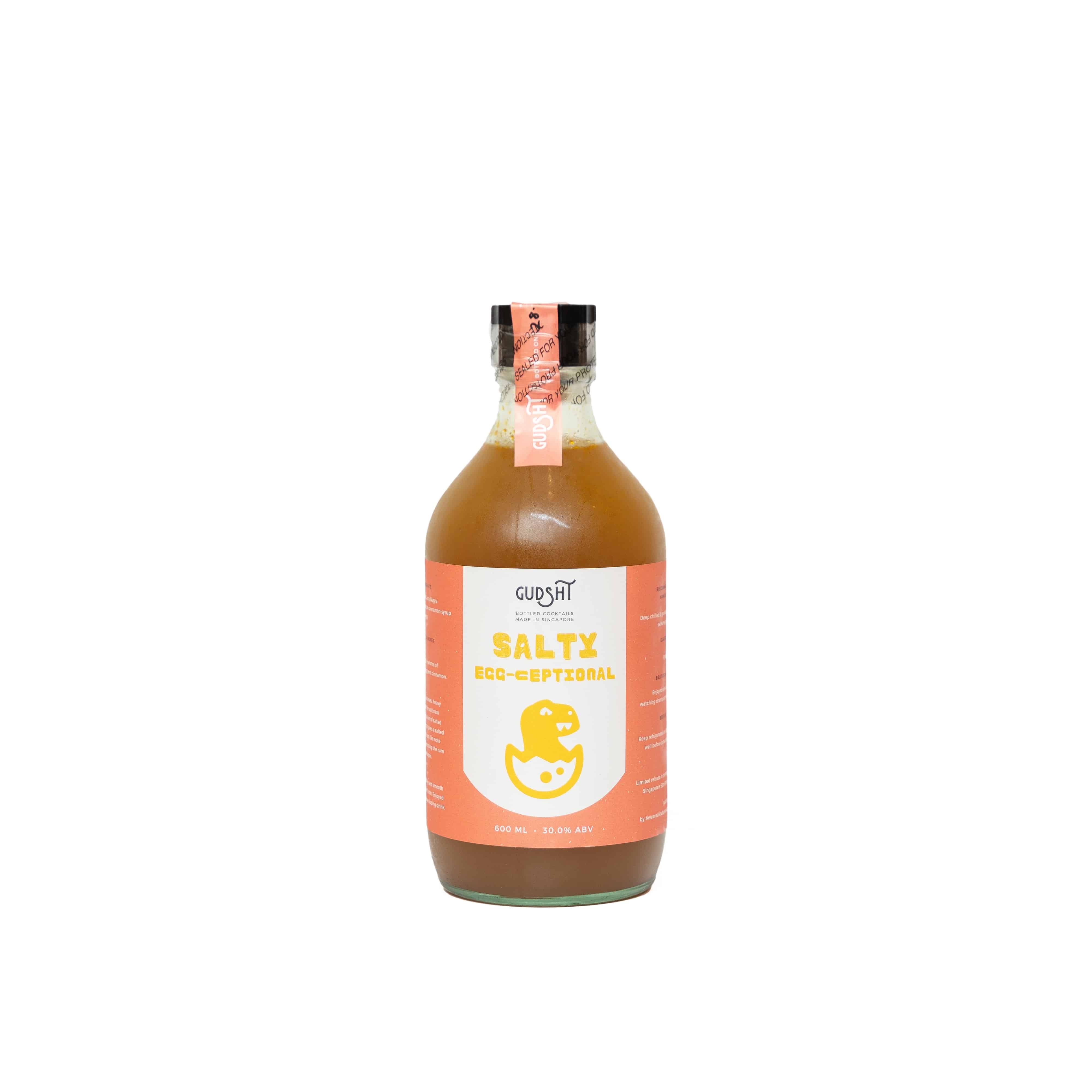 For National Day, The Limited Release flavours are Neslo Gao Peng and Salty Egg-ceptional (from $55 for both, also available individually). The Neslo Gao Peng is instantly recognisable, using white cacao and freshly brewed coffee together with Milo and honey to resemble the breakfast favourite. The alcohol comes in the form of Haku Japanese vodka and a bite from Angostura bitters, which kicks in at the end. Salty Egg-ceptional had us feeling sceptical until we slow-sipped it over ice, and discovered how well the sweetness of Bacardi rum and slight saltiness of salted egg yolk interacts. The main impression is of rum and cinnamon, underscored by a spicy salinity, in a spirit-forward style. Till 31 August from gudsht.org
Nutmeg & Clove
Colin Chia, the founder of Nutmeg & Clove, and Willin Low, the founder of Wild Rocket and Roketto Izakaya, have a long friendship that has led to this timely collaboration for National Day. Just 55 bottles of Garden City Negroni ($65, 250ml which serves 3) is up for sale this weekend, inspired by Nutmeg's botanical prowess and Roketto's mod-Sin expertise. The Negroni features floral Hendrick's Gin that blends seamlessly with torch ginger flower (bunga kantan) and rose, with a fruity sourness from lychee vinegar and bittersweet finish from clarified Campari. Even better, each bottle comes with a voucher for a dessert and cocktail pairing at Roketto Izakaya, both featuring the Singapore Sling. Till 9 August while stocks last from nutmegclove.com

DFS Group
Duty-free shopping is still within reach, as DFS Group – which exited Changi Airport this year – has launched its own e-commerce channel for drinks lovers, featuring over 200 wines, spirits and beers from around the world.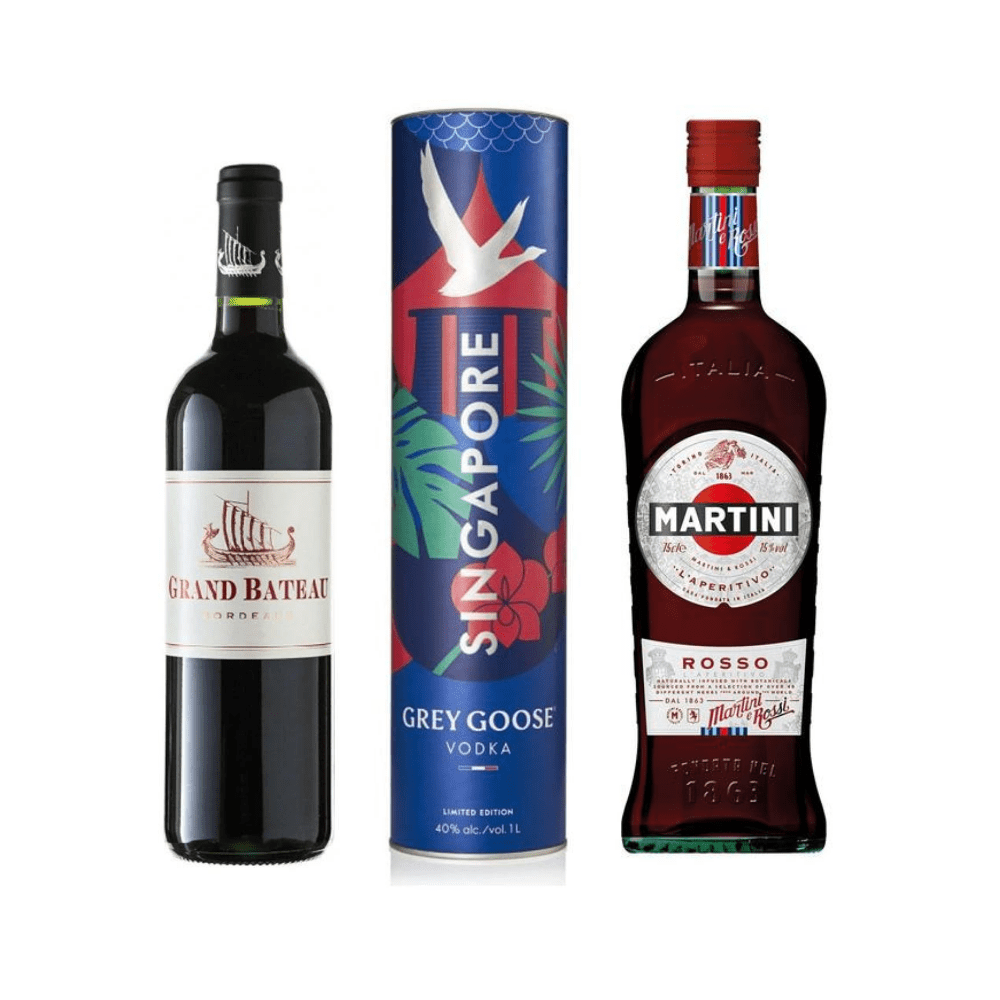 In celebration of National Day, they've put together special locally-themed sets to toast to the nation's 55th birthday. Check out the Original Raffles Hotel Singapore Sling and DOM Benedictine ($89) set, which is ready to drink over ice, or the Absolut and Tiger Crystal bundle ($89). The Absolut is a Singapore limited edition bespoke bottle, featuring a Garden City theme unique to the island-state; while the Tiger Crystal is an extra smooth version achieved using cold filtration.
Till 9 August from shop-singapore.dfs.com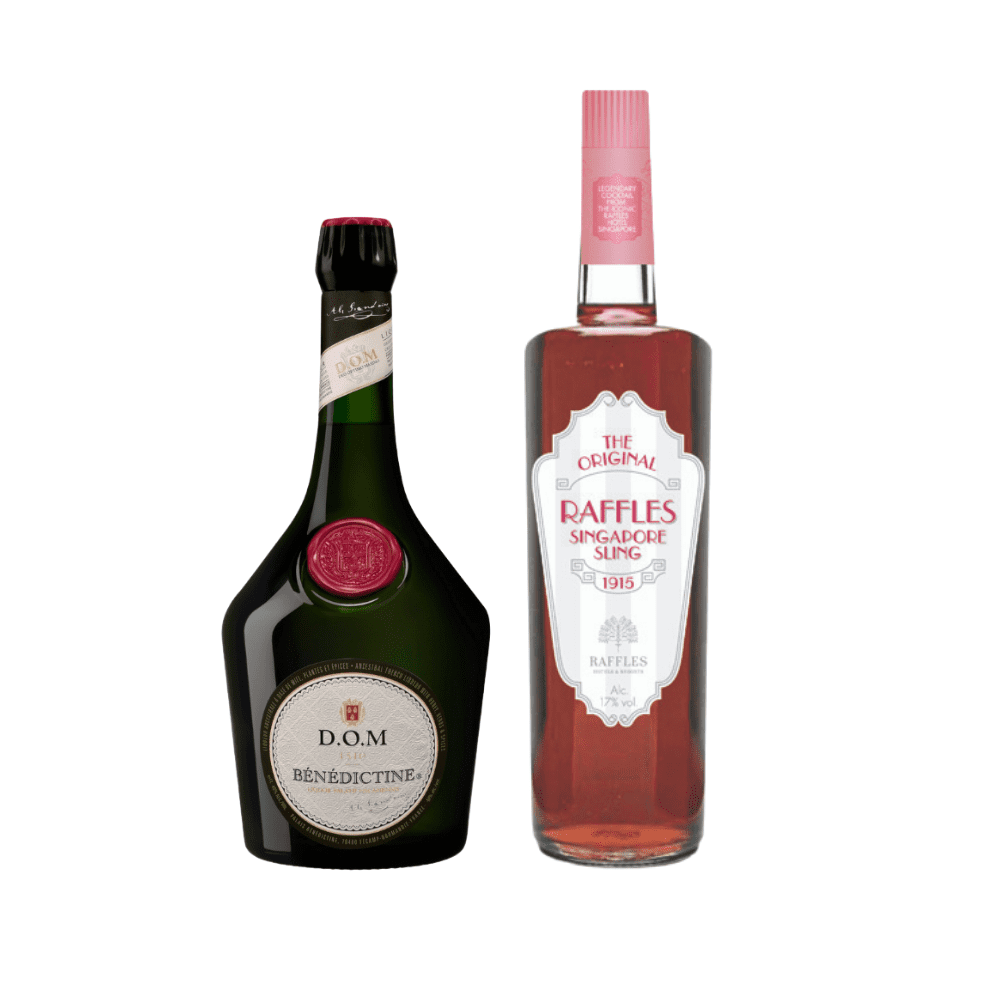 SHARE