Game of Thrones Single Malt Whisky Collection launches in Singapore
Winter has come with Johnnie Walker's White Walker. Stave off the cold, long wait for season 8 of the fantasy drama with Diageo and HBO's Game of Thrones Single Malt Whisky Collection.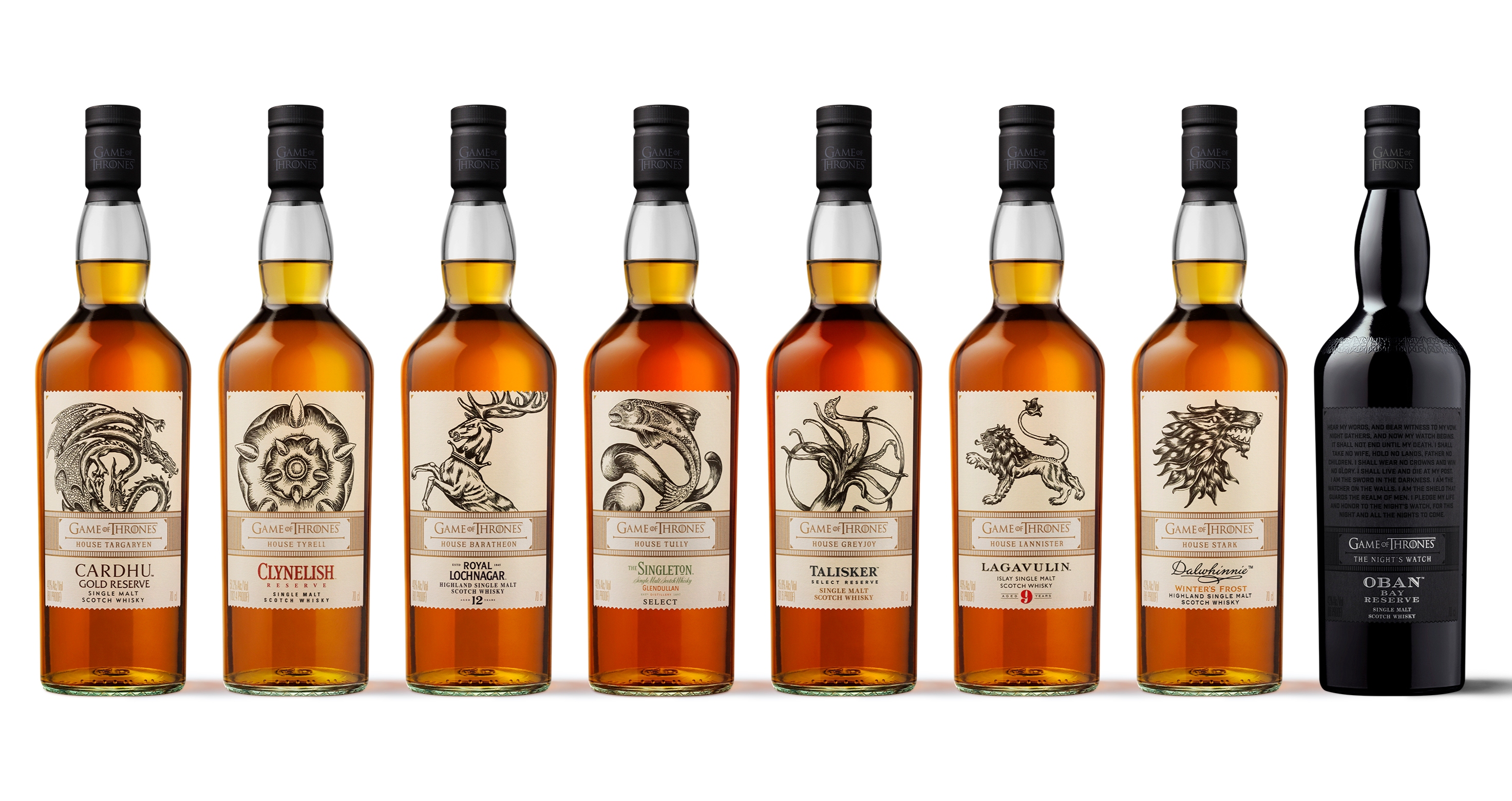 With the release of Games of Thrones season 8's teaser trailer just a month ago, fans have been buzzing with excitement over the final chapter of HBO's adaptation of George R.R. Martins book series. As a tribute, Diageo and HBO have partnered up to release the limited edition whisky collection, retailing for $1,188 for eight unique bottles. April seems far away, but with the spirit of Westeros embodied in this whisky, why not enjoy a dram or two while you wait?
Each bottle bears the crest of one of the iconic houses, and the whisky chosen features similar characteristics to its namesake. House Stark is represented by Dalwhinnie's Winter Frost, one of the highest distilleries in Scotland with a climate fit for the men of the North; The lush greenery of Highgarden is shown through House Tyrell's Clynelish Reserve, a light and floral brew with complex terroir; Oban distillery sits beneath a steep cliff much like Castle Black of the Night's Watch, producing a rich, spicy single malt.
The gorgeously illustrated crests on the packaging make for wonderful centerpieces for your inevitable episodic Game of Thrones viewing sessions. Your friends will be grateful if you share shots of whisky with them. And you know what they say: A Lannister always pays his debts.
The collection is available at all 1855 The Bottle Shop stores or online from AsherBWS.