Here are the wine events you can't miss
This October and November, wine connoisseurs get to indulge in spectacular wine pairing programmes featuring Ao Yun Bordeaux blend and Krug Champagne.
Above and Beyond
Skirt at W Singapore – Sentosa Cove truly goes beyond the pale with the first instance of Ao Yun by the glass that we've come across. Yes, the exceptional luxury wine made by LVMH fits the theme by being grown about 2,200m above sea level in Yunnan, Shangri-la. In a four-course set dinner, it is befittingly paired with A5 Miyazaki Wagyu beef rib cap. The elegantly marbled beef is grilled to tender pink doneness (ideally), and served with black garlic puree that heightens the purity, silkiness and power of Ao Yun 2014, its second vintage.
While working your way to the Ao Yun, the other dishes are not lacking in wow factor. The first course of Foley's jumbo scallops is a complementary match with Cloudy Bay Te Koko as expected, with kombu dashi especially bringing out the wine's fine minerality. The second course of maple leaf duck breast allowed the mellow, juicy duck to shine – it was almost too subtle for the big-boned, inky Terrazas Single Vineyard Malbec 2014. To finish, caramel popcorn sundae and Cloudy Bay Late Harvest Riesling keep things unfussy and to the point. The four-course dinner with five wine pairings (including a glass of Veuve Clicquot Rich cocktail on arrival) is priced at $188, a worthwhile price considering Ao Yun 2014 retails for about $500 at select wine shops.
Our wine editor's verdict: make your booking quick, the must-try programme runs for a limited period from 16 to 25 October. Reservations required. W Singapore – Sentosa Cove, 21 Ocean Way. Tel: 6808 7278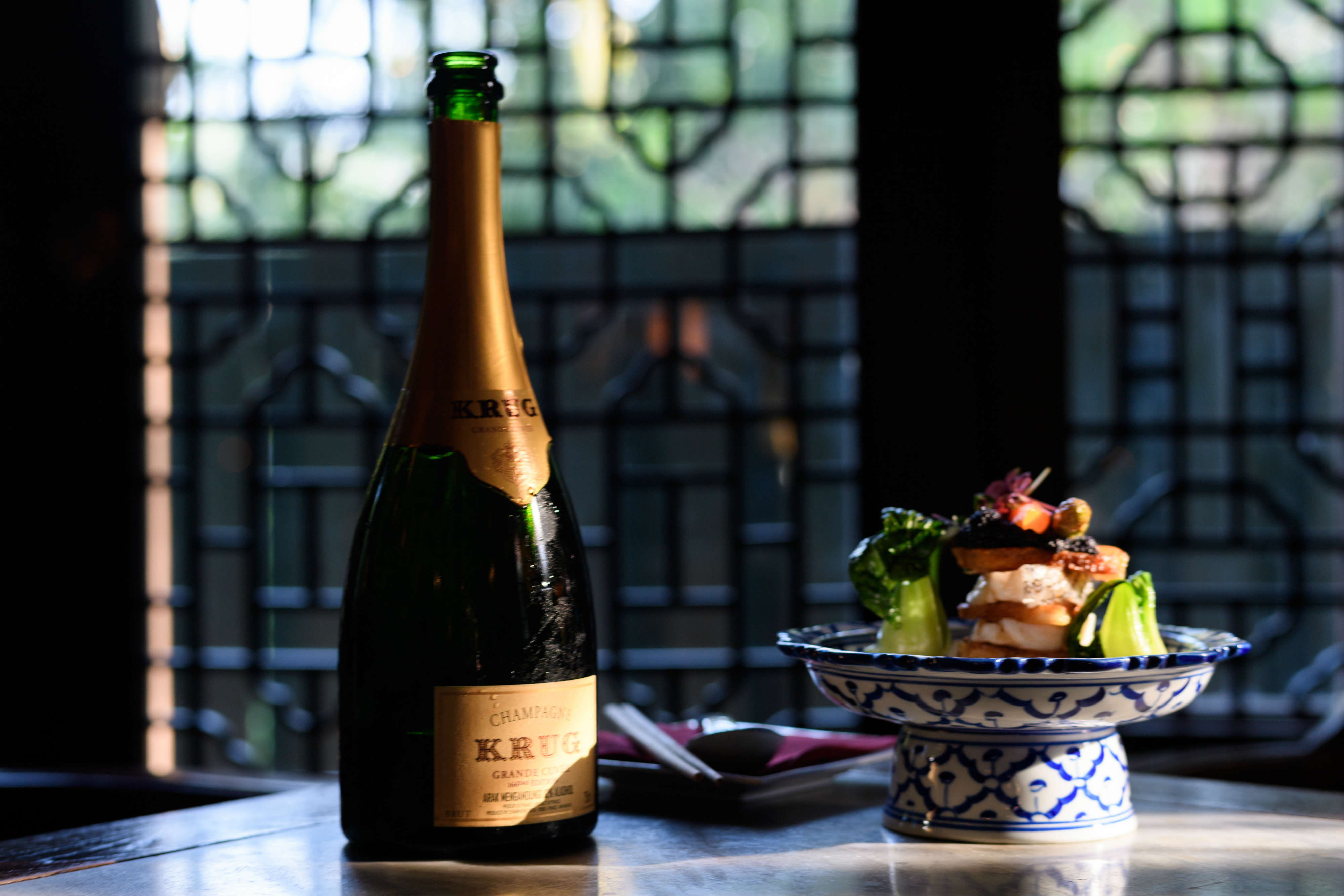 Forest to Fork
Even for the most over-indulged Champagne cognoscenti, the House of Krug's creative culinary series is something to look forward to. Each year, the maison picks a hero ingredient for chefs to champion and pair, starting with the potato in 2015, followed by the egg, mushroom and now fish. This year, five restaurants in Singapore took up the call to create unique fish dishes to parry with the bright, floral Krug Grande Cuvée Edition 166.
Gunther's chef Gunther Hubrechsen goes with the kinki fish, a gloriously flaky, sweet and clean tasting rockfish which allows more of the Krug's brioche-like complexity to come out. There are two Tails of the Sea dining options, the kinki and a bottle of Krug Grande Cuvée (375ml) for $265 per couple, or a five-course degustation menu at $195 per person, with a bottle of Krug Grande Cuvée (375ml) at $150 per person. gunthers.com.sg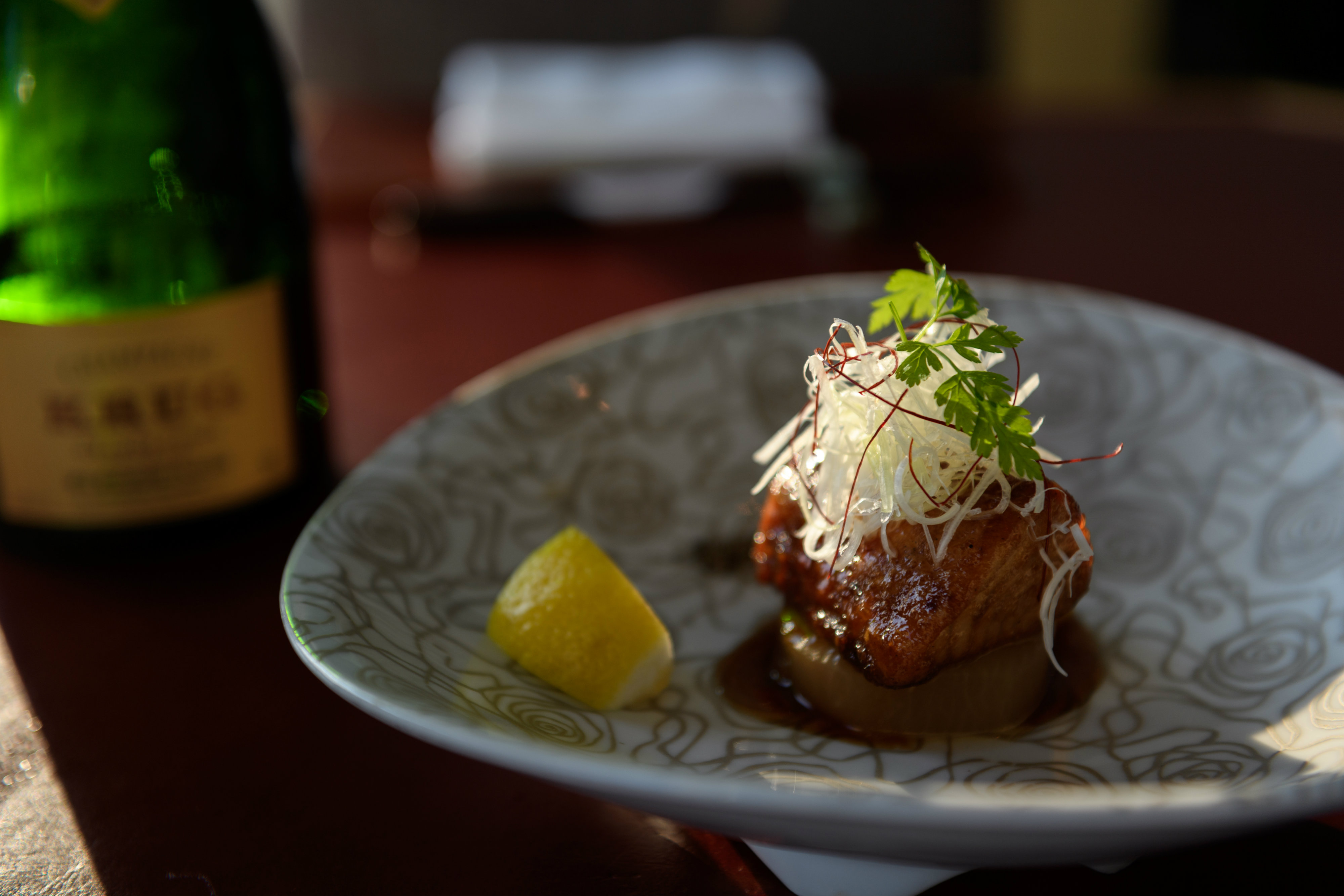 A swoonsome pan-fried tuna collar with kuwayaki sauce is chef Akiba Shigeo's choice at Nami, where the 700g Nagasaki tuna and homemade sweet soy sauce brings more umami depths that highlight the Krug's freshness. The dish for two persons, paired with a bottle of Krug Grande Cuvée (375ml), is $388. shangri-la.com/singapore/shangrila/dining/restaurants/nami
Deep-fried silver cod may sound like an odd pairing for Krug, but Jiu Zhuang's chef's seafood sauce brings a zing of sweetness that contrasts the Champagne's overall high minerality. It's a refreshing pairing, in other words. The dish is complimentary with every bottle of Krug Grande Cuvée (375ml) at $350. jiu-zhuang.com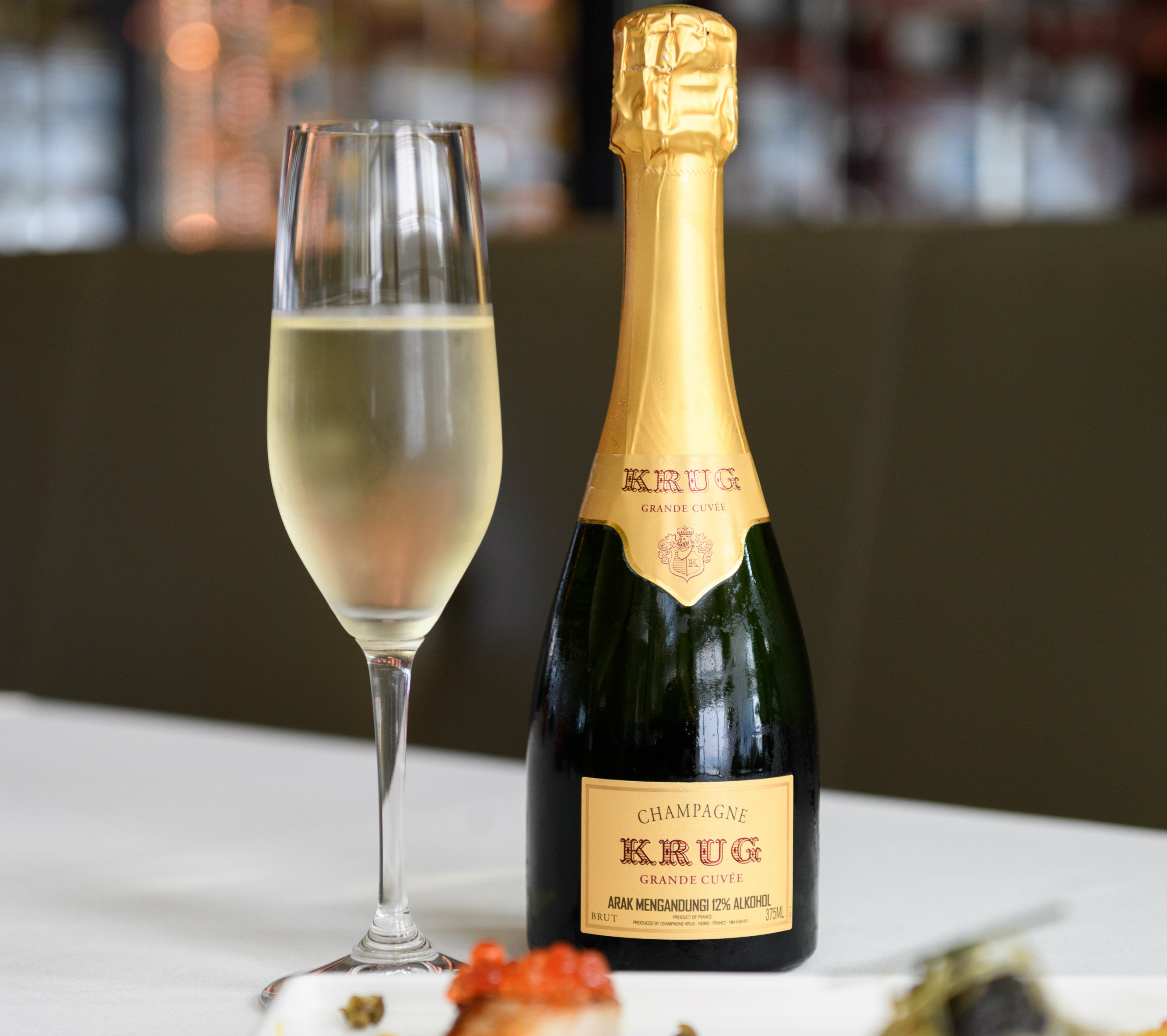 Young and talented head chef Emanuele Faggi at Zafferano leaves nothing to chance; he presents a whole Grande Antipasto di Pesce platter for two ($400 with Krug Grande Cuvée 375ml) featuring salmon, scallop, Mazara red prawns served raw with warm ricotta, squid millefeuille and spaghetti with oscietra caviar. Take your time over the pairings as each seafood element brings a different brininess to the bubbly. zafferano.sg
And finally at Tippling Club, Krug Ambassade chef Ryan Clift opts for shellfish – langoustine ravioli with uni and dashi buttermilk to evoke the Champagne's richer, riper notes. Have it in a set pairing at $270, or with a glass of Krug Grande Cuvée at $335. tipplingclub.com
Our wine editor's verdict: Nami paired it with the most finesse and intriguing play of flavours, though Gunther's flair with fish was evident – the degustation menu will change depending on daily catches. From Forest to Fork runs until 16 November 2018 at the respective restaurants.