People
LeVeL33 launches new beer with Two Birds Brewing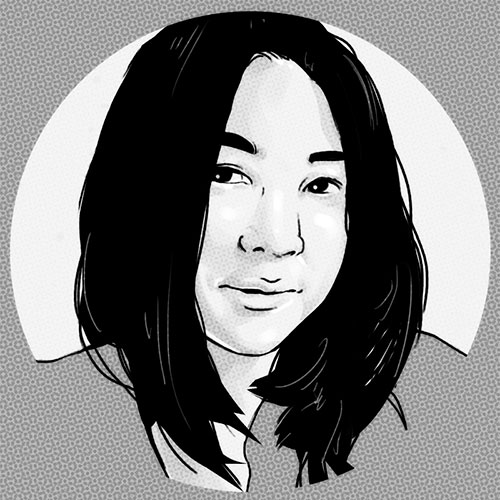 · 18 July 2018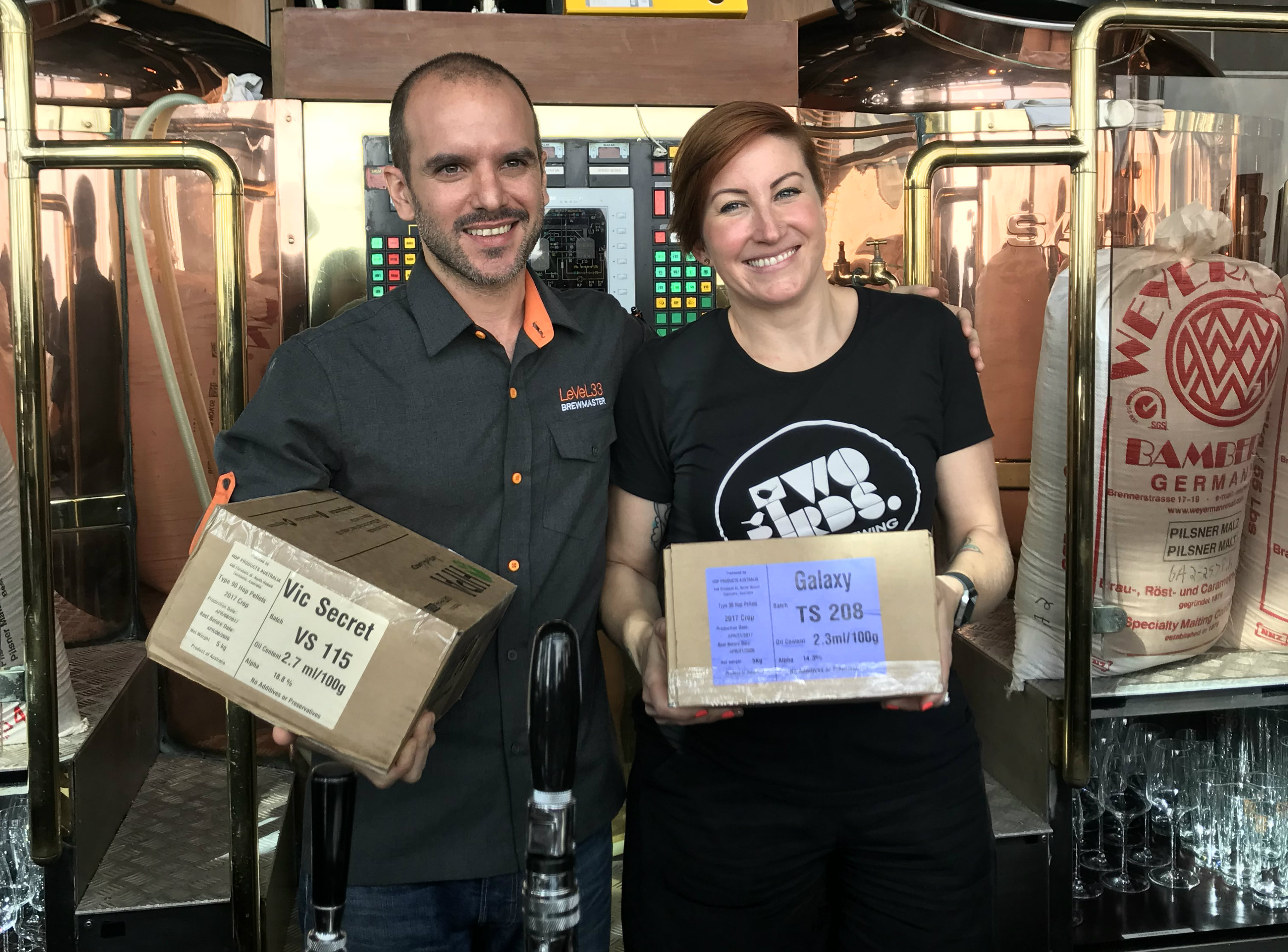 Craft beer lovers can look forward to a collab effort that will raise the bar on locally brewed pints. Jayne Lewis from Melbourne's Two Birds Brewing was in Singapore on 5 July to launch Golden Ale 33² with Gabriel Garcia, head brewer of LeVeL33. The first collab beer by the microbrewery  is partly inspired by Two Birds's much loved Golden Ale signature. We sat down with the two brewers over a pint (of course) to find out what to expect.
Tell us more about Golden Ale 332 , LeVeL33's first collaboration beer.
Jayne Lewis: I arrived yesterday (4 July) with about 10kg of Tasmanian hops in my luggage, and was really nervous about whether it would go through Customs. I stopped to ask the officer and he said it was fine.  It was hard trying to explain what hops are though!
Gabriel Garcia: We've been working on the recipe over email for a while now. Each tank will brew 180kg of malt and about 3kg of hops, and we're looking for a crisp, refreshing beer of about 4.5%. The beer will be ready on 2 August.
So what could go wrong with the brewing?
Both: Nothing!
Jayne: Both of us know our processes,  it was really easy to collaborate.  I'd say the recipe for this is an equal contribution. Though I did bring the hops, that was out of my allocation!
Gabriel: We're on the same wavelength. The main difficulty for brewers who are always so stretched (operationally) was to make sure we did the admin – like replying to emails and discussing the recipe beforehand.
Tasmanian hops are in high demand now. Why's that?
Gabriel: Two years back you wouldn't be able to get any New World hops if you didn't put in your order a year in advance; that's how big the demand is for it. Around 2003, I tasted a beer in Germany that was made using New World hops that had so much flavour. It made all the difference to the beer and I was really inspired after that.
Jayne: Old World hops are spicy and herbal; New World hops bring fruitier, citrussy, almost fruit salad kind of flavours to beer.
Two Birds Brewing is all about sessionable, clean and approachble beers. How did this come about?
Jayne: I try for high flavour, low alcohol beers. It's nice to enjoy a few beers and not fall over after that. There's a place for really big beers, like double IPAs from the U.S., but it's not for everyone. Before I got into beer, I spent four years in wine in Margaret River and also did a stint in Napa Valley. I feel I'm more suited for brewing. I love the raw materials and limitless variations in coming up with as many beers as possible. For our Taco beer for instance, we used lime peel and flaked corn.
What kind of craft beers will we be drinking in the next one year?
Gabriel: Big beers are gone, people want lighter beers. After trying new things, people still want traditional things like a pilsner – it's one of the hardest to make. Any mistake can be seen and tasted right away.
Jayne: Sour beers are not going away, it's a category that's here to stay. We'll also still see the hazy, natural styles coming out of the U.S.
Golden Ale 332 will be tapped on 2 August and will be served till taps run dry. Jayne Lewis will return to Singapore to hold a menu-tasting session on that day. LeVeL33, #33-01 Marina Bay Financial Centre Tower 1, 8 Marina Boulevard. Tel: 6834 3133
SHARE