Two brothers bartending at Tippling Club
Joe Schofield teams up with his younger brother, Daniel Schofield from London's Coupette, for Tippling Club's Once Upon A Times series, happening on 10 February.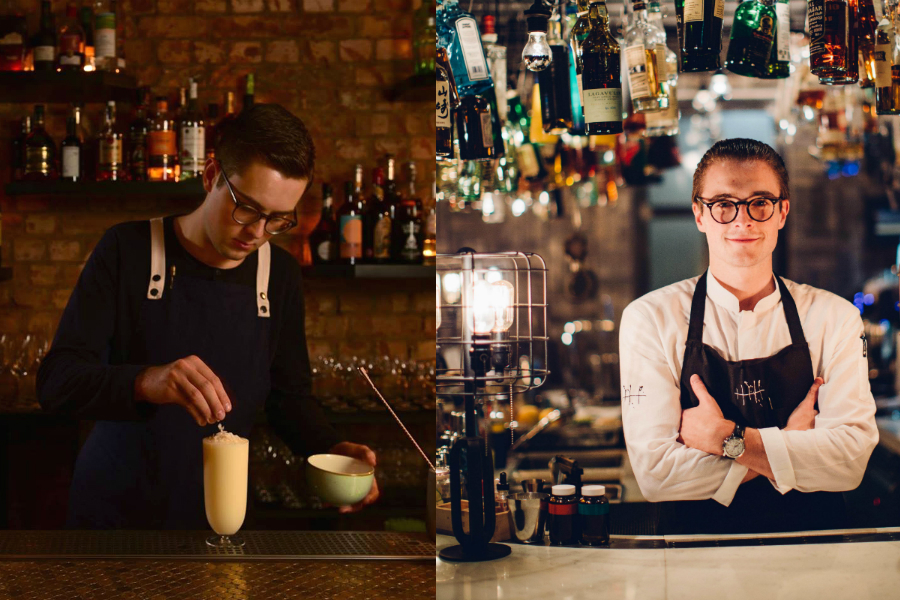 Once upon a time, we interviewed two bartending brothers. We're talking about Kamil Foltan and Roman Foltan; the former is currently the founder of The Indigenous Bartender, while Roman is head bartender at Atlas.
We're chuffed to discover another dynamic duo of brothers. The Tippling Club's unstoppable Joe Schofield has a younger brother who has been blazing his own path in the bar scene in their native England.
Since Joe moved to Singapore to helm Tippling Club in 2016, there's been a slew of innovations that has propelled the bar to international acclaim – at Tales of the Cocktail 2017, Joe picked up Top Ten International Bartender, while Tippling snagged Best International Restaurant Bar. Daniel has recently joined the hip Coupette in Bethnal Green as assistant bar manager, after working alongside Chris Moore at 69 Colebrooke Row.
At the one-night only collaboration on 10 Feb (reservations essential) supported by Remy Cointreau, the brothers will present three cocktails each. Joe's signature Sonic Negroni topped with Negroni jelly is not to be missed, as he makes it using a Sonicprep that achieves the barrel ageing element that usually takes one year, in five minutes. Look out for Lust, from his current Dreams and Desires menu, while the final cocktail will be a surprise.
Daniel, who sports the same bespectacled mild-manner scientist look as his brother, is all set to introduce his Coupette signatures, such as the Ramos/Gin/Figue. His take on the Ramos Gin Fizz uses fig leaf syrup, fig leaf soda, and fig leaf cream. He's also presenting Board Room, a cherry-wood smoked Remy VSOP based stiff cocktail with walnut and coffee accents, and the Champagne Missionary Downfall.
Rounding out the evening will be five small plates from Tippling Club's head chef Ayo Adeyemi, who's drawing inspiration from North England, where the brothers are from. Bonus: friendly sibling rivalry, and perhaps more of Daniel in Singapore in future.
Once Upon A Time with the Schofield Brothers takes place 10 February, 7pm onwards. $155 includes six cocktails and five small plates. Bin 38, Tippling Club, 38 Tanjong Pagar Road. Tel: 6475 2217