Suntory and Nikka join the gin gang at Gibson Bar and La Maison du Whisky
The whisky giants offer their delicious take on everyone's favourite white spirit.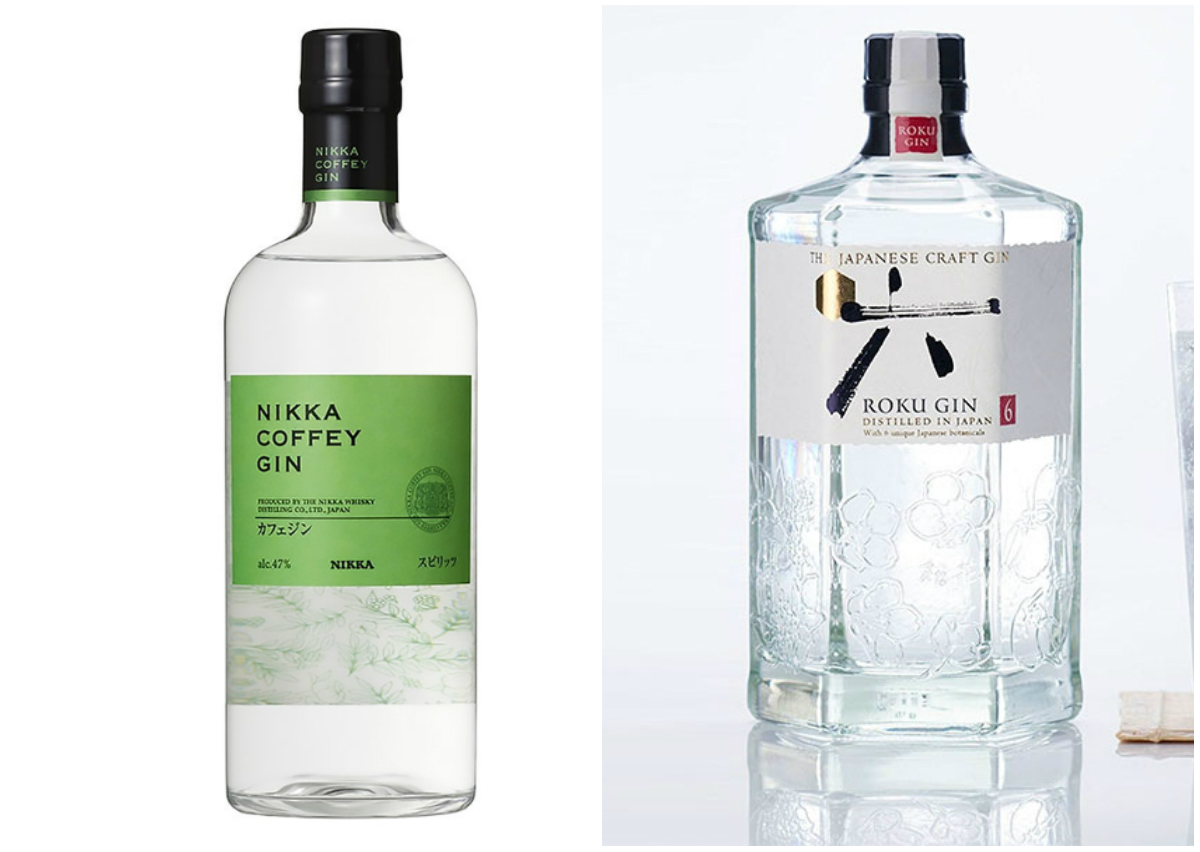 With the gin market showing no signs of slowing down, it's about time we see some botanical spirits from Japan. And no one takes their spirits more seriously than Suntory and Asahi, respectively the parent companies of Yamazaki and Nikka.
This is Nikka's first foray into gin and vodka. Both white spirits are making their debut at Whisky Live Singapore 2017 (taking place 25 to 26 November) but are currently already available in-house at La Maison du Whisky.
Nikka uses the continuous-style Coffey stills for its Nikka Coffey Grain Whisky and Malt Whisky, and the same goes for its vodka and gin, giving them a really smooth tone. The gin comprises 11 botanicals, including Japanese ones such yuzu, sansho pepper, kabosu, amanatsu and shequasar to complement the more traditional juniper, coriander and angelica. The slightly heavy, citrus-laced mouthfeel is sturdy and traditional, and has a lightly herbal and bitter finish. The Nikka Coffey Gin will be a versatile ingredient in cocktails. La Maison du Whisky, #01-10 The Pier, 80 Mohamed Sultan Road. Tel: 6733 0059
In contrast, Suntory's Roku Gin is decidedly more balanced and light, while packaged in a stunning bottle. As its name Roku means 'six' in Japanese (for its six botanicals), the hexagonal bottle is embossed with botanicals, and the gold-flecked label is made from washi paper with the kanji symbol for six. Presentation aside, the gin contains eight traditional gin botanicals, including juniper and coriander, while infusing sakura flower, sakura leaf, yuzu peel, sencha tea, Gyokuro tea and sansho pepper from Japan. Interestingly, Suntory lets on that the six Japanese ingredients are harvested at their peak, or shun, and then distilled individually using pot stills to best enhance the nature of each botanical. The resulting harmony and balance is very much a Suntory trait, and the gin has a more floral Asian character than Nikka's.
For the perfect serve, Suntory recommends slices of young ginger along with a Roku gin & tonic. For barhoppers, they might be interested to try Gibson's cocktail takes on the gin, under the hand of master bartender Aki Eguchi. The Miyabi, a sakura cocktail, and Matsuri, using watermelon, will be served until the end of the year. Gibson, 2/F, 20 Bukit Pasoh. Tel: 9114 8385