The right plot
Sandro Mosele, the renowned Pinot Noir makers, thinks Australian wines can boost their status as a serious wine making country by focusing more on the best of what their terroir offers.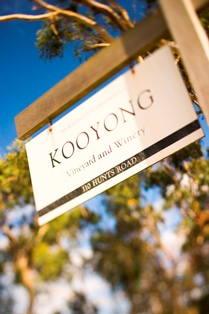 You'd think that making a career out of studying cuddly koalas would be fun. But Sandro Mosele who holds a Degree of Biological Sciences with Honours in Genetics from La Trobe University finds it tedious. "I never held any koalas," says the tall 45-year-old Australian of Italian descent, who completed his thesis on the DNA variability of genes in koala population. "I worked only with their blood samples, and spent hours in the laboratory. It was a monotonous, repetitive routine."
It didn't take long for Mosele to realise that he needed to find a job that he could be passionate about. Through a stroke of good luck, Mosele found work in the small vineyards at Flowerdale, where he initially saw winemaking as "just a hobby". But one of the owners wanted to start up some parcels in Mornington Peninsula, and Mosele was chosen to take care of their viticulture. Motivated, he pursued his Degree of Applied Science (Oenology) at Charles Sturt University. In 1995, Kooyong winery was established in Tuerong, at the northern end of Mornington Peninsula, and Mosele began his work there. These days, Mosele can say that he has both hands full: he also handles wine production in Port Phillip Estate, which was established in 1987.
Excerpt from the November issue of epicure