Take a peek into Lulu's Lounge with Joshua and Sarissa Schwartz
There's that La La Land feel to Lulu's, a jazz lounge inspired by cocktail bars in New York.
Power couple, Joshua and Sarissa Schwartz, who are responsible for bringing in New York's Employees Only to Singapore, has birthed a new concept, Lulu's Lounge at the Pan Pacific Singapore. Inspired by the cocktail bars in New York, the chic lounge is adorned with charming memorabilia such as jukeboxes and vinyl records, while the raw brick walls gives off a grunge vibe with the graffiti and scribbles.
We went behind the curtains of Lulu's Lounge with Joshua and Sarissa Schwartz, to find out what Lulu's Lounge is to them.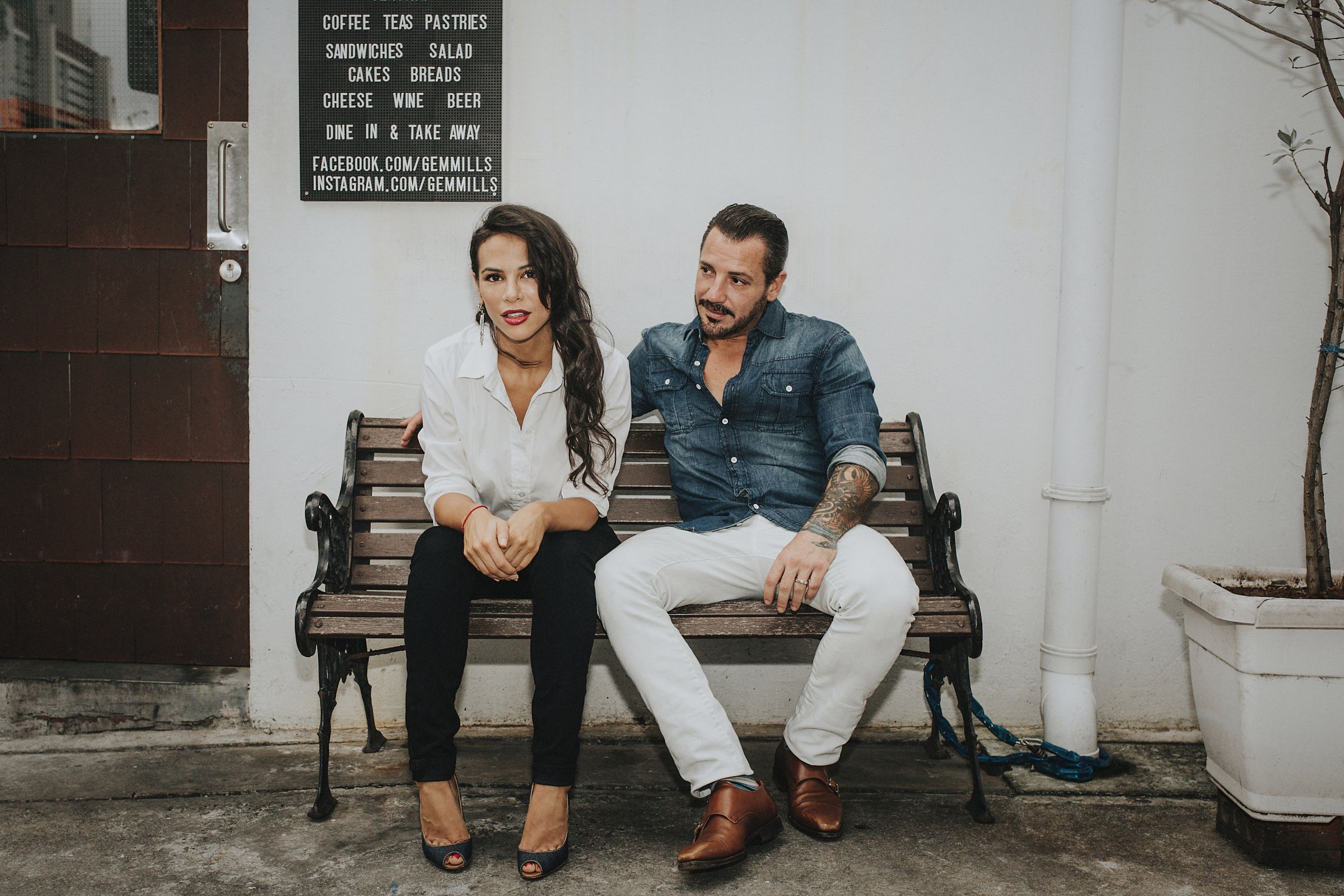 Congratulations on Lulu's Lounge opening! What can we expect from Lulu's Lounge?
Joshua: You can expect a curated nightlife experience targeted at a more mature clientele. We certainly don't consider ourselves a nightclub – we don't have a cover charge and we don't force table minimum spends. It's a place you can come to from 9pm onwards for great live jazz cabaret, and stay for the entertainment and the DJ. We really are trying to create an environment where you can have a conversation with friends while enjoying cocktails, or dance the night away on the dance floor.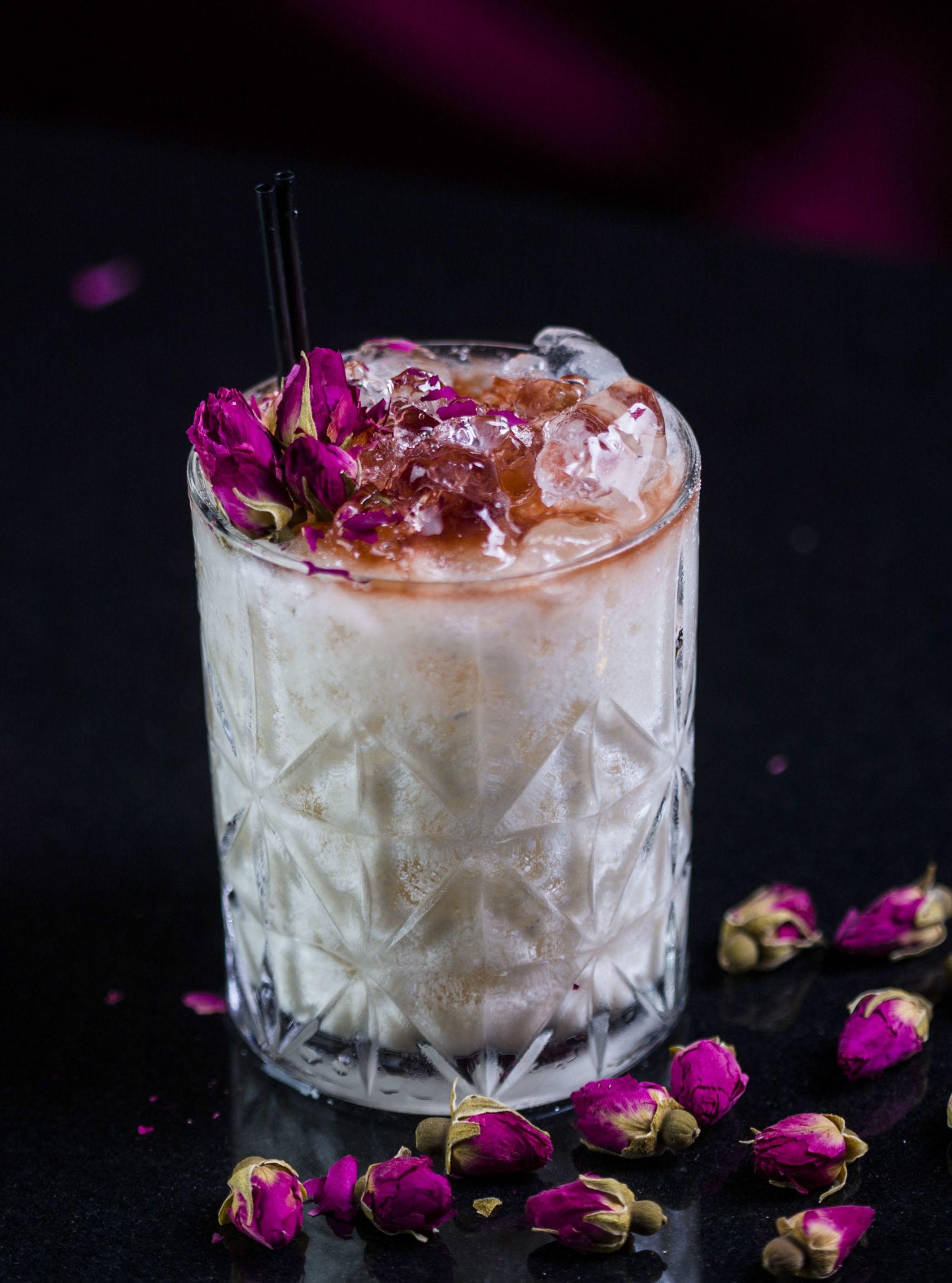 What is Lulu's Lounge to you?
Sarissa: It's a figment of our imagination. We are movie buffs, and tend to romanticise scenarios and look to always create a feeling in everything we do. Some of my favourite places in the world feel like a movie set, and that's something we wanted to create with Lulu's, but with a practical and approachable element to it. We also wanted to create something easy where you can dance or talk, come with a big group and dance into the night or even on your own and sit at the bar, watch jazz and the rest of our live entertainment and meet people. We're not forcing anything. Lulu's is whatever you want it to be.
Joshua: Lulu's is a concept that Sarissa and I have wanted to do for a long time. We were really keen on bringing to life our interpretation of a lounge. It is a place that takes guests on a journey throughout the night. We have live jazz from 9pm-11pm, then a DJ in collaboration with live music elements flowing through, to other live performances and acts, which progressively builds to a raucous party.
Was it hard to curate the décor for Lulu's? And what was the most interesting piece?
Sarissa: We had a very clear vision of what we wanted before we got EDG Design to bring our story to life. We wanted nostalgia, quirkiness, comfort and approachability. We wanted it to be intriguing and to spark your imagination like it did for ours. We brought in a street artist from the U.K., Mista Crowe, to create our three wall murals, with "hidden mural" elements. He had never seen this done, or done it himself before, but he understood our vision and executed it perfectly. The murals are done so that throughout the evening, a different image appears and brings together a story line. Definitely my favourite element!
Joshua: We actually wrote a short story about this fictional character Lulu so that we could internally solidify the concept. We wanted the design team to understand the emotion we were trying to convey instead of looking at it as strictly a design project. It was important that LuLu became a part of every element we created. I actually love all of the items that fill the bookshelves. I think it gives guests an opportunity to discover these things over time and get a peek into the mind of Lulu.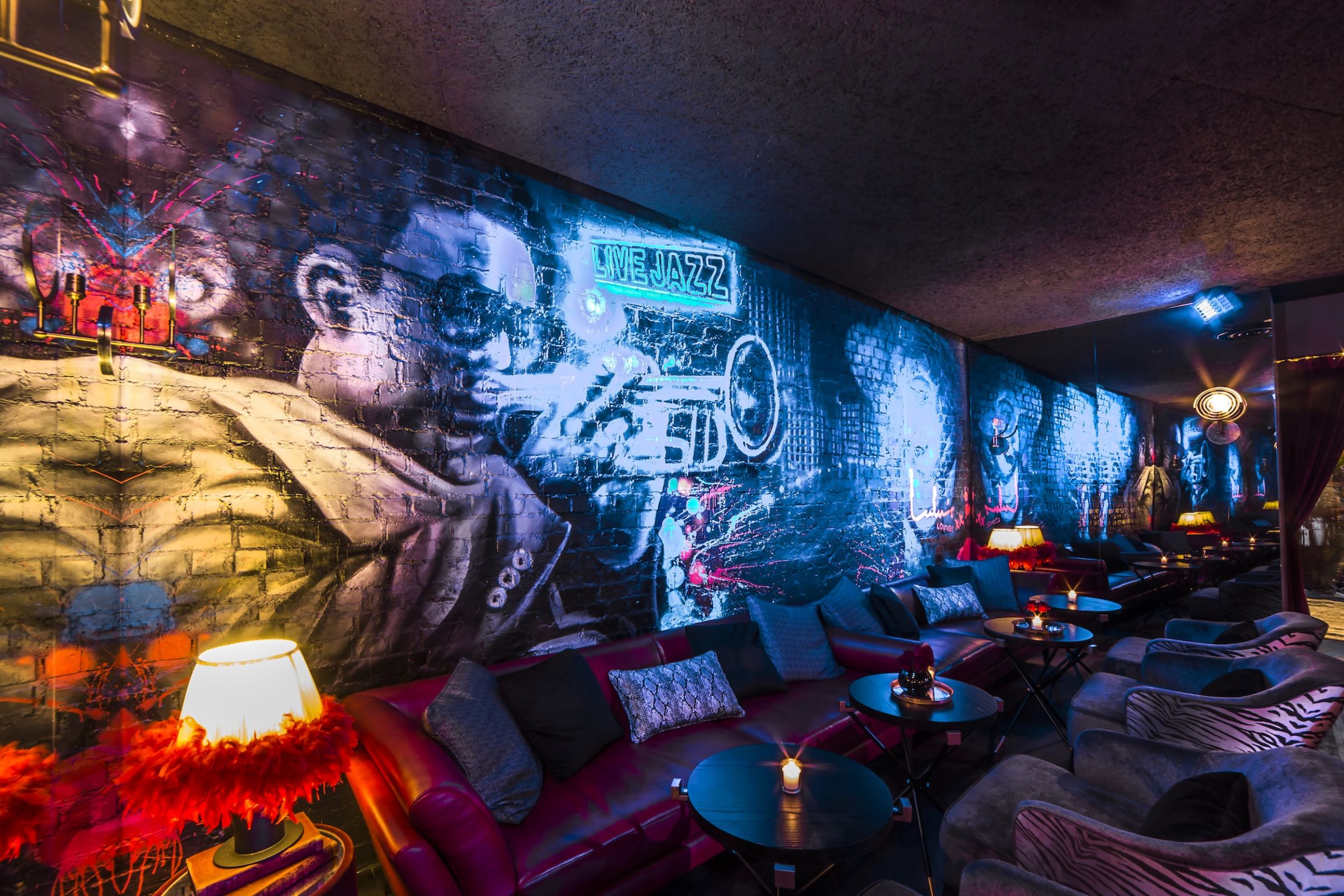 What should we drink in Lulu's?
Sarissa: The Va Va Voom is a favourite of mine. It's a take on a Paloma, but spicy and presented in a kind of build-your-own-journey sort of way. Plus it has tequila — that's always a plus in my book.
Joshua: I actually love all the drinks. We wanted to create a list that has twists on classic cocktails. I think right now I am partial to the "a little dirty, a little cheesy". It is a classic American style vodka martini – bone dry, very dirty and served with blue cheese stuffed olives.
What were the challenges faced when creating Lulu's Lounge?
Sarissa: The uncertainty of how it would be perceived, definitely. It's an entirely new concept – there is nothing like it in Singapore so it was of course a roll of the dice. Luckily people have really embraced it in the way we envisioned. It has a lot of moving parts with constant entertainment and all the different lighting and musical elements, so that was something we knew required a lot of attention and detail.
Joshua: I think trying to re-imagine an existing space is always a challenge. When you have a blank slate to work with you tend to get a better feel of spatial relation.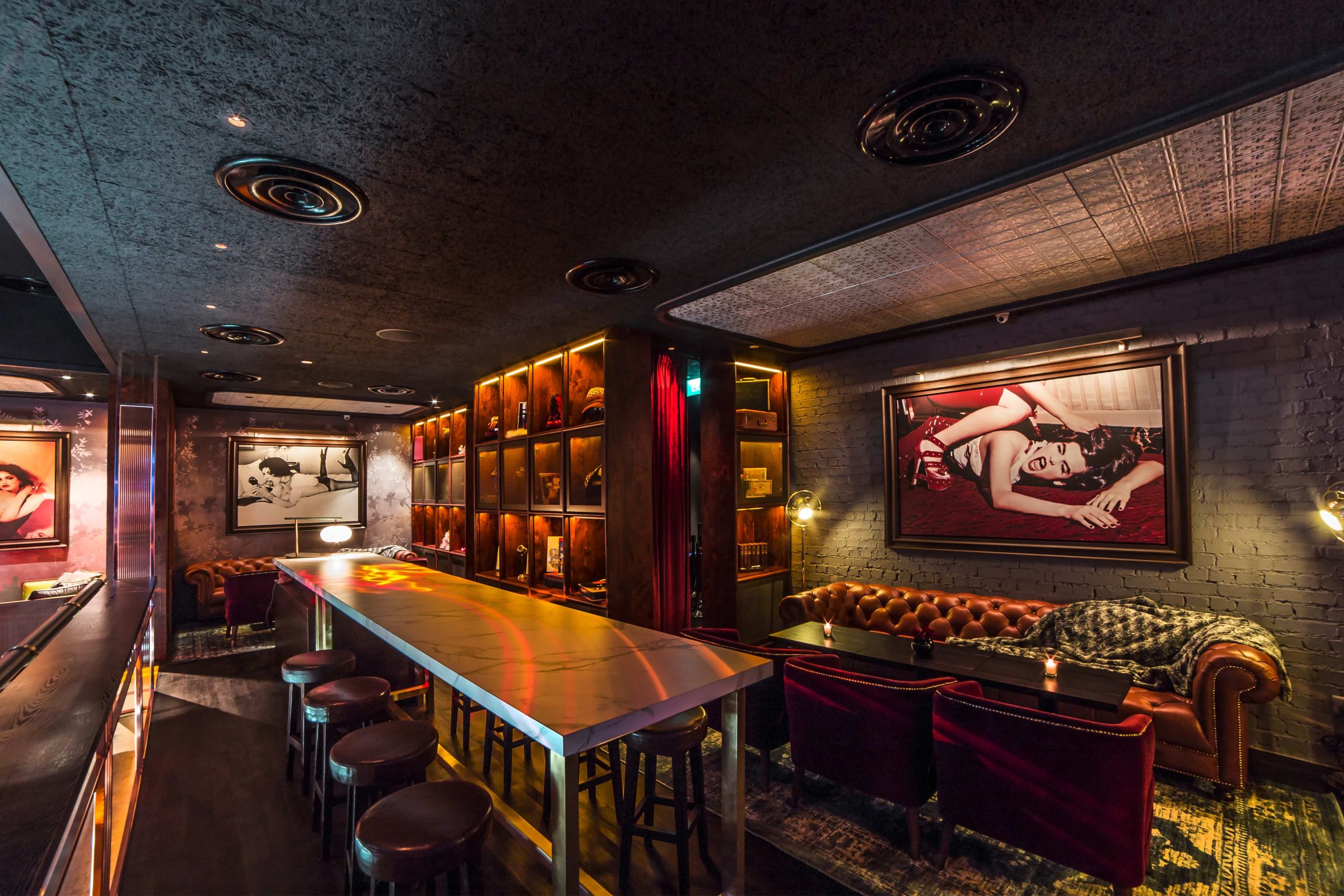 What do you think about the nightlife scene in Singapore, and how has it evolved since your arrival in 2011?
Sarissa: Nightlife in Singapore is extraordinarily tough and ever-evolving. We spend a good portion of our waking hours studying and discussing the market, what people want and their motives as to why, in order to deliver that to them the best we can. It has evolved in countless ways – options, musical taste, the need for approachability, the demand for an all-in-one destination. Most importantly, the entire definition of what luxury is has changed in just six years.
Joshua: I think there has been significant evolution in nightlife in Singapore since we arrived. Singapore is certainly an international city and so many people here travel extensively and have been to amazing venues all over the world. I think this has helped push operators to increase the level of offerings they put out. I see this mostly in the cocktail bar culture where there are some amazingly talented people doing some great projects.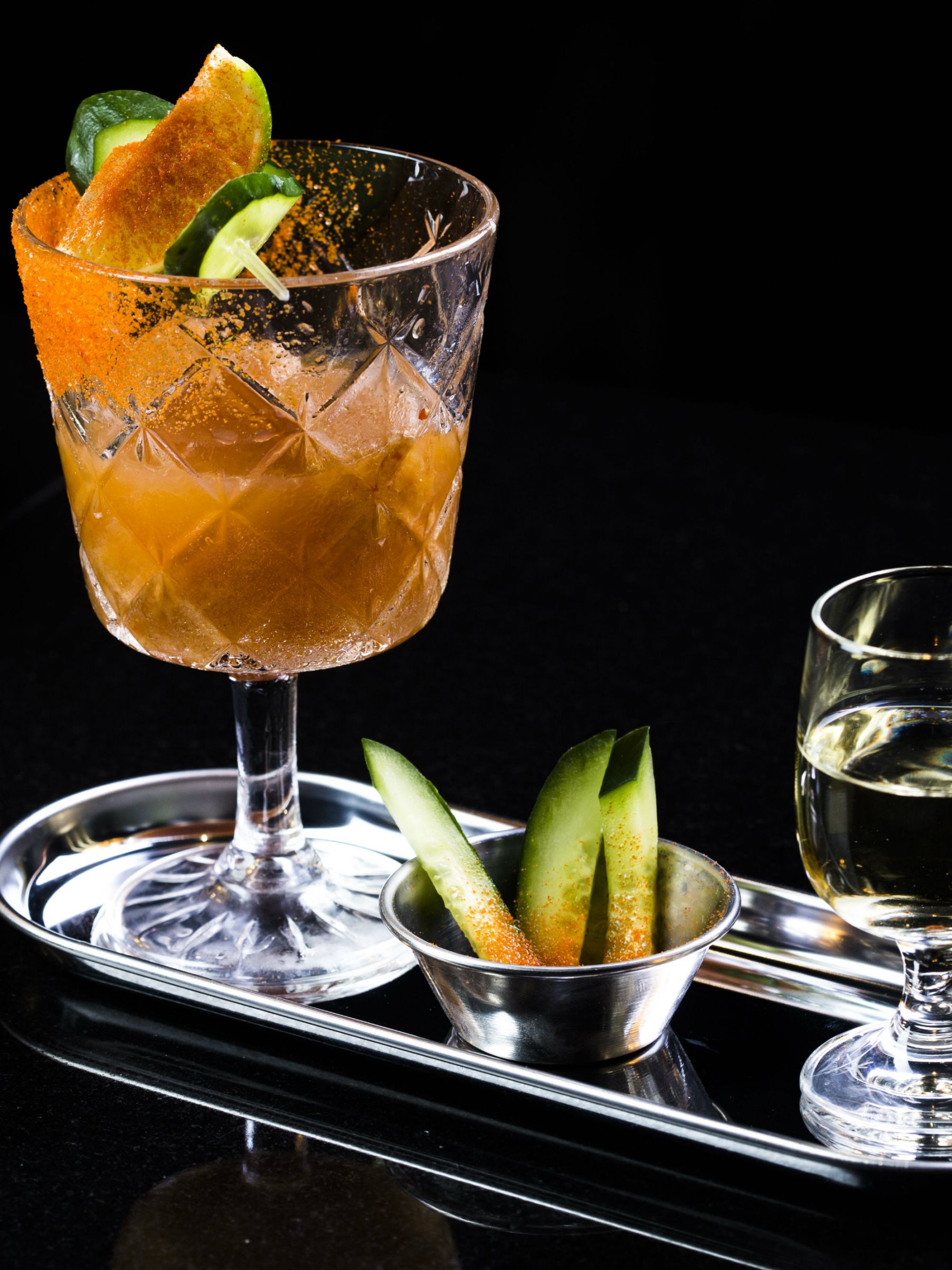 Tell us what's it like in a day in the life of the Schwartzs?
Sarissa: It's not so glamorous, as people often tell me they think! I wake up and get right on my computer, go to the office, attend a lineup of meetings, and try to hit as many of my venues and events in the evenings, come home and get right back on my computer. It starts all over again the next day. For some reason many people think we only work at night. I wish! We are 24/7.
Joshua: As Sarissa said, it's really not that exciting. People think the F&B industry is glamorous but it's very hard work. We spend most of our waking hours working on the various projects we have.
What's the next project for both of you?
Sarissa: We are opening Employees Only in Hong Kong this June! We are so excited to enter such an incredible market. It will be in Lan Kwai Fong and we have such an all-star team (Igor Hadzismajlovic will be shuttling back and forth between Hong Kong and Singapore, while general manager Rachel Tow, principle bartender and beverage manager, Owen Gibler as well as three bartenders from Europe and the States are stationed in Hong Kong). It really is a dream come true and Hong Kong has embraced us with open arms even before the opening. We feel at home already!
7 Raffles Boulevard. Pan Pacific Singapore. Tel: 9829 1922