I do
Newly married bartender Sam Wong from Neon Pigeon has just the perfect cocktail to impress your potential other half.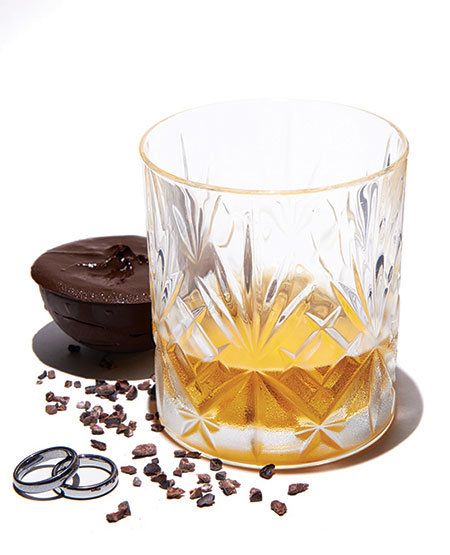 The Proposal
1 dark chocolate block
50ml Daron Calvados
10ml Disaronno

5ml dry vermouth
2 dashes Aphrodite chocolate bitters

3 dashes Indian rose water

1 large ice block
optional: engagement ring
Make chocolate ball by melting dark chocolate and spooning into an ice ball mould. Leave in freezer for a few hours or overnight.
Place the rest of the ingredients into a rocks glass except ice and stir to incorporate.
Add a large block of ice and stir for 2 minutes (about 120 rotations). Discard ice.

Add frozen chocolate ball to the drink and serve. If you wish, you could also hide the engagement ring within the ball, to be discovered when the ball melts.