Mistress of the vine
Even though females are not traditionally successors of family wine businesses in Burgundy, Anne Parent found herself running Domaine Parent in a twist of fate.
Anne Parent runs family winery, Domaine Parent, with her sister, Catherine. For the both of them, carrying on the family business had seemed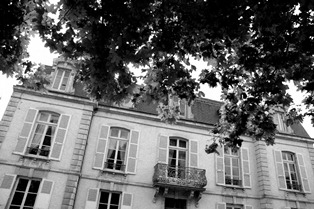 only like a distant dream. "My brother was the designated heir, as is usually the case in Burgundy," Parent explained. When Parent Senior decided to retire and wanted to hand the reins over to her brother, the latter revealed he wanted to run his own domaine, together with his wife, a reputable producer, Anne-Francoise Gros.
The solution at that point for the family became very clear. Anne and Catherine swiftly stepped into the shoes meant for their brother, and took over the family business.
Today, Domaine Parent owns 10 hectares of vineyards, concentrated in Pommard, with a smattering in the Ladoix Villages and the odd Grand Cru plots from Corton.
Pommard wines are known to be the most masculine and tannic wines in Burgundy, and have been nicknamed the 'Nuits-Saint-Georges of the Cote de Beaune', an allusion to its strength and structure.