Q&A with Josef Chromy: Respect for the land
· 16 July 2020
·
Drinks
From meat and livestock to wines, Josef Chromy elevates Tasmanian hospitality with his celebration of the land and its produce.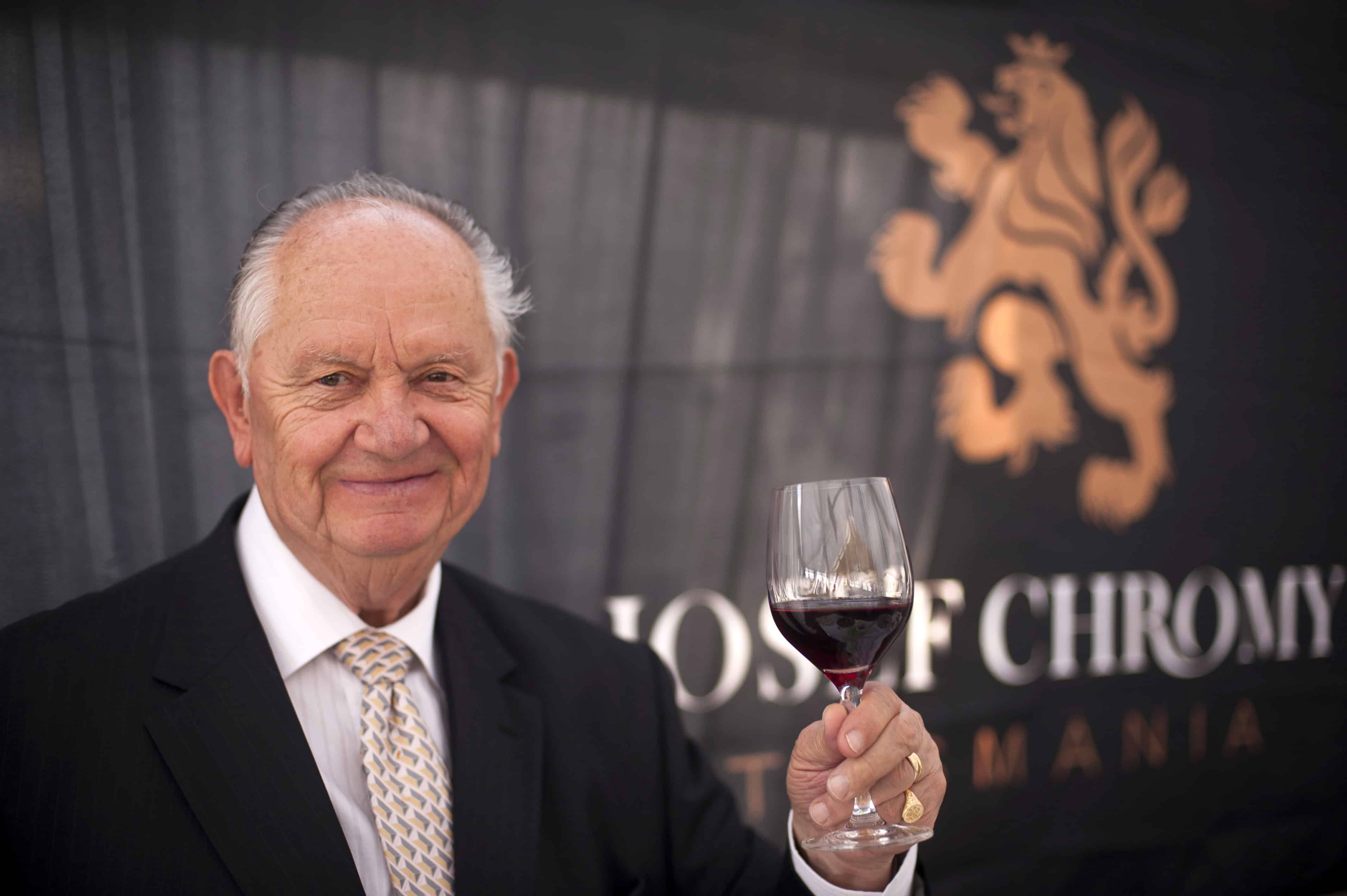 From meat and livestock to wines, what are the highlights for you through the years?
The movement from meat and small goods to wine was a natural one. I take great enjoyment in food and wine! My wife and I entertained thousands of people in our home in northern Tasmania over the years and we always took pride in serving the best in Tasmanian food and wine. In 1997, I was honoured to receive the Medal of the Order of Australia for services to the meat industry. As a young migrant who had arrived in Tasmania in 1950 with nothing but hope and ambition, this was one of my proudest moments. With the establishment of Josef Chromy Wines in 2004, it was the 2011 Josef Chromy Chardonnay that launched the winery onto the world stage. The wine took out Best Chardonnay at the 2013 Decanter World Wine Awards, against the best that Burgundy and all the world's other great chardonnay regions could offer.
How have your menu and offerings changed according to evolving consumer tastes over the years?
Tasmania has developed a deserved reputation, both within Australia and beyond, as a producer of the finest quality seafood, fruits, vegetables, meats and artisan food and beverage products. This reputation has created an expectation in the mind of the consumers. Our wine focus has always been to create wines that are eminently drinkable, but in the Josef Chromy Restaurant, our focus has shifted from creating technical dishes to instead applying a deft hand to the best produce, creating dishes that celebrate quality and freshness.
In what ways have your restaurant and winery evolved to connect guests with the narrative of the land and its produce?Our Head Chef has often commented that the quality and diversity of the bounty available on the doorstep of the Josef Chromy Restaurant is almost overwhelming. We have forged personal connections with our local growers and suppliers to showcase their products at their seasonal best, and identifying the provenance of our ingredients on our menus. Perigord truffles, line-caught fish, summer berries, organic micro-herbs, locally pastured duck and heirloom tomatoes are among the locally-produced delicacies that match beautifully with our estate-grown wines.
Tasmania's sparkling wine category has shown the most impressive progress this year at the Tasmanian Wine Show. What do you think are the contributing factors?
The Tasmanian wine industry is still relatively young and continuing to evolve. Each year, our vineyards become more mature, our winemakers more experienced and our blending and dosage stock that little more complex. We're also bringing our consumers along with us on the journey.
The Josef Chromy Wines' Art of Sparkling is our most popular visitor experience. The Art of Sparkling allows people to step through the Sparkling wine making process and undertake dosage trials to create their perfect sparkling wine. As customers become more engaged, appreciative and responsive to Tasmanian Sparkling wines it drives us to continuously improve and refine our styles. We have developed our own 'house style' – Pinot Noir-driven, crisp and refreshing. As the industry matures and different house styles emerge, the whole of the Tasmanian Sparkling wine category is lifted.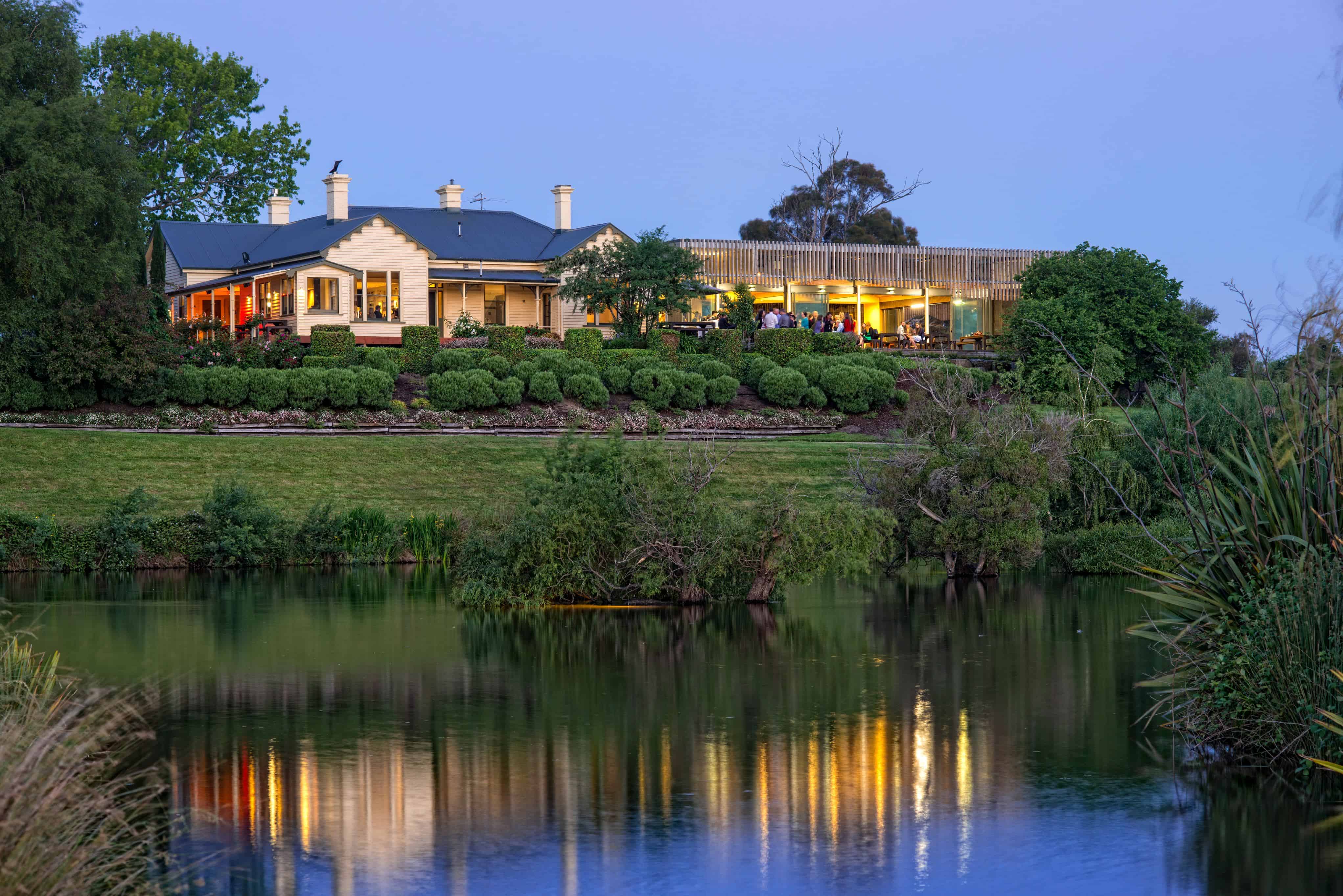 Australian Chardonnay sees great competition across the different regions, do you feel Tasmanian Chardonnay gets overlooked?
Rather than being overlooked, Tasmanian Chardonnay is more a rarity. Tasmania is responsible for just 1% of Australian wine production, across all varieties! Although Chardonnay is Tasmania's second most widely grown, 80-85% of that fruit is used for Sparkling wine production. Only 15% of Tasmanian Chardonnay is used to make table wine – a small proportion of a small annual production! With our cooler and more seasonal climate compared to mainland Australia, the nature of Tasmanian Chardonnay is quite different. Natural cool climate acidity, delicate lemon and stonefruit characters and varied use of oak and malolactic fermentation makes for an uncommon Australian but distinctly Tasmanian Chardonnay.
Which vintages and labels are the most popular with the new generation of wine lovers?
Pinot Gris has rapidly emerged as one of our most popular white wine style. Vintage variation is a fact of life in Tasmania, with wines typically made from single vineyard sites, and winemakers given to working with whatever the season delivers. Pinot Gris produced in our warmer years – at least 'warmer' by Tasmanian standards – is voluptuously textural and fruit-driven, often gathering a cult following as was the case with the 2016 and 2018 vintages. We find that Pinot Gris is especially popular to enjoy with food, and our restaurant sales certainly reflect this. In contrast, cooler years like 2015 that yield Pinot Noirs of intense flavour, white pepper spice and the perfect amount of natural acidity for medium- to long-term cellaring are highly coveted.
How are Josef Chromy wines different in its wine making?
Josef Chromy wines are grown, made, bottled and aged on our 61ha vineyard estate. We are also able to produce, age and disgorge traditional method sparkling wine wholly on the estate. We practice minimal intervention winemaking – focusing on producing the best fruit in the vineyard, handling it gently in the winery, and allowing the fruit to express itself in the wines. Vintage variation is celebrated. Exceptional parcels of fruit are identified in the vineyard and singled out for special attention in the winery to allow small batches of exceptional quality wines, such as the 2014 Josef Chromy Block 17 Pinot Noir, bottled from just a single barrel, to be produced.
SHARE