News
Happy Hour: Merrymaking with Mezcal
· 10 July 2020
As we head into the hottest months of the year, there's nothing like freshly crushed ice and fruit that brings relief in a glass. To bring a more complex flavour to your cocktail, you can switch tequila for Mezcal, that unique smoky cousin of the agave spirit. (Conversely, for a lighter flavour, use tequila instead.) Kalatharan (Aron) Krisnin created this Mexican-inspired Tiki drink for us at Post Bar, with a nod to the hotel's past history as a post office.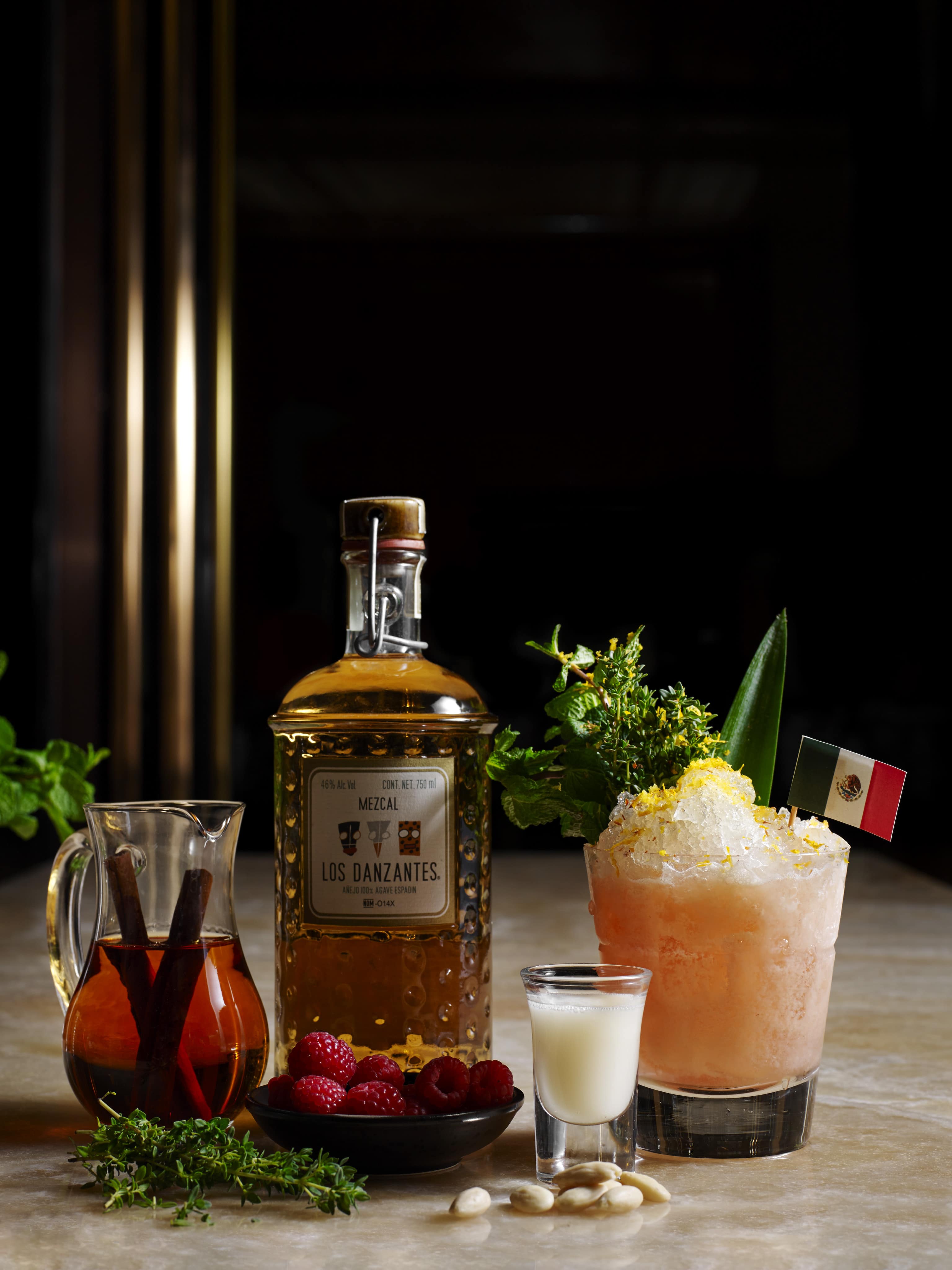 Mezcal La Posta
15ml mezcal
30ml cinnamon rum
15ml orgeat syrup
20ml raspberry syrup
30ml pineapple juice
5ml lemon juice – 5ml
crushed ice
garnish: mint leaves, thyme, pineapple leaves, orange zest, cinnamon powder
Combine all ingredients except ice and garnish into a shaker and shake well to combine.

Pour mixture into a tall glass. Top with crushed ice and sprinkle with orange zest and cinnamon powder. Decorate with leaves as you like.
Housemade cinnamon rum
1L white rum
1 cinnamon stick
Place ingredients in an airtight glass jar and infuse for three days. Strain and store in fridge when ready.
Housemade raspberry syrup
16 pcs raspberries
1kg white sugar
Cook raspberries until fully softened, then add sugar. Simmer until both ingredients are well integrated. Let it cool then double strain the mixture. Place in chiller to cool down for 24 hours before bottling for use.
Orgeat almond syrup
250g peeled raw almonds
1L water
1kg white sugar
Coarsely blend almonds with water. Simmer over low heat while adding 250g sugar, until well-integrated. Strain and let it rest for 15mins before adding remaining sugar over low heat. Simmer till all the sugar is dissolved, then cool before straining and storing for use. If too thick, add 200ml of hot water to dilute.
SHARE