Happy Hour: Smoke up a cocktail for Father's Day
Richard Li of BeGin Bar uses a smoke bubble gun to inject some fun into this Negroni.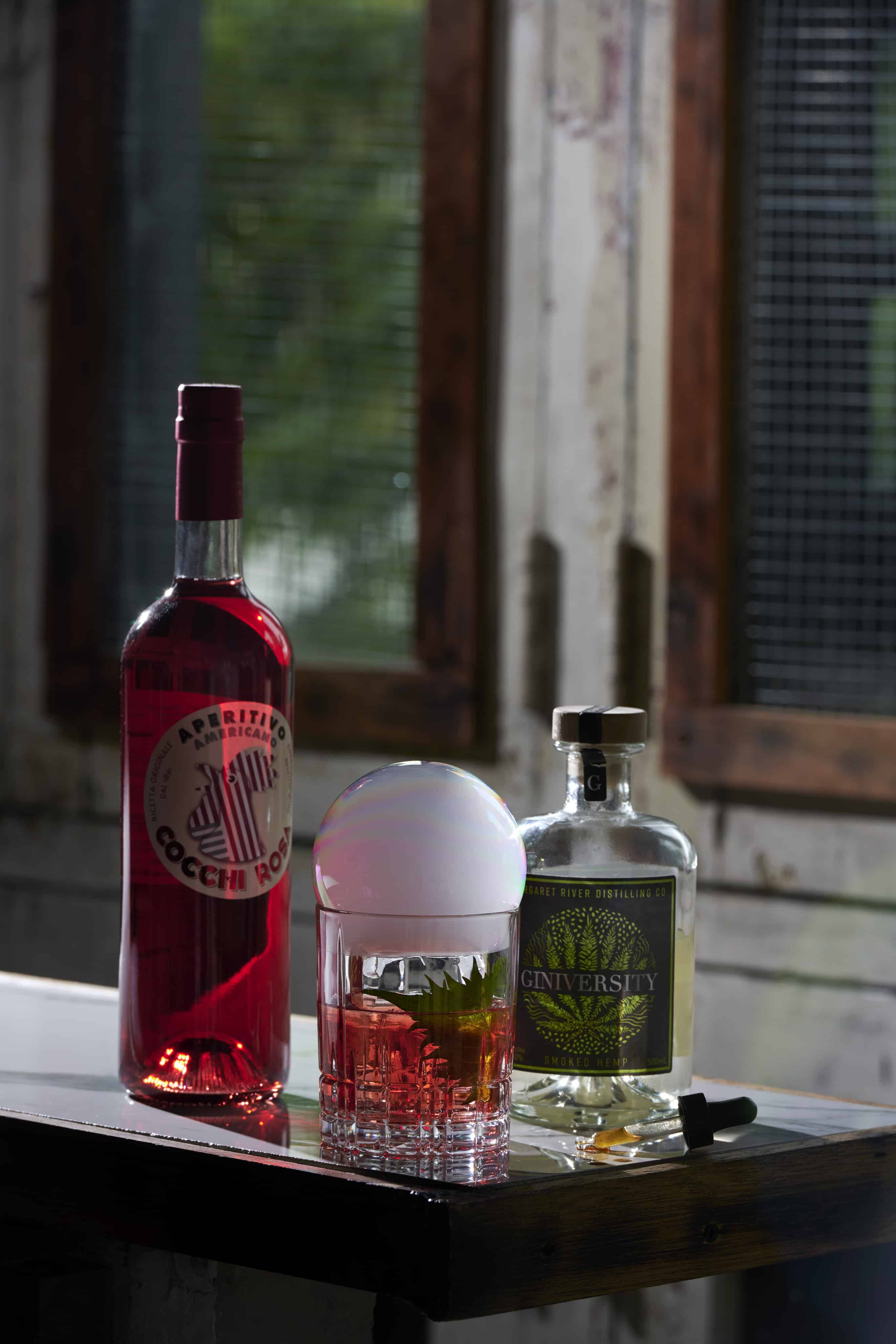 It's Father's Day this weekend, and if your man of the house enjoys a bit of fun with cocktails, then here's one to attempt. Giniversity's hemp hearts gin is a gutsy, grassy creation that bar manager Richard Li cleverly pairs with floral vermouth and a unique homemade tincture in place of bitters – the grassy, minty shiso is the ideal rounding agent. On top of that, Li infuses more smokiness and a fun visual element with a Flavour Blaster, the first in Singapore, to place a bubble of rosemary scented smoke on top of the glass. You can torch a rosemary sprig to achieve the same note at home.
NeGro-Hemp
30ml Giniversity Smoked Hemp gin
20ml Campari
20ml Cocchi Rosa
5ml shiso tincture
shiso leaf, for garnish
torched sprig of rosemary, for garnish (if desired)
Add all liquids into a mixing glass over ice and stir till well chilled.
Strain contents into a rocks glass, and top with garnishes.
shiso tincture
50ml shiso leaves
50ml high proof spirit such as vodka
Combine ingredients in a sealed glass jar and store in cool dark place for three weeks, giving it an occasional shake. Strain the results through a sieve or coffee filter.