Happy Hour: Tasting flights that meet your fancy
From engaging discussions in an online Masterclass to taking off to Spain on a virtual tour, these Happy Hour offerings will keep your glasses filled.
When variety trumps full bottles, especially if you're tired of the usual brands you see at the supermarket or Redmart, then some enterprising outfits have done all the work for you. They're putting together interesting selections for wine and whisky, re-bottling these drinks into smaller bottles and then sending them to your doorstep. Even better? The sets come with an invite to join a masterclass or tasting discussion online so that you won't have to drink 'alone'. Cheers to that!
Spirits
Whisky has long been shared by the dram, but now you can get curated selections from the friendly experts at The Swan Song and The Single Cask bars. They've come together to create The Swan Cask virtual 'bar', taking place online every Friday 9pm-1am on Zoom conference platform. The whisky menu comprises of 20ml (half dram) selections from both bars, for instance Springbank 1996 Claxton's 22 Years Old ($38) from The Swan Cask and The Single Cask Tormore 1996 21 Years Old ($30) from The Single Cask. There are no hard and fast rules on sets, but given the choices online, you can pre-arrange with your friends on which drams you might like to taste together, and order those in tandem. All purchases from these two menus will come with complimentary access to the virtual bar, free chips and free delivery with no minimum spending.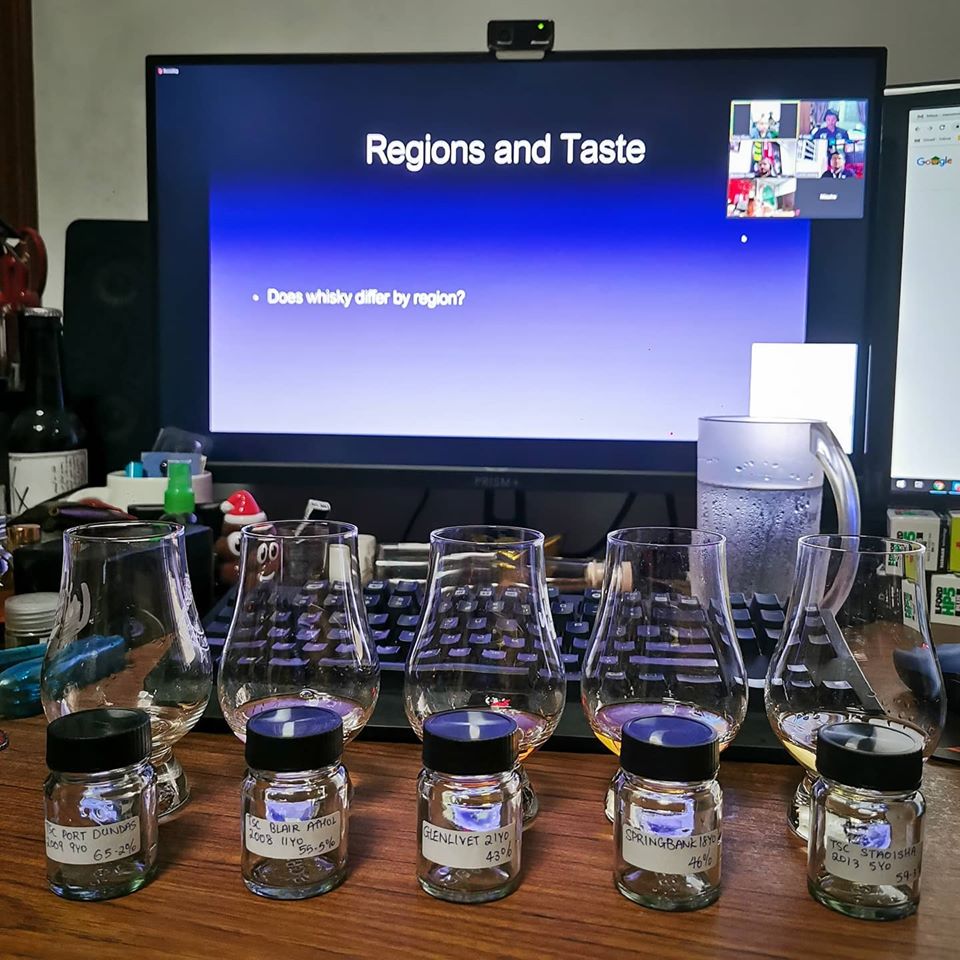 Rum is the brown spirit du jour, and La Maison du Whisky is where connoisseurs turn to for exquisite sips. A highlight was a recent Caroni sample set; no new classes are currently scheduled but you can still check out a Serious Rum Adventures set ($150) comprising 30ml samples of Foursquare 2007, Long Pond 11 Years, Panama 2008 Cask Strength, and Bielle 2001 Small Batch LMDW.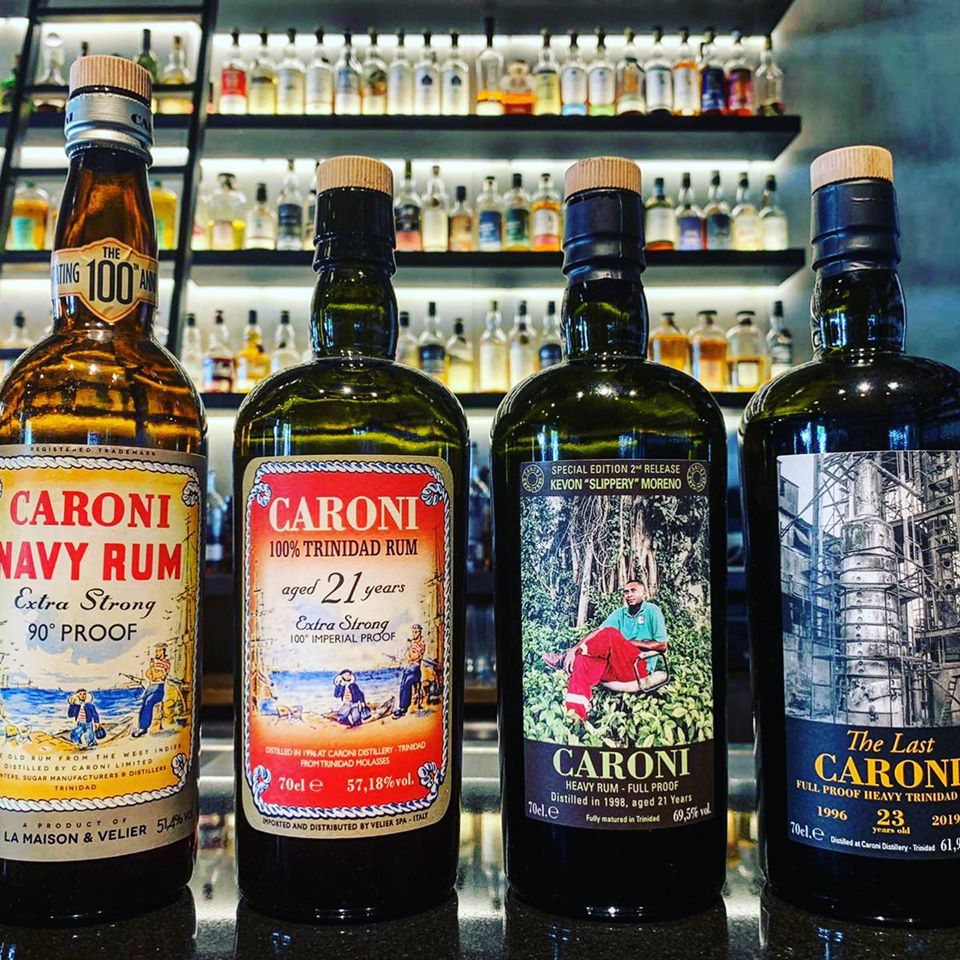 Wine
You're flying to Spain for this next session, where Fine Wines Singapore has put together a two-hour 'tour of Spain' complete with geographical and winemaking insights. The Introduction to Spanish Wines Masterclass ($129) includes five sample shares of wine, comprising three red and two fortified, taking place on 28 May, 7-9pm. You'll need to register by 27 May, but as there's a 1977 port included, the earlier the better before they run out of slots. The wines will be freshly poured, packed and delivered a couple hours before the session on the same day.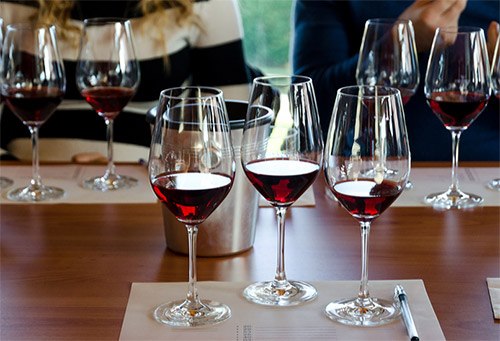 At press time, we don't know what Angra Wine and Spirit's next class will be, but they're on their third Online Masterclass this month, and the latest one on The Jewels of Tuscany ($48) is tonight, 22 May at 6pm. The flight tasting kit at $48 is great value for tasting portions of the five wines featured, alongside tasting notes as you listen to hosts Clara Gentili of Fattorie Le Pupille and Stefano Bernabei of Vignamaggio.