Banking on history
Lebanese winery Chateau Muscar may have been founded in 1930, but it can count on the country's 6,000-year-old winemaking tradition to inspire and drive them to produce quality wines.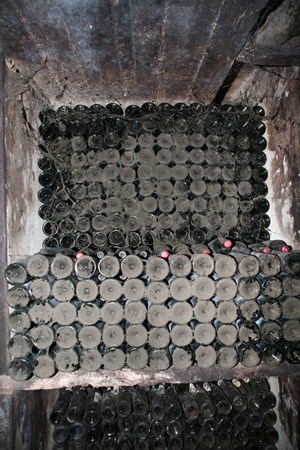 Sipping the Chateau Musar Red 1998—the Lebanese winery's blend of Cabernet Sauvignon, Cinsault and Carignan—at a tasting, I feel that I have tried an oxidised wine: its hue is a light reddish-brown; almost Pinot Noir-ish. Notes of soya, tamarind and, rather strangely, brine unfurl on my palate. It tastes medicinal. I sample the 1999 vintage. It, too, has that medicinal edge, albeit less blatant. I'm not sold, but I find myself intrigued by their distinct notes.
I convey my thoughts to Ralph Hochar, 38, co-owner of Chateau Musar, who tells me that his ambrosias are an acquired taste. "Those who drink our wines for the first time are surprised," says Ralph. "Our reds don't have the familiar Cabernet Sauvignon taste you'll find in most wineries. But we want you to ask questions: if you return to the wine an hour later to pick up more of its notes, then 80 percent of our job is done."And no, my red isn't oxidised.
Ralph adds that the patient drinker will be rewarded, as "a Musar is one you will enjoy at least 12 years after harvest". It's safe to say that this cult winery's growing number of fans aren't those with a love for lush Napa reds, but vinophiles looking beyond familiar wine regions for something special or eccentric. In a country generally known for its wars than wines, Chateau Musar, has, in recent years, become synonymous with Lebanese vino. The winery was also featured in Wine&Spirits magazine's Top 100 Wineries of 2010.
Excerpt from the September issue of epicure.