No more hangovers?
A high tech-wine cabinet shrunk to a portable size and a vodka that won't leave you with a hangover.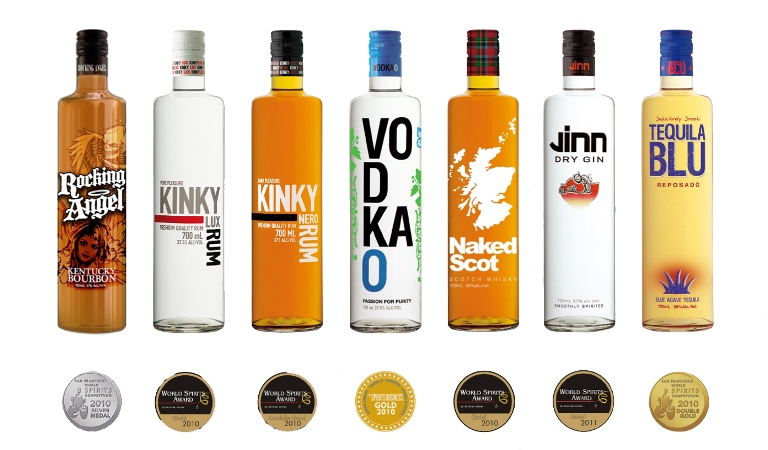 In a perfect world, we can knock back shots like nobody's business and wake up the next day with no repercussions. Made in Australia, ASM Liquor, may have found the perfect solution by separating methanol from ethanol so all you experience are the dizzying effects without ever needing the hair of the dog.
Touted to have no impurities, chemical agents and additives found in mainstream alcohol, the Vodka O, one of its more popular spirits, possesses all the flavour but no grimace-inducing sharpness when we sampled it. Aussie celebrity chef Luke Mangan also uses ASM Liquor in his creation of 'The Australian' Cocktail—a blend of white spirits, cognac and cranberry juice, freshened with ginger and lime syrup—doled out on Virgin Australia flights. There is also a range of other spirits including the Rocking Angel Bourbon, Jinn Dry Gin, Tequila Blu Reposado, Naked Scot and Kinky Nero Rum. $54-$68 available at Bottles & Bottles and 1855 The Bottle Shop.
WINE SAVIOUR
Transtherm's SoWine home bar is a high-tech wine cabinet shrunk to a portable size for the kitchen counter. The capsule-like contraption holds two open bottles of wines, sucks out their air to keep them in a vacuum, and offers two temperature settings (8°C for white and 18°C for red). $727. Available at APS Lifestyle Marketing. Tel: 6235 1333