The Essence Of South African Braai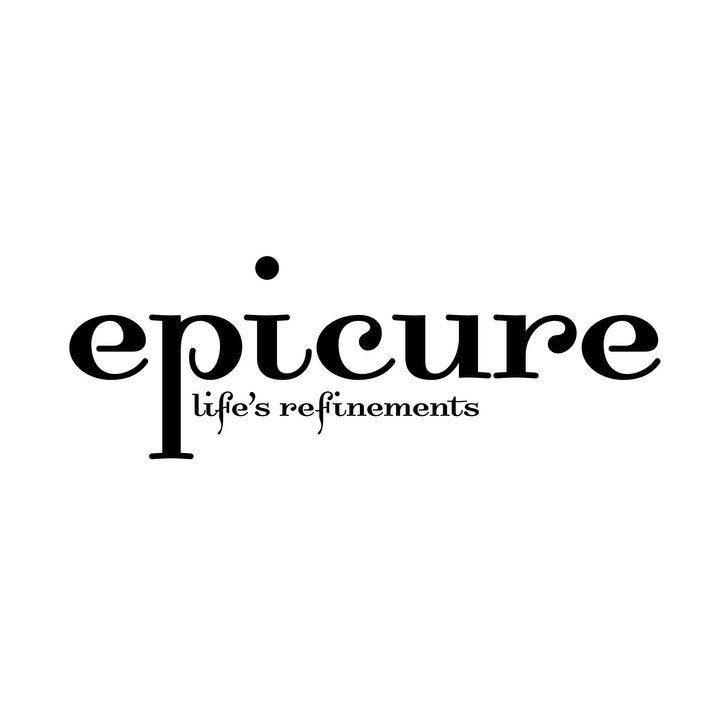 · 23 August 2023
·
Vietnam
Set within a grand and immaculately restored residential villa, smack in the centre of the vibrant and highly trendy culinary hub of Thao Dien Ward, Thu Duc City, Ho Chi Minh City, a new gastronomic barbeque experience has immerged in Vietnam, in the form of an African safari themed restaurant aptly named Carnivore.
Introducing the bold, savoury, and singular flavours of South Africa, through their most coveted eating and drinking tradition of Braai, or South African barbeque, at the helm of Carnivore sits Executive Chef Floris Mostert, who for the past 9 years has dedicated his life's work to perfecting the dishes offered and celebrated at a South African Braai, a culinary hybrid of 11 tribal influences. A Braai is not simply a style of food preparation. It is a lifestyle, a time- honoured tradition and cultural celebration, bringing together friends, family, neighbours, and strangers to eat, drink, laugh, dance and share stories as a community, with grilled rotisserie meats and beloved regional signature dishes at its core.
We had the chance to sit with Chef Floris and discuss South African Braai, his homeland's revered cuisine, the new restaurant concept, and how it feels to be the first to introduce his country's traditional cuisine to Vietnam in a 5-star restaurant.
Please describe South African cuisine as a whole. What makes it unique and special? How many regional variations are there of this type of cuisine?
South African cuisine is influenced by mostly 11 cultures and ethnic groups, including French, Malaysian, Dutch, German, Indian, Chinese, British, Zulu, Xhosa, Sotho, and Afrikaans, which is my heritage. The specific qualities expressed in our food differs from city to city, and district to district, and each region's unique flavour profiles are determined by the usage of the specific spices incorporated within each dish. The core ingredients in a recipe may be similar, if not exactly the same, but the spices used to flavour it makes the taste unique to that particular region, depending on its territorial ethnic influence.
According to you, what's the difference between traditional South African cuisine and a modern take on the classics?
Well, traditional South African cuisine is a very homey and comforting food. It is prepared and consumed at all times, but mostly on weekends in a casual vibe, and the feast can last from late morning straight through to late night. We serve roasted meats and fresh and roasted vegetables, being traditional signature dishes such as boerewors (farmers sausage), bobotie casserole (a baked beef stew), biltong (air-dried beef) and chakalaka (a vegetable relish.) Very little green vegetables are incorporated into our diet, although that is changing as people are eating more healthy foods nowadays. What South African chefs have done is to take all those homey and familiar flavours and fuse them into creations with a modern twist on the original recipes. There's a big trend in South Africa for adapting all our traditional foods and ethnic variations, into contemporary cuisine.
Carnivore's restaurant concept seems reminiscent of an AYCE (All You Can Eat) Brazilian churrasco? Was that the main inspiration, and is grilled meat on skewers, sliced table side, common in South African food?
So, the meat preparation and grilling techniques are like that of Brazilian churrasco, but ours is uniquely South African as our focus is the presentation of Braai, which translates in my native tongue to barbeque. We implemented the look and feel of Brazilian churrasco in the meat presentation on long metal sword skewers, and the slicing of meat tableside by our passadors, as it projects an elegant and unique dining service. However, all the meat and speciality dishes are prepared in strictly South African style, with all dishes honouring the flavours and traditions of our country. 30 years ago, a restaurant named Carnivore opened in South Africa. The concept was to serve Braai dishes in churrasco and Rodizio style, and it was incredibly successful as South Africans are amongst the top three red meat consumers in the world. The founder of that restaurant was a German South African, who had been to Southern Brazil, seen and experienced what's called a churrasco dining experience and the Rodizio style of serving, and it inspired him to fuse this style of meat preparation and serving with our traditional Braai cuisine. His concept was enormously successful. Carnivore Vietnam's founder, not related to Carnivore South Africa, realised that it had the potential to do incredibly well in Vietnam. So, here we are today, 30 years later, and Carnivore Vietnam is born.
Why Vietnam, and Ho Chi Minh City specifically, as opposed to Hanoi let's say? What inspired you to relocate here and spearhead this project?
Our founder, a South African, has spent the past 22 years living in Saigon. He considers it his home, and with Vietnam so greatly praised across the globe as of recent for its phenomenal food, he decided it would be a great time to introduce and contribute our country's flavours to Vietnam's thriving culinary scene. When I was head-hunted to relocate to Saigon, develop the menu, and run the kitchen, I jumped on the opportunity. Although there are several South Africans producing traditional dishes in Vietnam, they are mostly for take-away, delivery or online purchasing, but not served in a 5-star restaurant. So how often does one get the chance to be the very first to introduce a new type of food to a country in a 5-star restaurant within a grand and immaculately restored residential villa, smack in the centre of the vibrant and highly trendy culinary hub of Thao Dien? It's pretty awesome!
As a chef, how important is local product sourcing to you? Do you prefer a farm to table approach for your cuisine? Working with imported ingredients? Or both?
So unfortunately, all the food that we need to prepare South African dishes cannot be sourced locally, not just flavour wise, but also quality wise. Farm to table is very, very important. So, we do have contracts with local farmers in Da Lat who supply all our fresh veggies. Our meat is either imported from Australia or New Zealand. So, the meat and some specific South African elements such as Nando's sauces, maize porridge and spices which are specific to my home country, we must import. The rest are all sourced from local suppliers.
I hear you will be serving, and retailing high end South African wines as well at Carnivore?
Yes, unfortunately most of the South African wines currently imported to Vietnam are not the best South African wines. South African red wines in particular are globally very popular, but are sold at an extremely high price points, because the shipping and freight costs, plus import taxes and duties, are very high for wine coming from South Africa. South Africa is halfway around the world from here, as opposed to Australia, which is only a few days sailing away and enjoys highly preferential import duties due a Free Trade Agreement with Vietnam, so you see a lot of top-end Australian wines readily available for purchase in Vietnam at affordable price points. As our restaurant is essentially a fine dining establishment, but with a refined yet relaxed African safari atmosphere, we realised the essential importance of pairing top end South African wines with our cuisine to match our restaurant's brand ethos and DNA. So, we are working with local importers and relevant government agencies to facilitate the import of fine South African wines at affordable prices to offer our diners, and then retailing those top-end South African wines that our guests have enjoyed during their dining experience.
If there is one quintessential ingredient which is always in your kitchen, and you could not produce your food without, what is it and why?
Oh… That's easy… Salt, salt, salt, salt, salt, salt, and SALT!! Pink Himalayan salt is my preference, and I could not produce my speciality dishes without salt. There's nothing worse to me than under seasoned food. Salt is the most important spice in any pantry. You cannot have a kitchen and produce flavourful food without it. Seriously…
SHARE