Duke's Oyster Bar – An Inviting Bistro for Seafood Lovers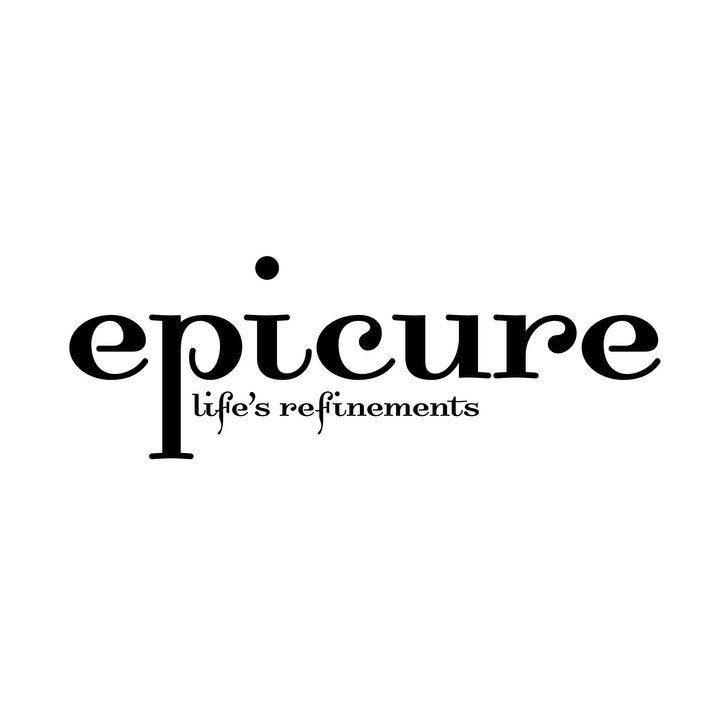 · 9 February 2023
·
Vietnam
Nestled away in a secluded courtyard along bustling Xuan Thuy street in Thao Dien is Duke's Oyster Bar, a refined yet casual destination to enjoy the freshest seafood in town. Owned and operated by La Poissonnerie, Duke's is one of the neighborhood's hippest new restaurants.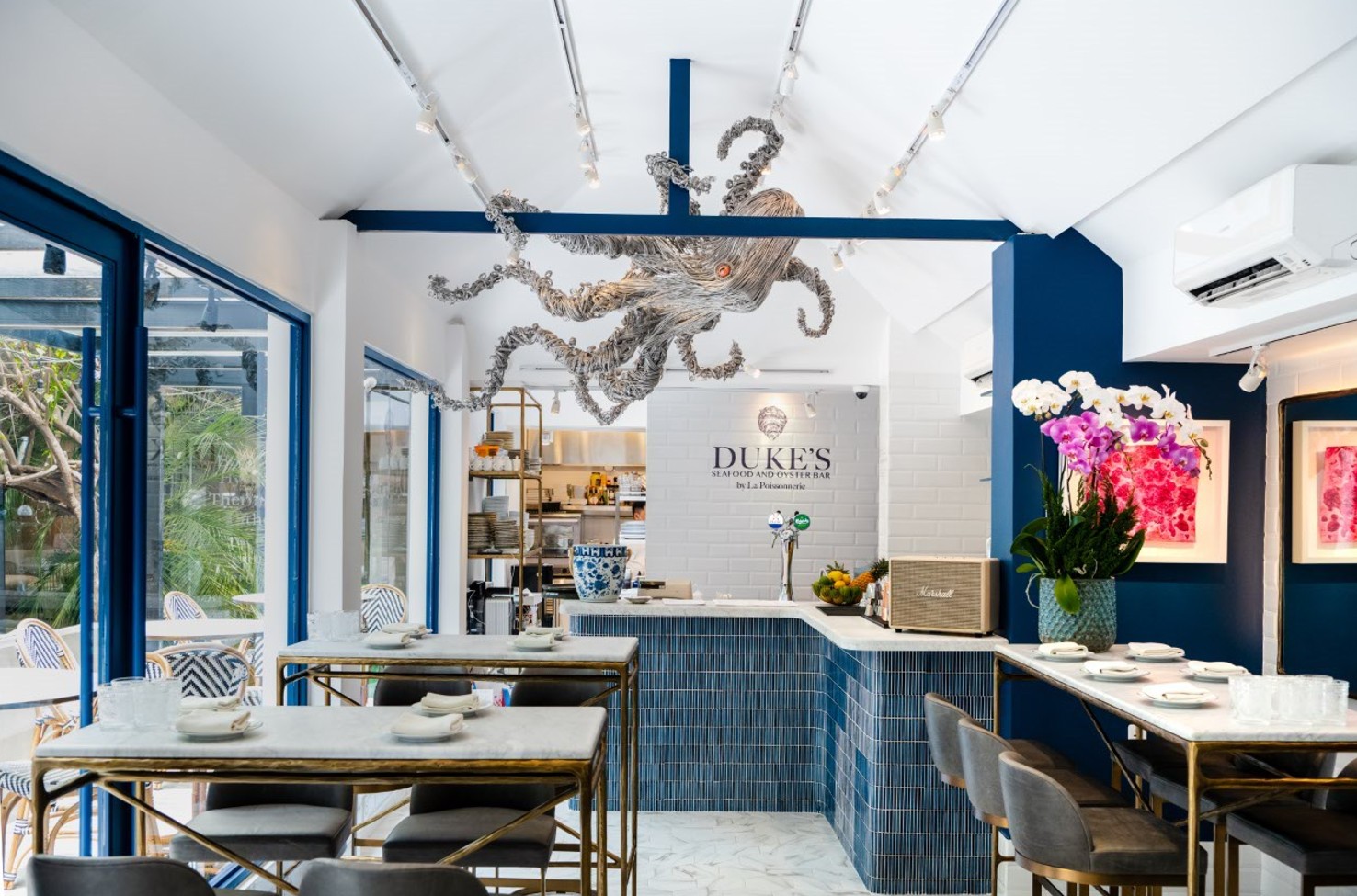 Upon stepping into the restaurant, guests are immediately transported to the ocean by a large Kraken painted on the wall and a distinctly nautical blue and white color scheme. The cozy space is ideal for small groups, and there is also outdoor seating available in the breezy, tree-filled courtyard.

As the name implies, Duke's main draw is its fresh oysters, both locally sourced and imported from France. Their oysters can be enjoyed à la carte or as part of one of their signature seafood platters, including lobsters, mussels, shrimps, and more. An extensive caviar menu features big names such as Kaluga Queen and Dom Petroff, and their smoked fish options, smoked in-house by La Poissonnerie, are another highlight of the menu.

Duke's is more than just fresh shellfish, however. Their creative menu includes soups, ceviche, seafood pasta entrées, fish and chips, their one-of-a-kind red snapper burger, and a range of homemade desserts. Duke's extensive choice of cocktails and beers pair excellently with their menu.
Repeat customers will notice that Duke's menu is constantly growing and evolving. They recently launched a new brunch menu, available all day on Saturdays and Sundays. The lobster and crab benedicts are the real standouts here, and they go perfectly with one of Duke's signature Bloody Marys. The newest addition to their menu, a grilled seafood platter featuring Canadian lobster with cheese, baked oysters, and garlic-butter clams is well worth a try too.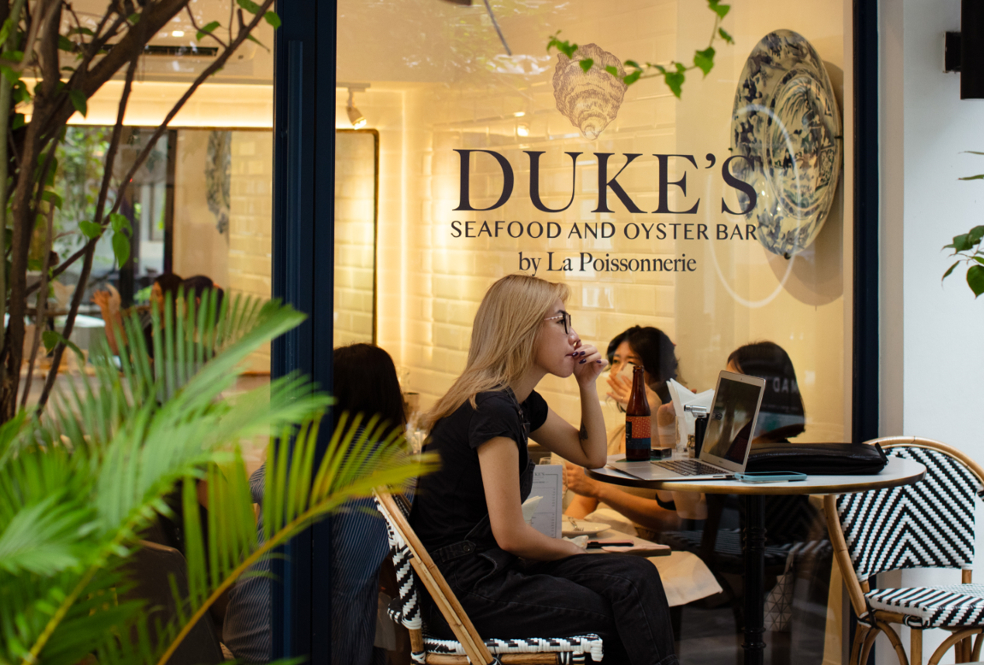 Thao Dien's restaurant scene has been flourishing in recent years, especially in the post-lockdown era. Duke's is a welcome addition to the scene as one of the few places in town to enjoy truly fresh, high quality oysters.
SHARE