Lavelle Library – Where Art, Food and Nature Meet As One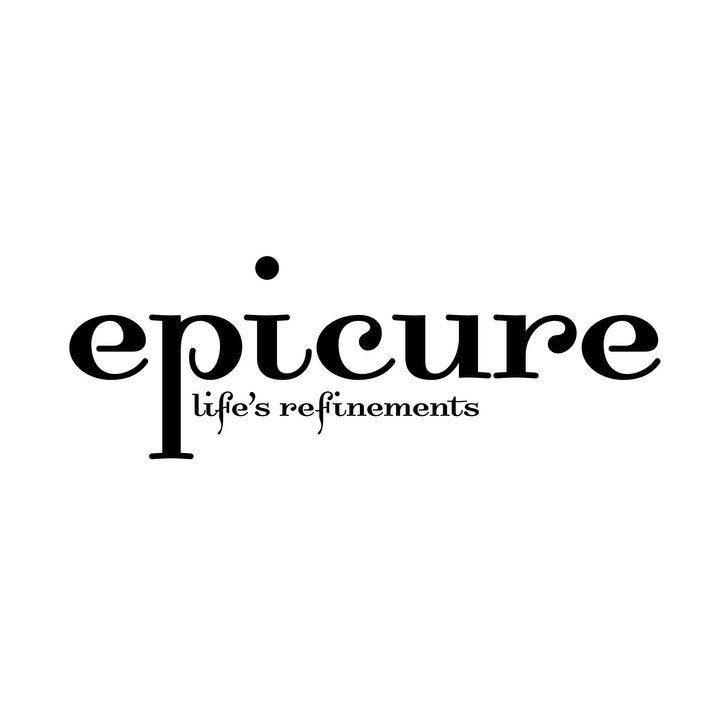 · 23 November 2022
·
Vietnam
People, art, and nature harmoniously find a home at Lavelle Library - a lifestyle, social and dining space nestled in the charming quadrants of Thao Dien. The vision is simple: to bring joyful experiences through innovative daily living. Believing conscious daily living leads to growth for the self and the community, collectively leading to a brighter future.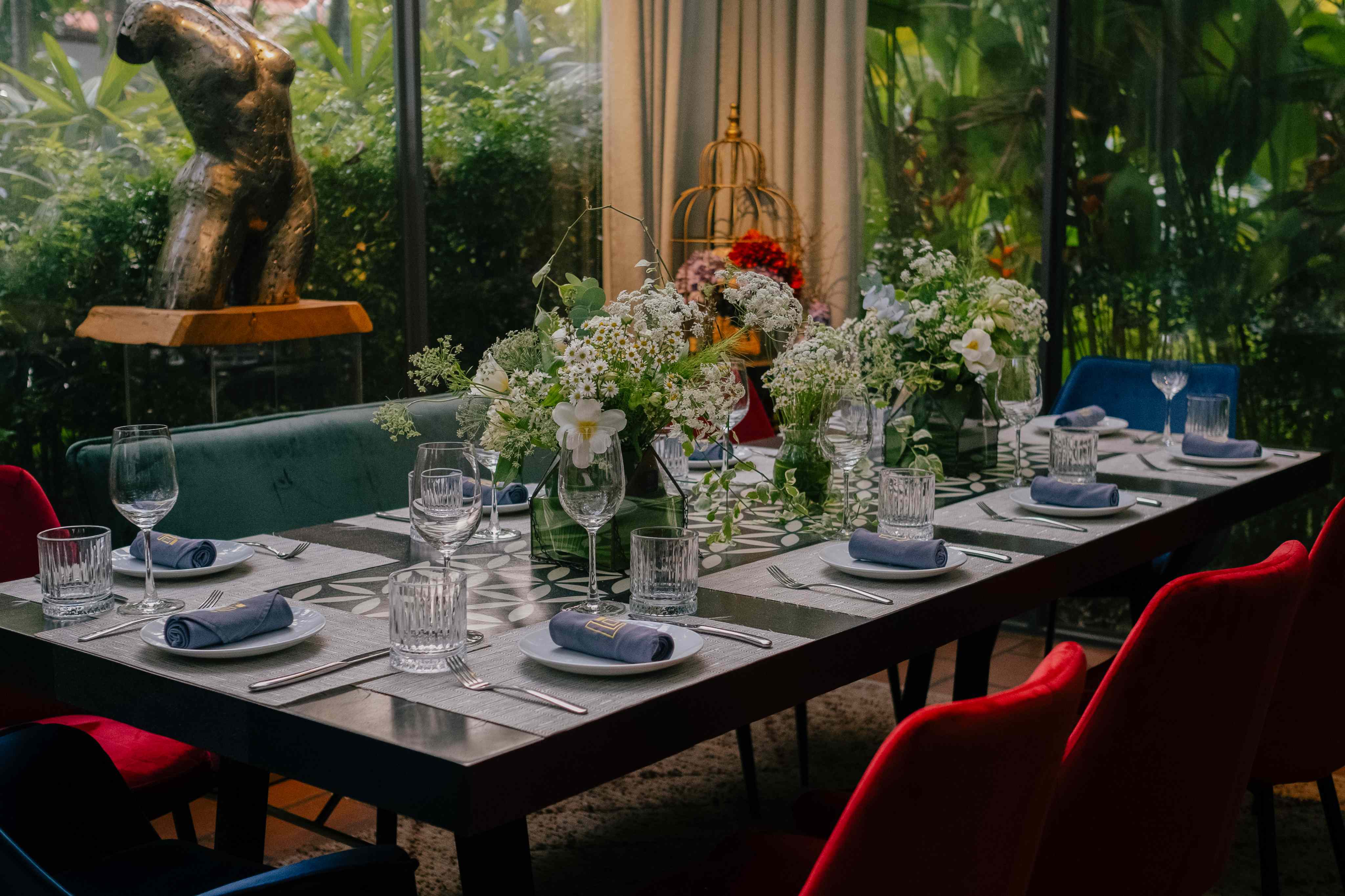 The moment you step onto the premises, be prepared to leave the hustle and bustle of the city and indulge in a private oasis of luscious greenery and museum quality art. Time is yours and can be spent as you desire. If in need of an inspiring afternoon among exquisite art, a unique chef's table dining experience, a crisp cocktail after a long day, a rejuvenating session of ballet fit, or a quiet refuge for the soul — Lavelle Library has it all.
In the Restaurant, passion is at the forefront, offering an elegantly curated selection of heartfelt creations by the talented Chef Thao Na. Featuring a balanced blend of authentic French techniques, fresh worldly flavors and premium ingredients, Chef Thao Na continuously surprises her guests with her artistry and originality.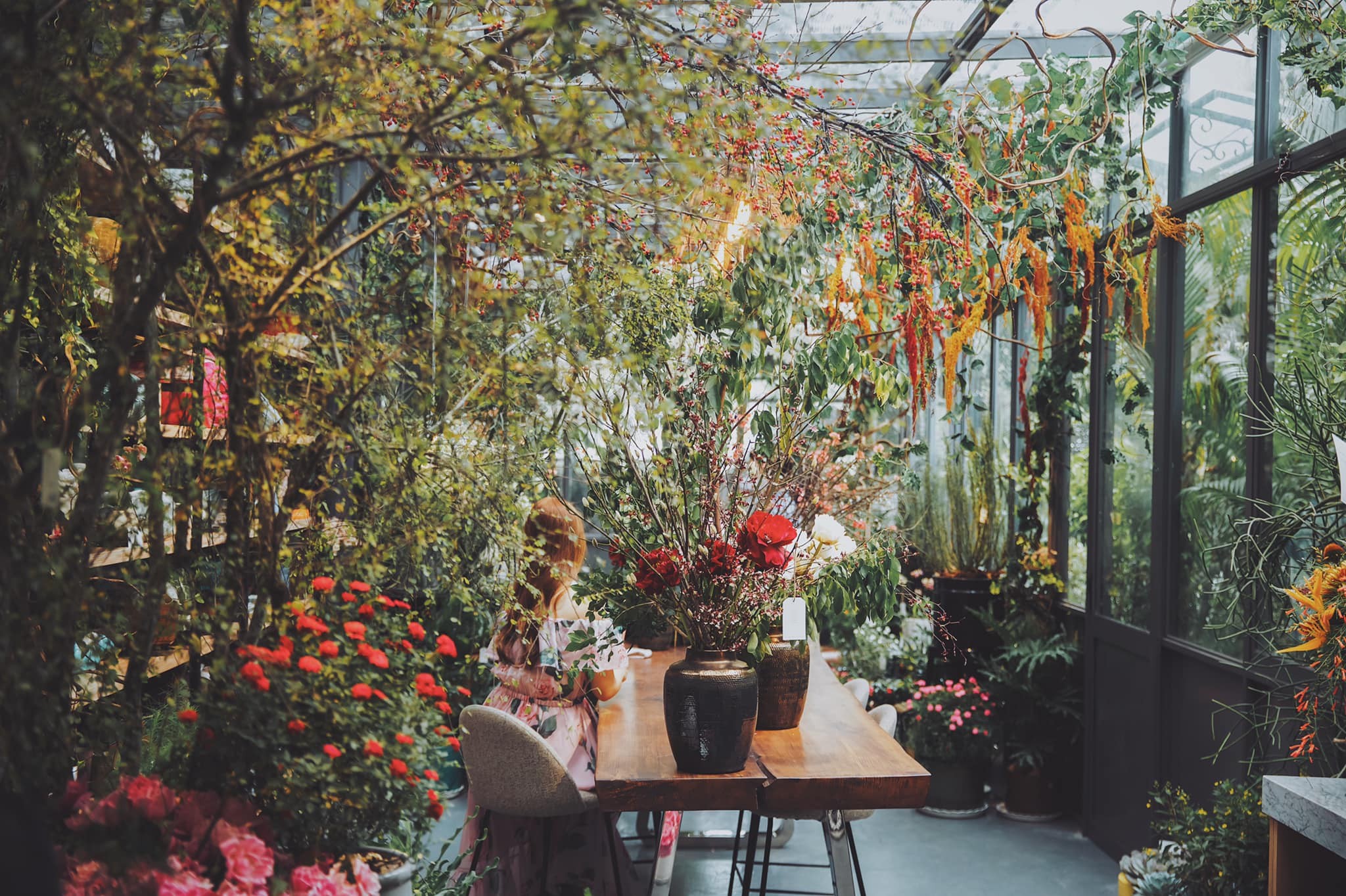 Combining her Vietnamese ancestry with her tenure at Park Hyatt Paris – Vendôme, Chef Thao Na is celebrated as one of the most talented chefs in Vietnam, successfully bringing a fresh and friendly vision of French Dining to Ho Chi Minh City.
Guests can enjoy Chef Thao Na's flirty twist of French classics such as her renowned Beef Tartare, playfully served with "taco" crisps; or her Signature Lavelle Onion Soup whimsically served in the layers of a freshly baked onion. When in the mood for more Vietnamese forward flavors, guests indulge in Chef Thao Na's locally inspired dishes. Inclusive of her original "Don" Bouillon and her aromatic Spiced Free-Range Chicken served in a delicately hand crafted basket.
When the mood strikes her, the highly anticipated Chef's Table or four hand collaborations with the Ho Chi Minh City's culinary stars fill Lavelle Library's calendar. On such special occasions, Chef Thao Na displays her bolder innovations, served under the stars, for a magical dining experience. Seats sellout swiftly, we highly recommend following Lavelle Library's social media accounts to be in the know.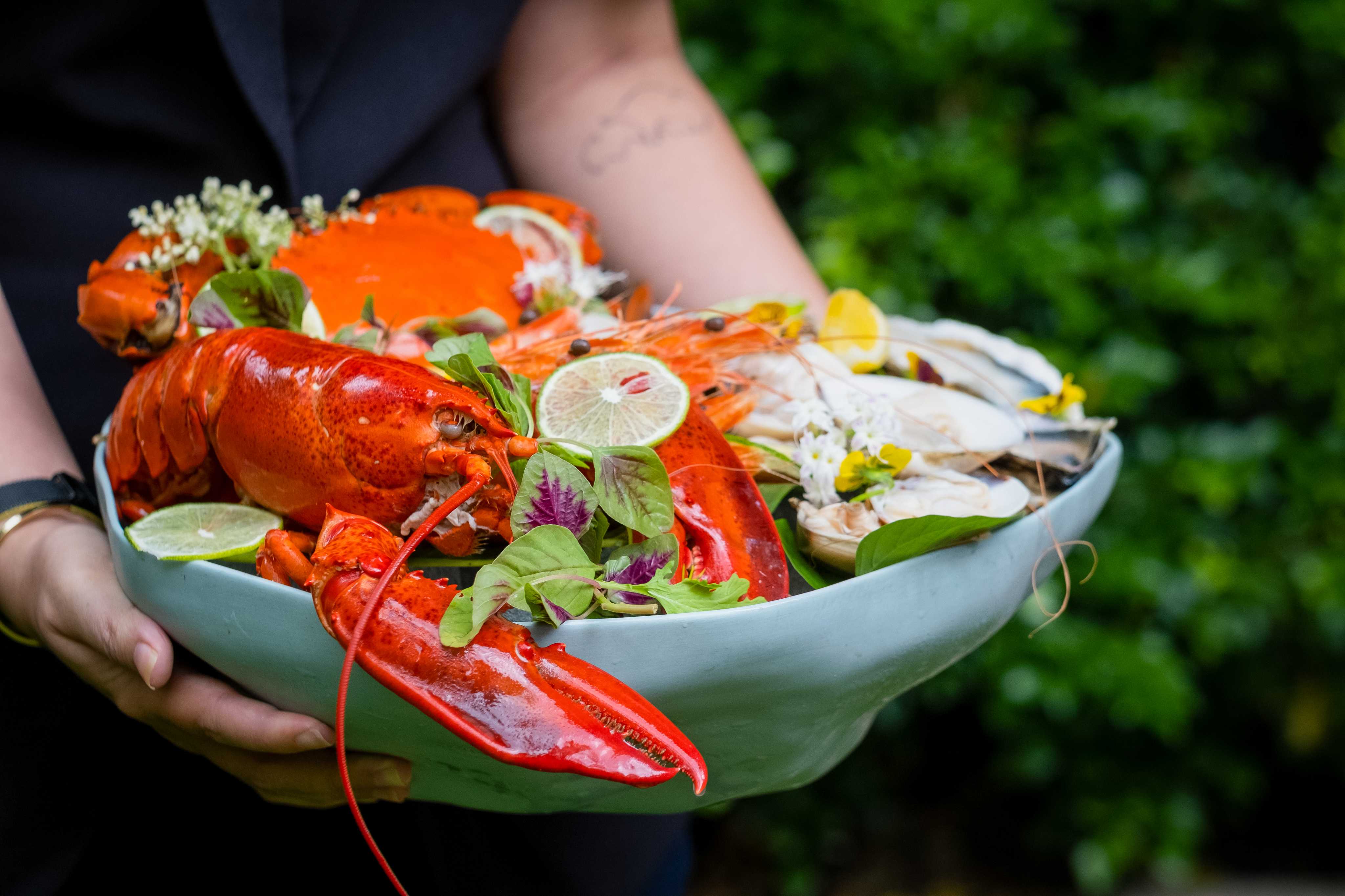 Soon to launch, Lavelle Library will host weekend brunches with a menu exclusively designed for those long awaited catch ups with close friends and family. With upbeat jazz buzzing in the air, the team promises a playful retreat filled with both sweet and savory dishes to accompany the bottomless mimosas and Yuzu Mint Juleps.
Guests not only nourish appetites but artistic curiosities as well. Lavelle Library is the only venue in Vietnam one can bask in the works of the world's most celebrated artists (Salvador Dalí, Banksy, Andy Warhol, Lê Phổ, Vũ Cao Đàm and more. Lavelle Library believes such works should be shared, propelling the growth of the thriving art scene in the country.
Rotating exhibitions feature art in all forms – paintings, film, dance, music – presented under two labels: Legendary Series and Imaginary series. The former celebrates works from world renowned creatives (including unseen images and private audience with Pulitzer-prize winning photographer Nick Ut). Whilst the latter showcases the work of young artists, both Vietnamese and foreign.
The thread that stiches the full Lavelle experience together lies in the passion and heart of every member of the team. Whether you are a guest joining for a unique exhibition or a customer hosting a special occasion, the events team will help make any event one to remember. From intimate gatherings of 20 to larger audiences of 150, the team is dedicated to assist on every aspect of the program. From menu options to elegant table settings; sophisticated floral décor to classy production content – Lavelle Library is committed to making your event planning process as seamless as possible.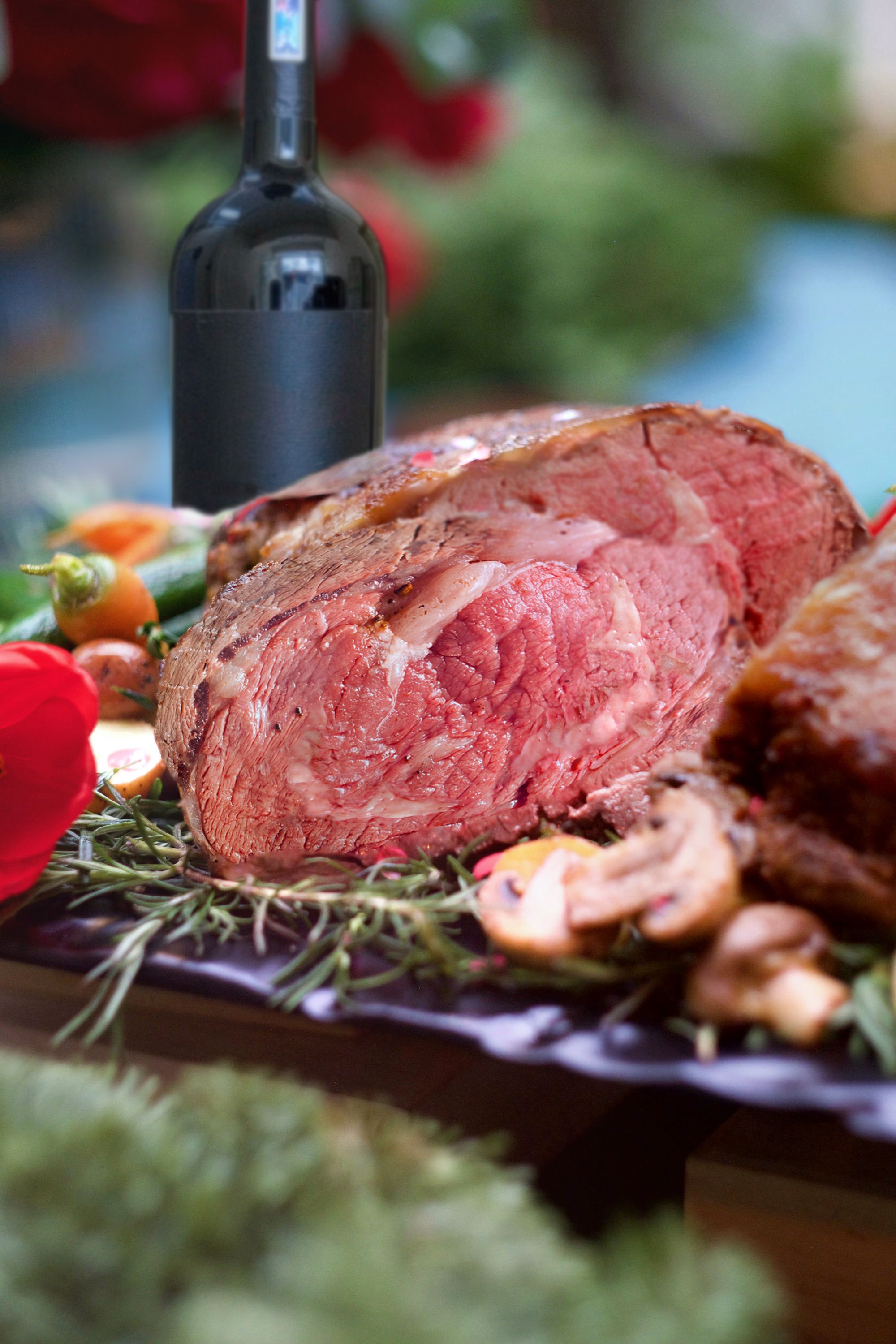 The discerning guests who frequent Lavelle Library discovers new joys through the kaleidoscope of experiences the space offers. Embracing the vision of Living Artfully, anyone who walks through the doors of Lavelle Library will most certainly leave with an appetite for more.
SHARE