Dance away at Café Cardinal
A fairytale-Esque escape, Thé Dansant is Café Cardinal's latest venture that promises to leave you with a full heart.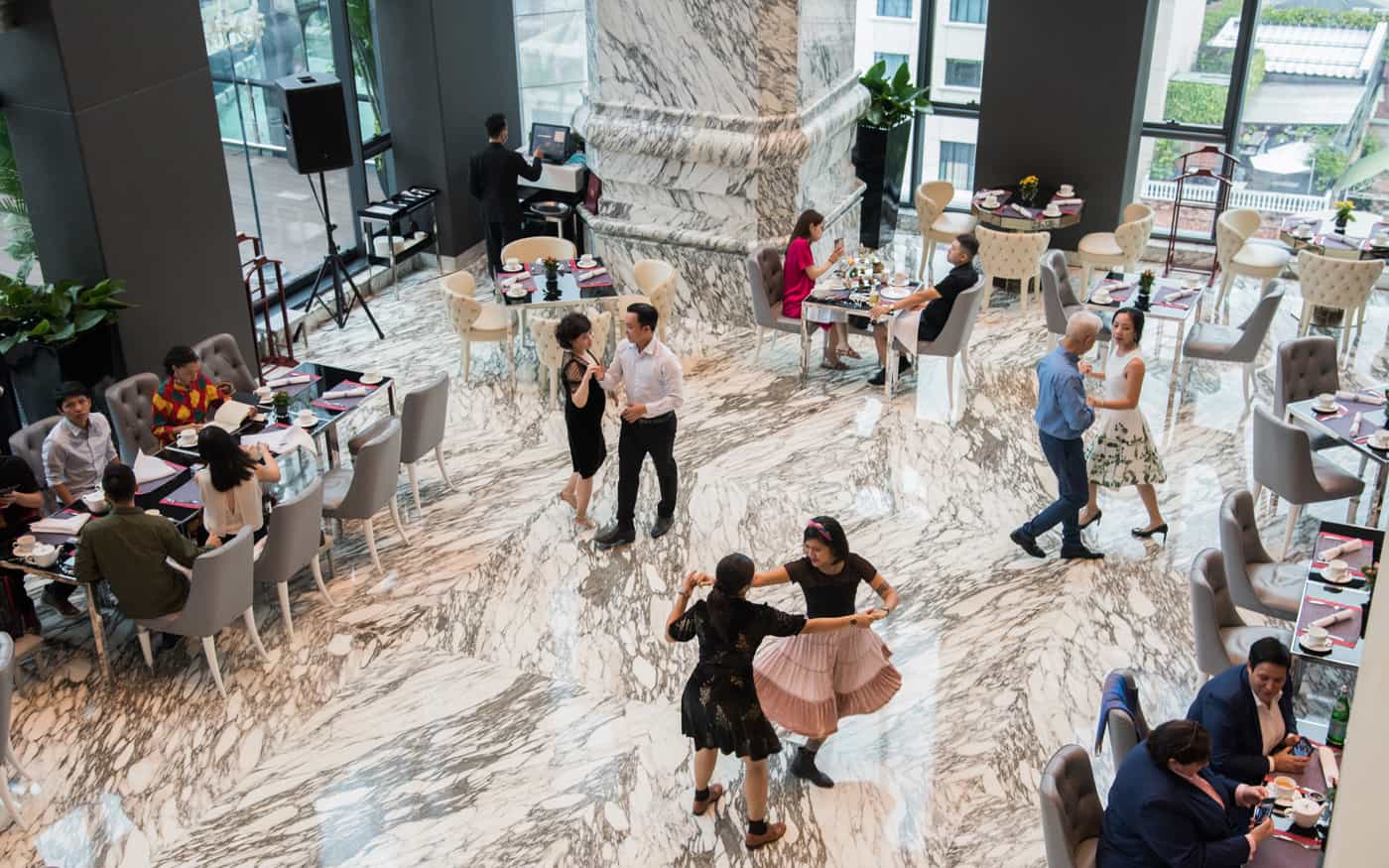 With live music, lots of dancing and delicate afternoon tea, Sundays at Café Cardinal transport guests to simpler, more romantic times.
First launched in mid-October, Thé Dansant has been adding a wave of joy to visitors Sundays for a couple of months and promises to continue doing so. The beautiful harmony of live classic jazz, swing big band hits and vintage French chansons with Café Cardinal's famous afternoon tea set has elevated Sunday afternoons in Saigon. Found on the afternoon tea set is a delectable selection of Vietnamese and European favorites, expertly crafted into delicate canapés along with imported Dammann Frères teas and optional champagne or sparkling wine. Such an elegant selection of food and beverages alike, when enjoyed in Café Cardinal's sophisticated venue with the live musical band make Thé Dansant the perfect occasion to dance away every Sunday.
The Reverie Saigon (Level 6), 22-36 Nguyen Hue Boulevard, Ben Nghe
Ward, District 1, Ho Chi Minh City. Tel: +84 28 3823 6688