The Reverie Saigon – A wish list favorite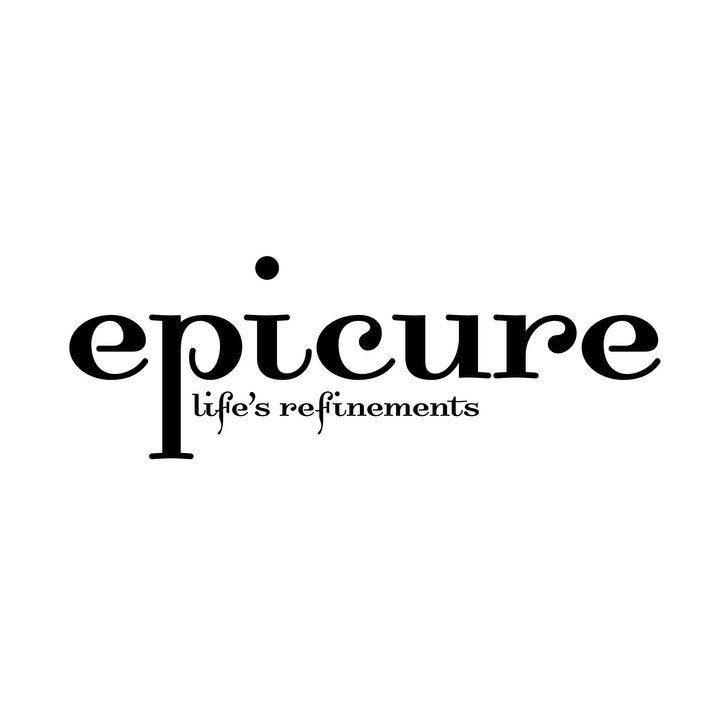 · 29 December 2020
·
Hotels & Resorts
Embrace the festive season with a staycation at The Reverie Saigon by enjoying a host of on-site experiences and delights.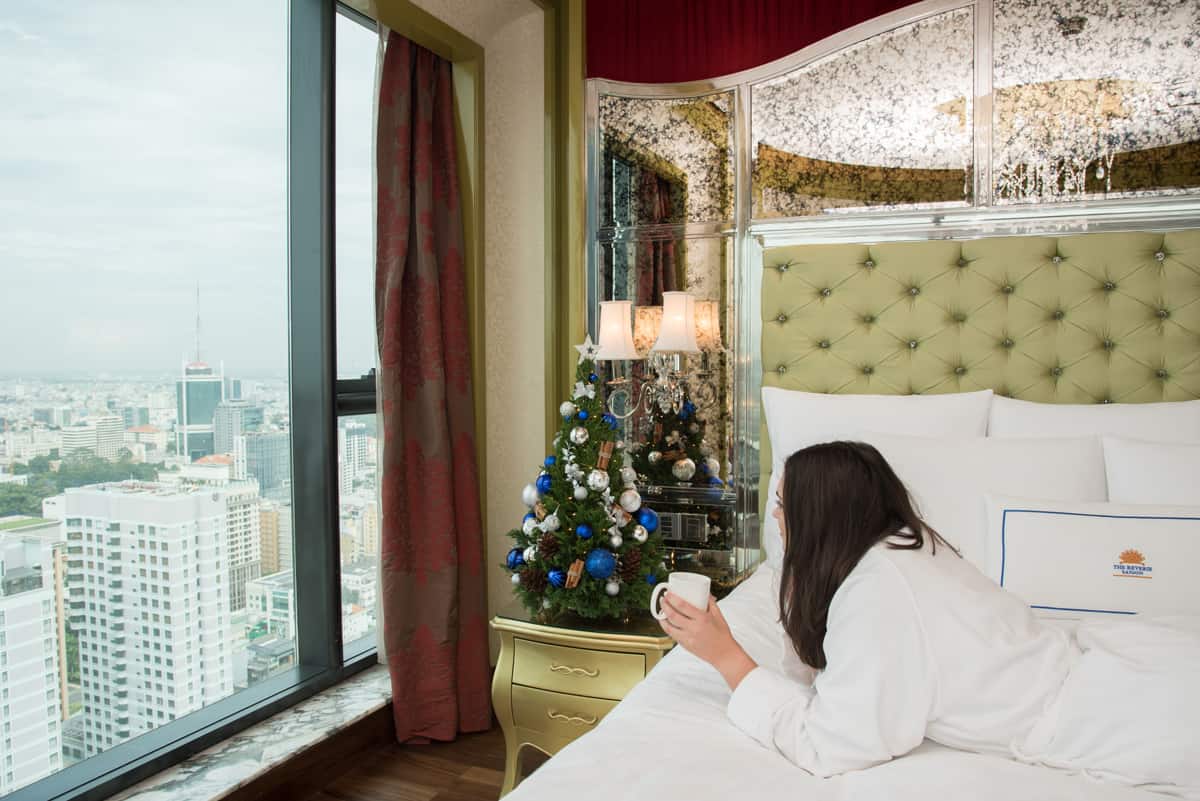 With deluxe accommodation, festive afternoon tea, a personal Christmas tree, special night time treats from Santa and free use of the swimming pool, steam & sauna facilities, a staycation at The Reverie Saigon is surely the perfect end to the year.
Café Cardinal's seasonal program is sure to get guests feeling festive. The Holiday Afternoon Tea runs through to the New Year and features an impressive assortment of festive treats and seasonal teas redolent of the Christmas period. Every Sunday, Café Cardinal's afternoon tea is elevated to the pinnacle of festive joy with a special tea dance which features live music, encouraging guests to tap their feet, sway their hips and laugh the day away.
Also at Café Cardinal for the month of December is the Recettes De Yule. This five-course set dinner is a classical French culinary affair where guests can indulge in sumptuous cuisine and perfectly paired wines. Langoustine, foie gras, Argentine prawn dumplings, free-range turkey and a classic Joyeux Noel gingerbread dessert beckons diners to forget their worries and welcome the New Year with a full belly and joyous heart.
Christmas Eve and Christmas day are sure to be memorable occasions at Café Cardinal. La Fete De Noel, running on December 24 and 25, will serve a delectable Christmas five-course feast. Featuring turkey lobster, foie gras, Wagyu beef and a cheese and Christmas sweets dessert buffet, this menu provides the perfect culinary experience. Moreover, the Christmas Brunch Buffet boasts seasonal favorites which can be made-to-order by the dedicated kitchen team. With an assortment of sweet delights and the option of free-flow sparkling wine, house wine, German draught beer or Champagne, this buffet promises the perfect start to Christmas day.
Even when Christmas has been and gone, Café Cardinal will still uphold the festive spirit with their Glamorous New Year's Eve dinner. The five-course feast features sumptuous delights including duck magret, lobster, king crab wontons, beef fillet and a dessert buffet as well as the option of paired wines to complement different dishes. Enjoying this first-class cuisine with picturesque views of Nguyen Hue boulevard is the only way to welcome the New Year with loved ones.
As if this was not enough, the New Year's Day Brunch at Café Cardinal ensures guests start their year as they mean to go on. With a delectable menu including made-to-order dishes and free-flowing wine, beer and Champagne this brunch is sure to fill guests with excitement for the year ahead.
It would not be a stay at The Reverie Saigon without paying a visit to R&J Italian Lounge & Restaurant. Luckily, then, R&J has curated a sensational seasonal program for guests choosing to spend the festive season at Saigon's best-loved hotel. Throughout the month of December, R&J brings guests La Magia Del Natale, an occasion whereby diners can enjoy a bountiful set-menu dinner of Japanese octopus, lobster risotto, Wagyu beef cheek and panettone dessert in The Reverie Saigon's most romantic and intimate venue. With La Magia Del Natale not running on December 24 and 25, R&J will host the Buon Natale All'Italiana event. The five-course Christmas menu is both hearty and delicious with delights such as Alaskan king crab, foie gras, black cod, duck and traditional Christmas dessert. Finally, R&J offers the opportunity to say goodbye to the year with true Italian passion with their Felice Anno Nuovo on 31 December. The five-course menu with dishes such as poached veal, Baynes Sound oysters, Wagyu beef and a selection of desserts promises to be a night to remember.
The Christmas and New Year's Eve Set Menu at The Royal Pavilion perfectly embodies the essence of Cantonese fine dining as well as unrivalled hospitality that is so often associated with Cantonese restaurants. The six-course set dinner guarantees to satisfy even the most discerning epicureans with delicacies such as baked crab shell stuffed with crab meat, braised abalone, steamed giant grouper fillets and a trio of bird's nest delights. After enjoying a New Year's Eve Menu at one of The Reverie Saigon's restaurants, guests are able to visit the hotel's flagship bar, The Long, and countdown to the New Year in a vivacious atmosphere.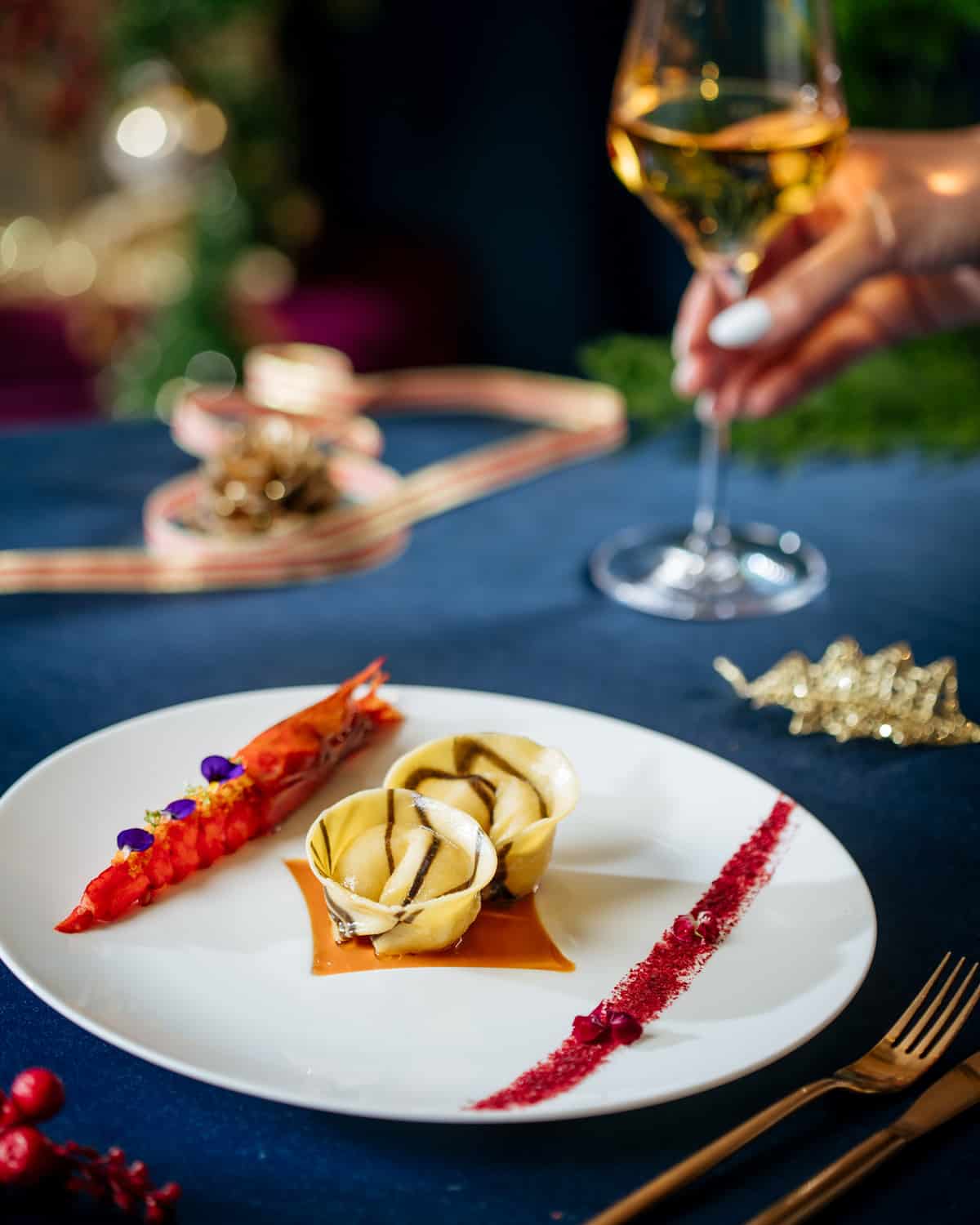 The Reverie Saigon's staycation program not only boasts excellent evening options, but daytime too. The Reverie Boutique is a cozy delicatessen with a relaxed café vibe and an assortment of artisanal treats. Fresh salads, sandwiches and simple pastas madeto-order as well as homemade macarons, cakes and cookies make this café a welcome addition to The Reverie Saigon. The selection of festive-themed cakes and pastries including gingerbread houses, traditional Yule log cakes and festive cookies promise a treat for each and every sweet-toothed guest.
No staycation is complete without a visit to the spa. Luckily, then, guests can get party-ready at The Spa with a package carefully designed to enhance their inner sparkle. With a 90-minute body massage, facial by ILA and illuminating Voya shower gel gift, this is a great gift for someone special this season. The festive-package also includes free use of both the gym and pool, meaning guests enjoying a staycation at The Reverie with all of the indulgent delights while feeling guilt-free!
This festive stay promises not to disappoint and is both the perfect end and best beginning to the year.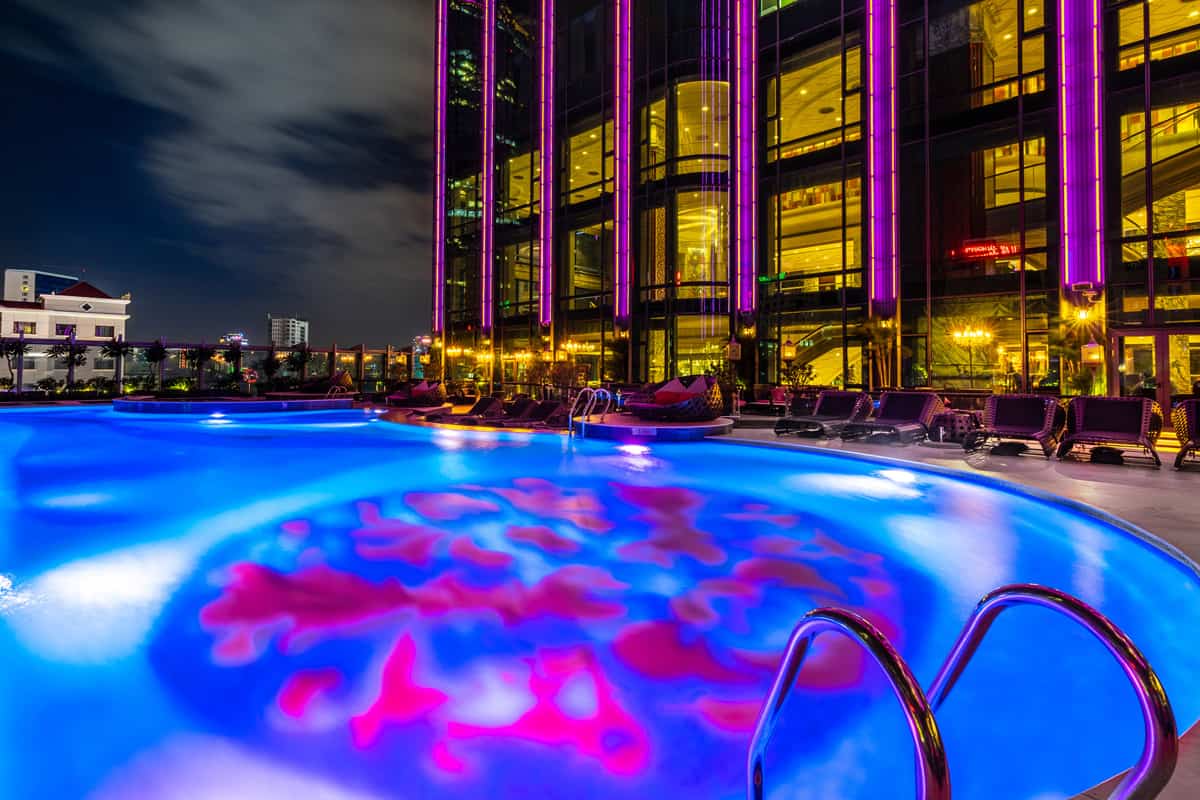 22-36 Nguyen Hue Boulevard & 57-69F Dong Khoi Street, District 1, Ho Chi Minh City, Vietnam.
Tel: +84 28 3823 6688
SHARE