What to eat at Hoa Túc Restaurant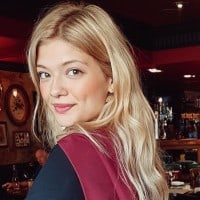 · 9 March 2020
·
Vietnam
Tuck into Vietnamese classic dishes as well as modernised takes on National favourites
Once an opium refinery, now a contemporary Vietnamese restaurant, Hoa Túc has loyal guests and curious travellers addicted to its delectable dishes, discerning wine menu, innovative cocktails, mesmerising ambience and timeless atmosphere.
Fuelling Hoa Túc's conception was the owner's desire to open a restaurant that showcases her favourite Vietnamese dishes – from street food to regional specialities. The owner and chef explored the very best of Vietnam's vast culinary heritage and put their hearts into creating a selection of authentic – yet contemporary – Vietnamese plates that are both timeless and elegant in their presentation. Steering clear from the fusion flavours, Hoa Túc is unique because of its 100% Vietnamese menu that boasts innovation within familiarity.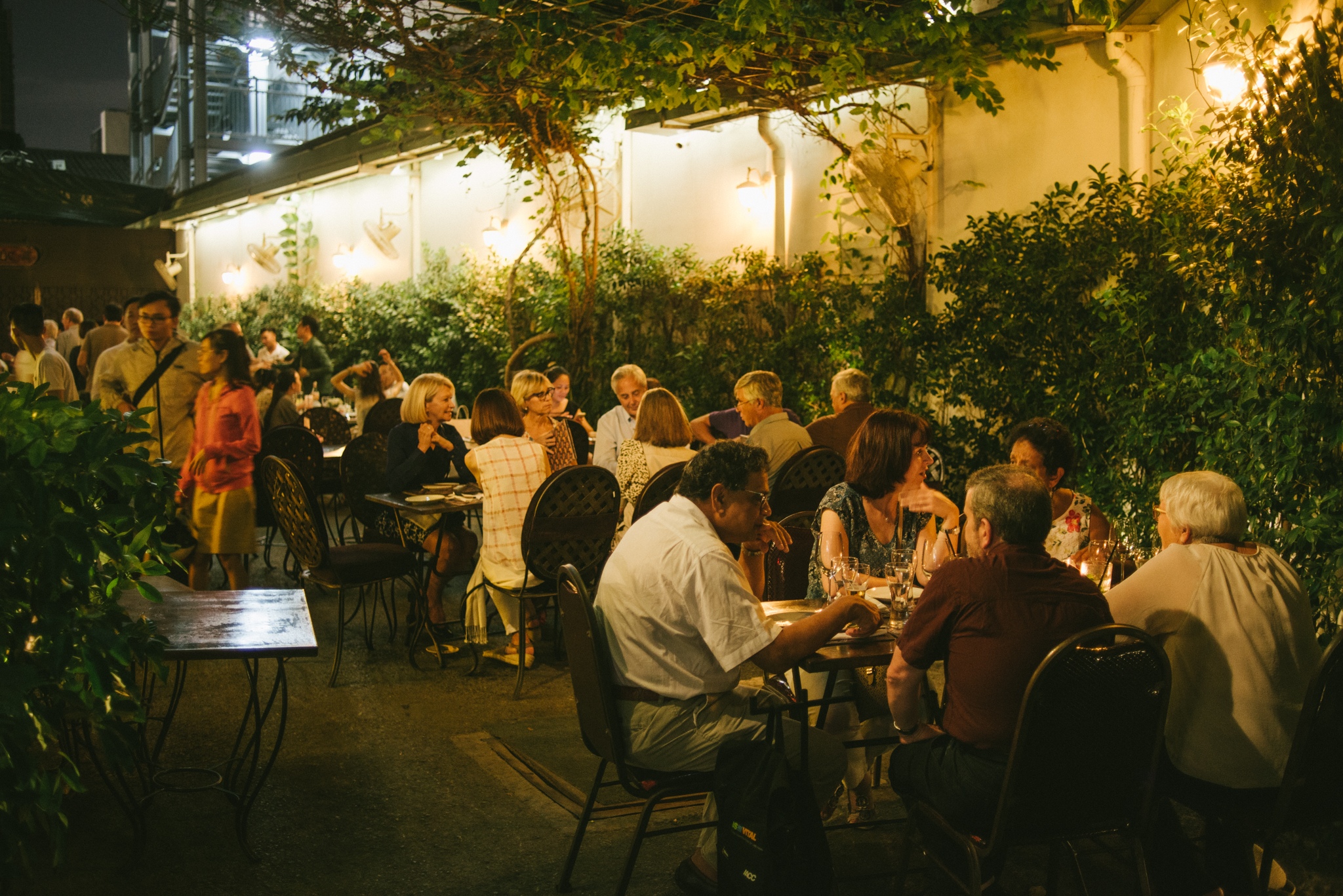 Located down a beautiful courtyard in the heart of Saigon, Hoa Túc's charming and serene ambience transports guests to a romantic European setting. With a front terrace featuring a roof resembling Paris subway entrances and showcasing the beauty of Art Nouveau architecture, lavish climbing plants and wrought iron furniture, the art of alfresco dining has truly been mastered. The inside's calming purple colour scheme, elegant furnishings and melodic background lounge music reap equal levels of rustic charm and showcase the powers of dining. For those wanting a vibrant and lively atmosphere, visit the restaurant on a Friday night to enjoy live band performances.
Hoa Túc's four available spaces all exude their own unique atmospheres and serve to be the perfect venue for all occasions. The well lit inside area and side garden are suited for small groups and can be adapted to accommodate larger parties. The front terrace is a cosy spot to enjoy lunch or dinner and forget time over coffee or cocktails, while the spacious upstairs rooms are the ideal setting for private events, such as annual occasions or corporate celebrations. The team at Hoa Túc provide an exquisite range of set menus alongside the opportunity to customise the menus to the client's desire, creating a bespoke dining experience.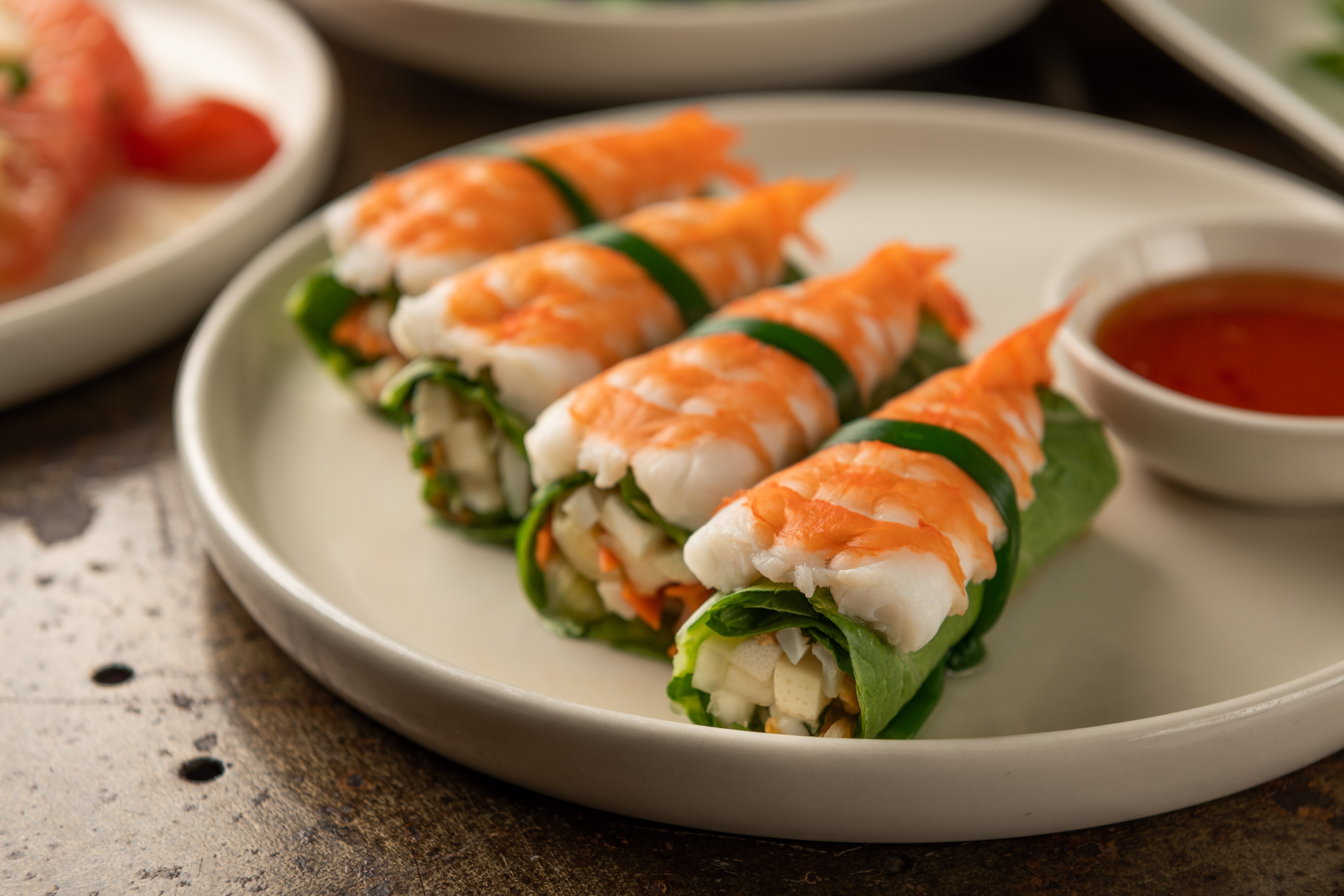 Hoa Túc offers flavours and aromas that are characteristic of Vietnamese cuisine and uses only a hand-picked selection of the finest local ingredients. Using coconut heart of palm instead of beansprout, and four mini crepes as opposed to one larger one, Hoa Túc's modernised take on a national favourite, bánh xèo, caters for the contemporary diner's penchant for delicacy. The menu also features the likes of cubed beef fillet, sea bass and calamari, as well as a vibrant selection of vegetarian options. With natural ingredients like betel and lotus leaf used to adorn the plates, all dishes are as pleasing to the eye as for the stomach thanks to the skilful work of the artistic chef.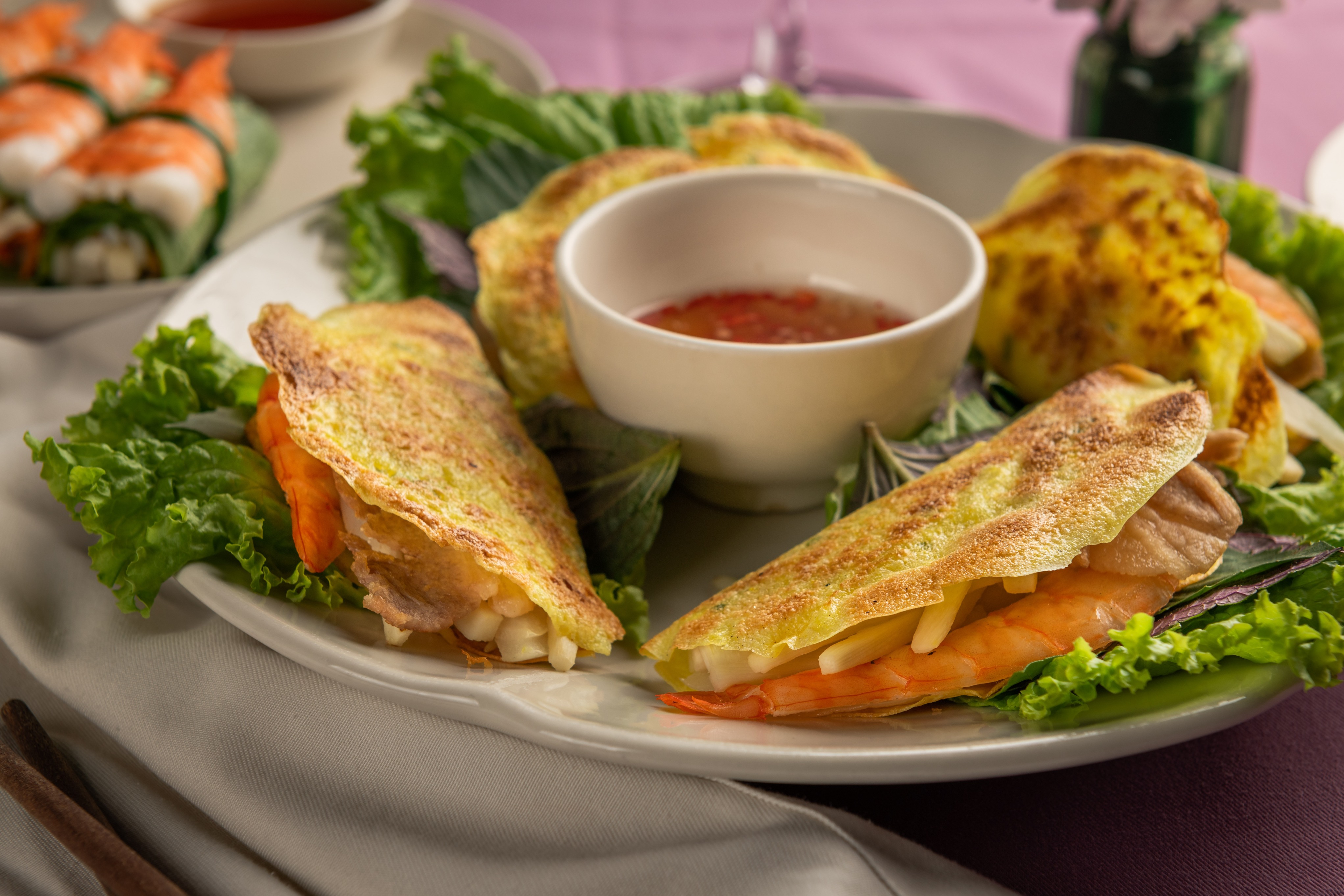 Promising a glass that compliments each and every palate, the beautiful selection of wines features reds and whites of both the classic and aromatic variety, a selection of rosés, exclusive sparkling varieties and handpicked champagnes. What's more, Hoa Túc's master bartender has curated a cocktail menu that, amongst the usual suspects – mojitos, whisky sours and margaritas – includes a range of innovative, signature beverages. With names as creative as their ingredients, guests can enjoy gin mixed with mirin, cinnamon, lime, Thai basil and yoghurt with the "Saigon Lady" or Sagatiba Cachaca, mango tea and lemongrass when ordering the "Long Look Back". For the festive season, guests can feel the Christmas, New Year and Lunar New Year spirit with dishes redolent of festivity while still encompassing the restaurant's contemporary Vietnamese cuisine. A visit to Hoa Túc, then, is the perfect way to embrace the season of generosity and giving that echoes HTGroup's slogan "From our heart to yours."
74/7 Hai Ba Trung Street, District 1, Ho Chi Minh City, Vietnam Tel: +84 28 3825 1676
SHARE