Festive feasting with The Fullerton Heritage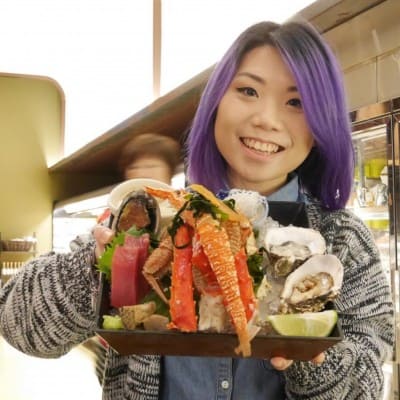 · 3 December 2018
·
Special Feature
Celebrate the festive season with a variety of F&B options along The Fullerton Heritage precinct.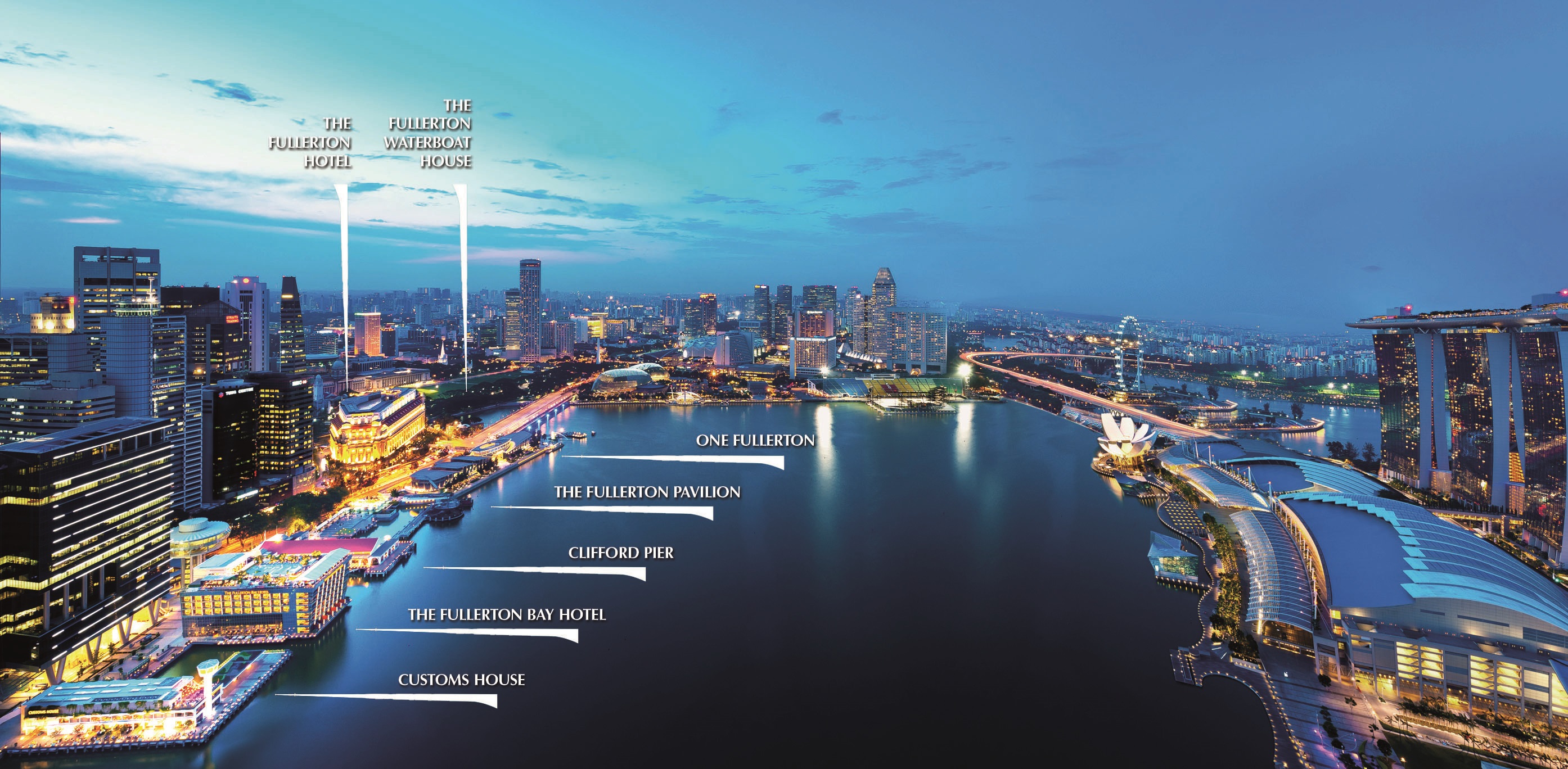 Known for an unrivalled view of Marina Bay and the Singapore River, The Fullerton Heritage precinct is teeming with dining options to pamper your palates. This festive season is no different. Cosmopolites can dine and party at an array of restaurants which offer the magnificent skyline. If you prefer not to brave the convivial crowd, bring home the Christmas experience with delectable festive takeaways from the precinct.
Saint Pierre
One Michelin-starred Saint Pierre is always ready to impress. Singapore's quintessential spot for French fine dining is where chef-owner Emmanuel Stroobant offers his take on haute cuisine with a modern Asian influence. For the upcoming festive season, Saint Pierre will be presenting a Festive Set Lunch (from $68 for three-course), a Festive Corporate Set Dinner (from $168 for four-course), an indulgent Christmas Eve Dinner ($248) and a spectacular New Year's Eve Dinner ($388). Those who would like to take some of Saint Pierre home with them can also order from their Festive Takeaway menu.
#02-02B One Fullerton, 1 Fullerton Road. Tel: 6438 0887
OverEasy
Looking for a simple alternative to the traditional turkey roast? Go for OverEasy's Festive Fowl ($68). Marinated in a secret blend of spices for a whooping 18 hours, it's also treated with beer. The result? Succulent slivers of chicken to go along with oven-roasted garlic mashed potatoes and cranberry sauce. It also comes with roasted greens and a fresh tomato and mint salad, making it an ideal festive potluck option. Available from 17 to 31 December.
#01-06, One Fullerton, 1 Fullerton Road. Tel: 6684 1453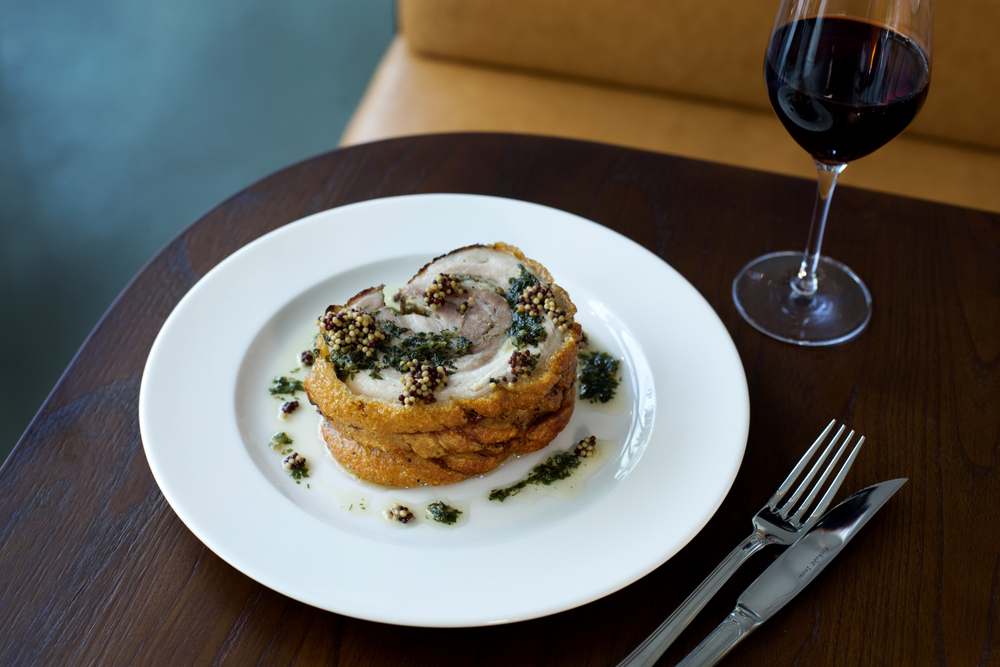 Caffe Fernet
Blurring the lines between restaurant and bar, Caffe Fernet has got the formula right with its irresistibly delectable Italian-inspired menu. For the festive period, you can bring home their Signature Crispy Porchetta ($275, feeds 10) and Christmas Angus Prime Rib ($375, feeds 6). The latter is a must-have with its crisp crackling and tender pork.
For their Christmas Festive Takeaways, order online here.
Caffe Fernet is also throwing huge party on 31 December to welcome the New Year. From 8.30pm to 2am, indulge in scrumptious offerings and free-flowing drinks as you soak up the atmosphere and enjoy eclectic tunes and fireworks along Marina Bay.
For their New Years Eve 2019 party, purchase tickets here.
#01-05, Customs House, 70 Collyer Quay. Tel: 9178 1105
Monti
A Christmas meal is sure to be a vibrant affair at Monti. Located within the spherical Fullerton Pavillion that floats above the waters of Marina Bay, its curved floor-to-ceiling windows offer a spectacular view, day and night. Chef Felix Chong's take on Italian fare is an indulgent one. For the festive season, Chong offers a Christmas Brunch (22 to 25 December) and a Festive Dinner (on 25 December).
The Christmas Brunch will include an all-you-can-eat spread of charcuterie, burratina cheese and house-made fresh pasta, alongside Live Stations. The latter will serve up a traditional roast lamb rack with braised lentils, roast turkey with fig marmalade and slow-cooked pork sausage with taleggio cheese. The dessert section will feature the Chiachiere, a fried-sweet dough with chocolate dip. Prices start from $98/adult, with an option of free-flowing Veuve Cliquot for 90 minutes at an additional $48.
Ideal for a lavish celebration, the four-course Festive Dinner ($158/person) will feature Chong's Risotto with spumante, fontina cheese and procini and an indulgent Maine lobster with eggplant caponata. There's also a beautiful Mont Blanc with coconut snow to end the night with a sweet treat.
82 Collyer Quay, The Fullerton Pavilion. Tel: 6535 0724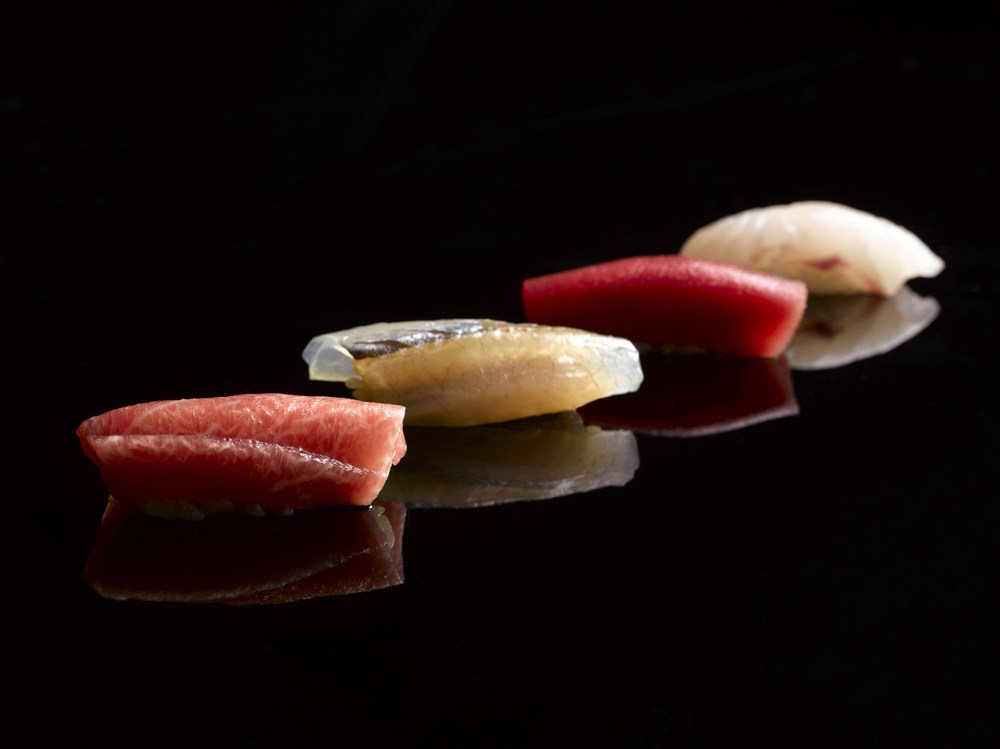 Shoukouwa
For an unforgettable omakase experience, make a beeline for the two Michelin-starred Shoukouwa. A collaboration between Emmanuel Stroobant and chef Junya Kudo of two Michelin-starred Sushi Ikko in Hokkaido, Shoukouwa offers authentic Edomae-style sushi and sashimi using top-notch ingredients flown in daily from Tsukiji Market in Tokyo. The menu varies between seasons but will feature a masterful showcase of tuna cuts, from a melt-in-your-mouth Chutoro to an umami-laden Ootoro Aburi Sushi.
#02-02A One Fullerton, 1 Fullerton Road. Tel: 6423 9939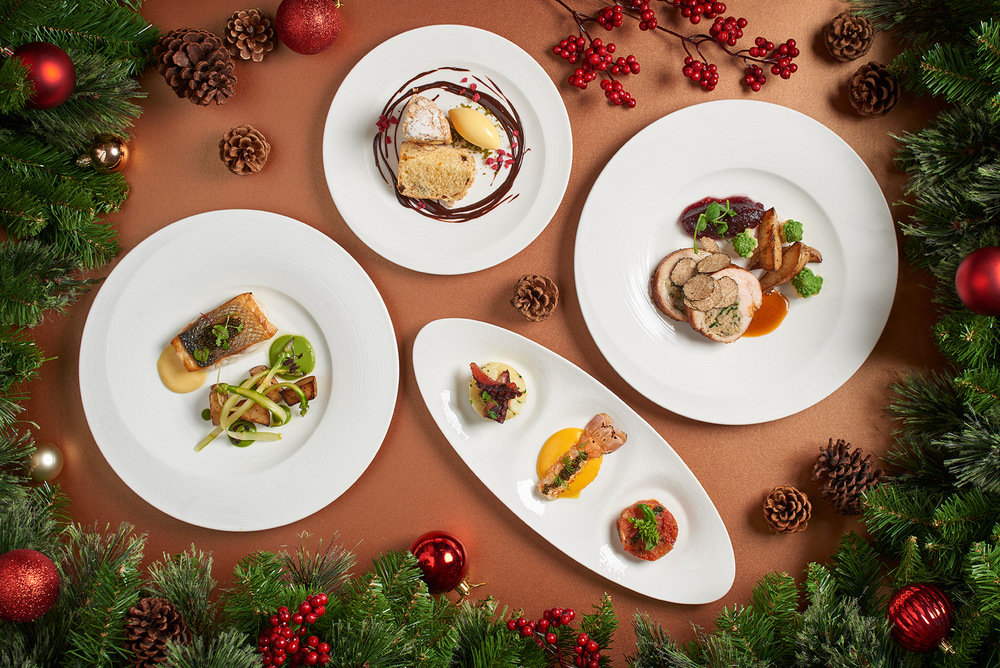 The Fullerton Hotel Singapore
For couples, The Lighthouse Restaurant & Rooftop Bar is a romantic choice. Its prime location atop the iconic hotel provides a mesmerising backdrop for the decadent spread. Savour the three-course (lunch only, $59/person) and four-course menus (dinner only, $158/person). Both offer a traditional Roasted Turkey stuffed with Truffles and Chestnut and a Marsala Wine Frozen Sabayon Parfait to end.
Level 8, The Fullerton Hotel, 1 Fullerton Square. Tel: 6877 8911/8912
Families or bigger groups, meanwhile, will enjoy the buffet spread at Town Restaurant. Classic festive roasts aside, guests can also fill up on international and local favourites. Price from $59/adult for weekday lunch and Sunday to Wednesday dinner, $85/adult on Thursday to Saturday with an option for a glass of house beer, wine or Singapore Sling at $10.
Level 1, The Fullerton Hotel, 1 Fullerton Square. Tel: 6877 8911/8912
Settle into the colonial-styled interiors of The Courtyard for their festive-themed afternoon and evening tea. Traditional Christmas treats are presented anew, such as dainty Smoked Turkey and Cheddar Cheese, and Eggnog Mousse with Elderyberry Tart. On weekends (Saturday, Sunday and Public Holidays), there is the option to add on a glass of house wine ($10) and champagne ($20). Prices start from $50/adult and $25/child.
Level 1, The Fullerton Hotel, 1 Fullerton Square. Tel: 6877 8911/8912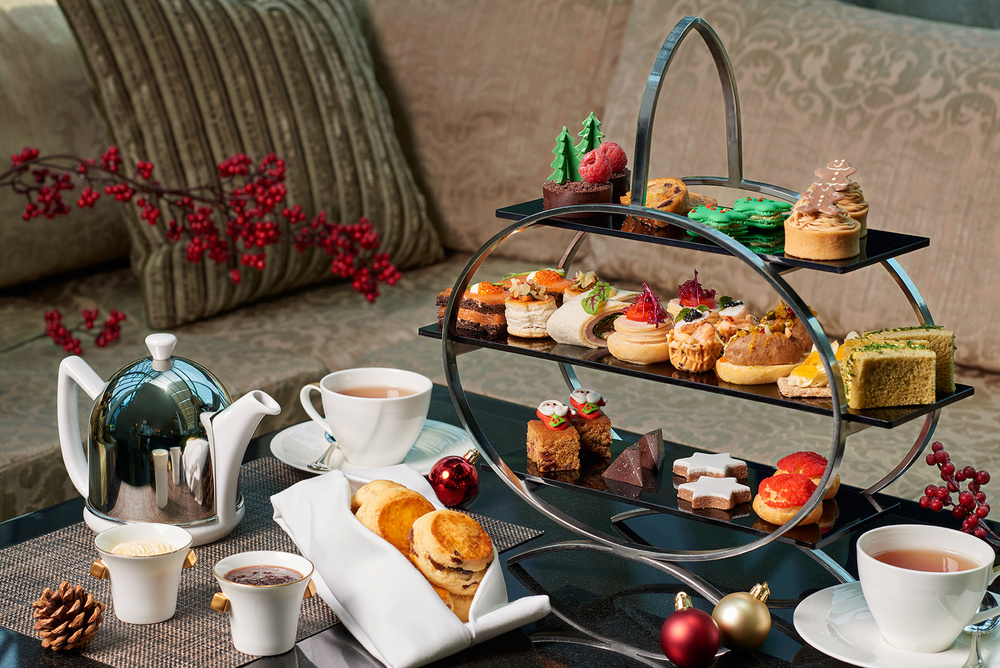 The Fullerton Bay Hotel Singapore
La Brasserie offers a three-course degustation menu showcasing French Mediterranean cuisine. The menu will be available for lunch and dinner ($48/person and $69/person respectively). Best of all, diners get to enjoy the hotel's signature waterfront view.
Level 1, The Fullerton Bay Hotel, 80 Collyer Quay. Tel: 6877 8911/8912
Likewise, The Landing Point will offer the same spectacular view, but with an elegant Evening Tea (from $50/adult and $25/child). Indulge in tiers of savoury delights such as Christmas Turkey on Sesame Roll alongside succulent Lobster in Sesame Basket with Avruga Caviar. Dessert friends will, no doubt, enjoy the Christmas Mont Blanc Tart and other Christmas pastry treats.
Level 1, The Fullerton Bay Hotel, 80 Collyer Quay. Tel: 6877 8911/8912
The Clifford Pier continues to do what it does best. Heritage Afternoon Tea set and buffet Heritage Buffet Afternoon Tea showcase local favourites with a festive touch. Fill up on Kurobuta Pork Kong Bak Bao, Spiced Honey-glazed Ham Ragout in Mini Vol-Au-Vent and, of course, a slice of Traditional Stollen. Prices start from $50/adult and $25/child.
Level 1, The Fullerton Bay Hotel, 80 Collyer Quay. Tel: 6877 8911/8912
Festive takeaways
Get your festive needs down pat with the amazing festive takeaways from The Fullerton Boutique. The popular Nasi Lemak Christmas Turkey ($188+) with onion sambal sauce can be enjoyed alongside with their Truffle Mac and Cheese ($78+) which features parmesan, mozzarella and gruyère cheese, topped with freshly-shaved black truffles. Kids will love the Igloo 3D Cake ($98 nett), a tantalising fruit cake covered with snowy white fondant and decorated with adorable icing figurines. Available till 31 December (last day for placing takeaway order is 28 December). Order here.
SHARE