Introducing Vilmart and Cie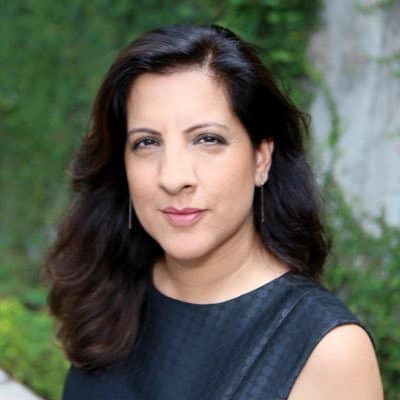 · 1 January 2022
·
Drinks
Often cited as one of the best grower Champagnes by critics and industry insiders, this artisanal label recently debuted in Singapore with six wines. We were there for the first taste. 
Most grower Champagnes start out as grape growers and morph into boutique Champagne houses. Vilmart and Cie took a different path from the beginning when founder Désiré Vilmart started estate bottling under his name 131 years ago. The house is now helmed by Laurent Champs, the 5th generation of the Vilmart family.
Based in Rilly-la-Montagne, a premier cru village in Montagne de Reims region, the family owns 11 hectares spread across 12 parcels, just 800 metres away from the house.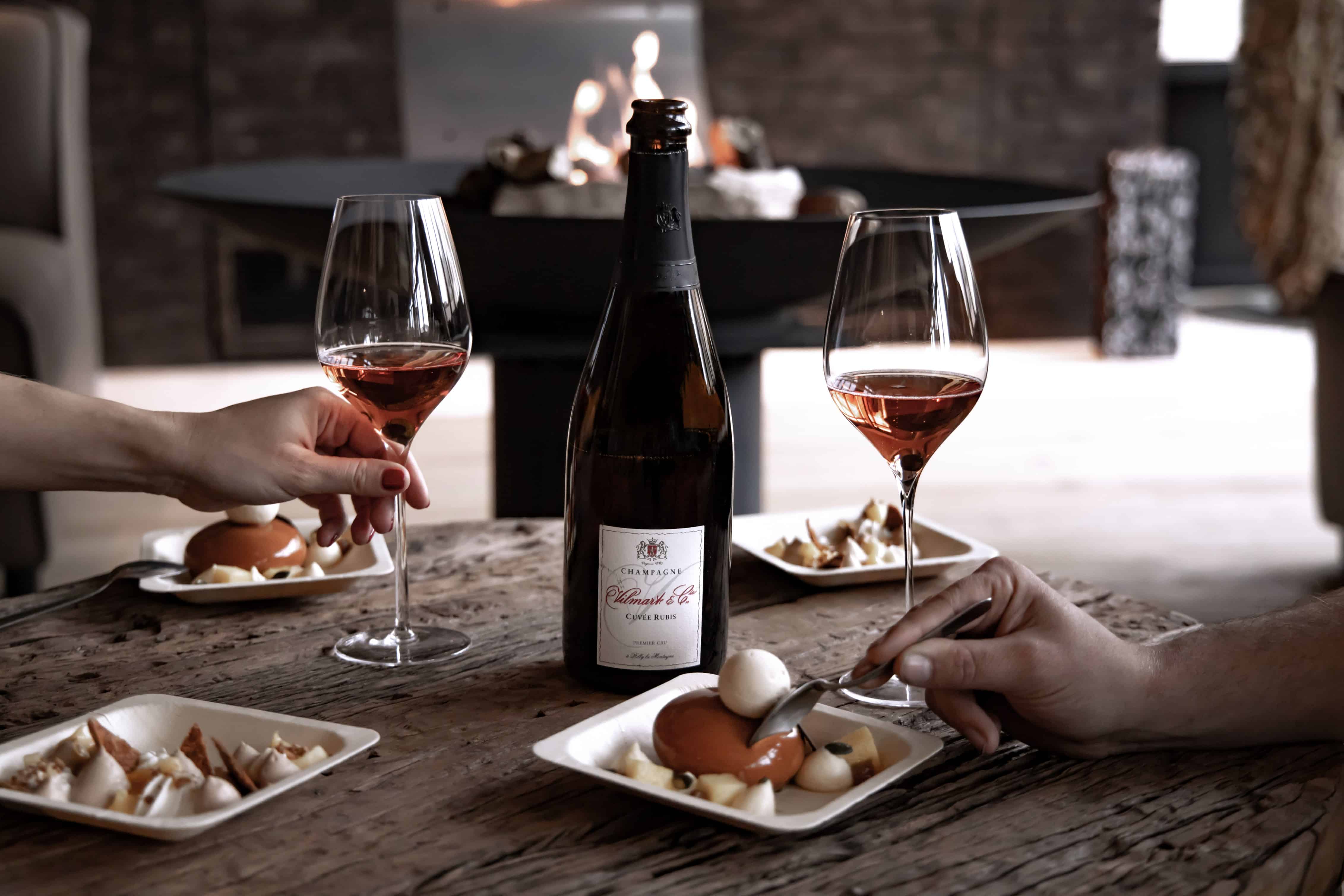 While the region is renowned for pinot noir, 60 percent of Vilmart's vineyards are planted with chardonnay to tap into the chalky soils perfect for the grape. "Chardonnay brings elegance, finesse and freshness to our wines," Champs says. As for pinot meunier, the third grape of Champagne, there is no sign of it. "Pinot meunier has the lowest level in acidity," the winemaker explains, adding that it matures very fast and doesn't lend itself to ageing.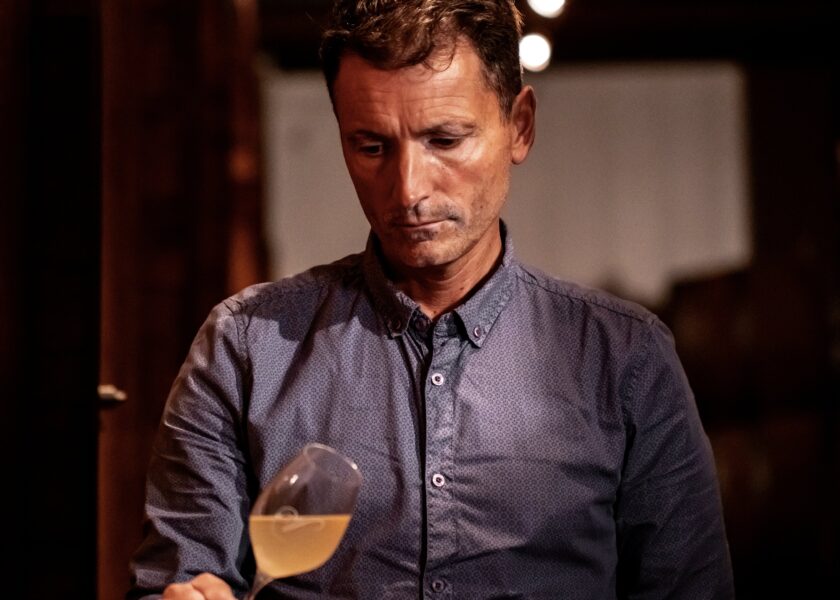 Respect for the land
In 1989, Champs took over the reins from his father, Réné Champs, a biodynamic farming practitioner. The son introduced sustainability to the vineyards and subscribes to AMPELOS – an organisation with a strict code promoting organic and sustainable viticulture – a "think before we do" approach, as he puts it colloquially.
He ploughs the soils to aerate it, grows natural grass in the rows to "encourage a gentle competition between grass and vine to decrease the nitrogen levels," and shuns any insecticide or herbicides. All Champagnes are certified Viticulture Durable en Champagne (VDC), High Environmental Value (HVE).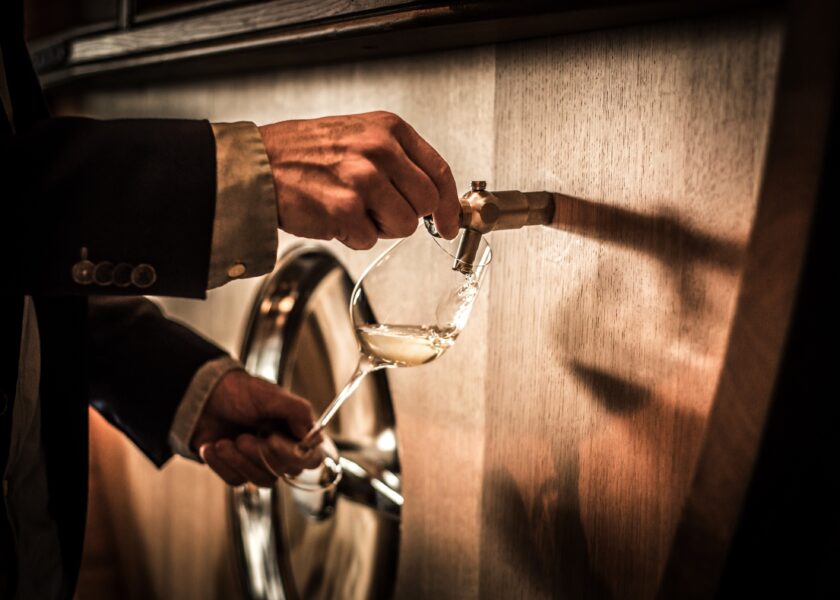 Wine first, bubbles later.
Champs' winemaking philosophy is quite simple: "to make wine first and bubbles afterwards."
He has long championed the use of oak – in fermentation and ageing – and it is his measured, fine-tuned balance of wood that elevates his wines. "Everybody today wants to use oak; it's very trendy, but we started in 1970 before everybody," says Champs. Oak fermentation and ageing encourage micro-oxygenation and add more complexity and density.
At the same time, he eschews malolactic fermentation. "This preserves freshness, tautness and subtlety, as well as the pronounced identity of the aromas," he adds. The dosage is usually at brut levels of 6-8gms/l, in harmony with the wines.
Wine critics and reviewers have long been admirers of Vilmart and Cie, most notably Tom Stevenson, author of the Champagne Encyclopedia, calling it the "mini-Krug." Antonio Galloni of Robert Parker's Wine Advocate also said, "Laurent Champs crafts impeccable, elegant Champagnes of the highest level. The Vilmart Champagnes are so delicious when they are released, I doubt too many are purchased for cellaring, but the reality is that the wines also age exceptionally well." The Champagnes are also featured in top restaurants such as Michelin star stalwarts Écriture and Otto e Mezzo in Hong Kong.
Singapore debut
Vilmart and Cie have introduced six bubbles to Singapore – three non-vintage and three vintage wines.
From the former lot – the Brut Premier Cru Grand Réserve NV ($78), Grand Cellier ($93) and Cuvée Rubis($102) are based on three harvests – 2016, 2017 and 2018 and aged 10 months in large oak casks.
Emotion 2012 ($178) is a vintage rosé Champagne composed of 60% pinot noir and 40% premier cru-grade chardonnay. Intensely floral, the fruit – berries and red cherries- show precision and depth. An elegant mousse with more berries, peach, and spices on the palate.
Of the vintage wines, Grand Cellier d'Or 2015 ($110) is a blend of 80% chardonnay and 20% pinot noir sourced from 50-year-old vines. It spent ten months ageing in oak and a further 42 months on lees in the bottle and impresses with its delicacy and finesse. Mandarin oranges, lemongrass, vanilla, and cardamom waft through, followed by toasty hazelnuts, shortbread and chalky minerality. The wine is racy, approaching full body and finishes on grapefruit notes. Pair with rich seafood.
Cœur de Cuvée 2012 ($168) is the premium expression of the house and is composed in the same ratio as Grand Cellier d'Or but from 60-year-old vines. As the name suggests, only the concentrated and richly flavoured hearts of the cuvée are used. The wine is aged longer on lees, 70 months to be precise, to add complex autolytic notes with 7g/l dosage: baked citrus, lemongrass, melon mingle with ginger, butter, hazelnuts, brioche, and cardamom. It is complex and multi-layered, with new aromas unlocking with time: chalky minerality and a long scintillating fine.
Singapore can expect more Vilmart Champagne styles in the future. Champs hinted at revealing another cuvée, the Grand Reserve Oenotheque T 2013. "This is a special cuvée that has not been released to the public yet. We will keep this as a secret for now."
In December, the wines are pouring by the glass at La Terre, Maetomo, Yardbird and Kakure.
Vilmart and Cie Champagnes are available in 35 countries, including Singapore through Malt & Wine Asia.
SHARE