Indonesia and Philippines dominate The Hotelier Awards Asia 2018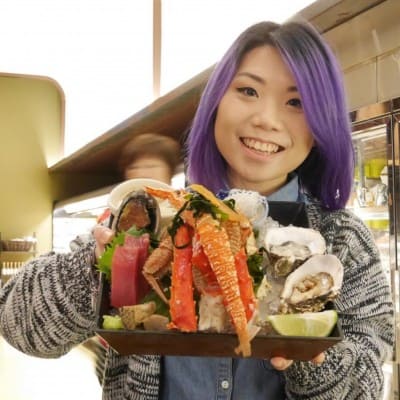 · 24 May 2018
·
Hotels & Resorts
Indonesia and Philippines tie at The Hotelier Awards 2018 with five awards each, with JW Marriott Dongdaemum Square taking home the coveted General Manager award.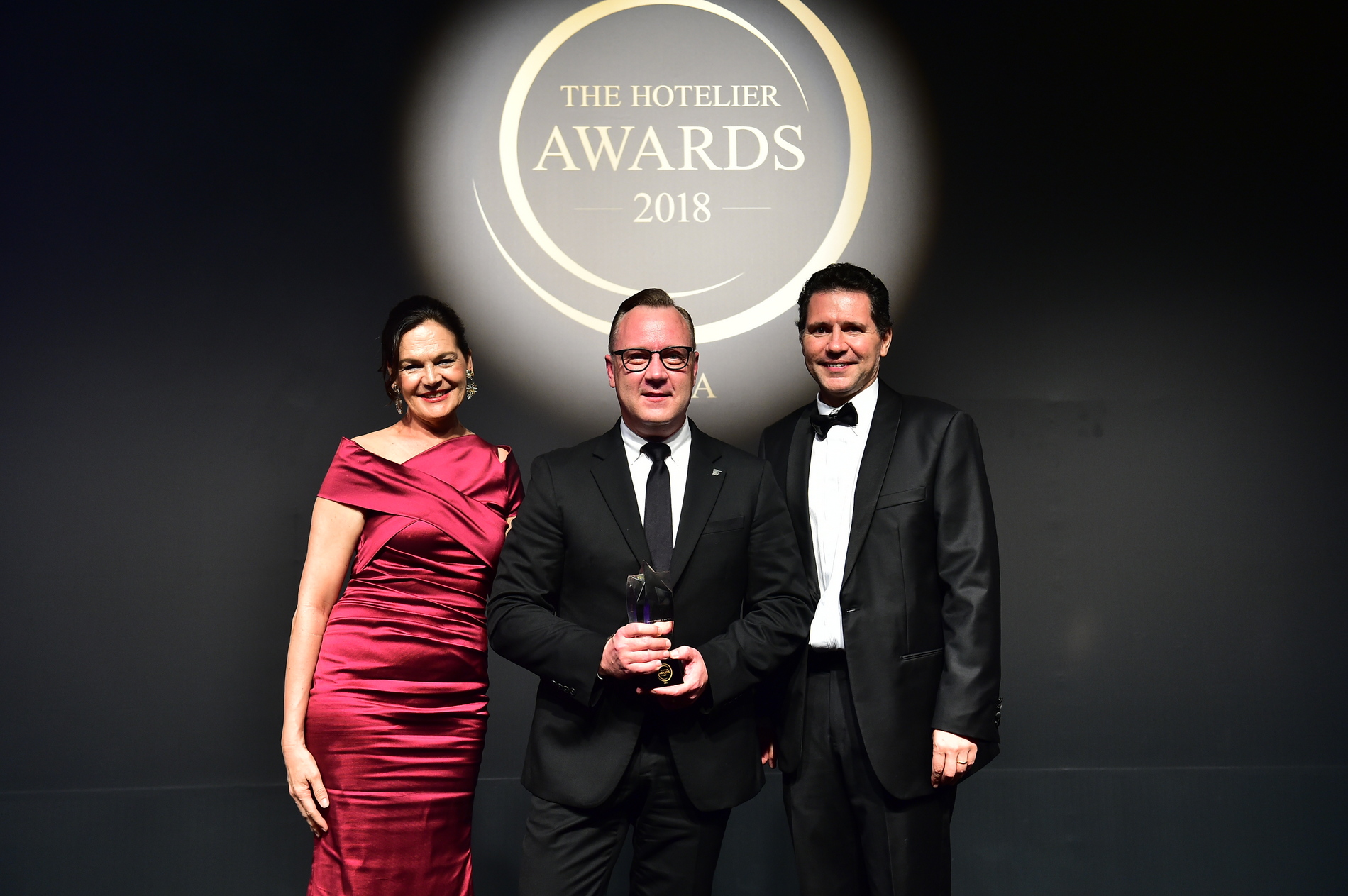 Hoteliers from across Asia were dressed to the nines at the first ever The Hotelier Awards Asia 2018 (formerly The Hotelier Awards, which included Greater China) on 23 May. The prestigious awards ceremony was held within the stunning Wallich Ballroom of Sofitel Singapore City Centre.
Executive chef Jean-Charles Dubois presented a delectable menu to match, which included a 48-hour slow-cooked Wagyu Beef Cheek, and Gnocchi with aged Comté cheese, as guests watched Indonesia and Philippines take home five awards each. Lilian Tan and Kristianti Tannady of Sheraton Bali Kuta Resort won Sales and Hotel Manager of the year respectively, while Francis R. Ledesman of Marco Polo Davao saw glowed with pride as he collected his Owner Representative plaque.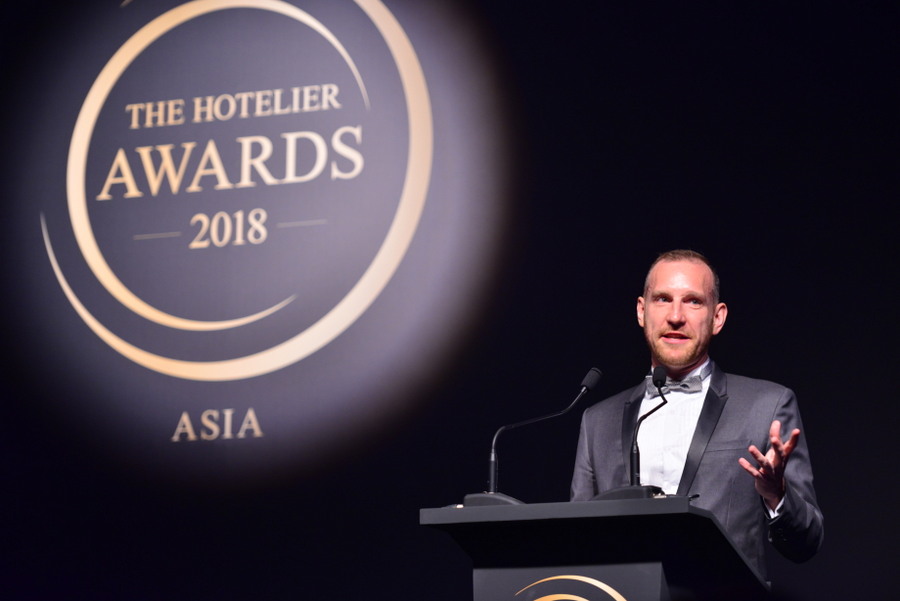 Over in Singapore, we've got Susan Lam to thank for The St. Regis Singapore's immaculate rooms (Housekeeping Hotelier award) and Danny Lim (IT Hotelier award) for every seamless stay at The Fullerton Hotel and The Fullerton Bay Hotel Singapore.
As lovers of fine wines, we couldn't but applaud when Satoru Mori of Conrad Tokyo went up the stage to receive the Sommelier Hotelier award. Malaysian native Azizskandar Awang adds Chef Hotelier of the Year to his increasing list of accolades – and it is easy to see why. His beachfront Ocean Kiss Restaurant at Anantara Lawana Koh Samui Resort is known for offering a unifying mix of Thai and Italian favourites.
Last but not least, Matthew Cooper of JW Marriott Dongdaemun Square gave Korea its only – and most coveted – award that night – the General Manager of the Year award. The gregarious Australian was ecstatic (and completely taken aback). As someone who started out as a part-timer in Capricorn International Resort, he has ccome a long, long way. " Winning this award is one of the proudest moment of my life!" exclaims Cooper.
The full list of winners:
General Manager of the Year
Matthew Cooper, general manager – JW Marriott Dongdaemun Square
Owner Representative of the Year
Francis R. Ledesma, owner – Marco Polo Davao
Chef Hotelier of the Year
Azizskandar Awang, executive chef – Anantara Lawana Koh Samui Resort
Concierge Hotelier of the Year
Robert Viana, executive floor butler – Sofitel Philippine Plaza Manila
Engineering Hotelier of the Year
Jeffrey Adlawan, chef engineer – Marco Polo Davao
Finance Hotelier of the Year
Peter Toi Huat Heng, director of Finance – Conrad Centennial Singapore
Food & Beverage Hotelier of the Year
Ngakan Made Artana Yasa, Dava restaurant manager – AYANA Resort and Spa, Bali
Front Office Hotelier of the Year
Ni Nyoman Rekayanti, director of rooms – Mandapa, A Ritz-Carlton Reserve
House Keeping Hotelier of the Year
Susan Lam, director of housekeeping – The St. Regis Singapore
Human Resources Hotelier of the Year
Larsey Guieb, learning and development manager – Sofitel Philippine Plaza Manila
Information Technology Hotelier of the Year
Danny Lim, director of IT – The Fullerton Hotel and The Fullerton Bay Hotel Singapore
Marketing & Communications Hotelier of the Year
Yasmine Hidalgo, PR director – Sofitel Philippine Plaza Manila
Sales Hotelier of the Year
Lillian Tan, director of sales and marketing – Sheraton Bali Kuta Resort
Sommelier Hotelier of the Year
Satoru Mori, executive sommelier – Conrad Tokyo
The Unsung Hero of the Year
I Wayan Dyana Antara 'Smiley', recreation supervisor – Le Méridien Bali Jimbaran
Wellness and Spa Hotelier of the Year
Elva Zhao, spa manager – Swissôtel Merchant Court Singapore
The Hotelier Awards Greater China will take place on 1 November.
SHARE